Follow Up Boss has a system in place that forwards emails to you from us. Sometimes, things like Spam, Marketing, and generally unwanted emails can come through as well.
How to Apply a Filter in Gmail
If you're receiving emails that say at the top Below email was forwarded to you by Follow Up Boss, follow these simple steps to filter them out of your Gmail or Google Apps inbox.
1. Locate one of such emails and then click to open it. Click on the Message menu at the top right corner next to the reply arrow, and select Filter messages like this.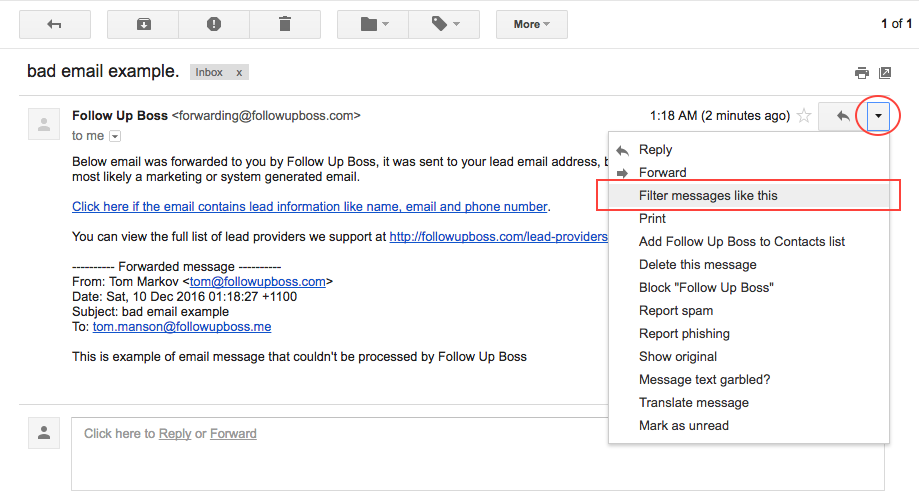 2. Gmail will automatically populate From: forwarding@followupboss.com, so you can just click Create filter with this search link below to move to the next step.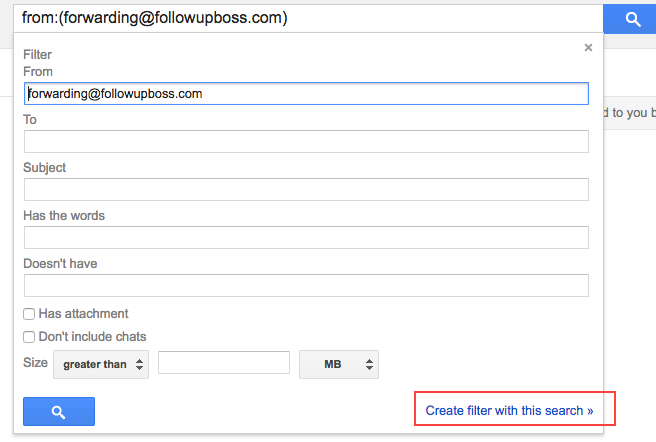 3. Select Skip the Inbox (Archive it) and Apply the label. Then click Choose Label > New Label to create a new label for such emails. You can name this label Forwarded from FUB or similar. Click Create filter button to complete the creation of the filter.
Note: If you want to move existing emails from your inbox, tick the box for Also apply filter to X matching messages.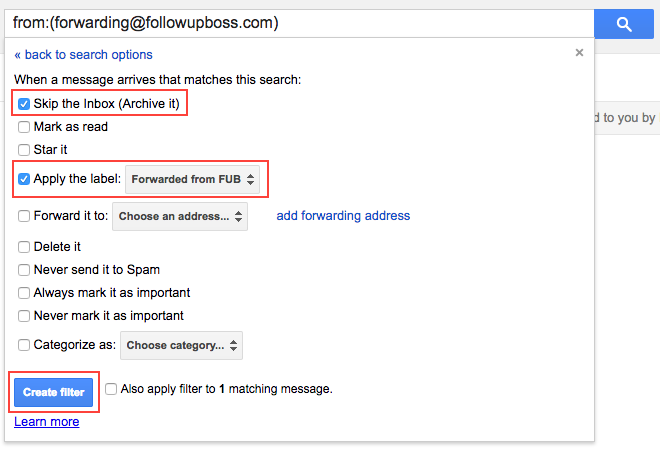 How to Apply a Filter in Microsoft 365/Outlook
In your emails, click on the Settings icon towards the top right and select View all Outlook Settings at the bottom right.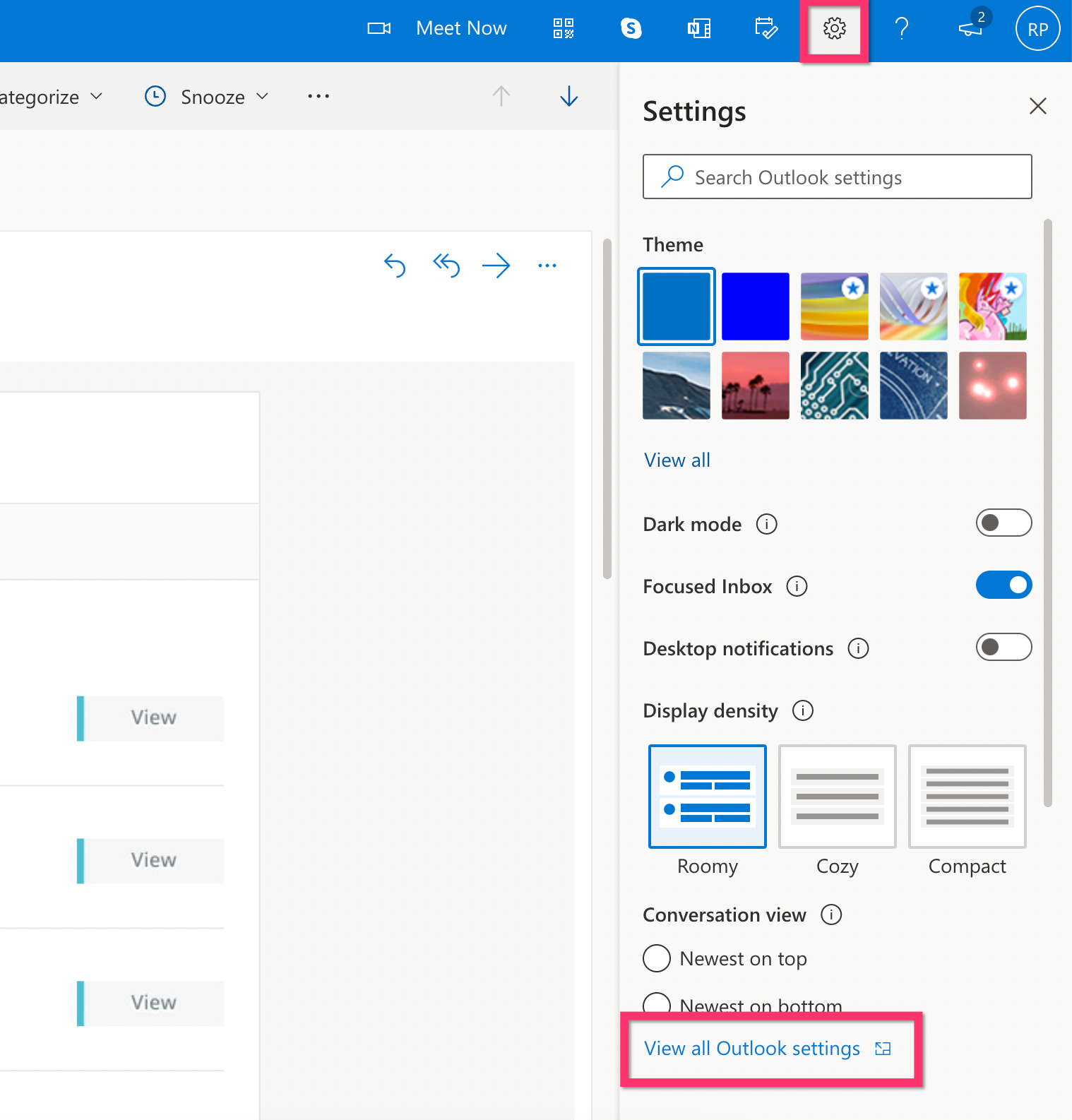 Click Rules on the left and complete the form.
The Name of the rule can be something easy to reference.
Add a Condition should have it set to: From on the left box and fowarding@followupboss.com on the box to the right.
Add an Action should be Move to for the left box and then the folder you want to move the emails to on the right box. You can choose an existing folder, or create a new one.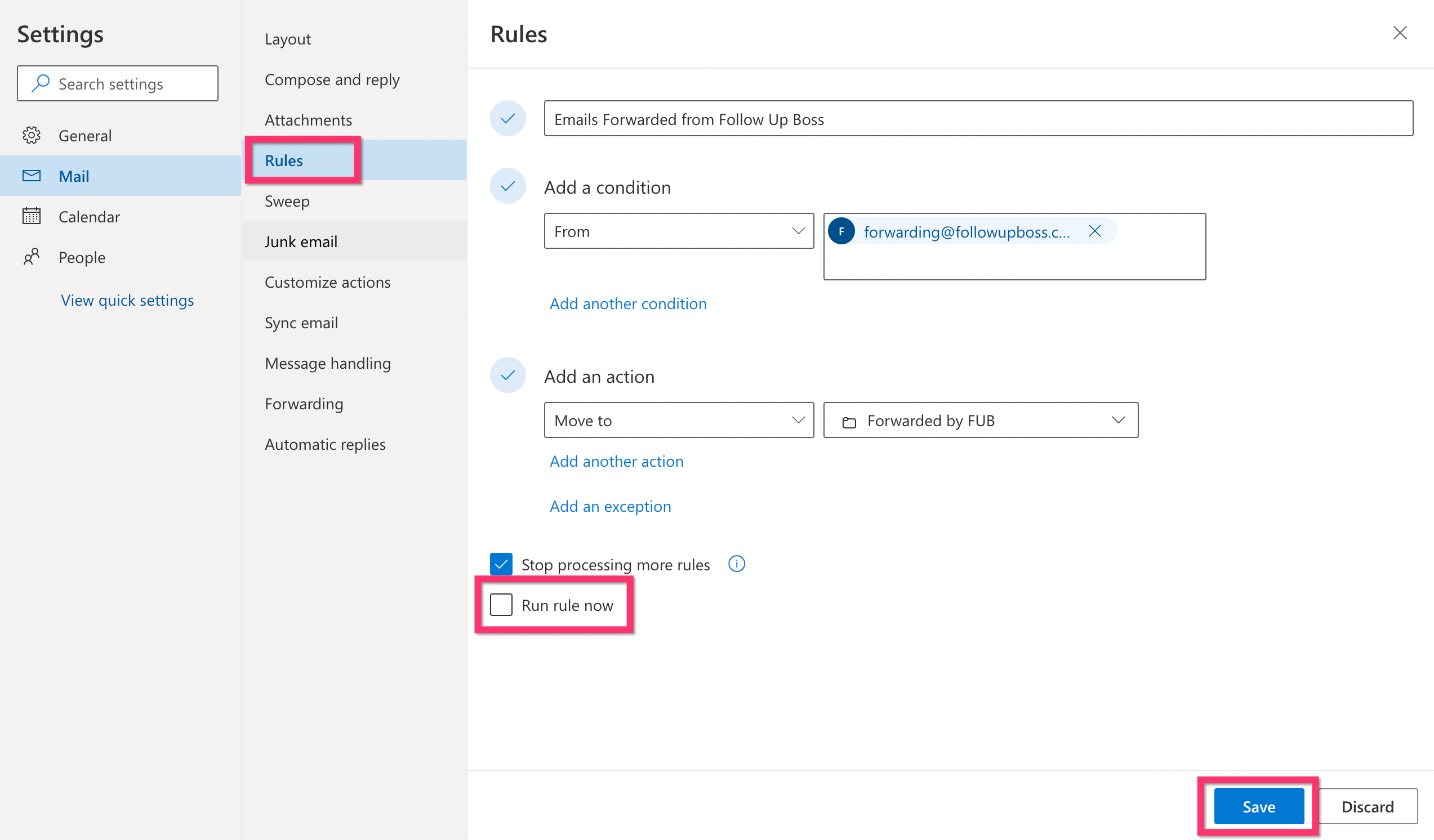 Note: If you want to move existing emails from your inbox, tick the box Run Rule Now.
Click Save at the bottom right of the settings page and the forwarded Follow Up Boss emails will now be filtered.
After this is completed, all new emails that Follow Up Boss couldn't recognize and are forwarded to you will be filtered out of your Inbox and filed under the Forwarded from FUB label.