If you are using the Follow Up Boss Calling feature on an iPhone and calls seem to drop immediately when you try to answer them or you try to place a call and nothing happens.
Checking the App and Phone
Make sure your app is up to date
If you're not on the latest version of our app, this can cause calling issues. To check if your app is on the latest version, click on your initials/profile picture at the top left of the app.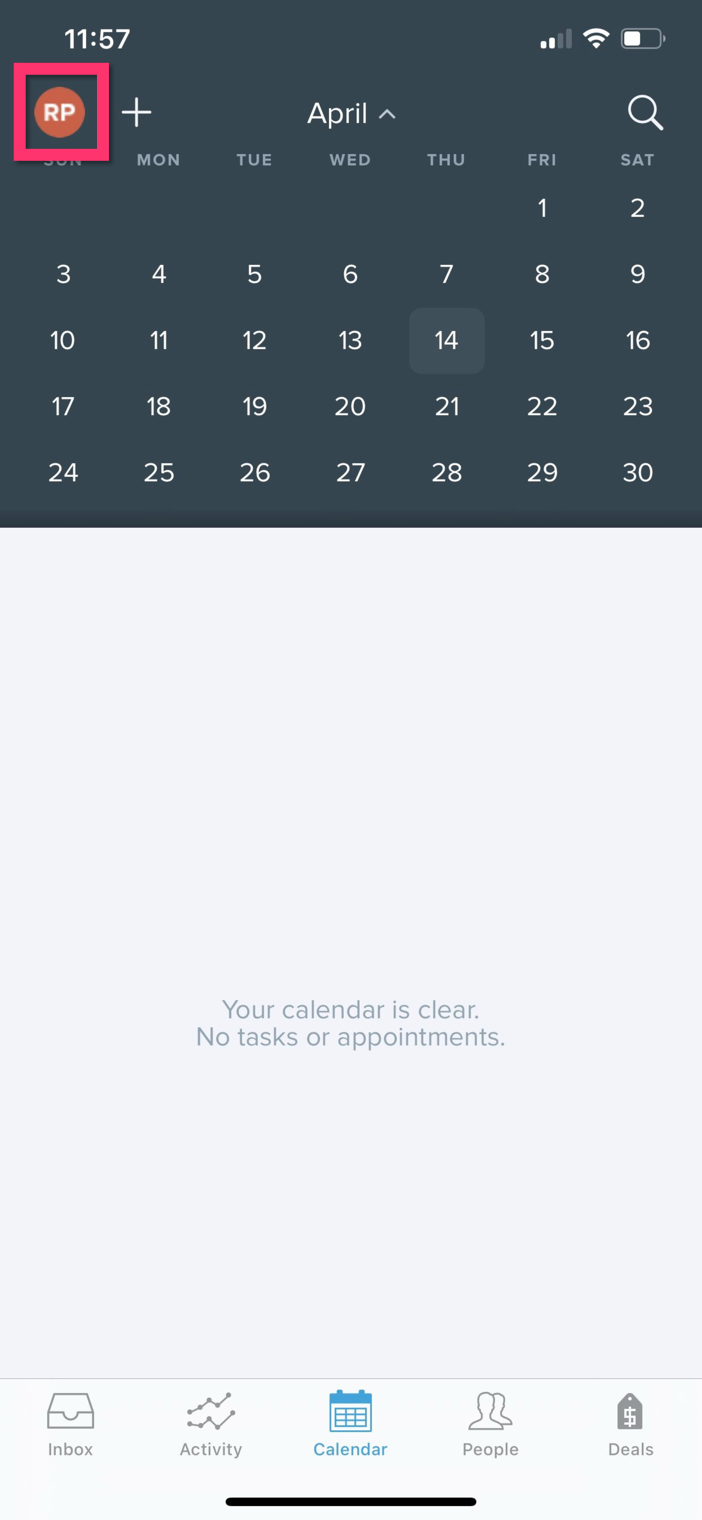 View if your app version is up to date.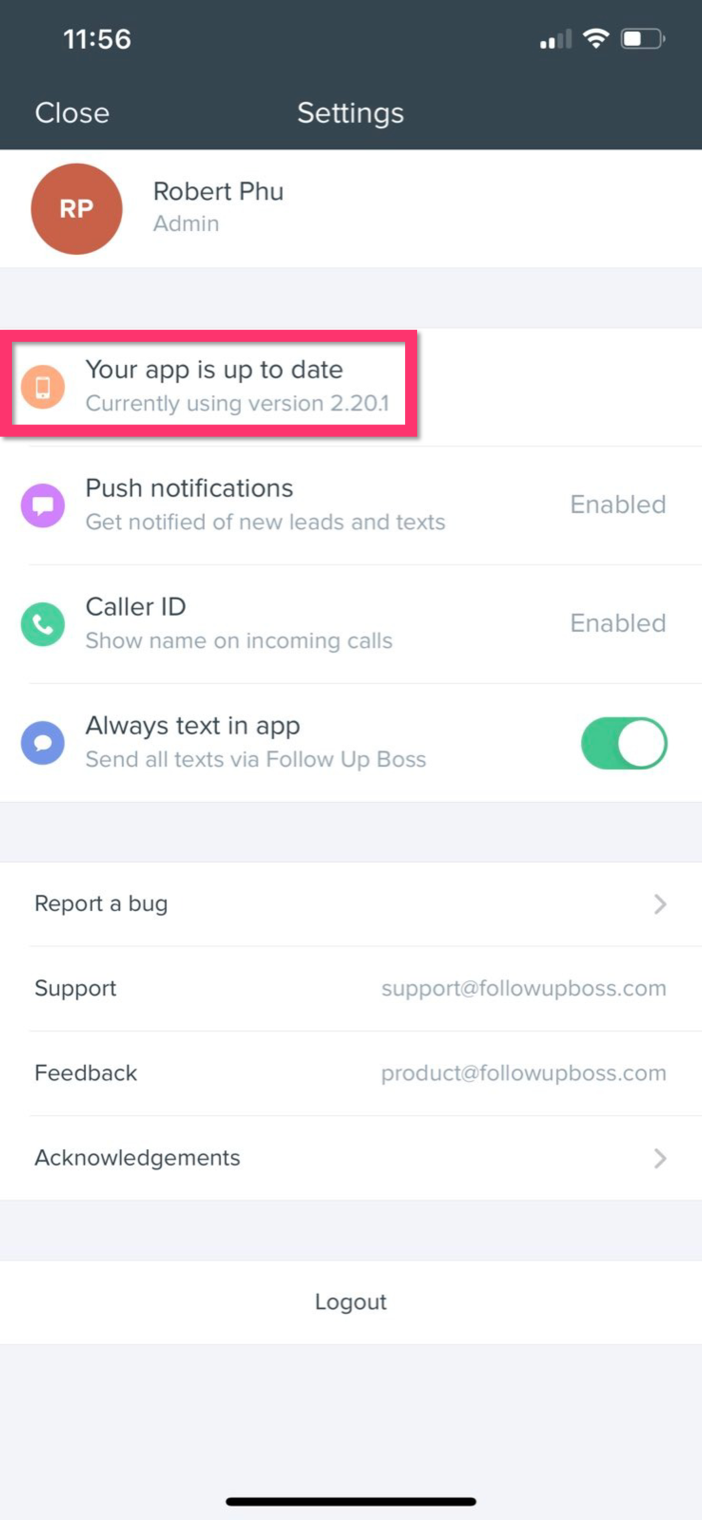 Signal Strength
Signal strength plays an important part in making sure that calls, incoming and outgoing connect and that you're able to hear each other properly. If you cannot make/receive calls, or it's dropping in and out, this can be related to your signal strength.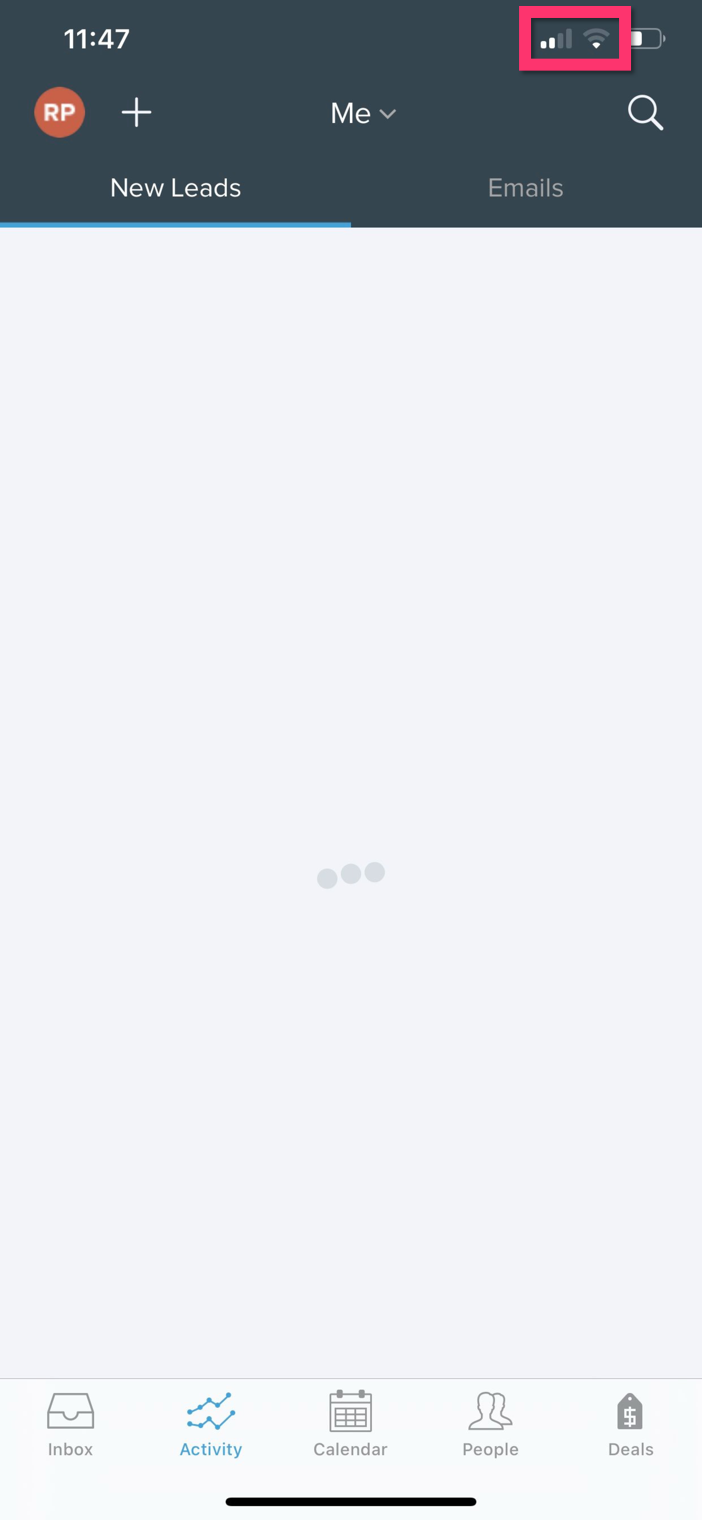 Privacy Settings
Check the microphone privacy setting on your iPhone. Our app needs access to the iPhone's microphone during calls. You may have tapped Don't Allow when this popped up on your phone.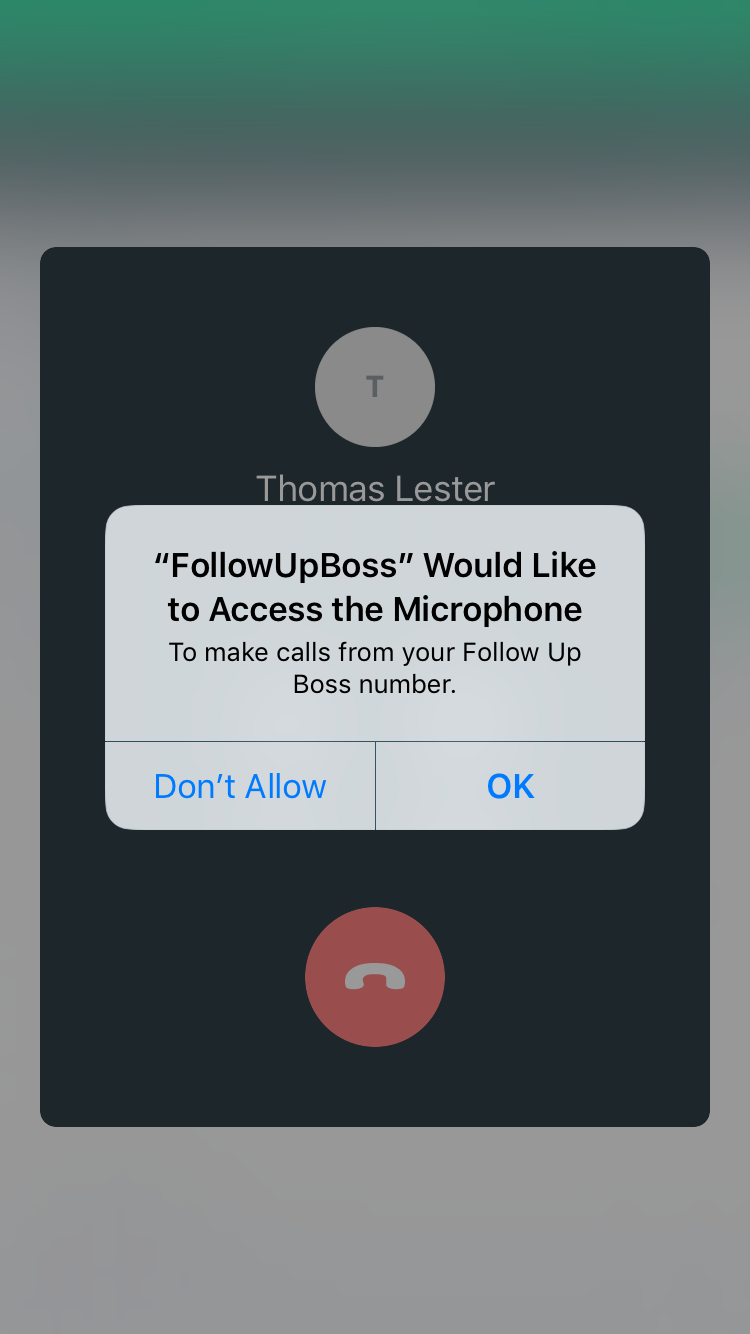 To fix this, go into your iPhone's Settings and find FollowUpBoss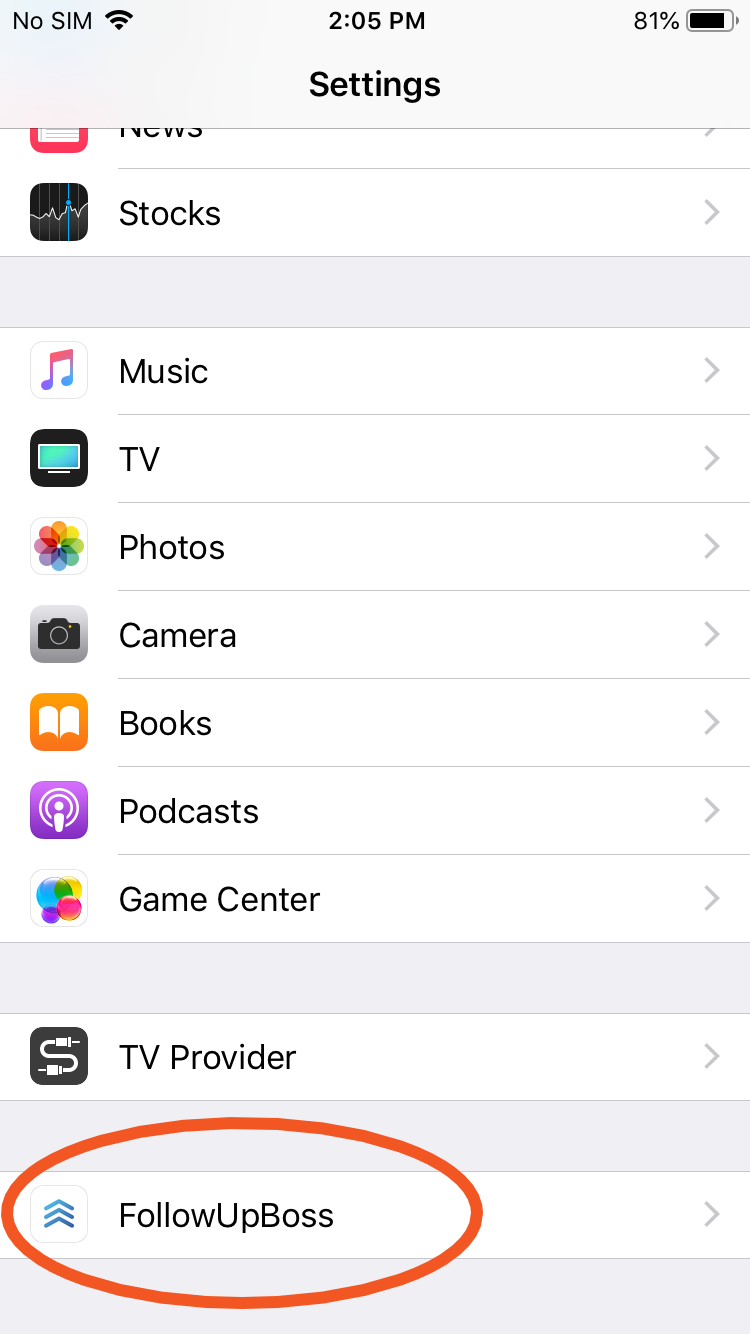 Tap FollowUpBoss, and next to the Microphone, make sure the slide switch is to the right: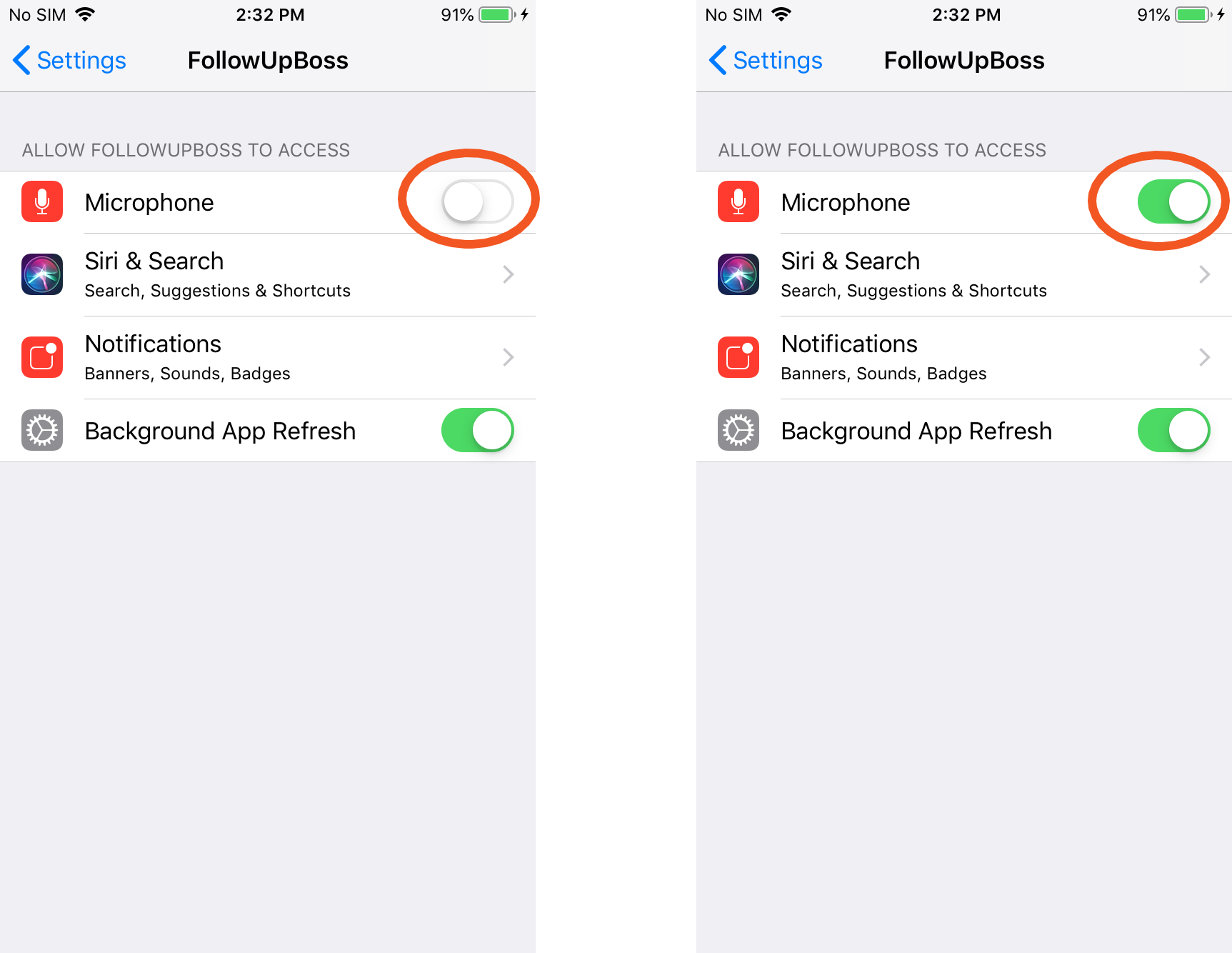 If you're still experiencing call issues after following this guide, please log a bug and contact us at support@followupboss.com and we'll further assist.