If you are using the Follow Up Boss Calling feature on an iPhone and calls seem to drop immediately when you try to answer them or you try to place a call and nothing happens, it may be due to several different issues.
Checking the App and Phone
Close Unnecessary Apps in the Background
We suggest closing any unnecessary apps running in the background. Having too many apps in the background can cause your phone to slow down as it continues to use memory which can affect your calls.
Restart your iPhone
Restarting your phone will clear bad data and free memory from a misbehaving app without any other adverse effects on the running system. Like humans need to rest and reset sometimes, gadgets like phones and computers also need this. This guide will walk you through how to reset your iPhone.
Sign Out of the Follow Up Boss App
Signing out of the Follow Up Boss App and then signing back in can help with any caching/syncing issues that might have occurred.
Uninstall/reinstall the App
This is a direct way to deal with any caching/syncing issues as it also completely removes any residing settings that may still be there after signing out. We strongly recommend this troubleshooting step.
Make sure your app is up to date
If you're not on the latest version of our app, this can cause calling issues. To check if your app is on the latest version, click on your initials/profile picture at the top left of the app.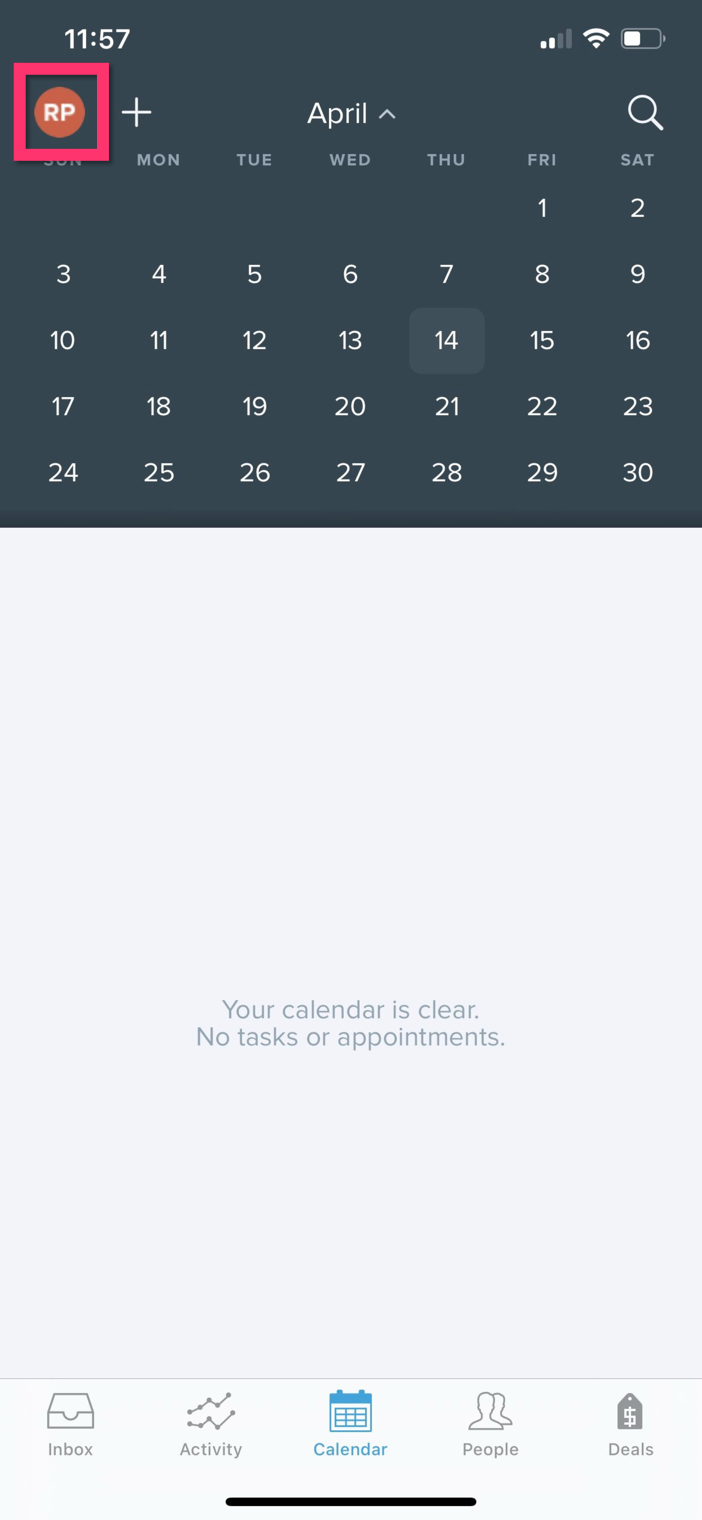 View if your app version is up to date.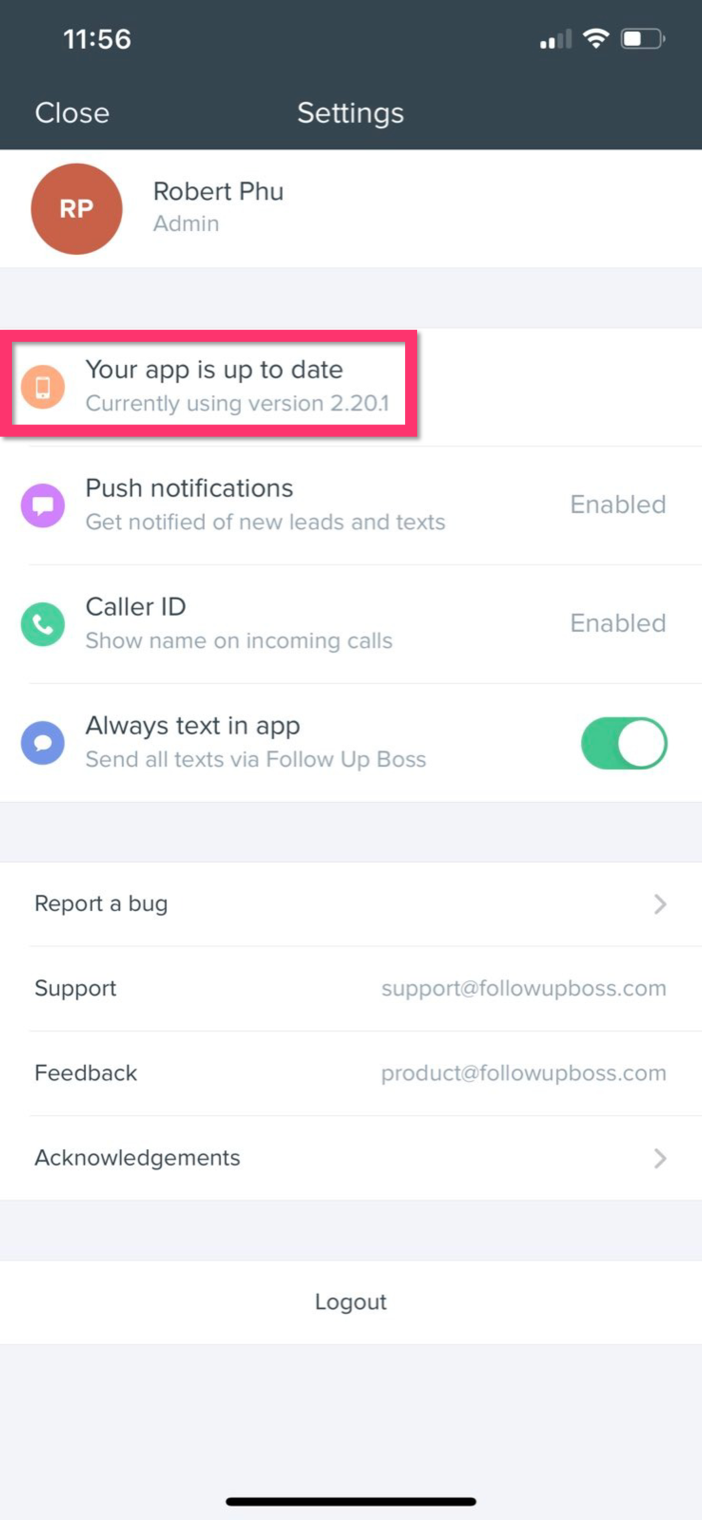 Signal Strength
Signal strength plays an important part in making sure that calls, incoming and outgoing connect and that you're able to hear each other properly. If you cannot make/receive calls, or it's dropping in and out, this can be related to your signal strength and internet speed.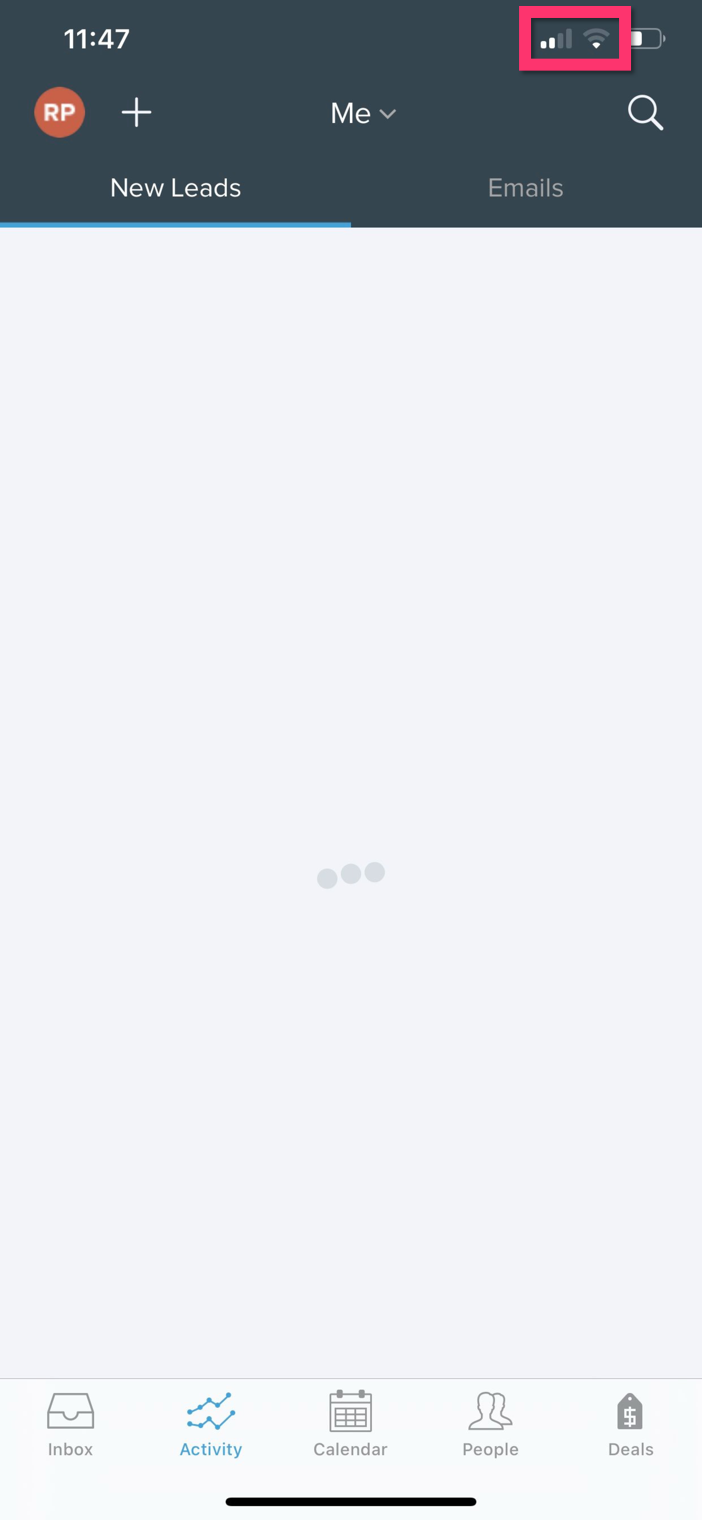 Our suggested minimum internet speeds to make/receive calls are:
Download - 5Mbps
Upload - 5Mbps
Ping - 25ms or less
You can use Google's speed test to check your internet connection and see if this is the issue.
Note: If your Wi-Fi signal is low, turn Wi-Fi calling off to use your cell signal instead.
Privacy Settings
Check the microphone privacy setting on your iPhone. Our app needs access to the iPhone's microphone during calls. You may have tapped Don't Allow when this popped up on your phone.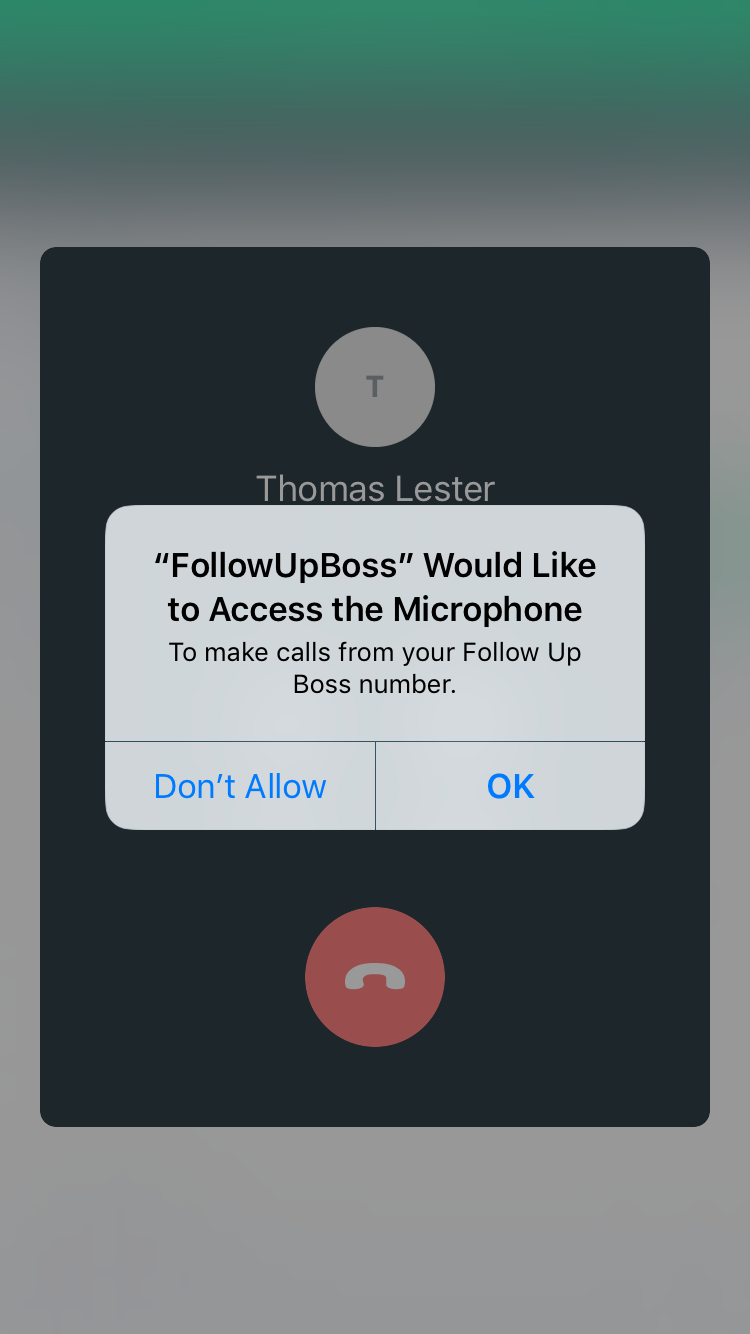 To fix this, go into your iPhone's Settings and find FollowUpBoss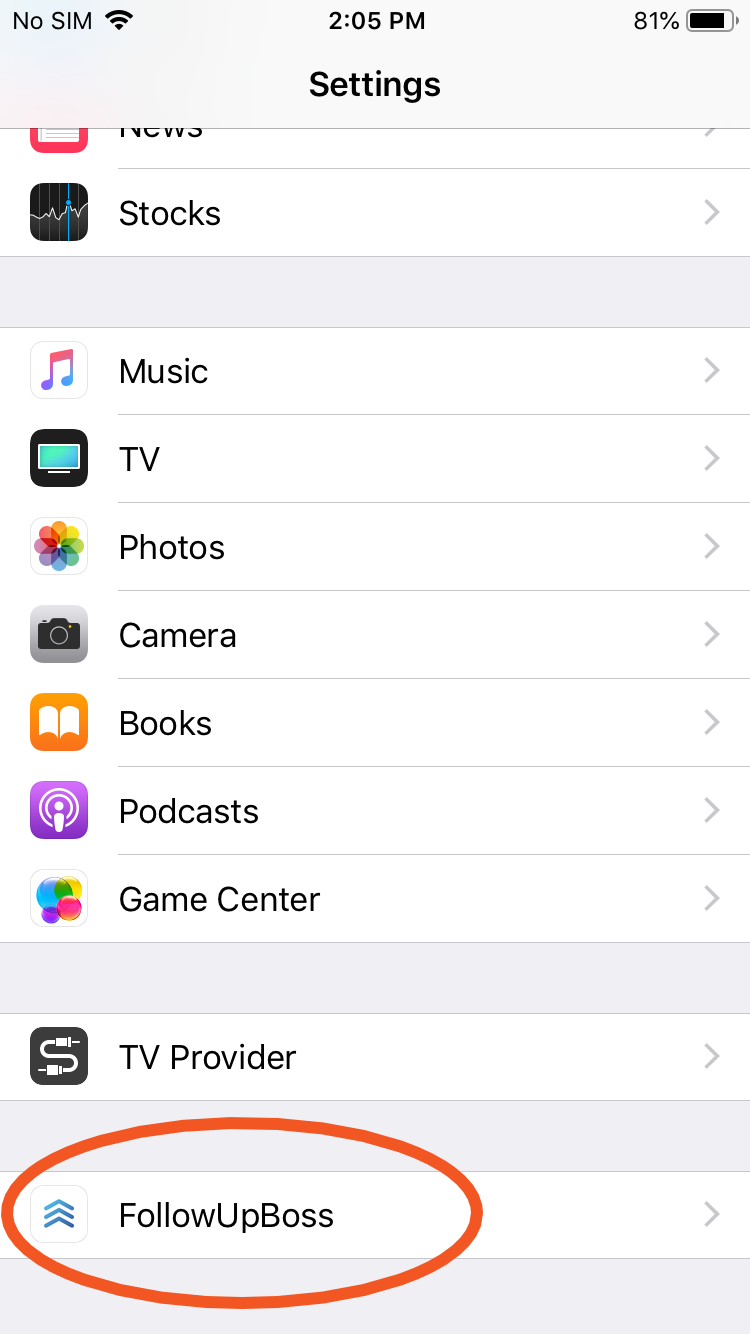 Tap FollowUpBoss, and next to the Microphone, make sure the slide switch is to the right: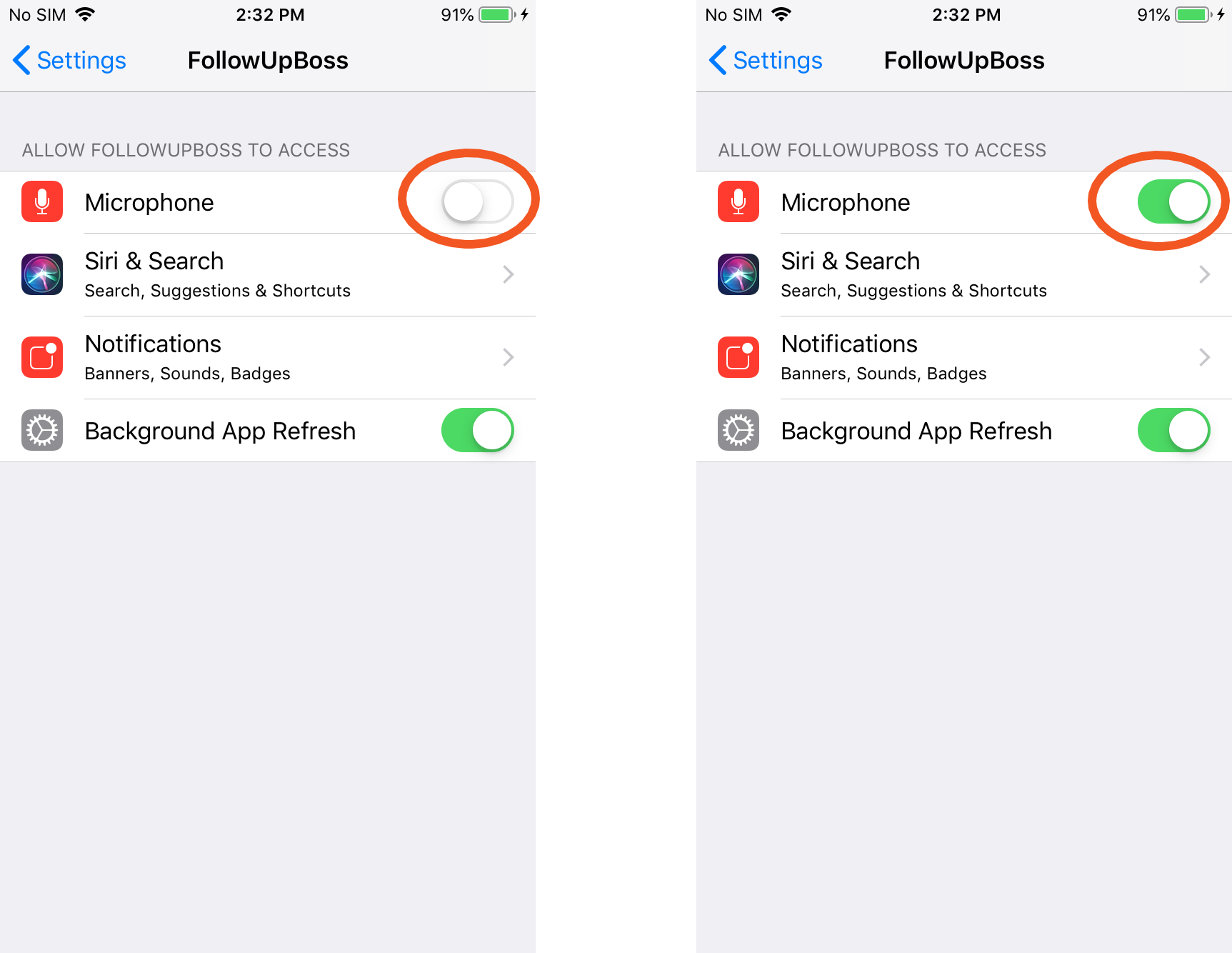 T-Mobile Users
Scam ID and Scam Block are free of charge with your T-Mobile postpaid plan. You can turn them on or off at any time.
There are a number of ways to turn off Scam Block:
Download the free Scam Shield app and toggle off Scam Block
Dial

#662#

from your T-Mobile device
Log in to My T-Mobile or the T-Mobile app, where you'll see an option to turn off Scam Block
Turn Scam Block off for your DIGITS numbers, Contact T-mobile to speak to an Expert
T-Mobile prepaid customers can turn off Scam Block. Dial

#436#, visit a

store, or

Contact T-Mobile.
If you're still experiencing call issues after following this guide, please contact us at support@followupboss.com and we'll further assist.