Overview
Closing deals requires collaboration. From scheduling with spouses and showing agents to introducing buyer agents and lenders, Group Texting makes communication simple and airtight!
Easily bring together your deal's most important players in one text thread. Group texting allows a user to create a group text conversation from Follow Up Boss with up to 9 other phone numbers, for a total of 10 phone numbers in a single conversation.
Sending a Group Text
From Lead Profile
1. Choose the text option in the contact's profile: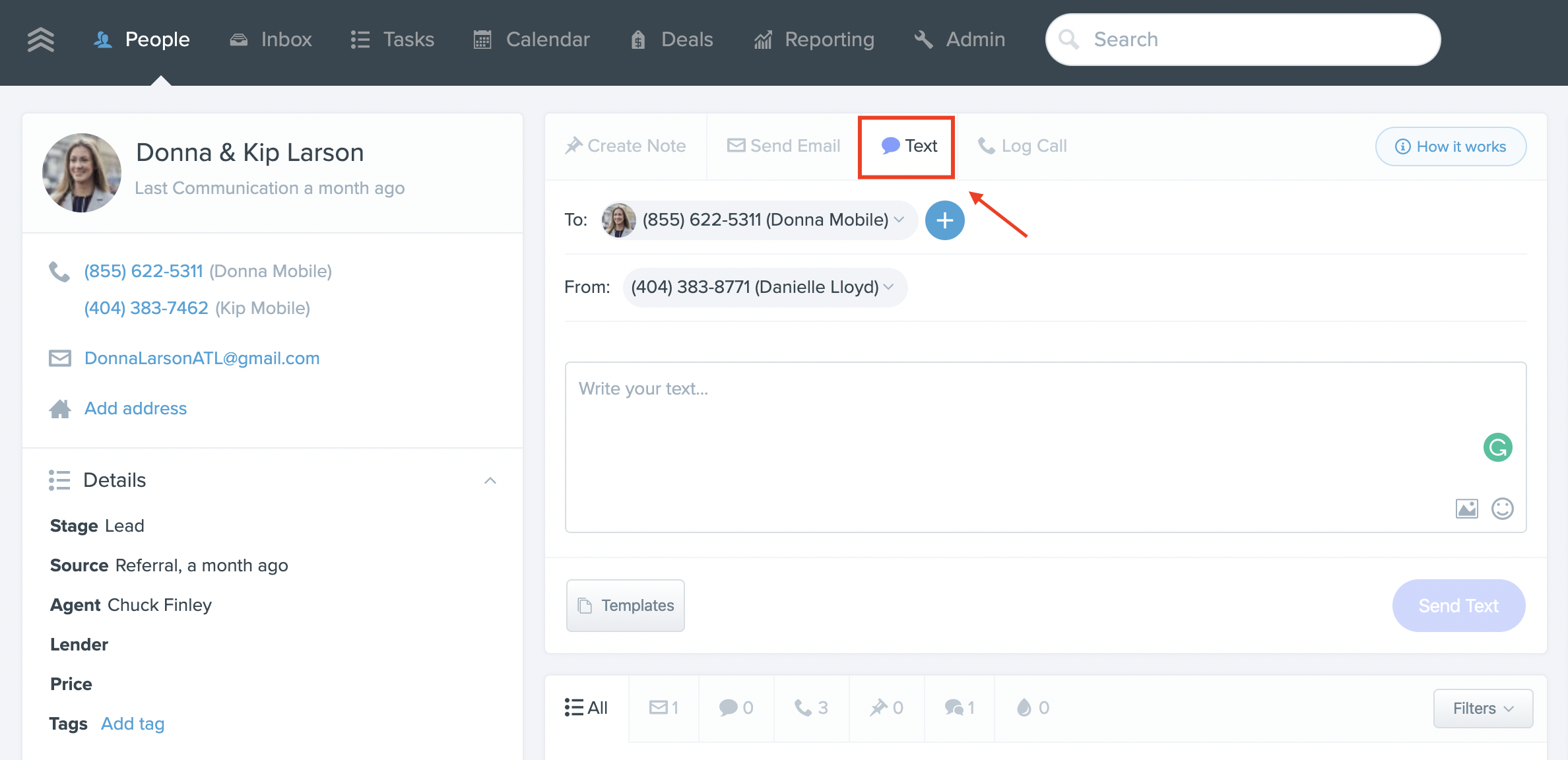 2. Click the blue "+" to add additional phone numbers. You can search for contacts or Team Inboxes within your account, or enter a new number: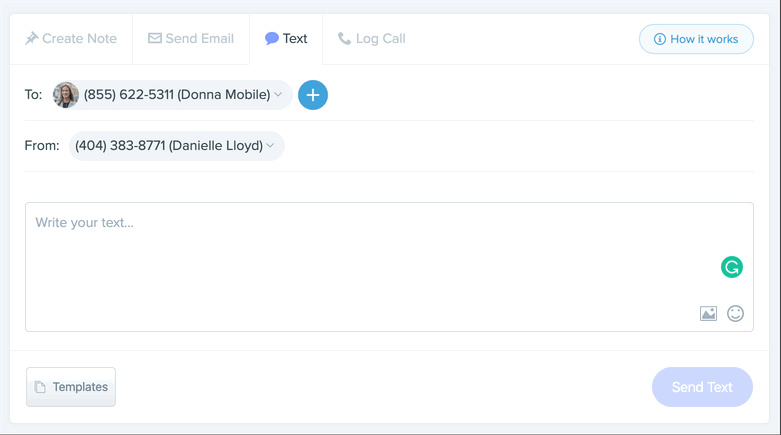 3. Compose your message and click send: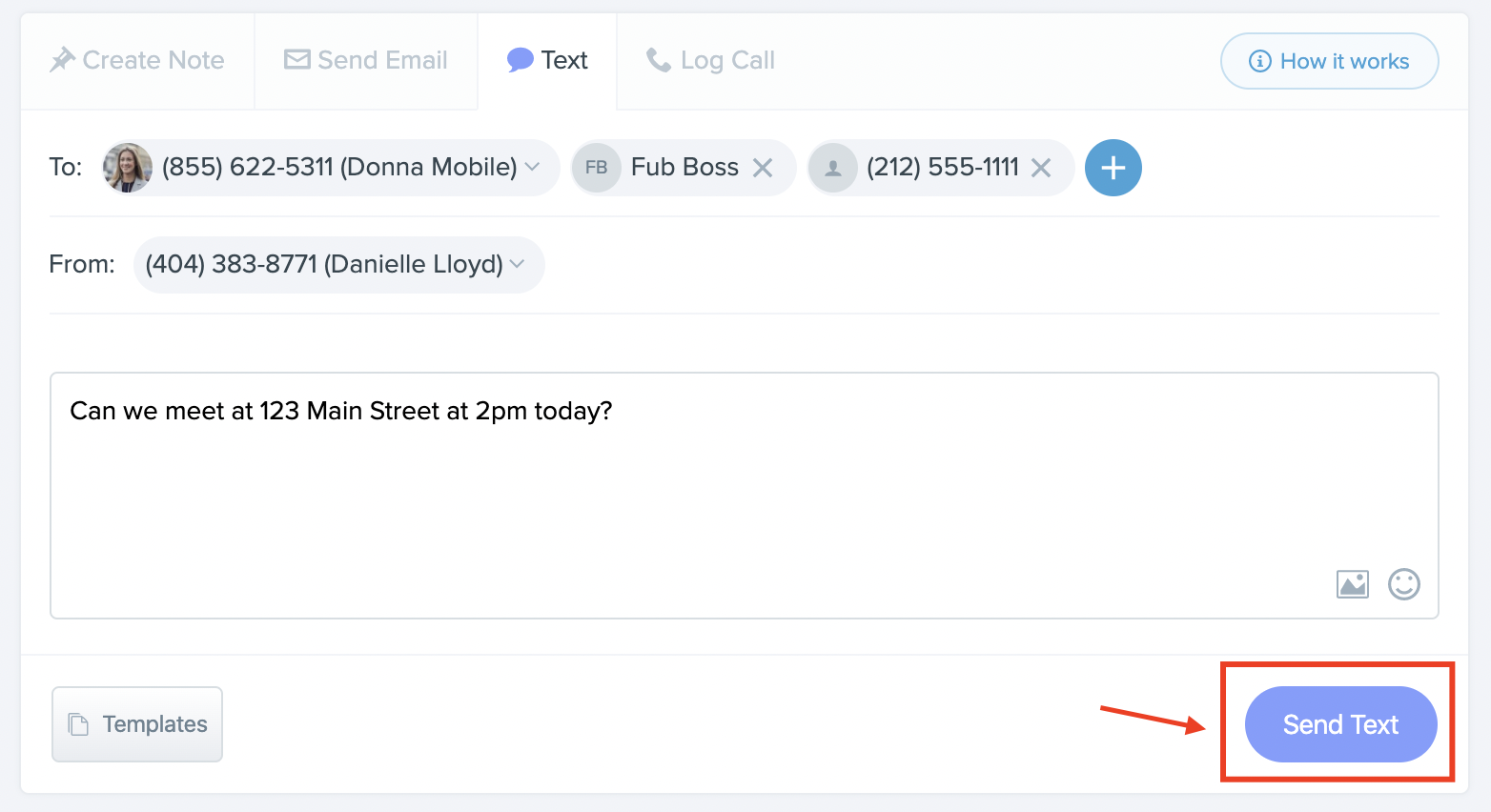 Quick Text
1. Click the Quick Text icon at the top-right of your screen:

2. Enter your recipients by searching for existing contacts and Team Inboxes, or entering new phone numbers: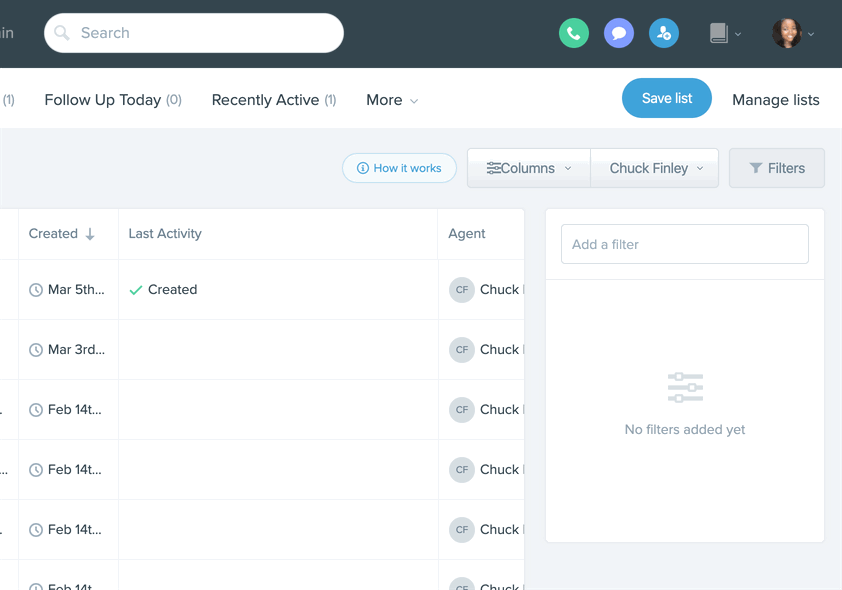 3. Compose your message and click send.
Replying to a Group Text
From Lead Profile
Choose the reply button in the timeline:

From Inbox:
Type your message, then click Send Text: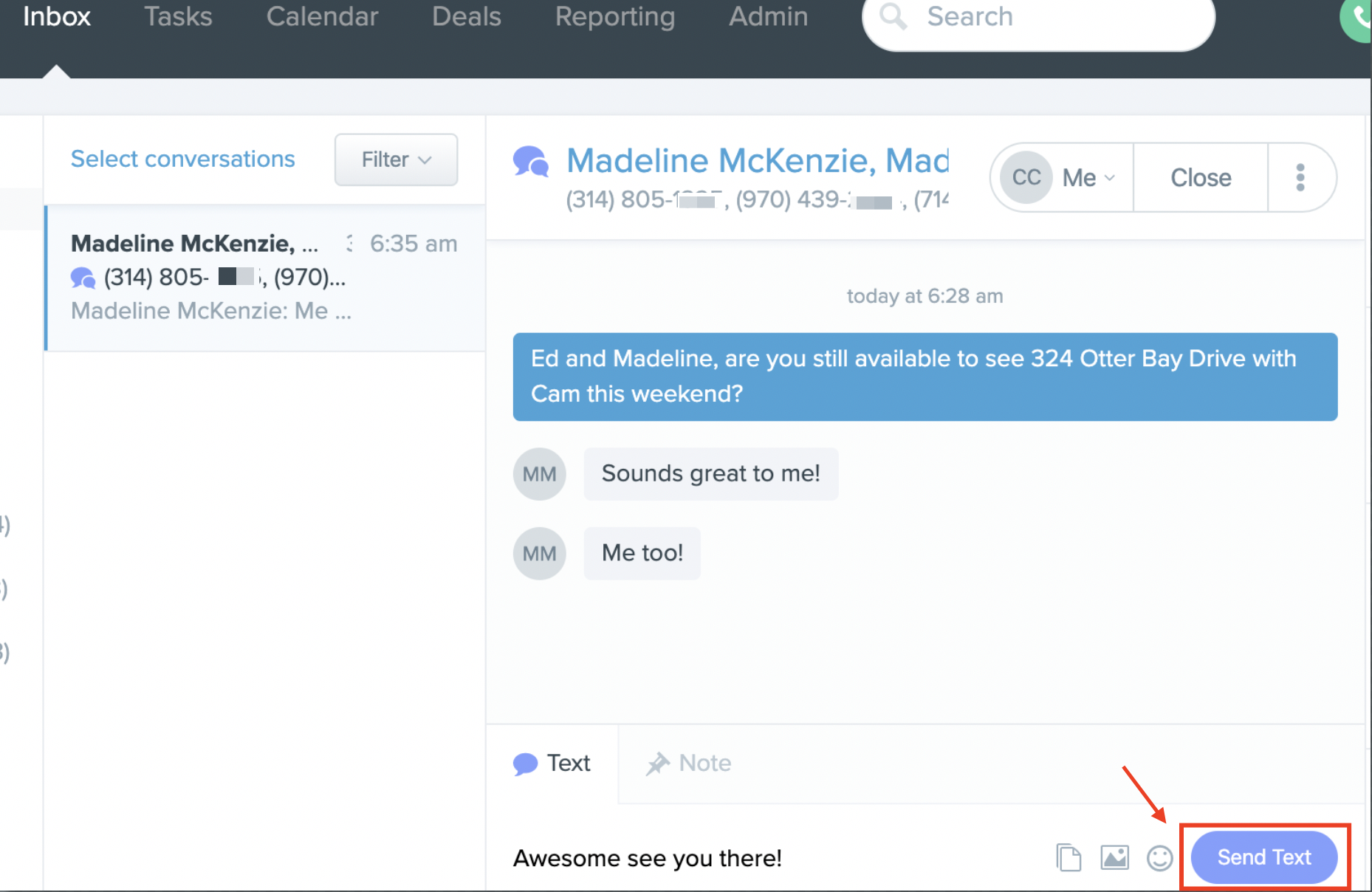 Things to Note
Group Texts are collaborative communication, all recipients will be included on a single thread.
When a recipient responds to the group text, the response will be visible to all other recipients and the sender within the same thread.
Popular Ways to Use Group Texting
Sending simultaneous updates to spouses or joint-investors.
Coordinating appointments between multiple parties, like homebuyers, buyer's agents, and showing agents.
Keeping the primary agent in the loop with communication between an ISA and seller lead.
Introducing a client to your preferred lender, favorite home stager, photographer, inspector, etc.
Nurturing your past clients and sphere, for instance texting a family to see what they like most about their new home!
FAQ
Will the recipients in the group be able to see one another's phone numbers?
The recipients of the group text message will be able to see the sender and all other recipients included in the group text. If the recipient has the other recipients saved to the contacts on their phone, the contact name will be displayed. If a recipient does not have the sender or a different recipient saved to their contacts, the full number will display.
Can this be used to mass or drip text leads?
No. This feature is to keep everyone in the loop with relevant communication regarding updates, appointments, etc. There is a maximum of 10 total phone numbers per conversation, and each recipient can see each other's contact information.
Can I add a new number to a group text?
Like group text messages on a mobile phone, recipients cannot be added or removed. If you'd like to include another phone number to an existing conversation, you can create a new conversation that contains the new list of recipients.
Can I use group texting with my Team Inbox?
Yes! When you include a team inbox number in a group text, any member of that team inbox will be able to see and reply to the message. When you reply to a group text from a team inbox, the reply will be from the team inbox number.
Can I send a group text from the app?
Stay tuned! We plan to bring group texting to iOS and Android in early Q2.