Texting Betty is a simple solution that makes it incredibly easy to add texting functionality to your Follow Up Boss action plans and send or schedule texts to be sent through the embedded app.

Sending Texts using Notes in Action Plans
Texting Betty uses Follow Up Boss notes to send text messages through Texting Betty. Notes can be added directly to a lead profile but to automate the texting, you can add the notes through action plans.

Note steps inside action plans can be used to send text messages the same way you use email, task, and other steps. Simply add a note step and pre-fix the text message content with one of the Texting Betty tags. You can schedule the text messages to be sent at specific times and during business hours. In this example, the first step will send the text message immediately if it is within business hours and the second text will be sent at 11:30am: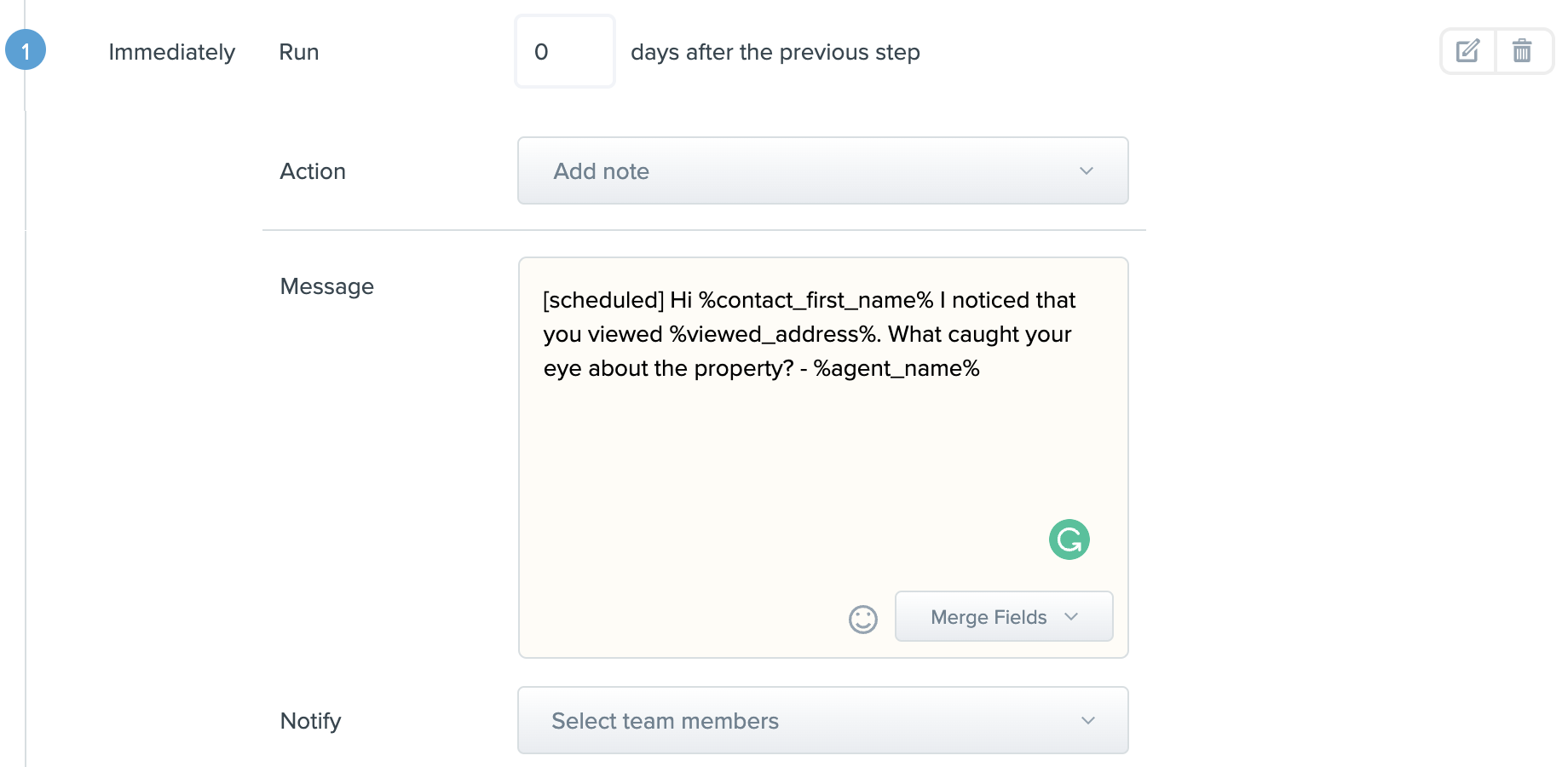 Once the step runs, you will see the text message appear in the Follow Up Boss timeline:


Tags for Sequencing
Here are the list of tags used by Texting Betty to indicate when a text should be sent:
Access the most up-to-date version of this list on Texting Betty's manual & videos.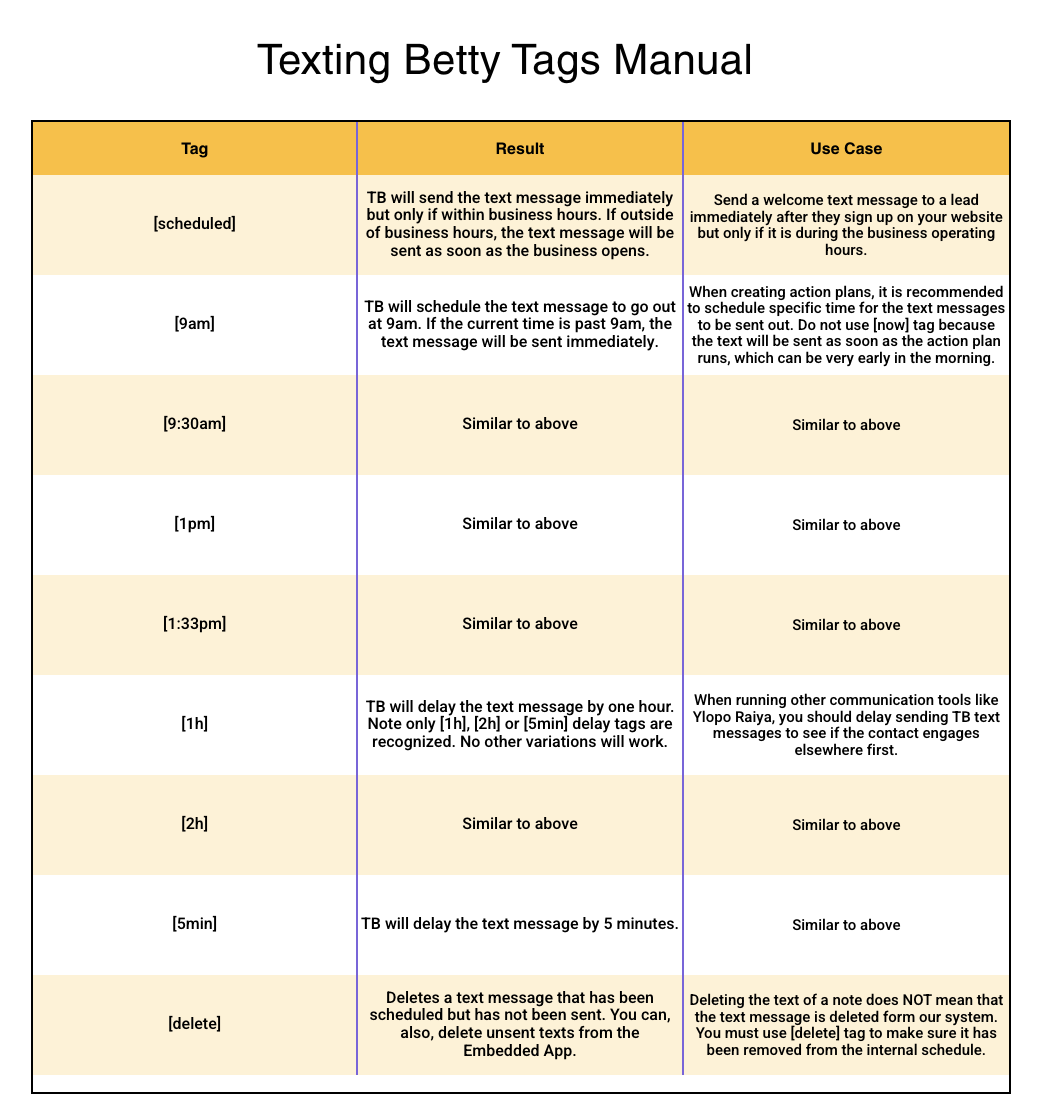 Phone Numbers
Texting Betty operates on a separate phone line created specifically for you so you don't have to worry about your main business phone number being flagged as spam. Multiple numbers can be added to avoid overuse.


Embedded App
The Texting Betty Embedded App can be used to send or schedule text messages directly from the lead profile: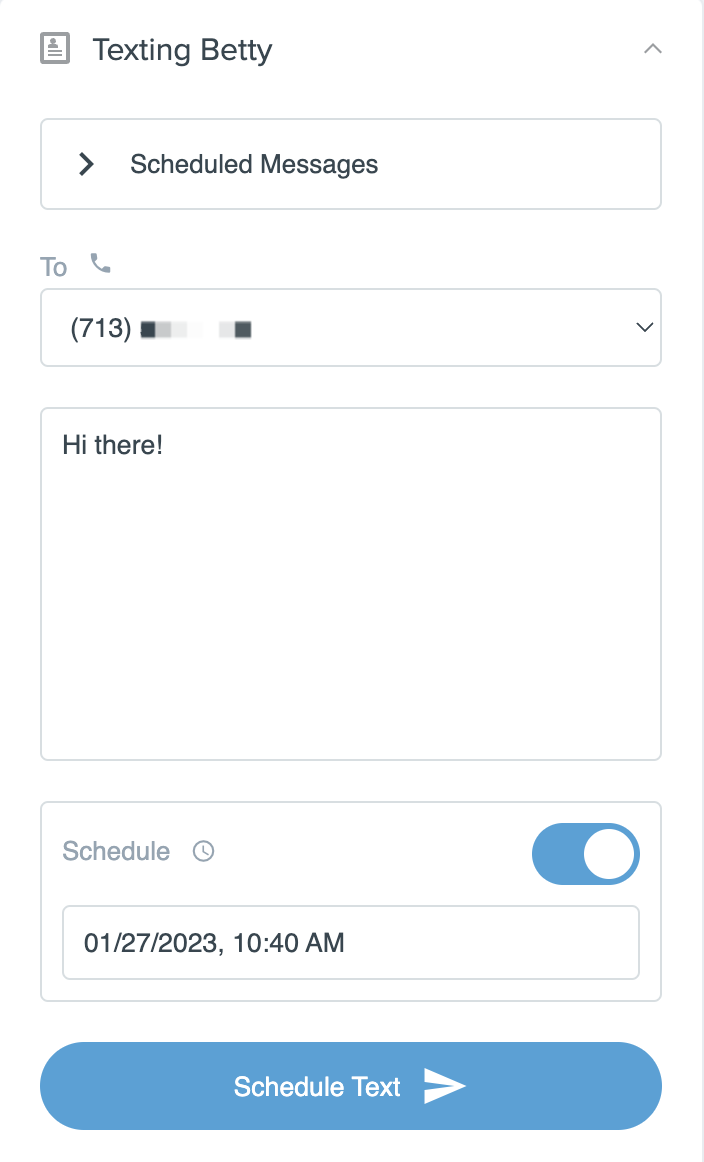 Need Help?
Contact Texting Betty at support@textingbetty.com.
Want to get started?
Set up a demo call to explore Texting Betty functionality and see the system in action. Click
HERE
to schedule your 1-on-1 video call!