This Facebook Page is already linked to another Follow Up Boss Account
This happens when someone else on your team has already connected to that Facebook for lead processing. When this happens you'll see an information message on the Facebook integration card.

If you need to change the connected account, the Facebook integration will need to be disconnected for the desired pages before connecting the new Facebook account.
Have the person that needs to disconnect the Facebook page complete the following.
Log in to their Follow Up Boss account
Navigate to Admin > Integrations
Select Facebook
Uncheck the Facebook
Click Update Selected Pages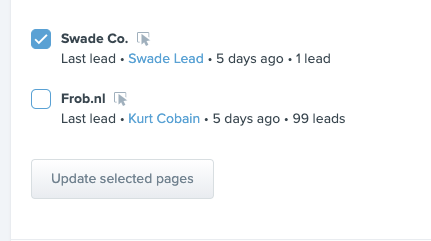 Once the user has disconnected the Facebook page, the page can be added to the desired account.