Troubleshooting Facebook
If you are having issues with your Facebook Lead Ad direct integration with Follow Up Boss here are some common ways we found to remedy the issue.
No Facebook Leads coming into Follow Up Boss with an orange warning disconnected message
This can happen when someone inadvertently turns off permissions for Follow Up Boss app or remove the app from Facebook's Business Integration page. When this happens you'll see a warning icon on your integration page and a warning message on Facebook integration card asking you to reconnect your account. We also send an email to the account owner to let them know this has happened.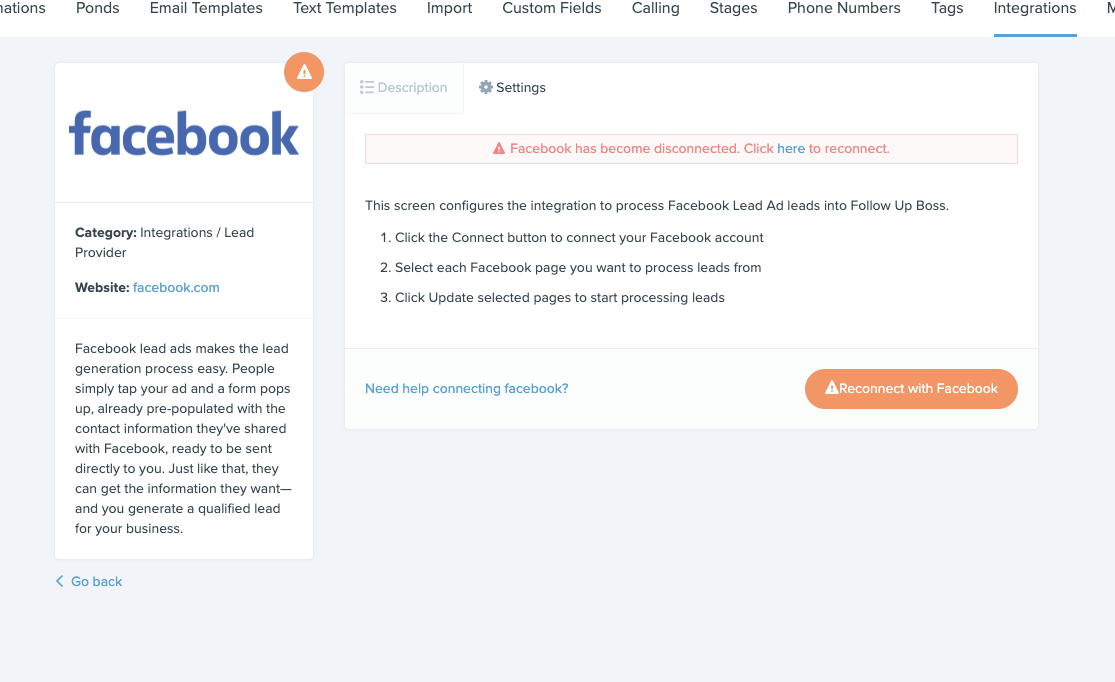 To resolve this we simply need to reconnect your account.
Click on Reconnect
Choose the Facebook Pages needed
Accept permissions
Click Done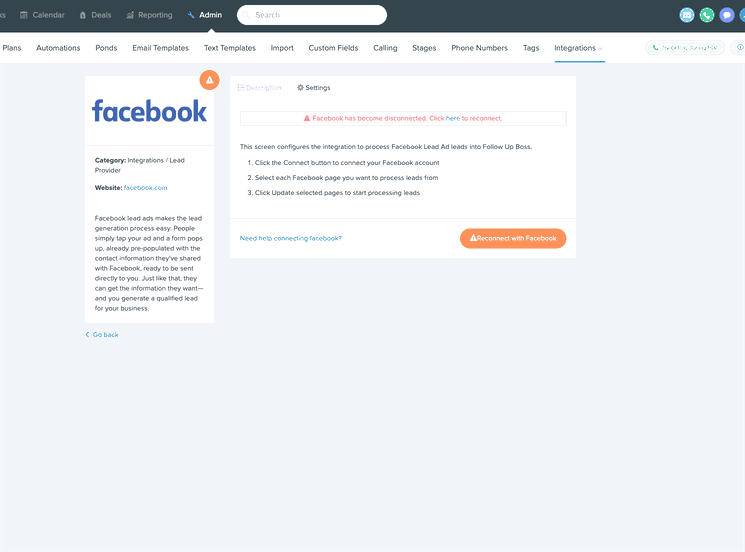 Facebook Leads coming in after a long delay into Follow Up Boss add My connection shows a green check box
This can happen when you add a page from a Facebook Business Account that page hasn't been configured for Lead Access with Follow Up Boss. To correct this you will need to perform the following.
Log into your Facebook Business Account
Navigate to Integrations -> Lead Access
Select Facebook Page(s)
Select CRMs
Check Follow Up Boss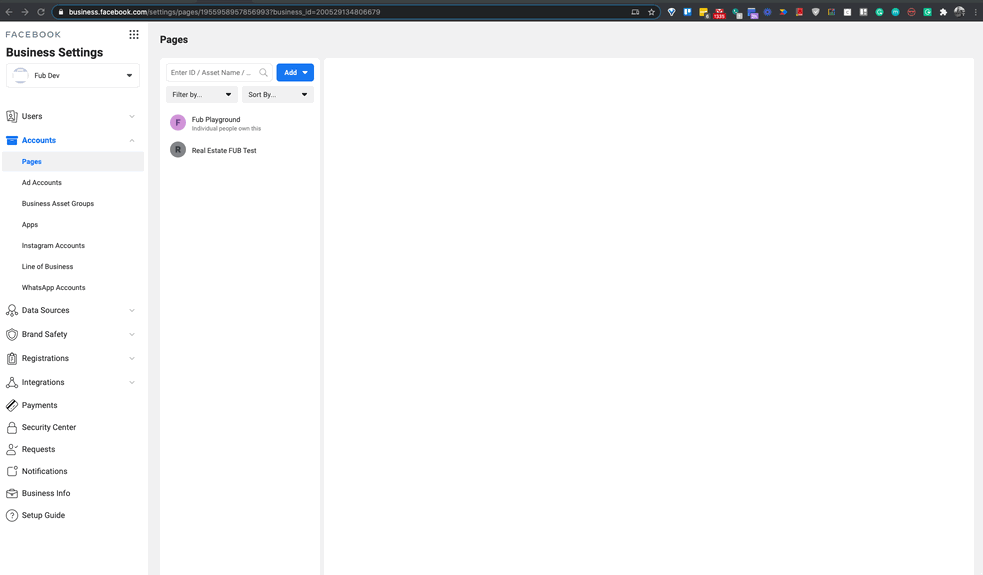 Unable to subscribe to Facebook Page:
This can happen when your account lacks the right level of permissions needed by Follow Up Boss to process leads correctly. If after you connect your Facebook account you see certain page(s) grayed out with the following message below. You will need to request permission changes from the Page owner.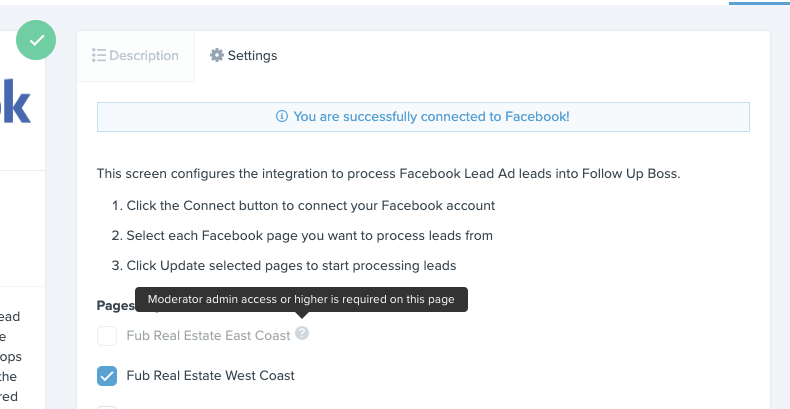 To add permissions for a user on a team member you need your page admin to add you as a moderator or admin for the page in order for Follow Up Boss to work properly with that account user role. To enable this in Facebook follow these instructions.
From Facebook goto to the page to add user permissions
Click on Page Roles
Search for the person you want to add
Grant Moderator, Editor, or Admin level access
Accept the permission request