Lender accounts can only text through Follow Up Boss if the calling add-on feature is enabled for their account.
Sending a Text
To send a text, open a lead profile and click the "Text" tab.
Enter your message and then click Send Text.
If it's your first time texting someone, make sure to include your name and company at the end of the text so the recipient knows who you are, as you'll be contacting them from a number they haven't seen before.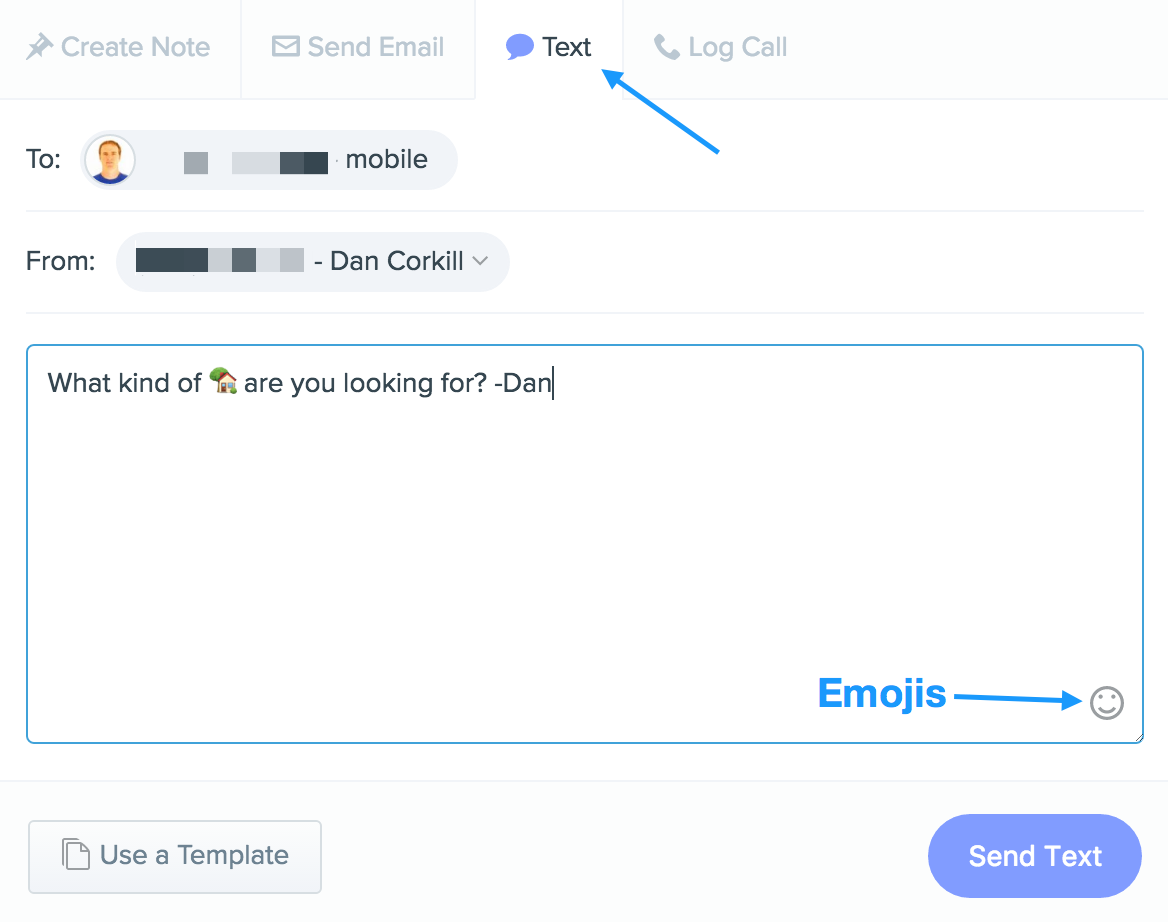 Receiving replies
When someone replies to you, the reply will show up in their contact record and also in your Follow Up Boss Inbox. You will also be notified through our iPhone or Android app (via push notification), so make sure to have the app installed with push notifications turned on.
If you have enabled Desktop Notifications in Follow Up Boss, we'll also send you a desktop notification if you are logged in via the web.
Helpful Resources:
More information on how the calling add-on works here: Calling Basics
Here's how your team can try calling for free: How can I try calling for free?