Well-timed, personalized messaging promotes better lead nurturing. Stand above other agents who send generic messaging by following these tips.
Send Targeted Messaging to List Segments
Contact leads based on where they are in the sales cycle.
Use filters and smart lists to drill down into specific segments of your list.

For example, all sellers over a certain price point.

Send a batch email with tailored messaging that's specific to just this audience.
Pick Back Up on Last Conversation
You speak to dozens of people daily. Never miss a beat and personalize every conversation.
Call and text logs allow you to quickly recall the last time you spoke, including any notes made about the call:

In Background, you're able to weave personalized information into your conversation: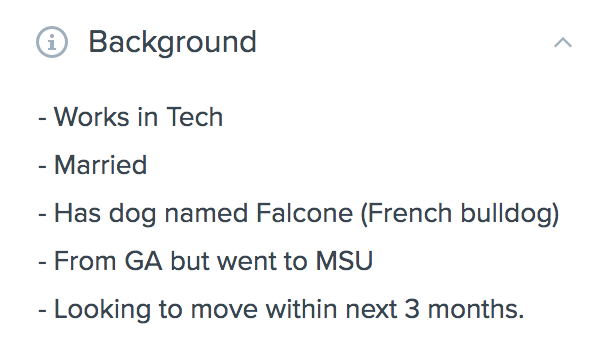 Communicate via Their Preferred Method
Know What Communications Interested Them Most
Open/Click tracking gives you insight into the last time they opened one of your marketing emails and if they engaged with the content: