Recurring Dates Stand Out
Get a good overview of upcoming milestones. We mark recurring dates on your calendar in purple: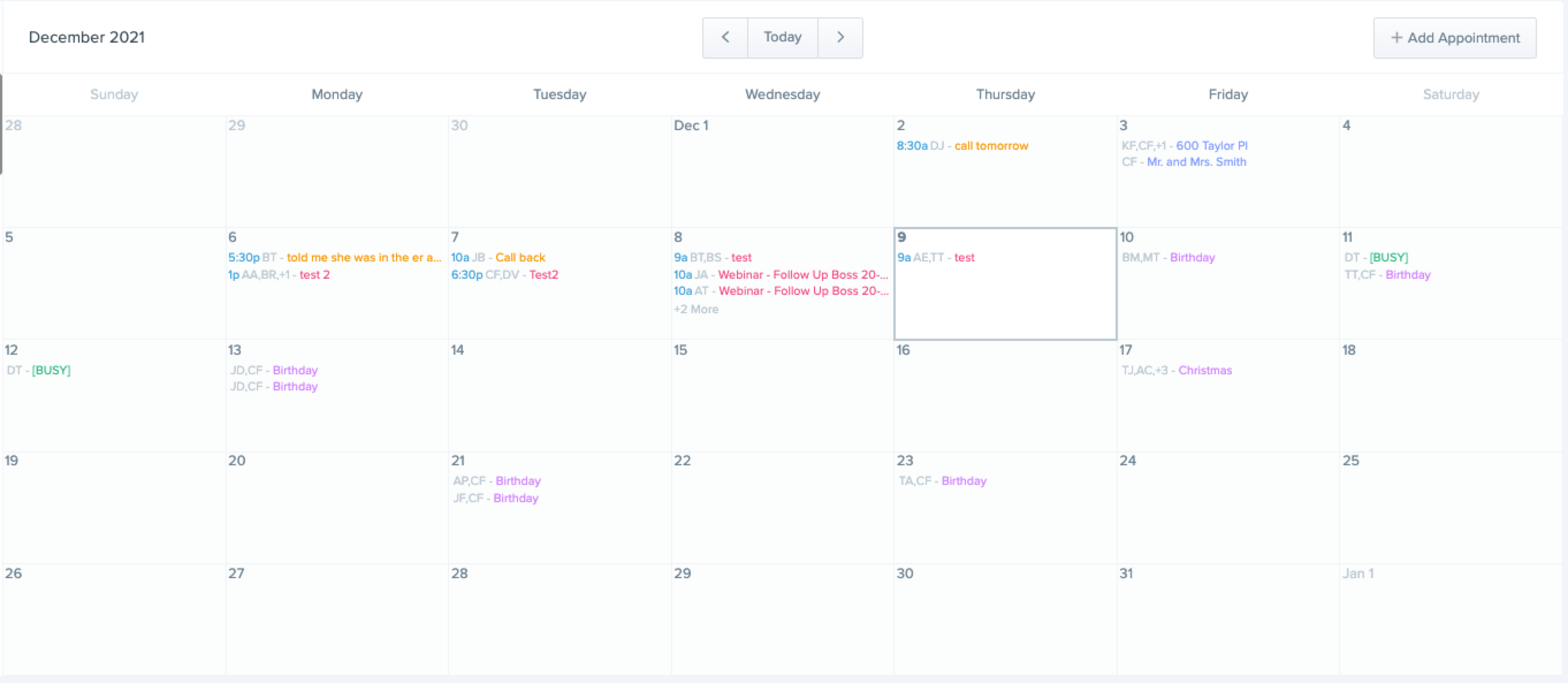 Say Happy Birthday, Every Year
Create a smart list that tracks birthdays coming up within the next month. (Here's how.)
Create a birthday email template that includes personalization via merge fields like name.
Always Remember Their Closing Anniversary
Extend our "Post Closing Plan" to add an email that gets sent every 365 days, or browse our action plan library for a home anniversary plan.
On their closing date, apply the action plan to automatically have emails sent every year.
---
Next: Re-Engage Leads & Build Lasting Relationships with Past Clients