Overview
The People screen is the central place to see every contact you have access to in Follow Up Boss.
It's a great place to kickstart your daily workflow, as you'll have access to:
Your Most Recent Leads
Smart Lists (Which help determine follow up priority.)
Call Lists
Batch Emailing
Filtering To See Lead Assignment (Admins)
You can also update your leads in mass and export from this screen.
Quick Video Tour
Smart Lists
The headings you see across the top of the People screen are called Smart Lists. These lists help you to organize and prioritize your database.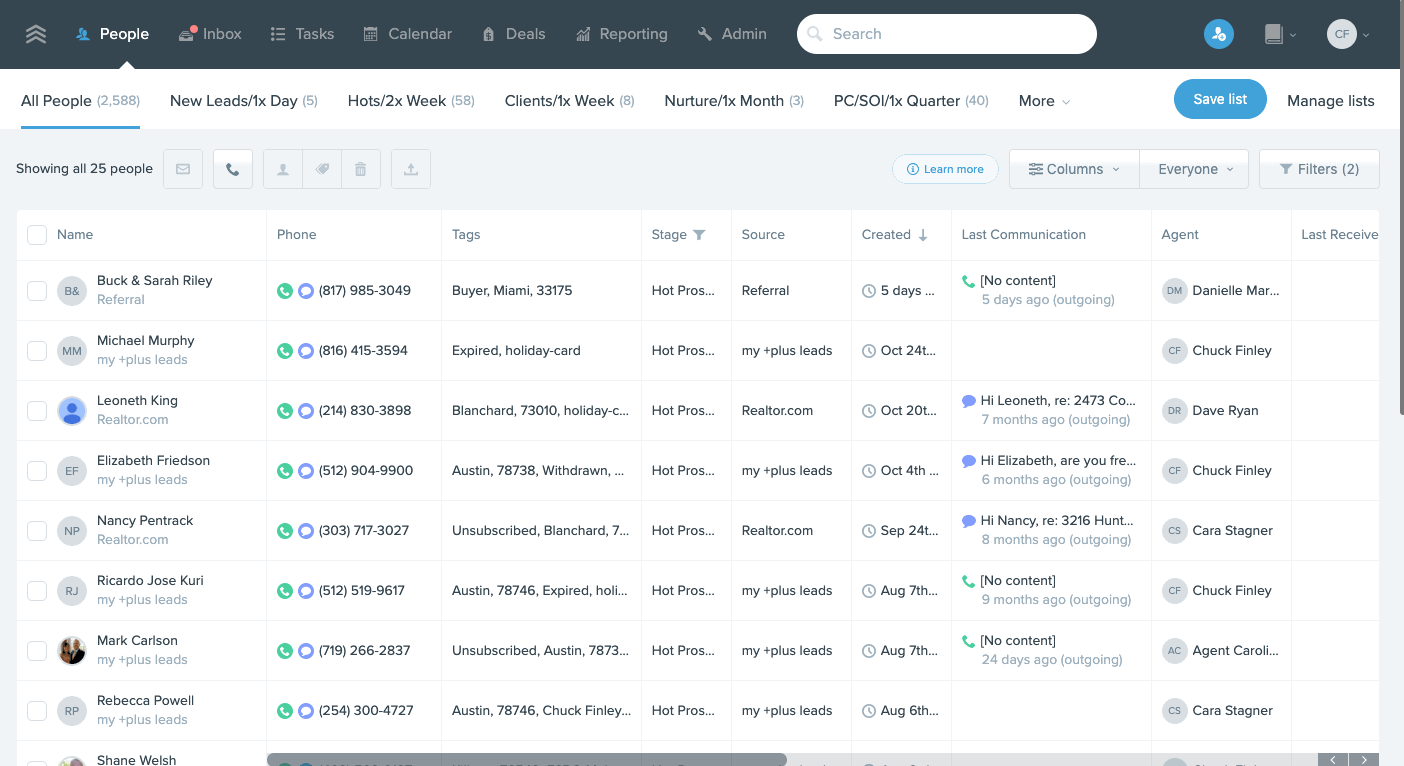 We have best practices Smart Lists created for all users, plus you can create custom lists. Learn more here:
Filters
Narrow down your contacts based off specific criteria such as stage, property views, birthday, last communication, and more using filters: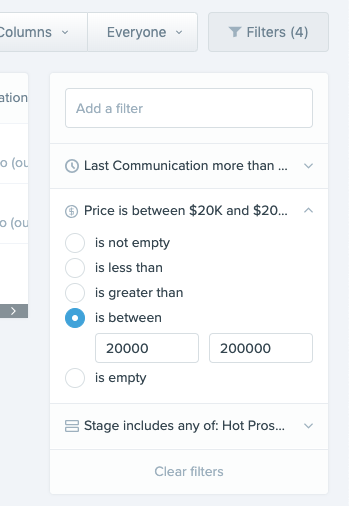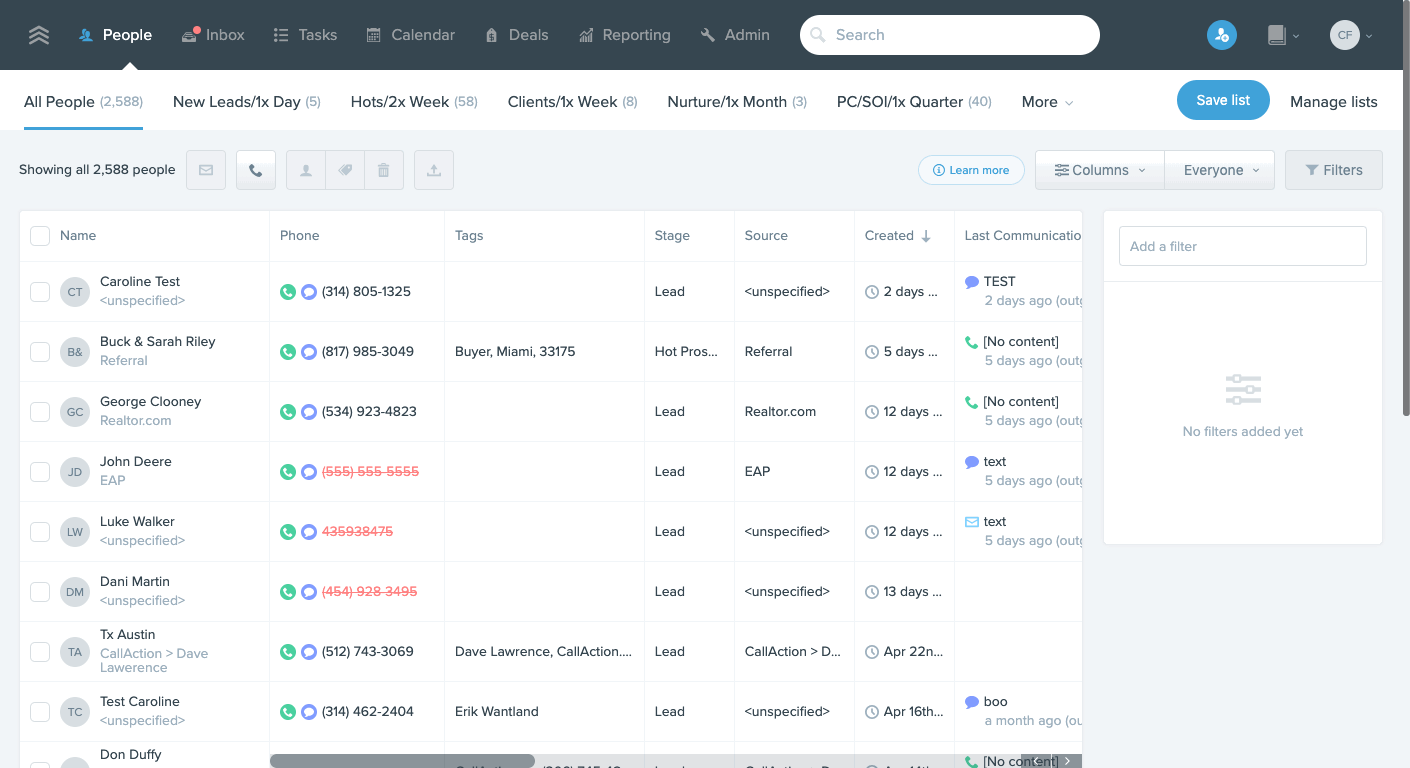 How to Use Filters and Smart Lists
Columns
Drag and drop columns to create a customized view: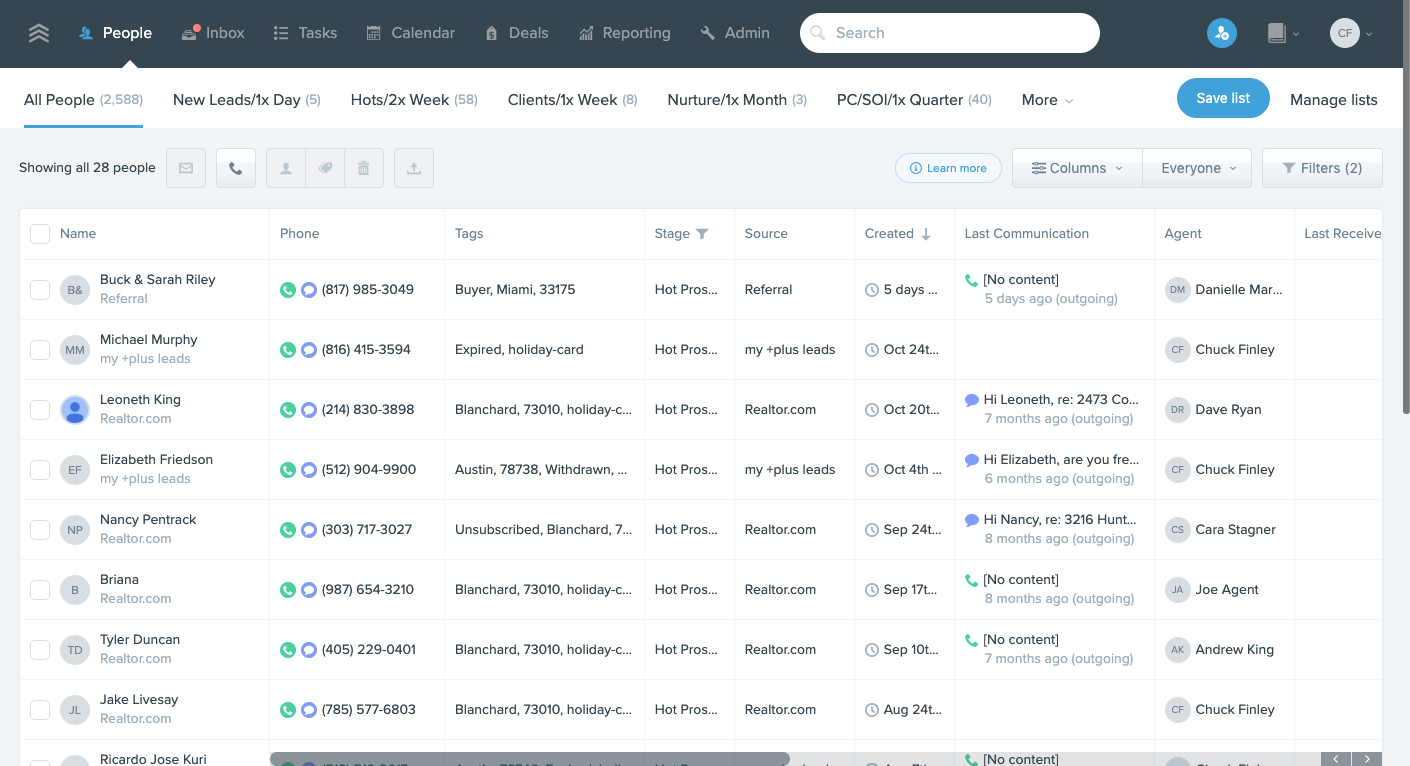 Sort by columns to organize contacts in ascending or descending order: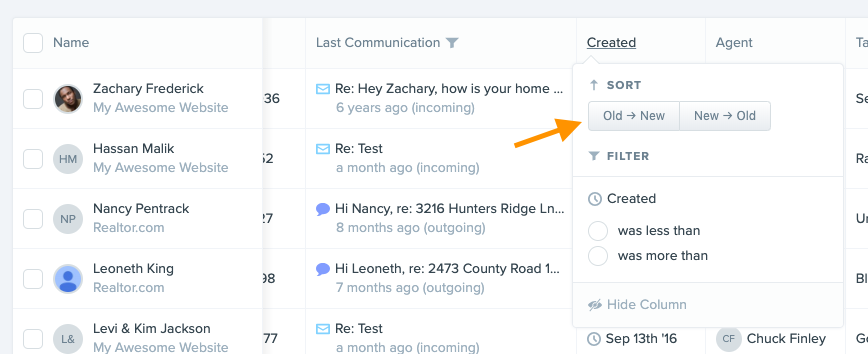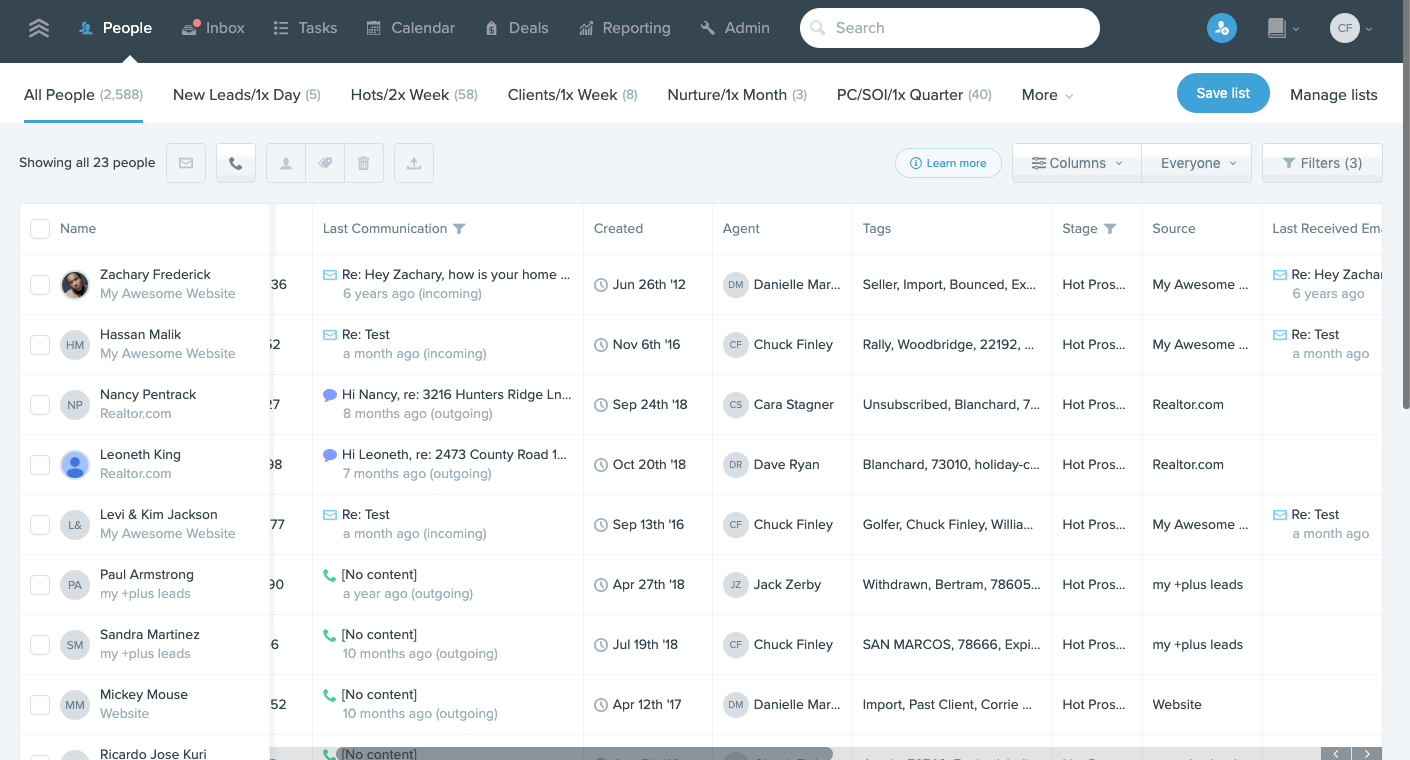 Click here for Smart List Column Definitions
Call Lists
Rapidly call through leads and do focused follow up: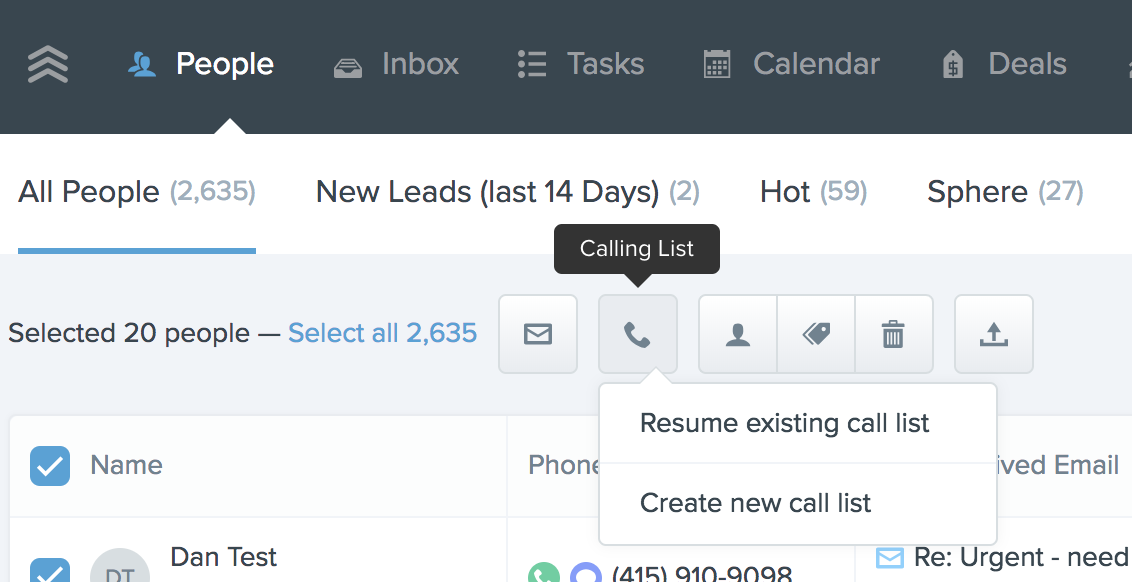 Batch Emailing
Send email blasts to targeted contacts by initiating a batch email: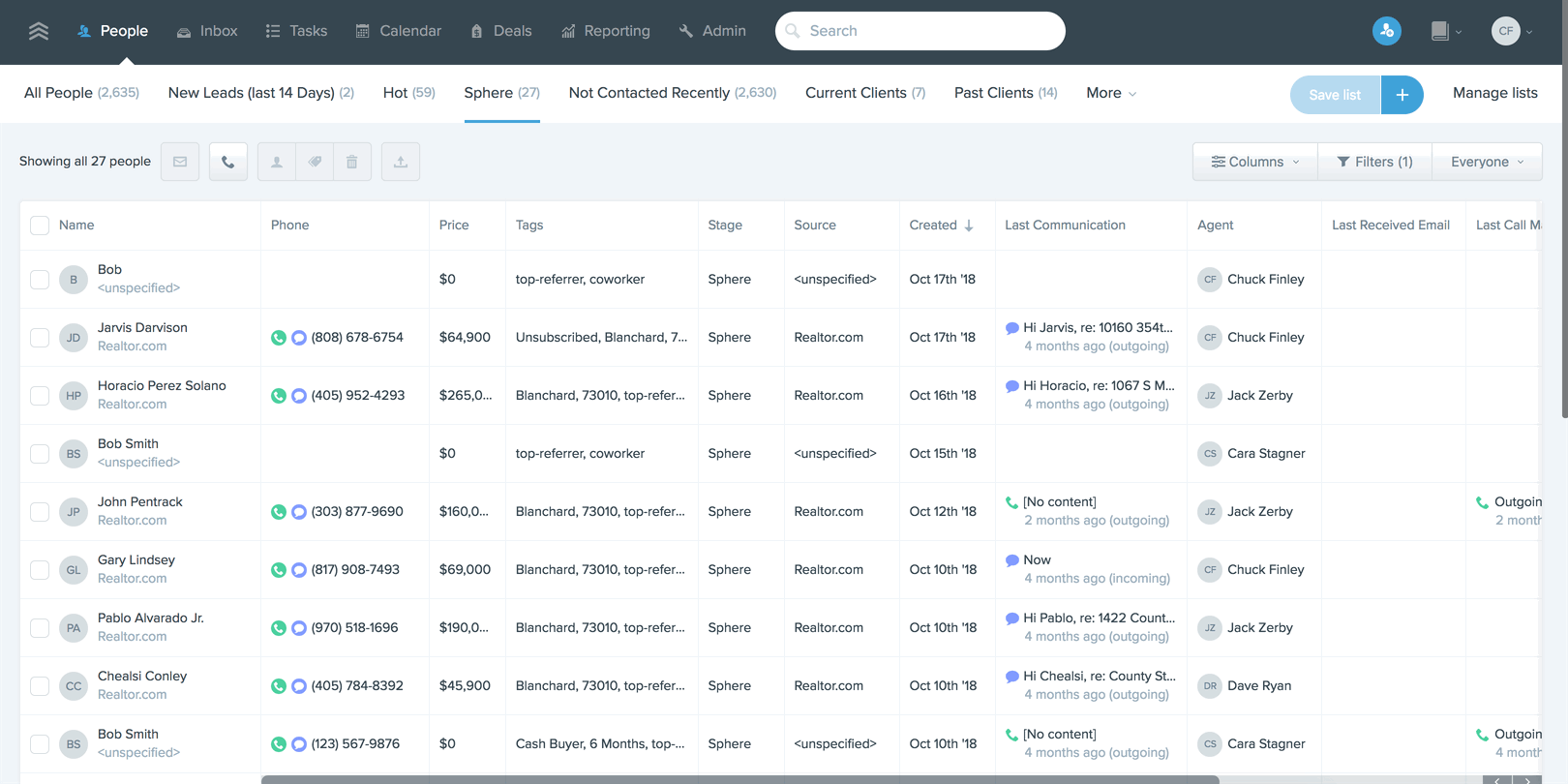 How to Batch Email in Follow Up Boss
Mass Actions
Easily update all contacts at once using Mass Actions at the upper-left of the people screen: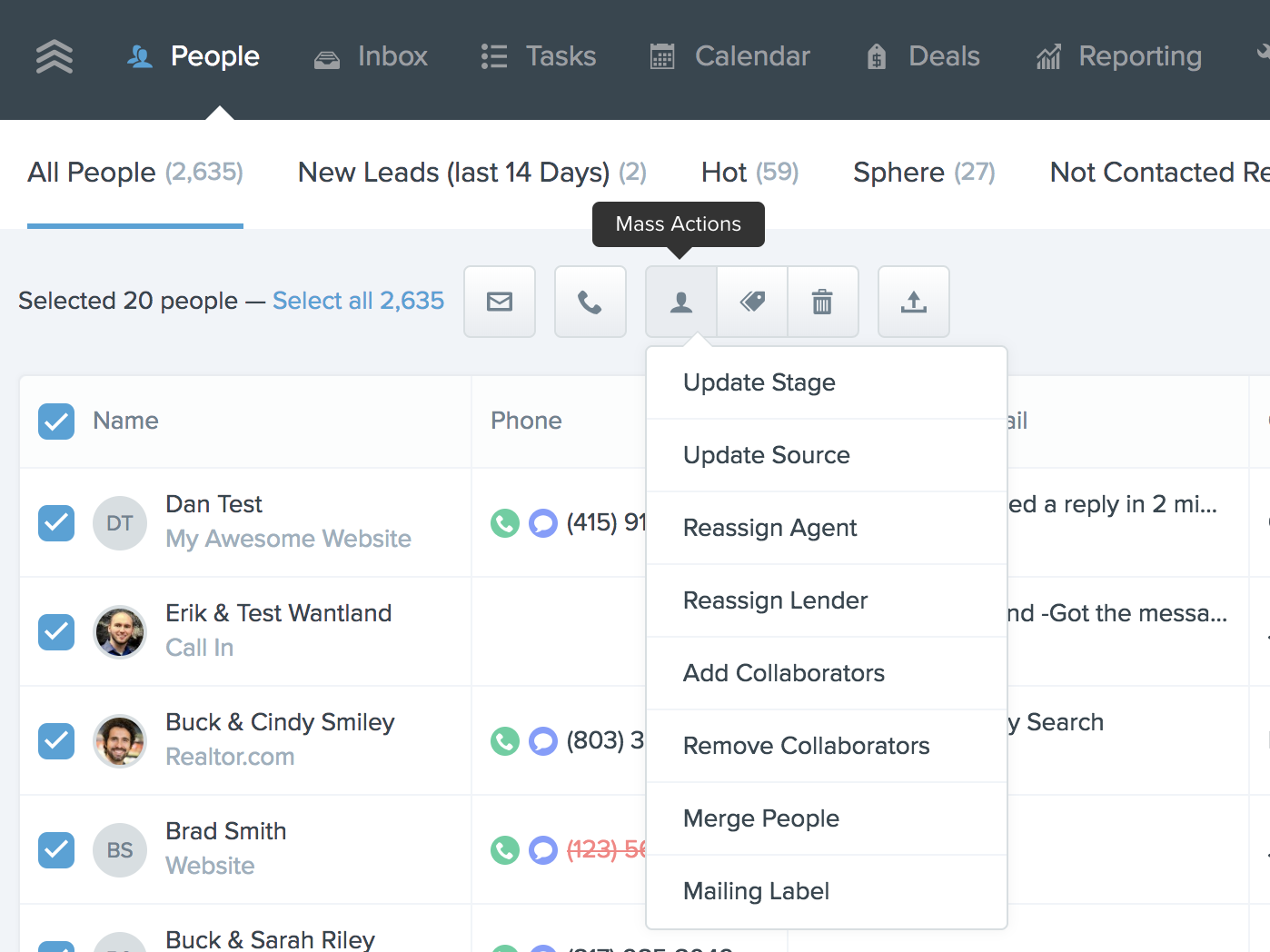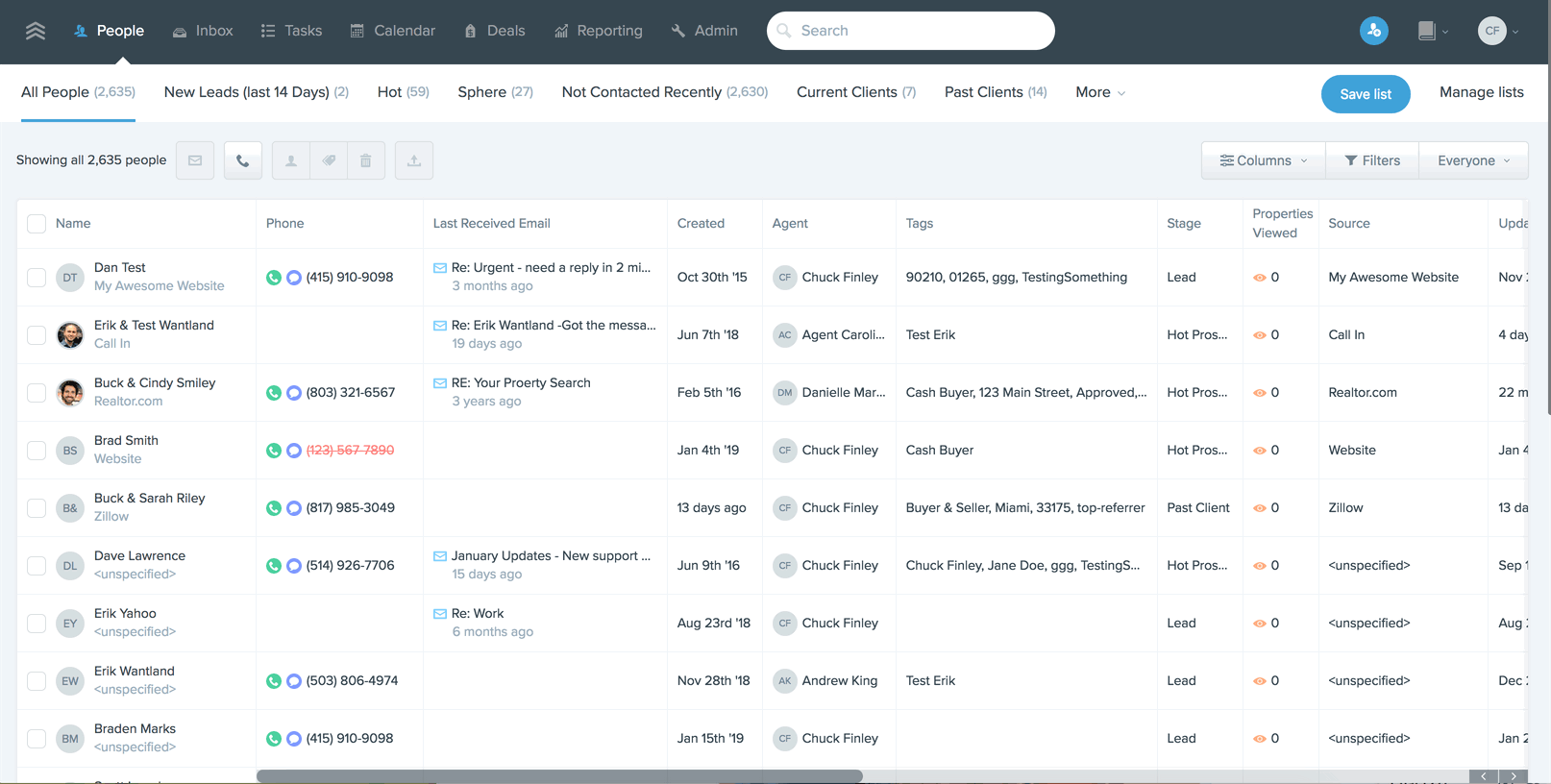 Exporting Contacts
Export all leads to a .csv file using the export button: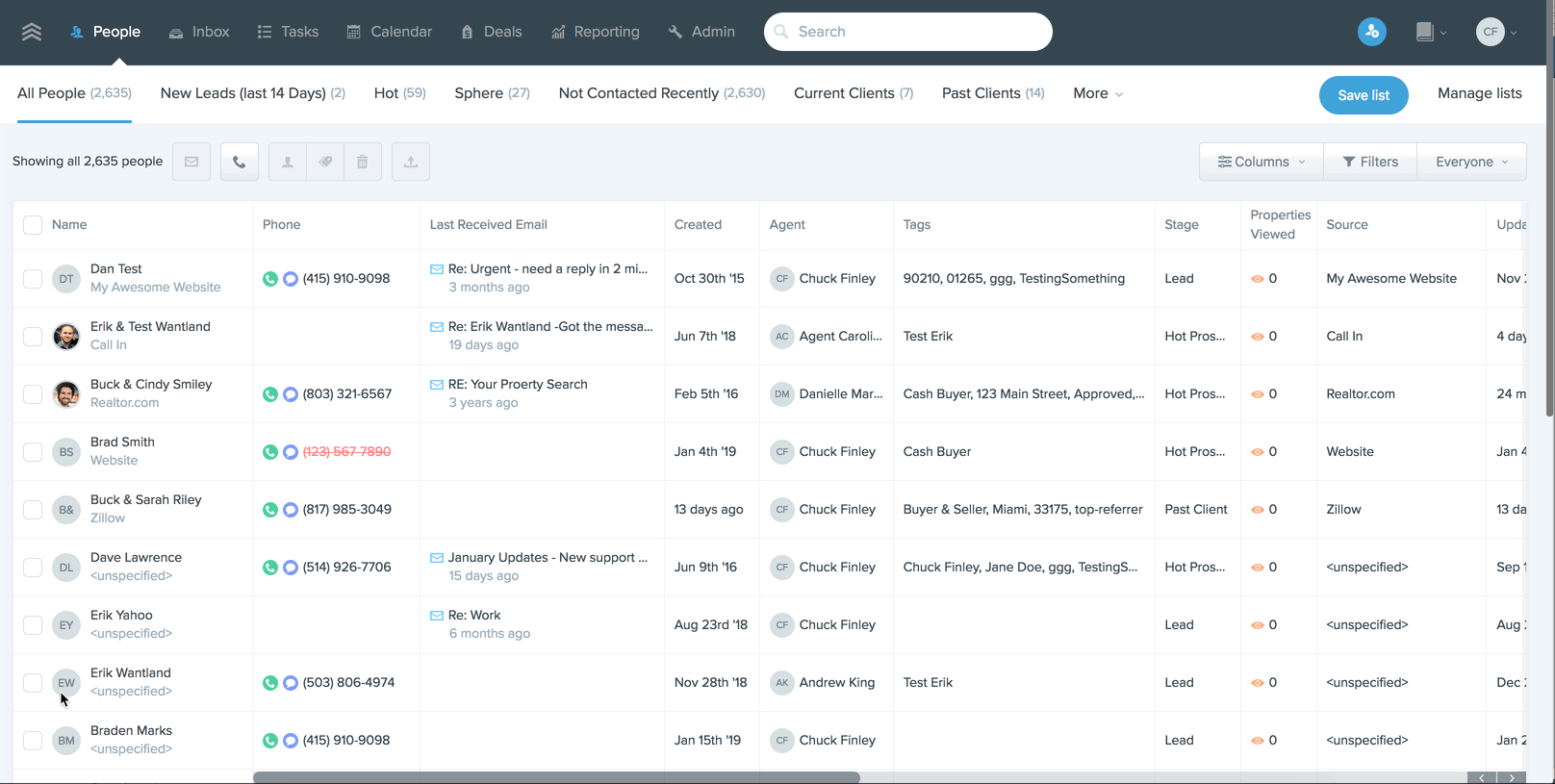 Exporting is only available to the account owner, and those who have been granted express permission by the account owner.
Contacts by Assignee
Admins can tailor their view to see leads assigned to a specific person using the dropdown at the upper-right: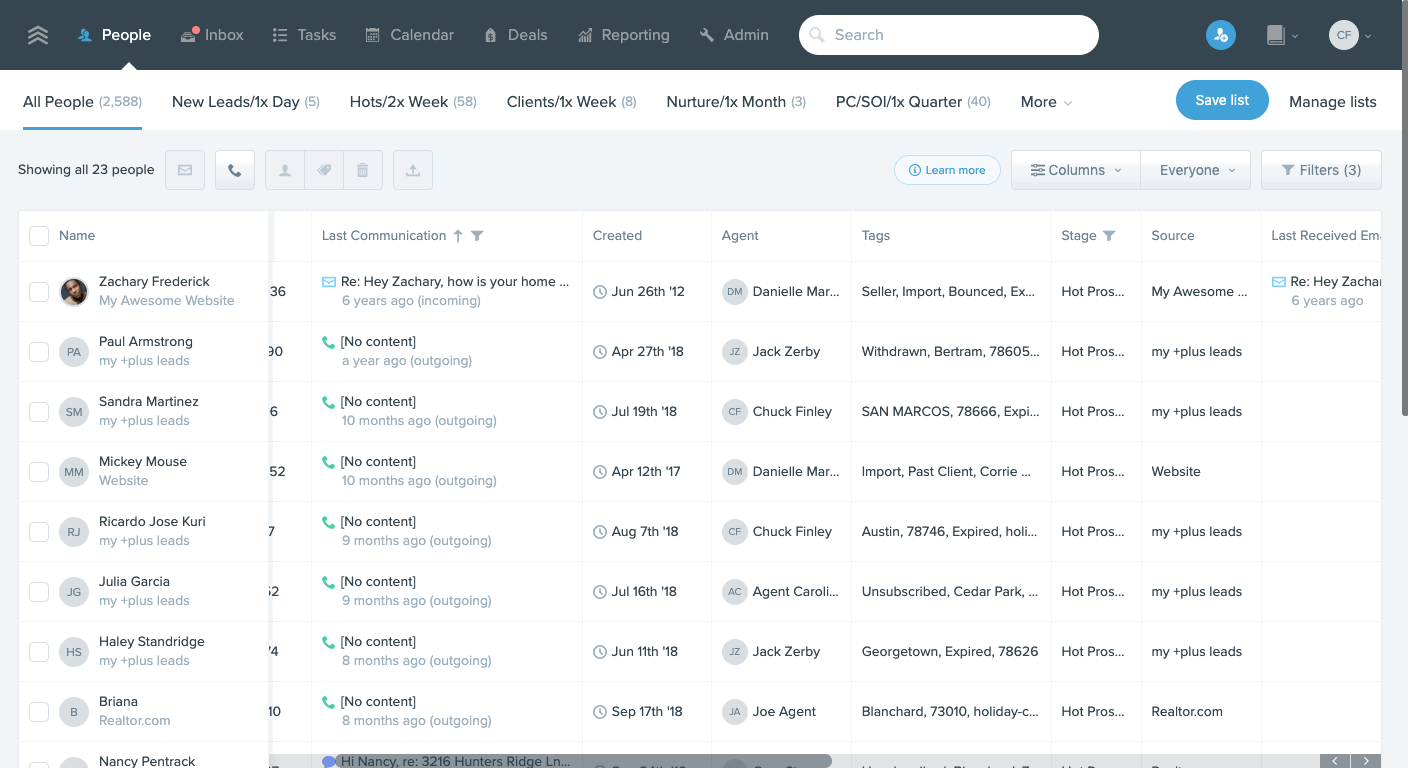 Leveling Up
You'll find the People screen is at the center of Follow Up Boss best practices.
Here are some suggestions for really leveling up your usage of the People screen to close more deals: