Create mailing labels to make it easy to send any mailing to multiple contacts.
How to Create Mailing Labels
1. Create a list of people you want to send a mailer to. This can be a smart list or a custom search.
2. Select Address from the Columns pull-down.

3. Filter out people that do not have an address.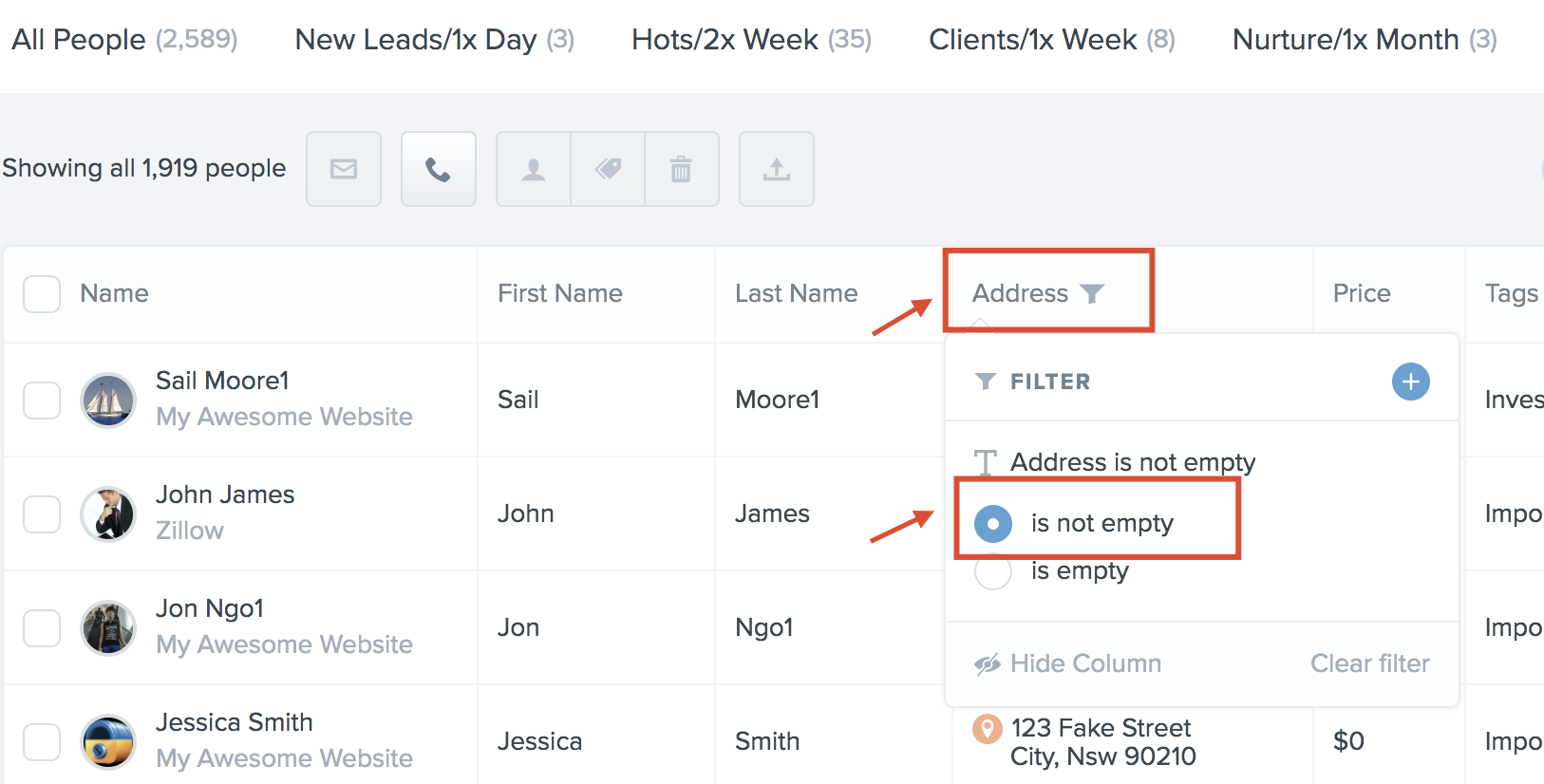 4. Check the box in the top row to select all visible people. Click the 'Select all [number]' to include people not visible in the list.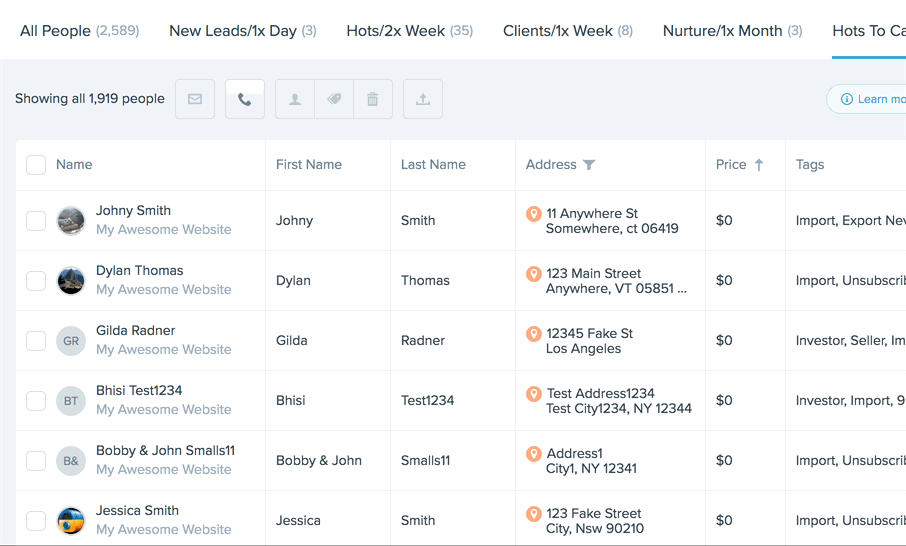 5. Click the People box and select the Mailing Labels option.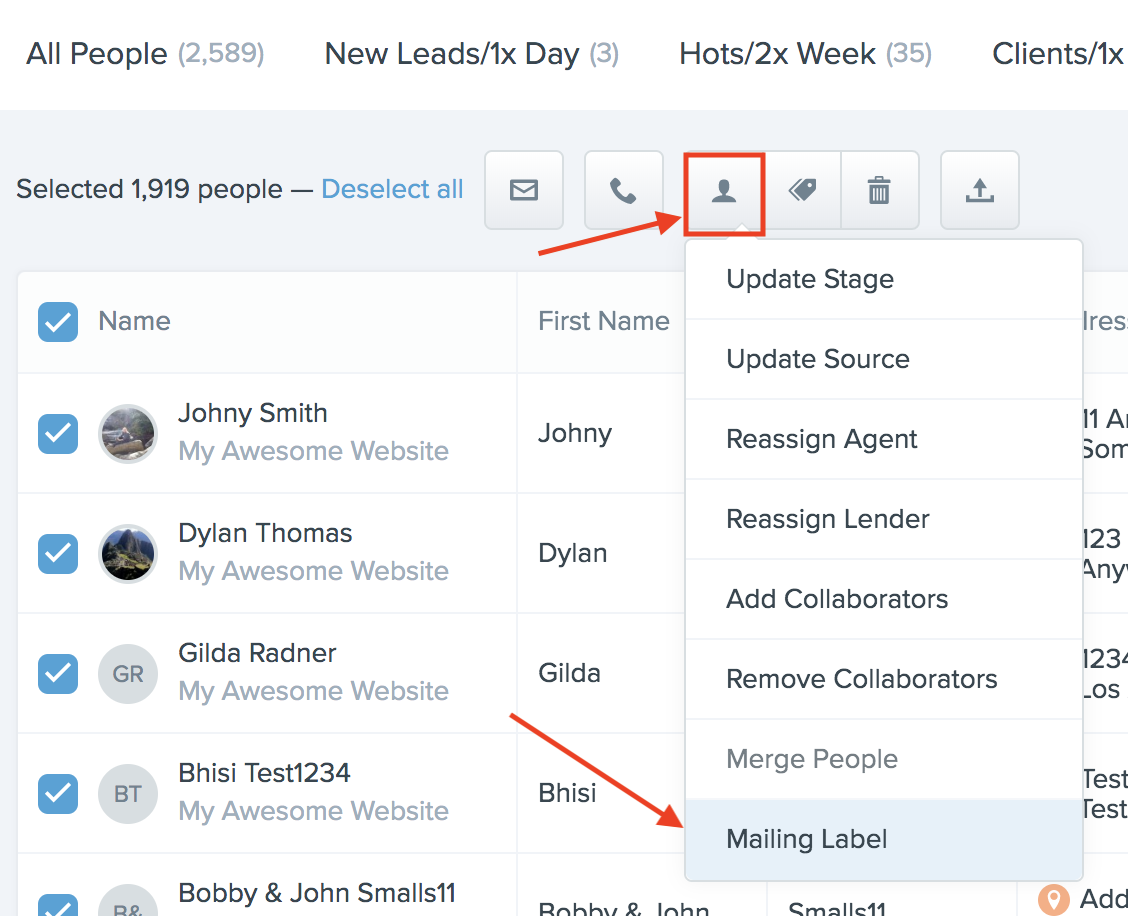 6. Read the instructions in the popup window and click the 'Create Mailing Labels' button.
Spouse/Partners without an address will be added to the label automatically. Choose Create label for relationships to also create labels for relationships who have an address.
Choose

Create label for each unique address (for recipients with multiple addresses)

to create labels for every address you have for each person.
The labels will download in the background and you will see a progress notification in the bottom left of the window. Open the downloaded file to print. You will also be sent an email with a link to the labels.
Printing Instructions
Uncheck 'Fit to page' for scale and make sure the scale value is 100%.
Select 'Letter' for paper size.
Check the alignment of your printed layout by first printing on a plain sheet of paper. Hold the printed sheet behind the Avery product to confirm alignment then print onto the Avery product.
Use Avery labels that are compatible with the Avery 5160 template. The sheet will hold 30 labels. Purchase of find a local retailer here: https://www.avery.com/products/labels/5160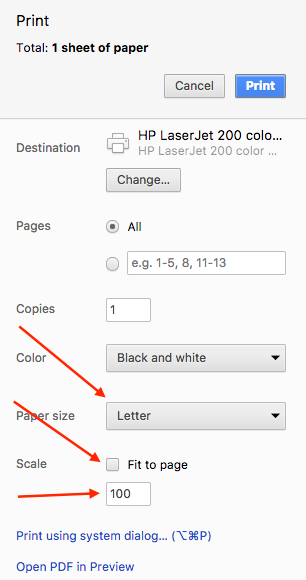 The labels are formatted to comply with the USPS guidelines for delivery addresses.
Mailing labels for relationships and spouses
If a contact has a relationship with one of the following "partner" relationship types, then you'll have an option to include both names on their mailing label:
Spouse
Wife
Husband
Domestic Partner
Partner
Girlfriend
Boyfriend
Please note:
The primary contact's and partner's name will automatically be included on the mailing label if the partner has no address of their own listed, and there is only a single partner relationship listed.
If there are multiple partners on a contact, their names will not be combined.
Partners with separate addresses are treated like non-partner relationships and will have separate mailing labels with the Create label for relationships option selected.
If the contact and their partner share a last name, their last name will only be listed once (e.g. John & Jane Doe). Otherwise, both last names will be listed (e.g. John Smith & Jane Doe).
We will use the name in the Name column for the name on the label. If you need to edit the names before printing the mailing labels, you can also export the list to a CSV file and use Mail Merge to make the labels

.