About This Source
BoldLeads is a seller and buyer lead generation platform recently acquired by Propertybase.
How We Connect
API

(Best full integration)

Email Parsing

(Gathers data found in emails only)

Zapier

(Third party)

✓
Office 365, GSuite, and Gmail users: Leads will flow into Follow Up Boss automatically. Ensure you have enabled Inbox Lead Processing.
Other email platforms: Have the provider send leads to your @followupboss.me lead routing email as shown below:
1. Log in to BoldLeads.
2. Click Settings, then click "Email Routing Settings."
3. Add your connected Google email or Follow Up Boss lead routing email address to the field below: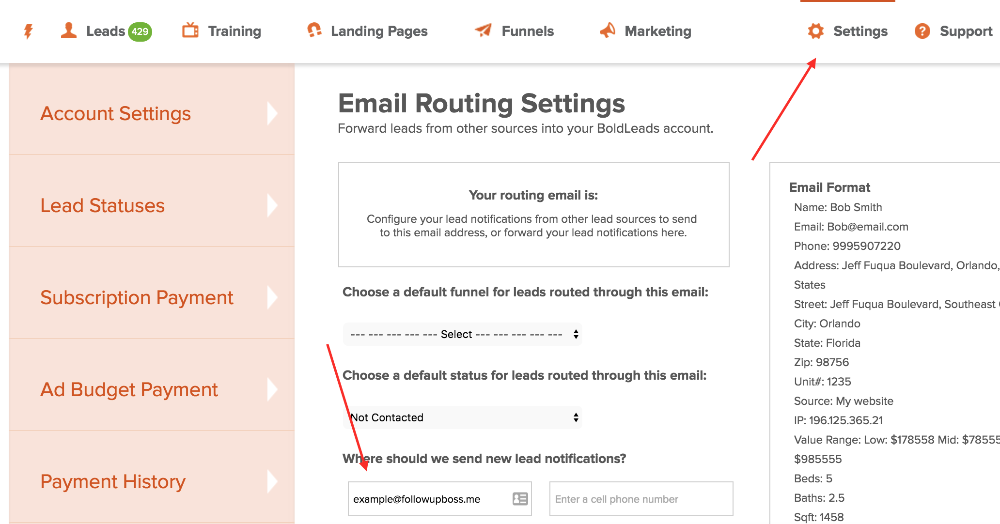 4. Click "Save."
You can send a test lead through on your website with a new unique name and email address to check if it's properly flowing into FUB.
BoldLeads Landing Page Setup
If you have landing pages with BoldLeads, make sure to add your connected Inbox Lead Processing email or your @followupboss.me email to each of your landing pages:
1. Login to BoldLeads.
2. Click "Landing Pages" at the top.
3. Click the "Edit" icon next to the landing page of your choice.
4. Add your lead processing enabled email or Follow Up Boss lead routing email address to the field below: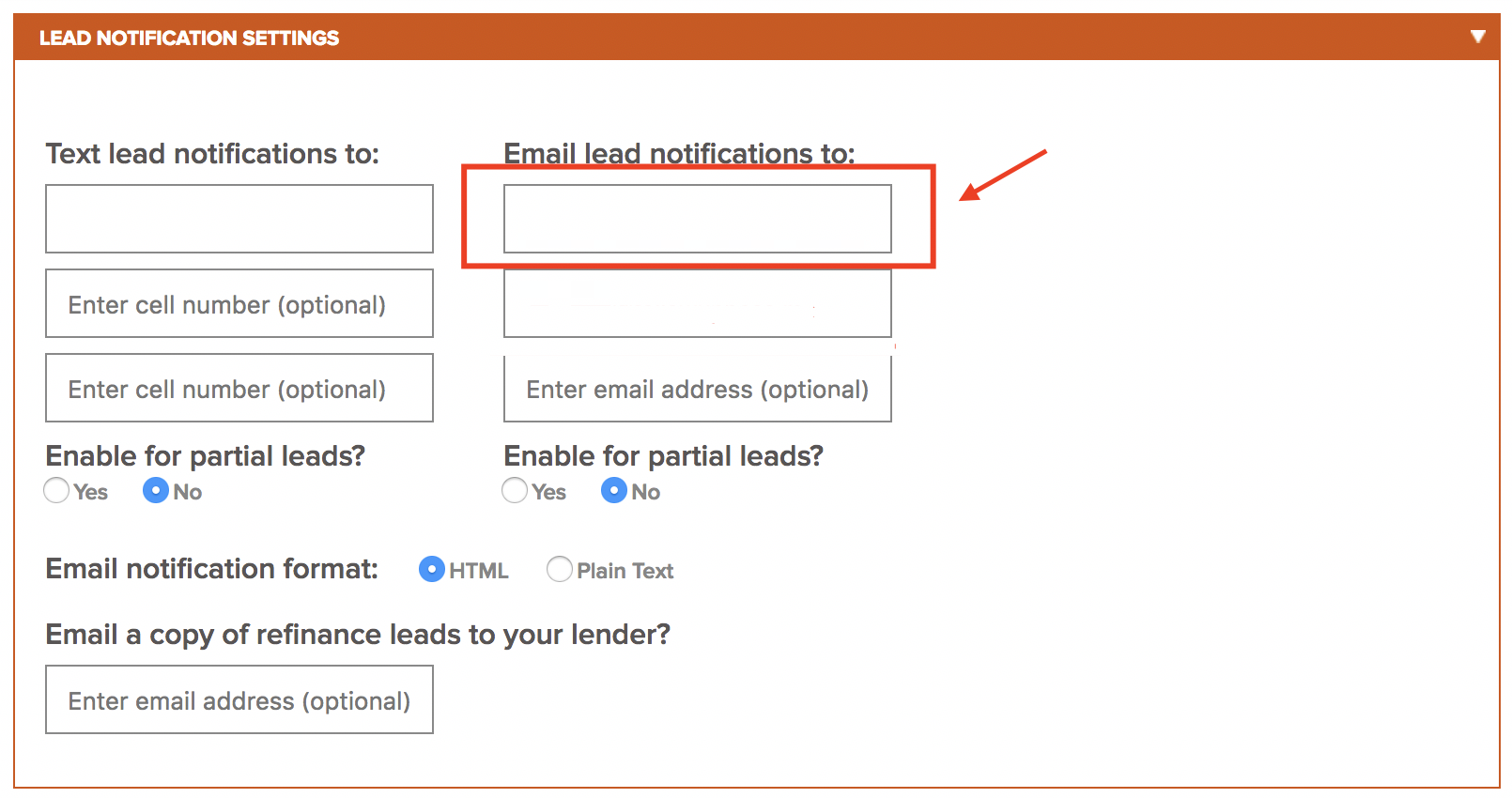 5. Click "Update Landing Page" at the bottom of the screen.
Troubleshooting
If leads aren't being marked as Seller from BoldLeads check under Landing Pages > Edit > Lead Notifications that the HTML option is selected instead of the Plain Text option. HTML should be selected for each landing page.