Certain lead sources don't allow changes to the email address that receives new lead notifications without it also changing the agent's public facing or login email address.  Agents/Admins using Gmail/Google email addresses are now able to turn on Inbox Lead Processing; a significantly easier way to pull leads into Follow Up Boss. 
Enabling Inbox Lead Processing allows Follow Up Boss to create leads by detecting the lead notification emails that are sent to a Gmail or Google email (traditionally you would need to send leads to your @followupboss.me  lead processing email).
Instructions
To enable Inbox Lead Processing complete the following steps:
Log into the agent or admin's account that you'd like to have enabled for Inbox Lead Processing
Navigate to Admin > API
Click Turn On next to Inbox Lead Processing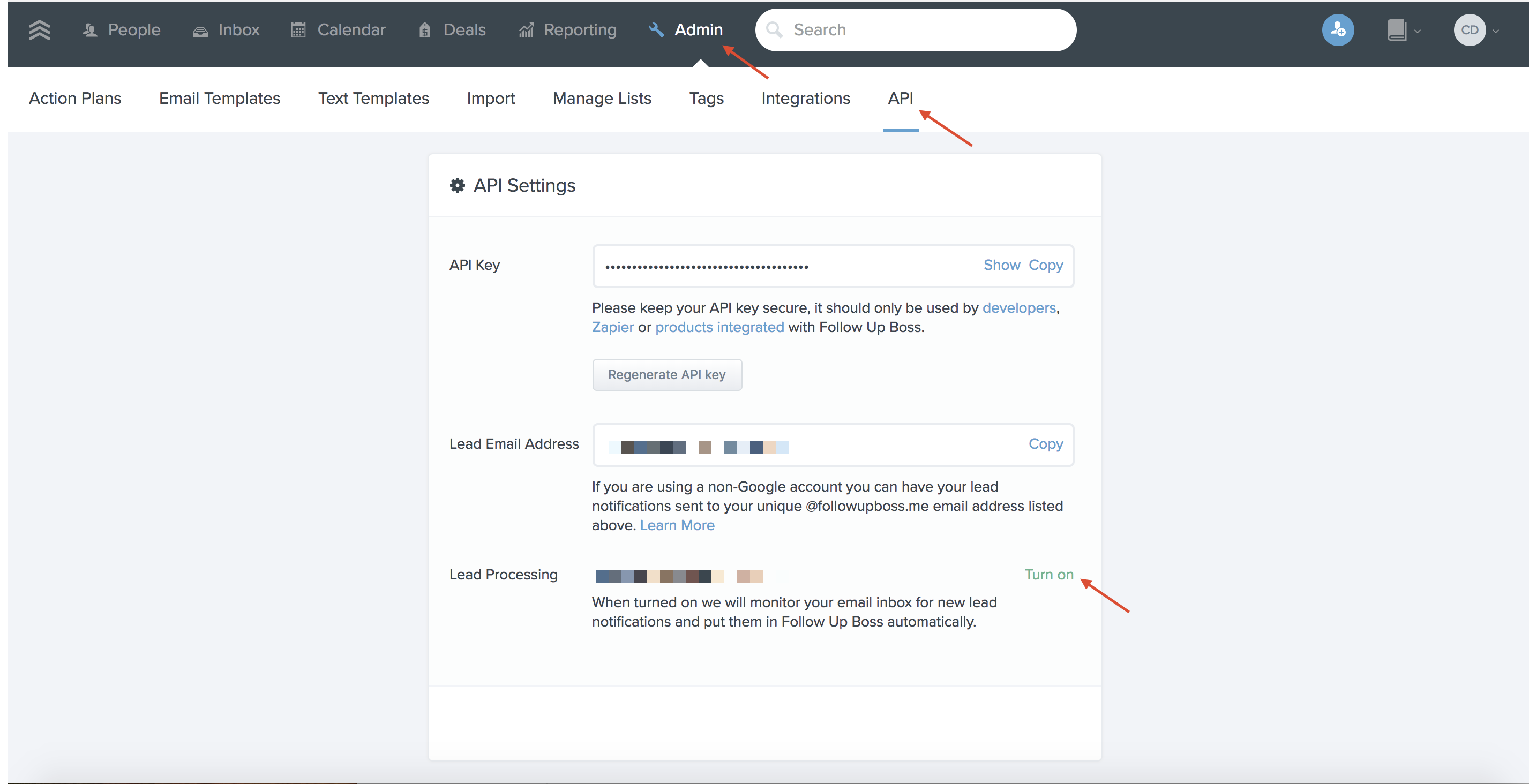 Turning on Inbox Lead Processing will pull in leads from all detectable lead sources into Follow Up Boss automatically.  To pull in leads from specific sources the  lead processing email should be used on a per lead source basis.