Goal
Connect your IDX Broker website to Follow Up Boss for centralized lead management, rapid follow-up, and meaningful engagement that leads to more closings.
Popular Ways to Use the Integration
Rapidly Dial Through Your Lists to Get More Leads on the Phone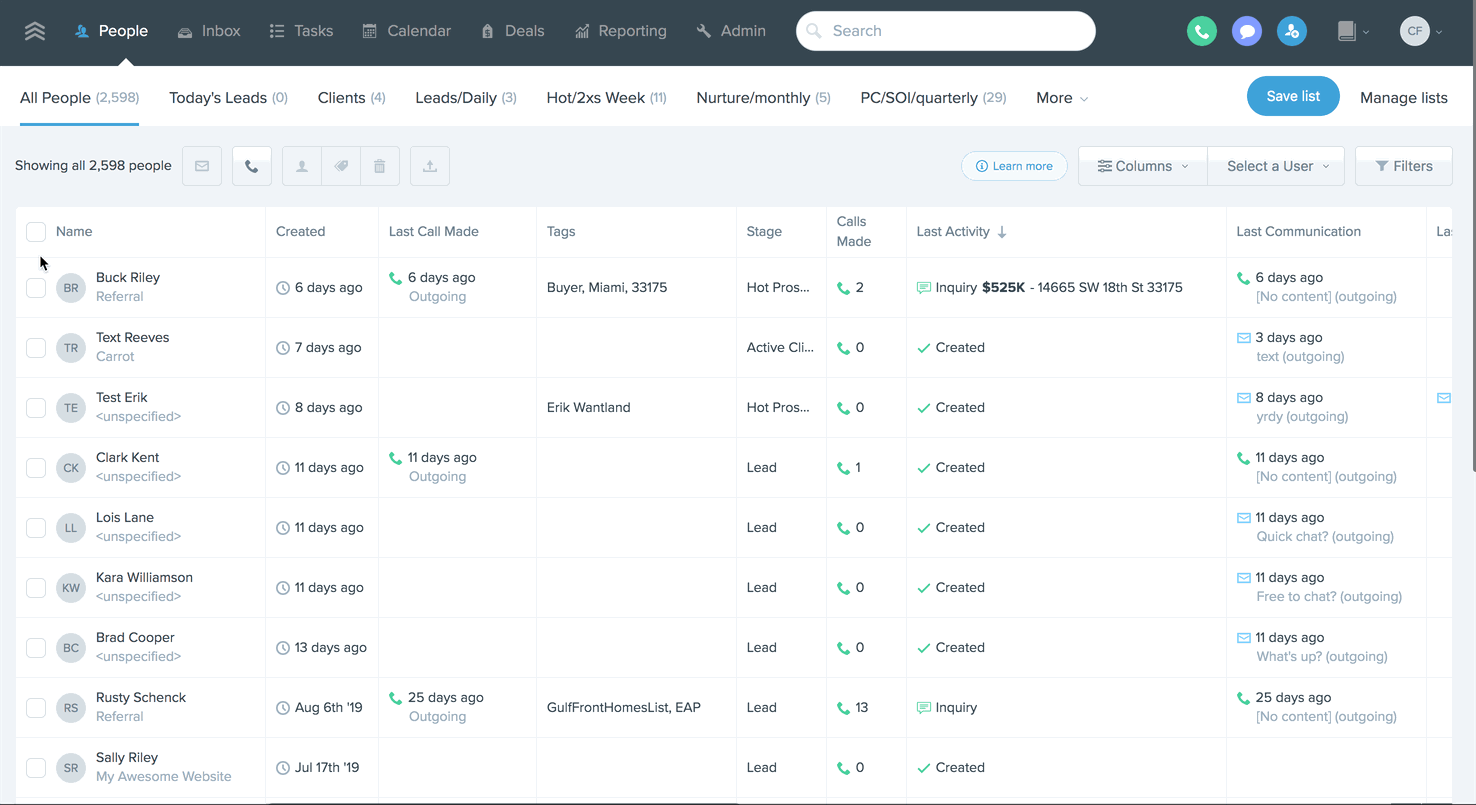 Deals are made on the phone. Automatically dial your hottest leads or today's tasks using Call Lists.
Get Valuable Insight Into What Your Leads Want Most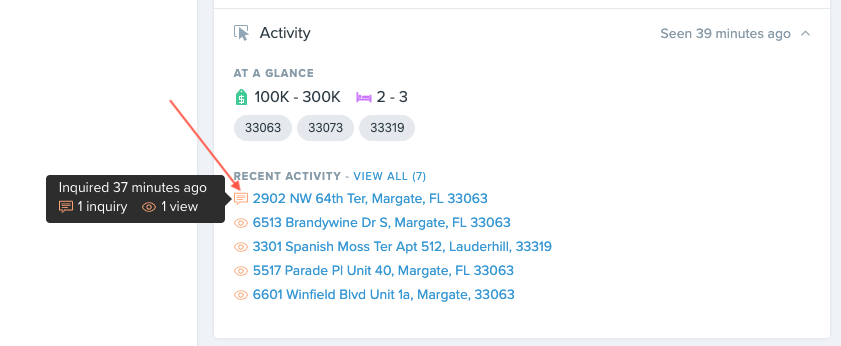 Level up your website's connection to Follow Up Boss by installing our Website Tracking Widget. Connect with leads when they're live on your site, see property saves and views directly in Follow Up Boss, and more.
Use website activity to strike while the iron is hot, have more meaningful conversations and convert leads to sales.
Connect Your Leads to Live Agents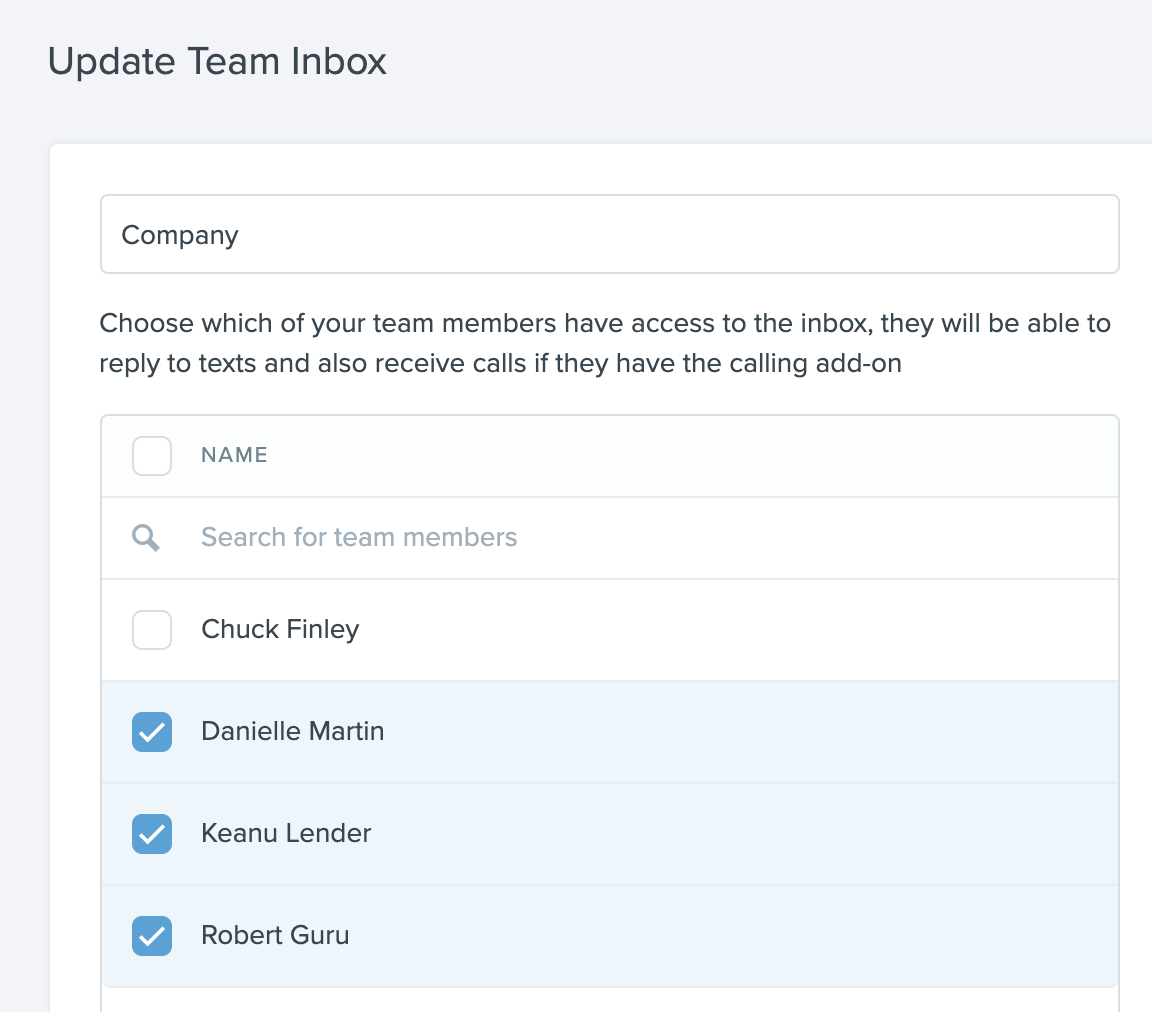 Use Team Inbox to route leads to your best agents to facilitate in-the-moment connections that promote more conversions.
How IDX Broker Connects to Follow Up Boss
Available integration types:
API

(Best full integration)

Email Parsing

(Gathers data found in emails only)

Zapier

(Third-party)

✓
✓
Email Parsing (Recommended): Sends name, email, and phone to Follow Up Boss when a new lead registers.
Zapier (Alternative): IDX Broker provides a help guide here on how to use Zapier to connect IDX Broker and third-party CRMs like Follow Up Boss.
Level Up Your Connection: Install our Website Tracking Widget to gather more information from your website such as saved properties, viewed pages, and more.
Setup
Office 365, GSuite, and Gmail Users:
Leads will flow into Follow Up Boss automatically. Ensure you have enabled Inbox Lead Processing.
Alternative Setup:
1. Log into Follow Up Boss.
2. Copy your lead routing email address (Lead Email Address) from your Admin>API page.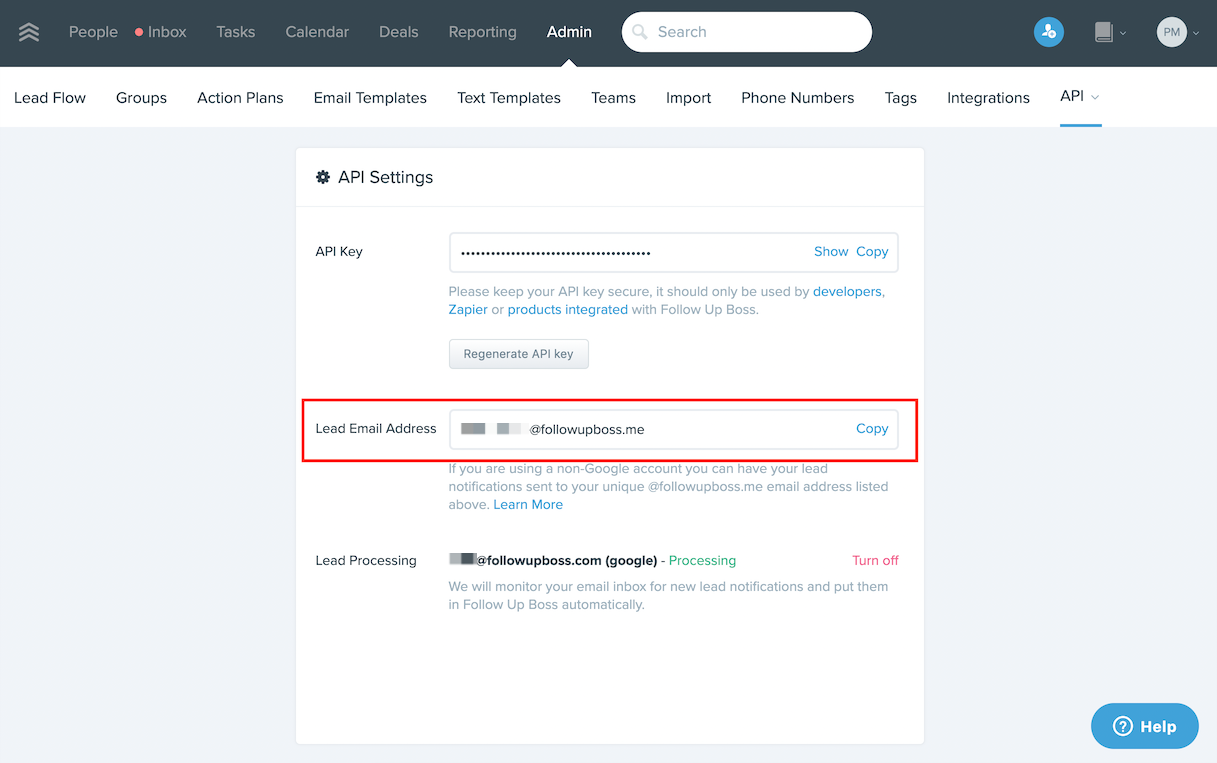 3. Route or forward your "new lead" email alerts from IDX Broker to that lead routing email address, and the new leads will be created in Follow Up Boss automatically.
Note: You can set your IDX Broker alternate email to your Follow Up Boss lead routing email address to automate this process. (See below.)
To Set an Alternate Email in IDX Broker:
1. Log in to IDX Broker.
2. In IDX Broker, click Preferences > Global Preferences > Email Settings.

3. Under Recipient, input your connected Google or Office 365 email (if you have inbox lead processing active) or your Follow Up Boss lead routing email address in the "Contact CC/BCC Address" field.

Note: IDX Broker also provides a help guide on how to set an alternate email here.
FAQ
How do I make the assigned agent in IDX Broker match the assigned agent in Follow Up Boss for new leads?
About IDX Broker
IDXBroker.com displays IDX listings on real estate websites with Internet Data Exchange (IDX) feeds.