Each Follow Up Boss user has a unique Follow Up Boss Lead Email Address. When a lead notification is sent to this address from one of our supported providers, the email will be parsed, and the lead will automatically be added to Follow Up Boss.
Accessing Lead Routing Emails
To access your Lead Email Address, go to Admin > API. Each user has a Lead Email Address ending in @followupboss.me.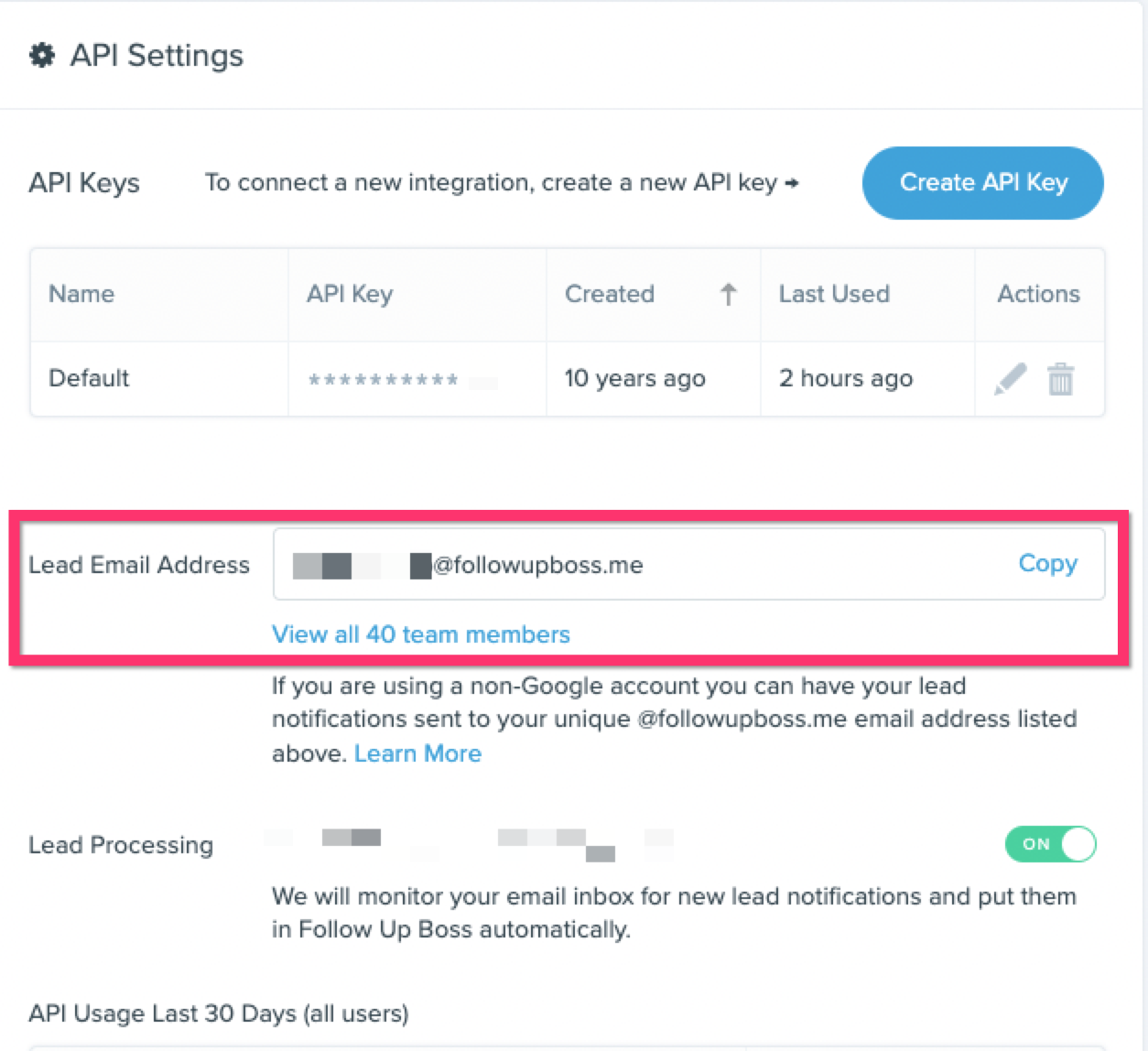 Additional Information
Account owners can view all team members' lead routing email addresses on this page.
When agents direct lead notification emails to their personal lead routing email address, the lead is automatically assigned to them.