The Group feature allows you to combine multiple agents into a user defined group for lead flow. This is what you would use if you wanted to distribute your leads in a Round Robin format or via First to Claim.
How to set up a group
1. Go to Admin > Groups

2. Select Add Group

3. Customize the group.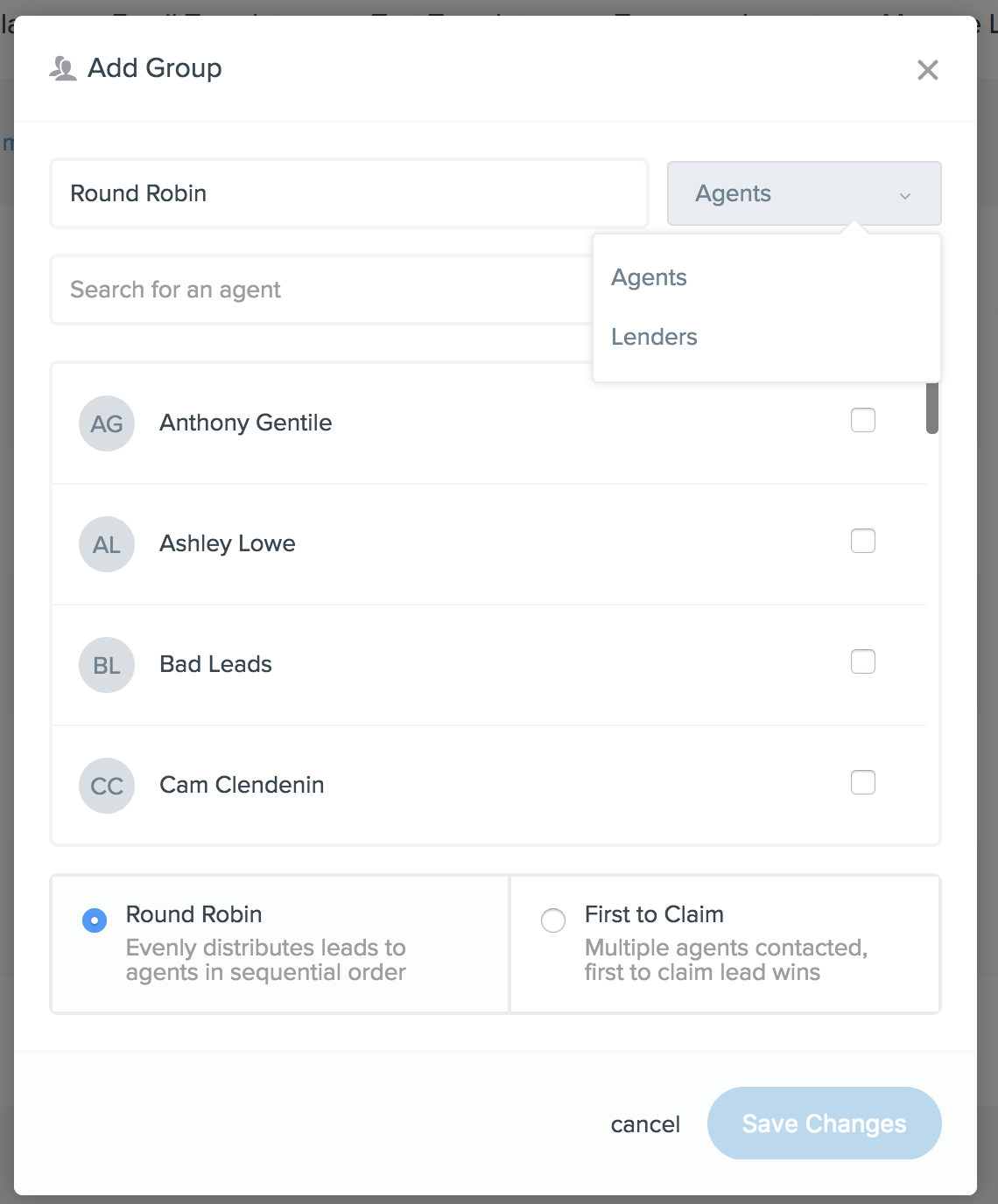 How to assign leads to your new leads, automatically
1. Go to Admin > Lead Flow
2. Find the source you would like to edit and click on the agent area.

3. Select your Group from the list instead of a specific agent.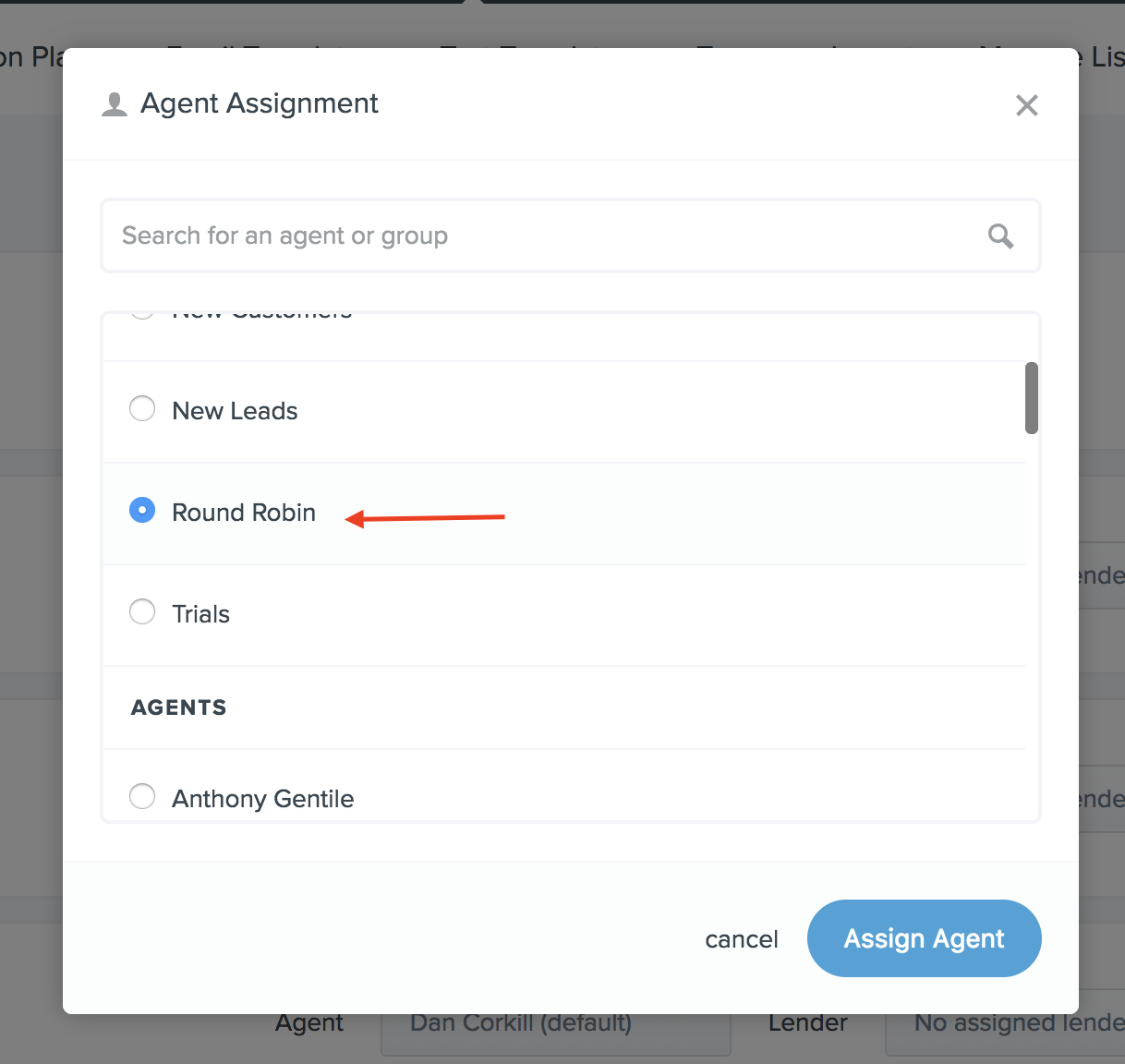 Now your Group is assigned to that lead source:

Additional Information
Leads cannot be assigned to Round Robin or First To Claim Groups via Mass Actions.
If you hover over the initial icons on group page, this lets you quickly see what agents are apart of that group.
If you hover to the right of the last name in the group, you will see a + icon appear that will allow you to edit the group easily.
Initials in green indicate the next person in the group who will receive a lead.