You can use text templates in Follow Up Boss which will also track your response rate.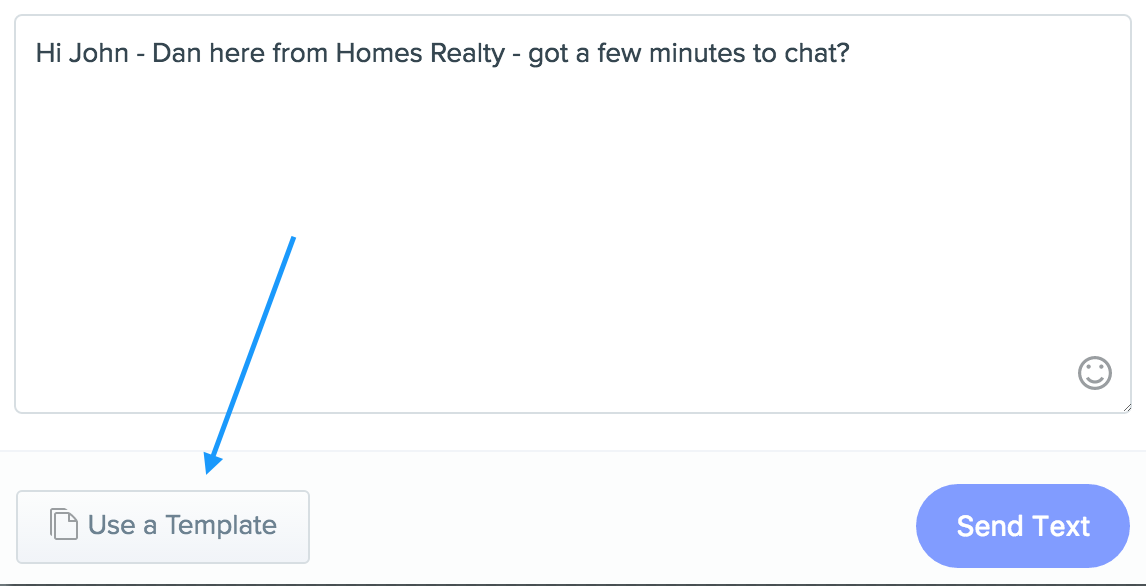 Using a template
Click the Use a Template button and a pop up will appear where you will choose which one you want to send, for quick reference you can also see the previous reply rate.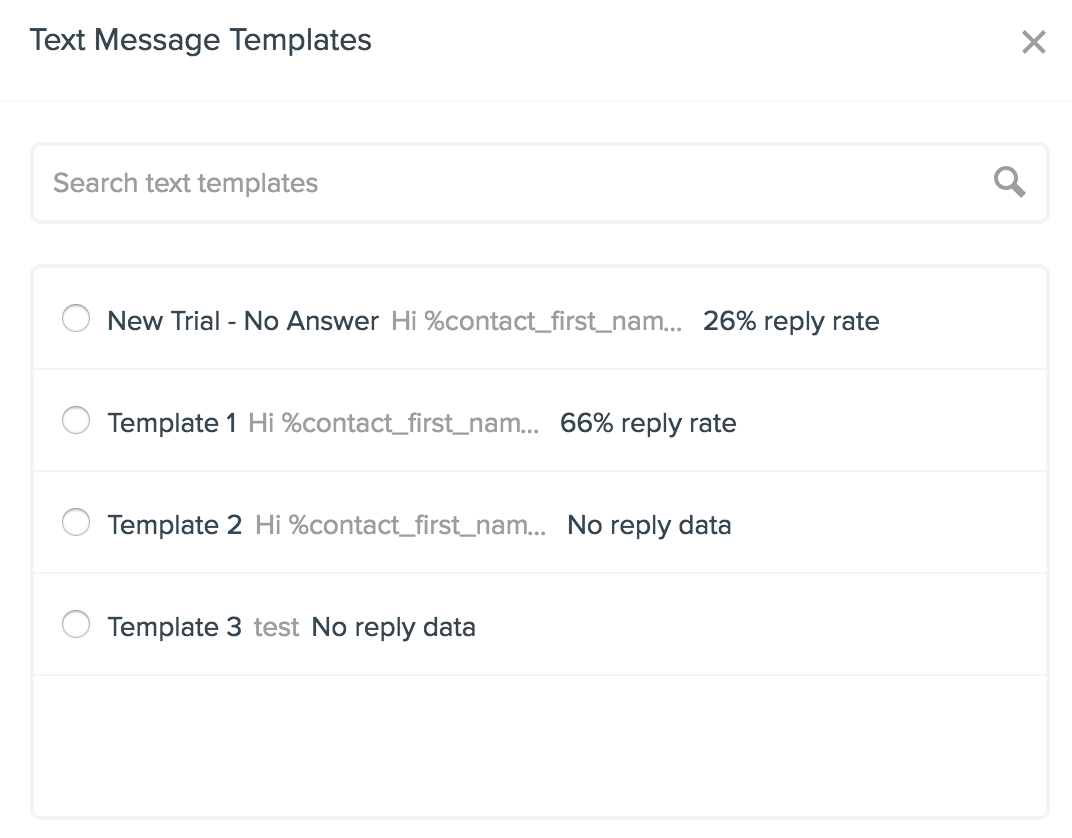 Setting up a template
To create a new template or edit and existing one go to admin > text templates and click the Add Text Template on the right hand side.