Text templates are used when text messages to contacts have the same or similar content. Creating a text template for this purpose will save a lot of time, instead of having to type out the text each and every time. Text templates can also be used in action plans to send an initial auto-response.
Creating Text Templates
To create a new template or edit an existing one go to Admin > Text Templates and click the + Text Template in the upper right-hand corner.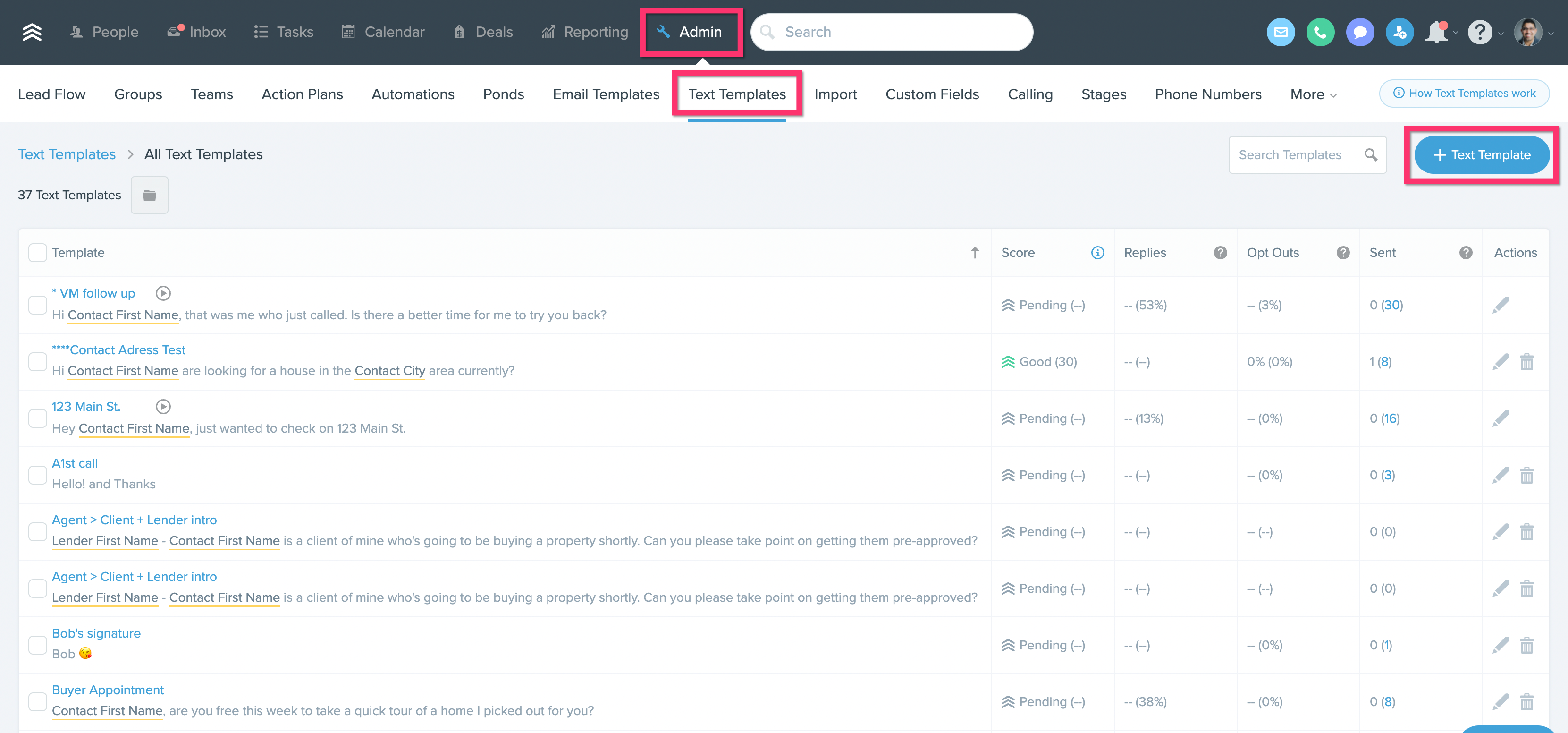 Using a Text Template
To send a text template, simply click on Templates in the lower left of the text window and search for the desired template.

Text Template Performance Scores
When text templates are used in Follow Up Boss, the response rate for each template is tracked and reported with Text Template Performance Scores.