About This Integration
The Better Voicemail integration allows you to receive voicemail notifications into Follow Up Boss.
If the call is from a new lead we will create a new client record. If it's an existing lead we will send an email notification.
Detailed overview of how Better Voice works.
Explore Team Inbox with Follow Up Boss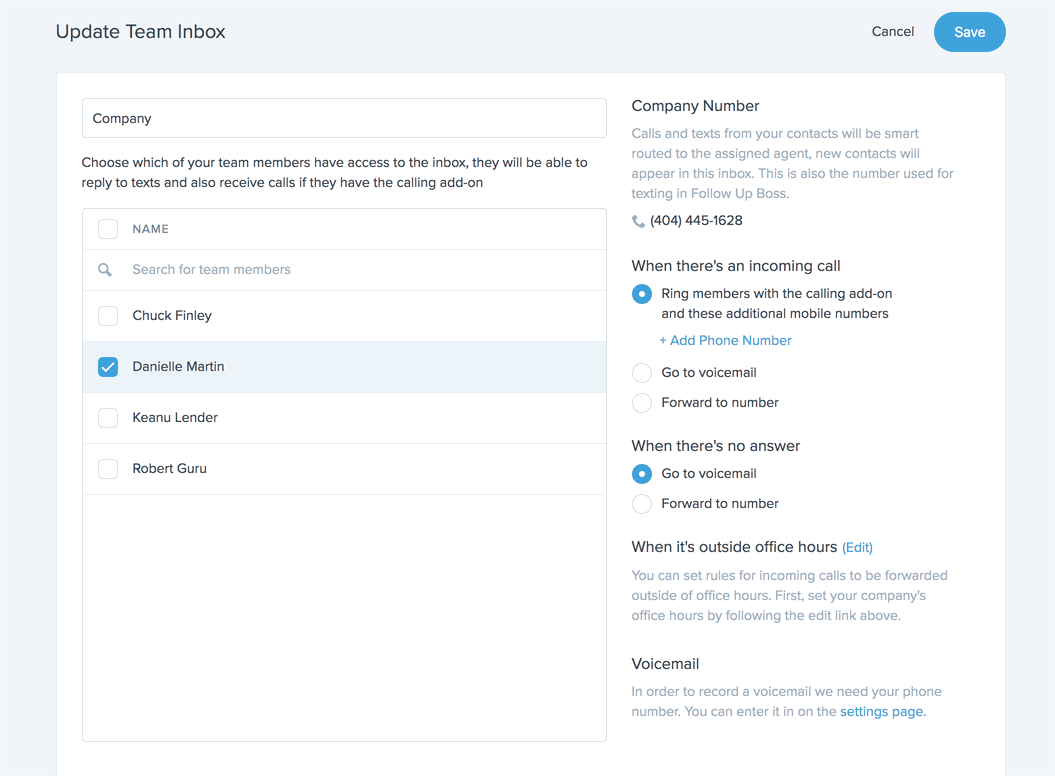 Ready to centralize your calling systems? Team Inbox with Follow Up Boss gives you the ability to:
Capture incoming calls from your website, online advertisements, signs, and more.
Create specific numbers for tracked marketing at no additional cost.
Route leads to your best agents, ISAs, call centers, and more.
The FUB Team Inbox works without any third-party integrations needed.
How Better Voicemail Connects to Follow Up Boss
Available integration types:
API

(Best full integration)

Email Parsing

(Gathers data found in emails only)

Zapier

(Third party)

✓

Email Parsing (Recommended): Our system best integrates with Better Voicemail using email parsing, so we can treat incoming leads as phone calls and pause generic instant text messages accordingly.
Recommended Setup
1. Go to the Admin>API page in Follow Up Boss and copy your Follow Up Boss lead routing email address.
2. Go to https://app.bettervoice.com/login

3. Login to your Better Voicemail account and click Find Me on the left hand menu.

4. Go to the Notification Settings and paste your Follow Up Boss lead routing email address (from step 1 above).


5. Click Save.
Resources