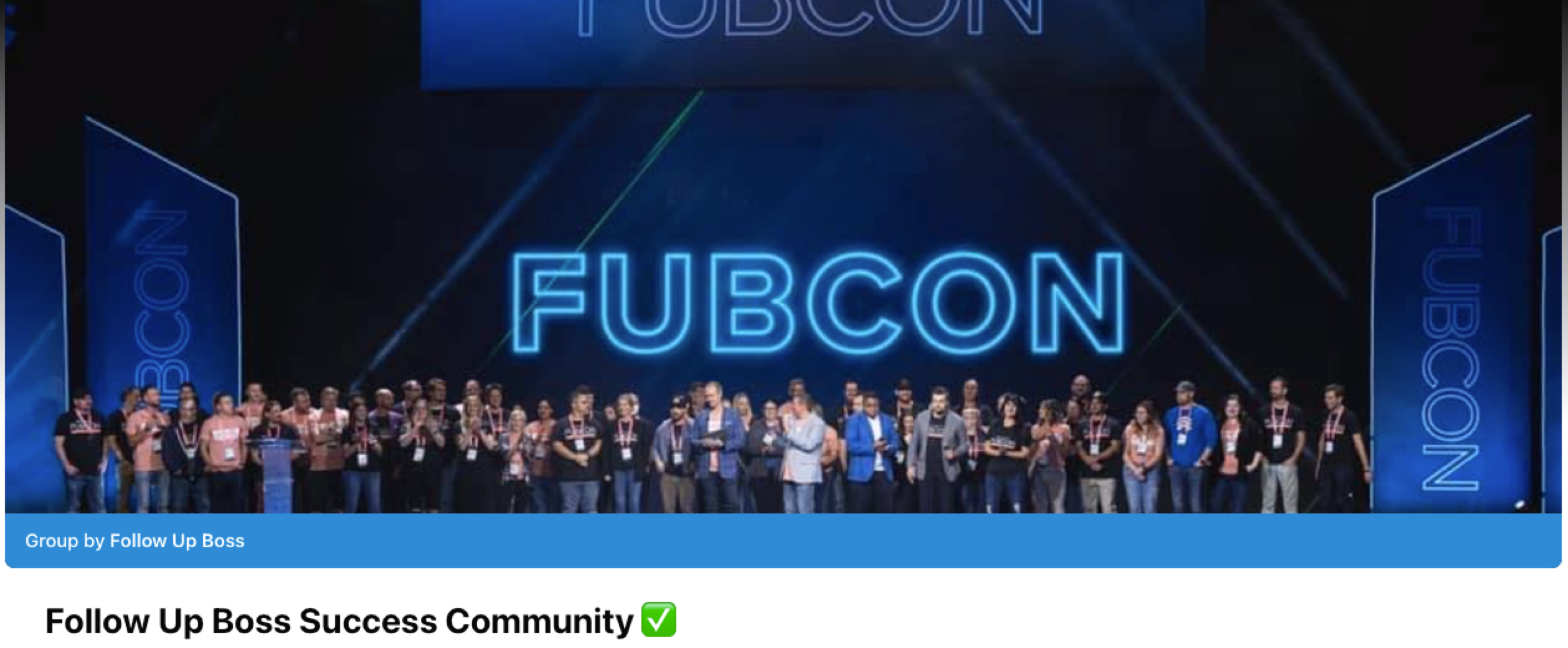 The Follow Up Boss Success Community is a private yet highly engaged, CMX award-nominated community that includes all skill levels of FUB users. Inside our community, you'll get sneak peeks into new releases while learning & sharing best practice strategies as you continue to build up your own referral network. Additional perks include; exclusive webinars & trainings, peer-led mastermind groups & lots of FREE collaborative shares from our integration partners and contributing coaches worldwide. We can't wait to have you join us!
How to Join
1. Log in to Facebook
2. Search for Follow Up Boss Success Community
3. Click Join Group

4. Answer the 3 Questions (this is required to join)
5. Submit
You will then be notified that Your Membership is Pending. This means that your request has been sent to our team and there is no further action needed.

FAQs
Why was my request to join the Follow Up Boss Success Community denied?
There are a few questions that should show up when you ask to join our Follow Up Boss Success Community on Facebook. If those questions are skipped or left blank, Facebook automatically declines the request to join the group (this is the most common reason for being declined).
The other thing that can happen is that we couldn't find your account, so be sure to put the same email you use to log in to Follow Up Boss so we can find your account.
Submit a new request HERE.