New to Follow Up Boss?
Join our Follow Up Boss 20-minute bootcamp or watch a past session - you can check those here.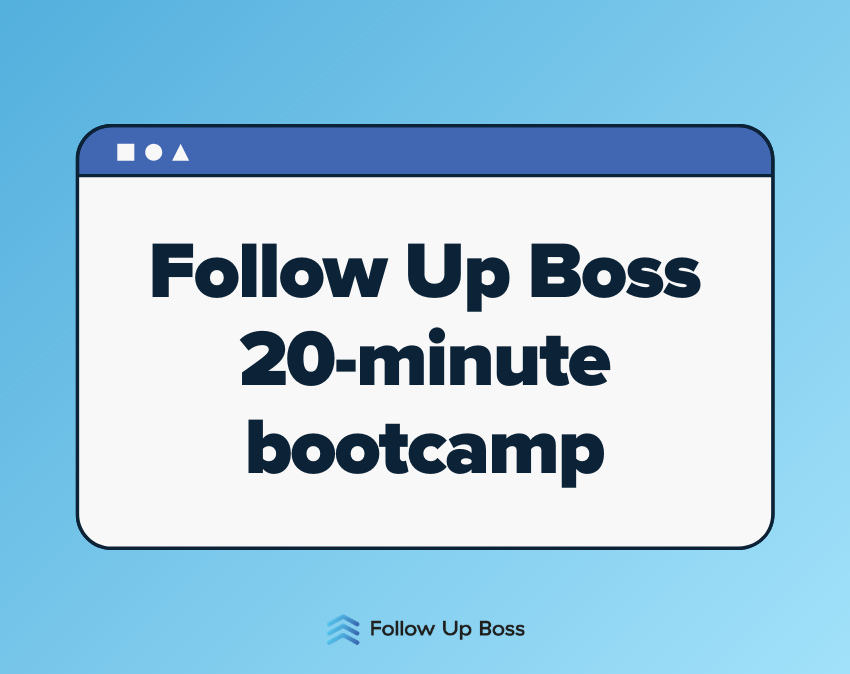 This webinar covers:
basics of staying organized in Follow Up Boss
best practices for tracking lead follow-ups
best daily workflow
tons of tips and tricks for getting off to a great start!
Leveling Up
Want to use smart lists like we did in the webinar? Copy them from the Best Practices list like this: Best Practice Smart Lists. Bonus 📹 : The Best Ways to Prioritize Your Leads and Follow Up In Seconds
Use Mass Actions to get organized in a snap. Bonus video: Organize Your Database like the Best in the Business
Still have questions? Contact us.