Recurring tasks can be used to create a working to-do list for leads. Many users like to create recurring tasks for deal stages so that nothing is missed! To create recurring tasks, you will need to create an action plan filled with tasks.  
Creating Recurring Tasks with Action Plans 
1. Go to Admin > Action Plans 
2. Add Action Plan in the upper right-hand corner 

3. Name the Action Plan

Note: Make sure to deselect "automatically pause this action plan when the lead responds."
4. Fill out the action plan step:
Run: Set action plan step to run X amount of days after the previous step
Action: Create Task 
Task Name: Title the task with the specific action needed
Task Type: Choose any of the options (follow up, call, email, text, showing, closing, open house, thank you)
Assign To: Select who the task will be assigned to

5. Select Add Step in the lower left-hand corner and repeat step 4 as many times as desired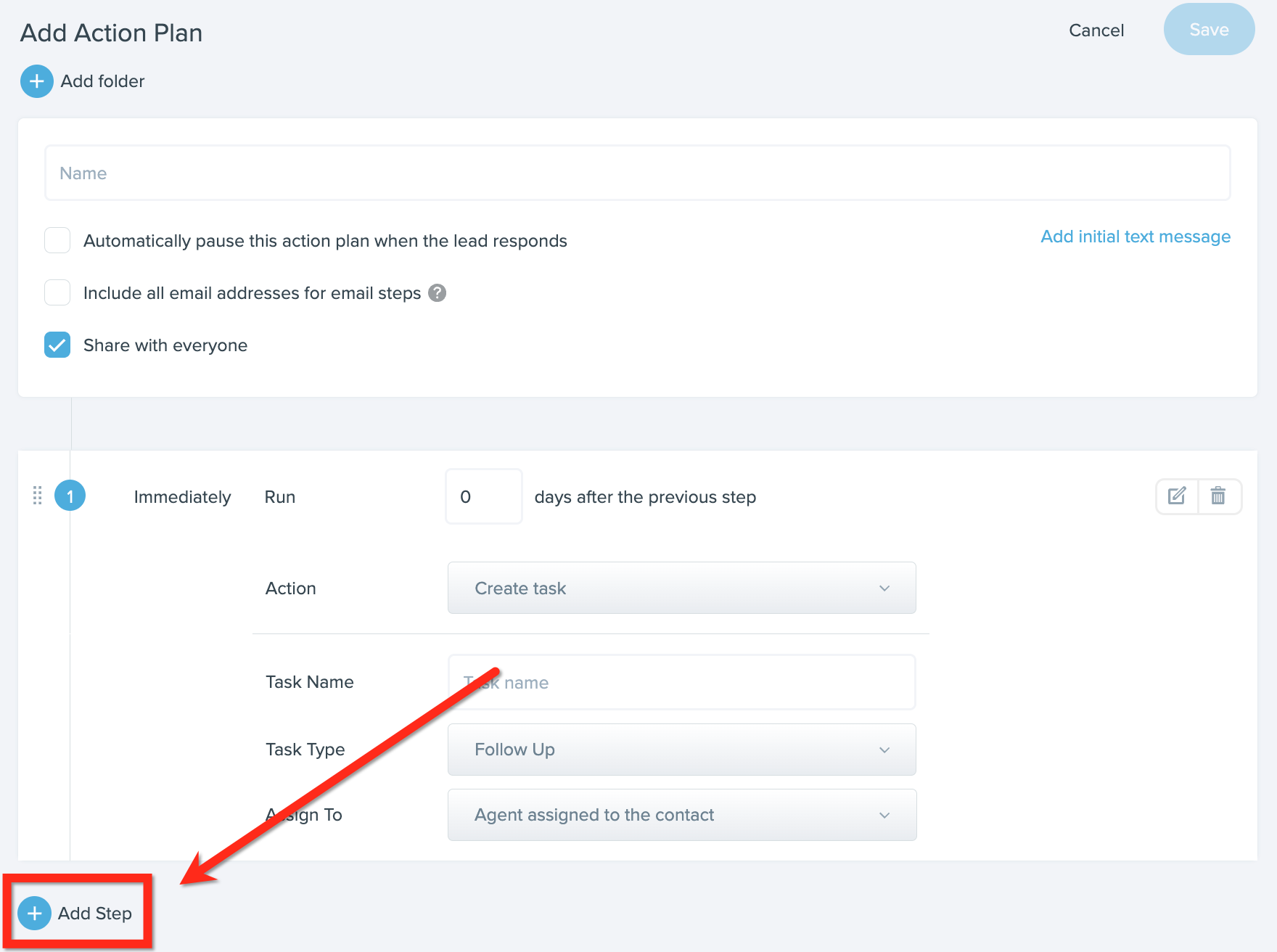 6. Once all steps are created, click Save in the upper right-hand corner
7. Apply the action plan to leads as desired 
FAQs
Will tasks appear on the lead profile in the same order as the action plan?
Yes! Action plan tasks will appear on the lead profile in the order they are applied or listed in the action plan. 
When will tasks set by an action appear on the lead profile and tasks tab?
Tasks will appear around 4am on the day they are due.