Teams within Teams filtering is available to accounts on our Platform plan.
---
About the Team Calendar View
Team Calendar filtering gives Team Leaders & ISAs the ability to:
View the current workload of all team members.
Understand agent availability for lead assignments, appointments, etc.
Create and edit calendar appointments for their team members.
Viewing & Management Permissions
Owner & Account Admins: Can view and manage calendars for all teams and users
Team Leaders & ISAs: Can view and manage each of their team member's calendars
Team Members: Can view and edit their individual calendars.
How to Filter to See Team Calendars
You can use the dropdown in the upper-right corner to choose a team calendar view.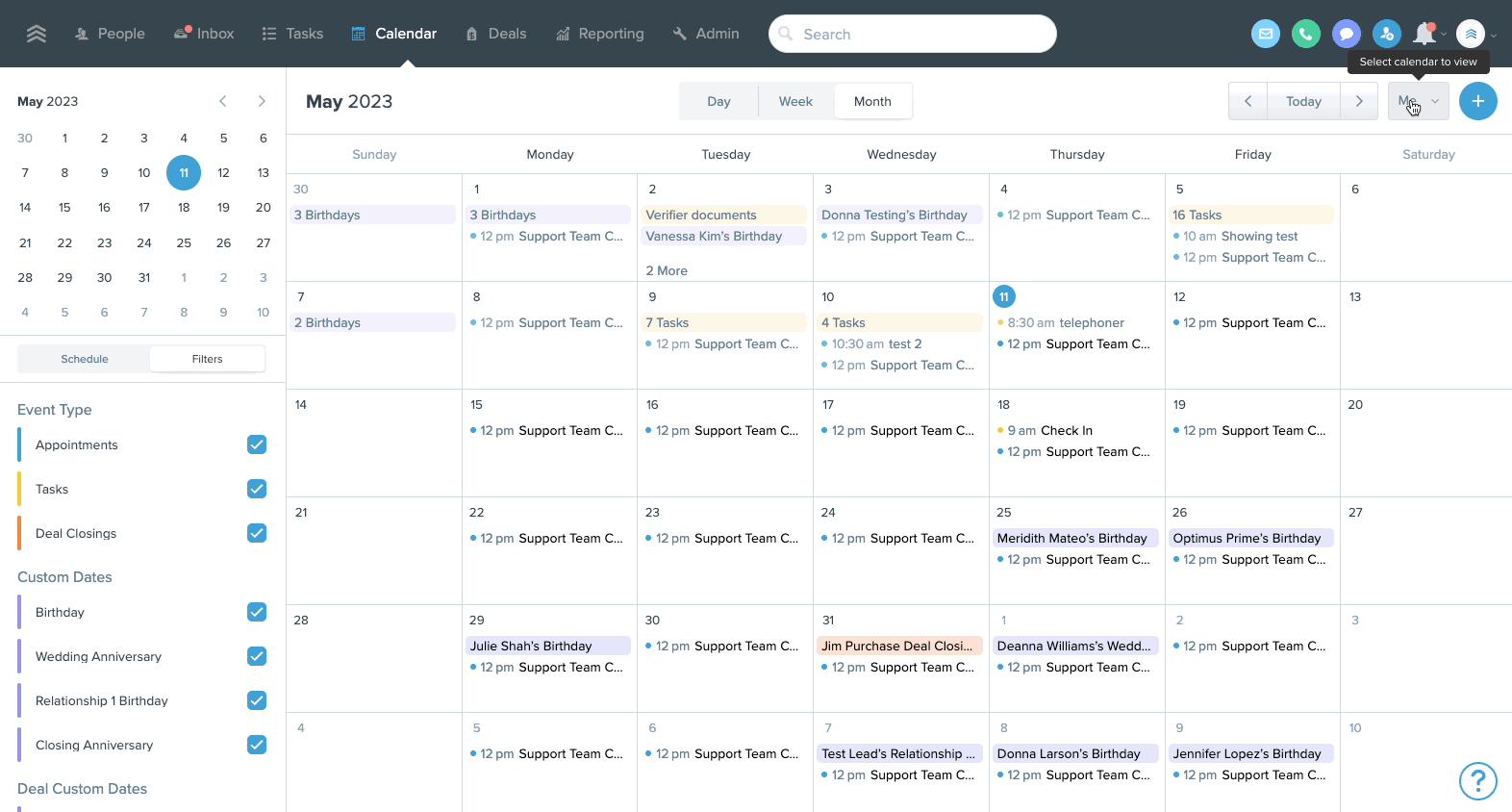 Creating Appointments for Team Members
1. Click the Blue + Symbol in the upper right-hand corner to create a new appointment

2. Add Event Information > Create Appointment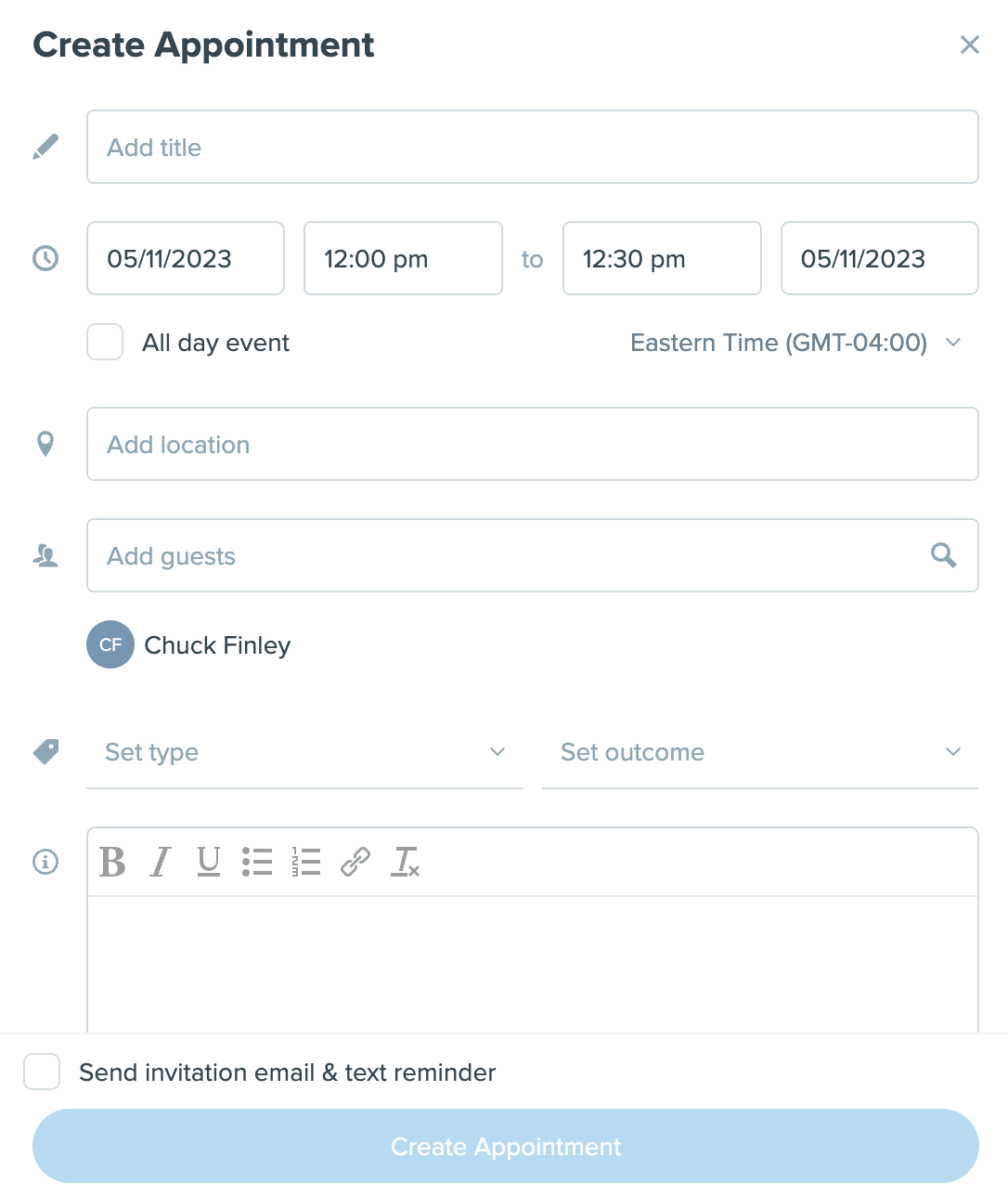 Editing Appointments for Team Members
1. Click the Appointment on the calendar > Edit Appointment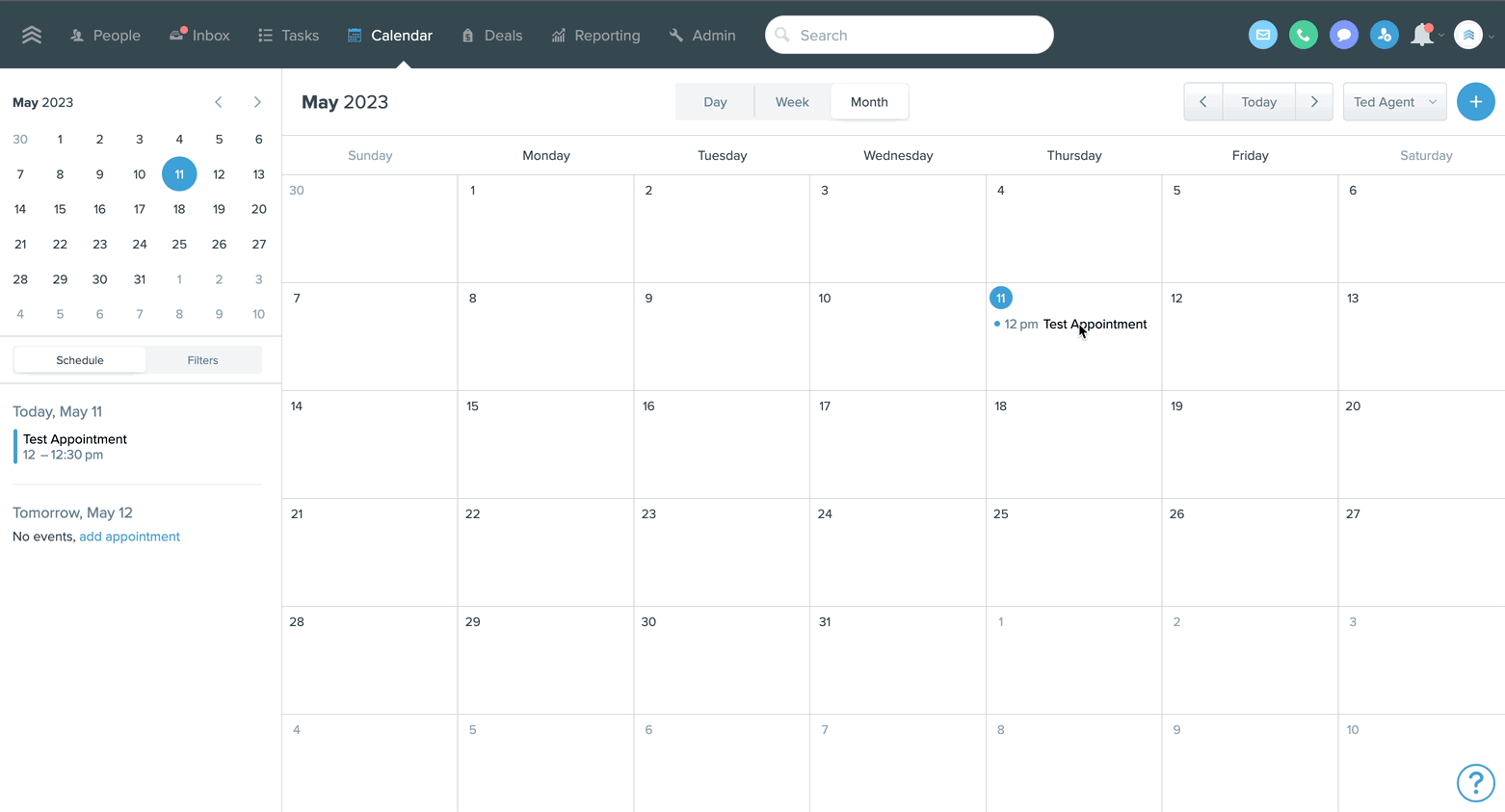 2. Make Changes > Save Appointment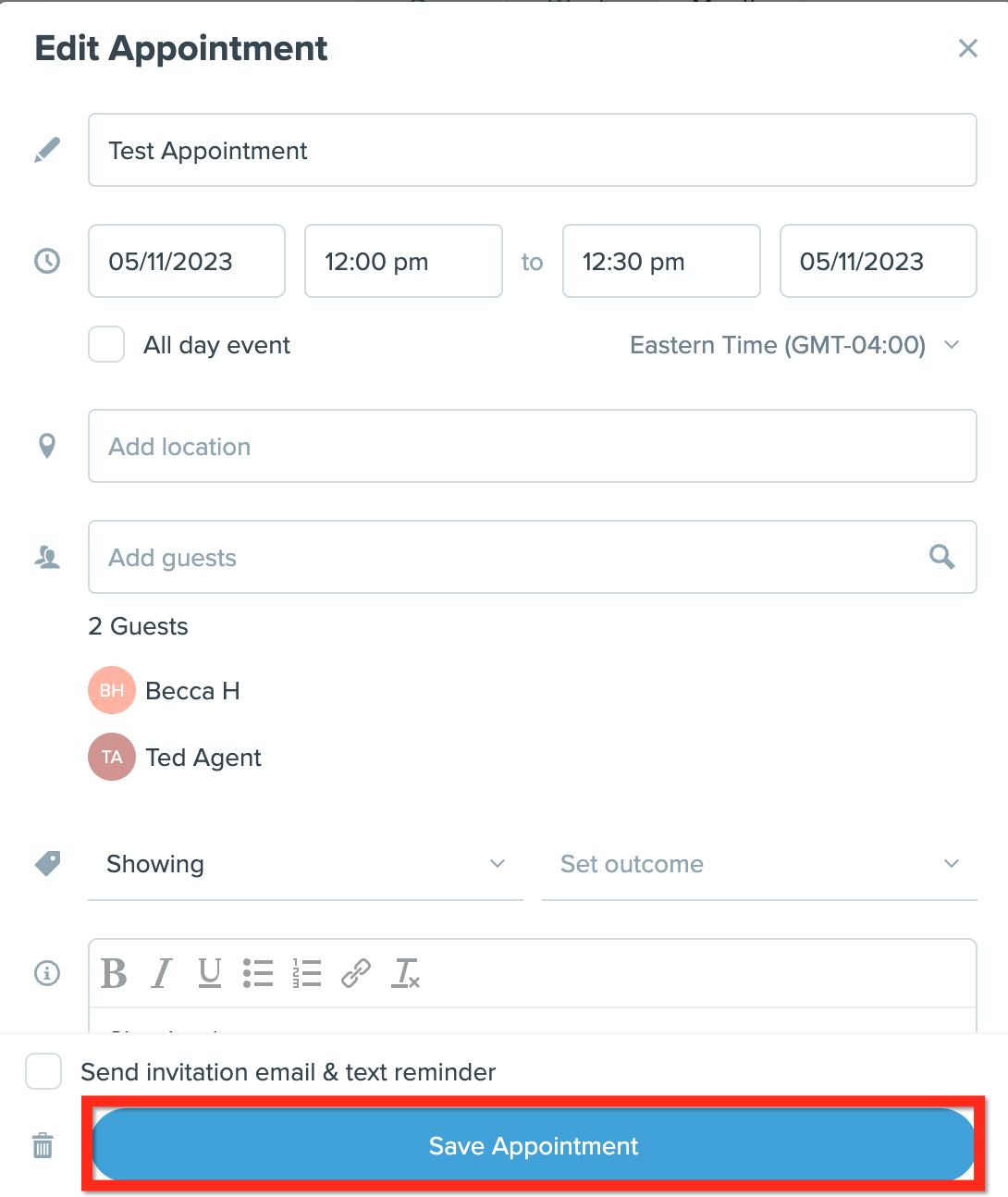 Note: Check Send invitation email & text reminder before saving if you would like this function for the updated appointment.
FAQ