Teams within Teams filtering is available to accounts on our Platform plan.
---
About Team Reporting
Team specific reporting provides insight into the performance of each of the teams you have in Follow Up Boss.
See which agents and teams are performing the best.
Clearly focus on specific teams.
Understand the precise pipeline for each team.
Viewing Permissions
Account Admins: Can view reporting and Deals for all teams.
Team Leaders & ISAs: Can view reporting and Deals for their team only.
Team Members: Can view their individual stats and Deals.
Agent & Lead Source Performance
1. Filter for the team you would like to see using the dropdown in the upper-right corner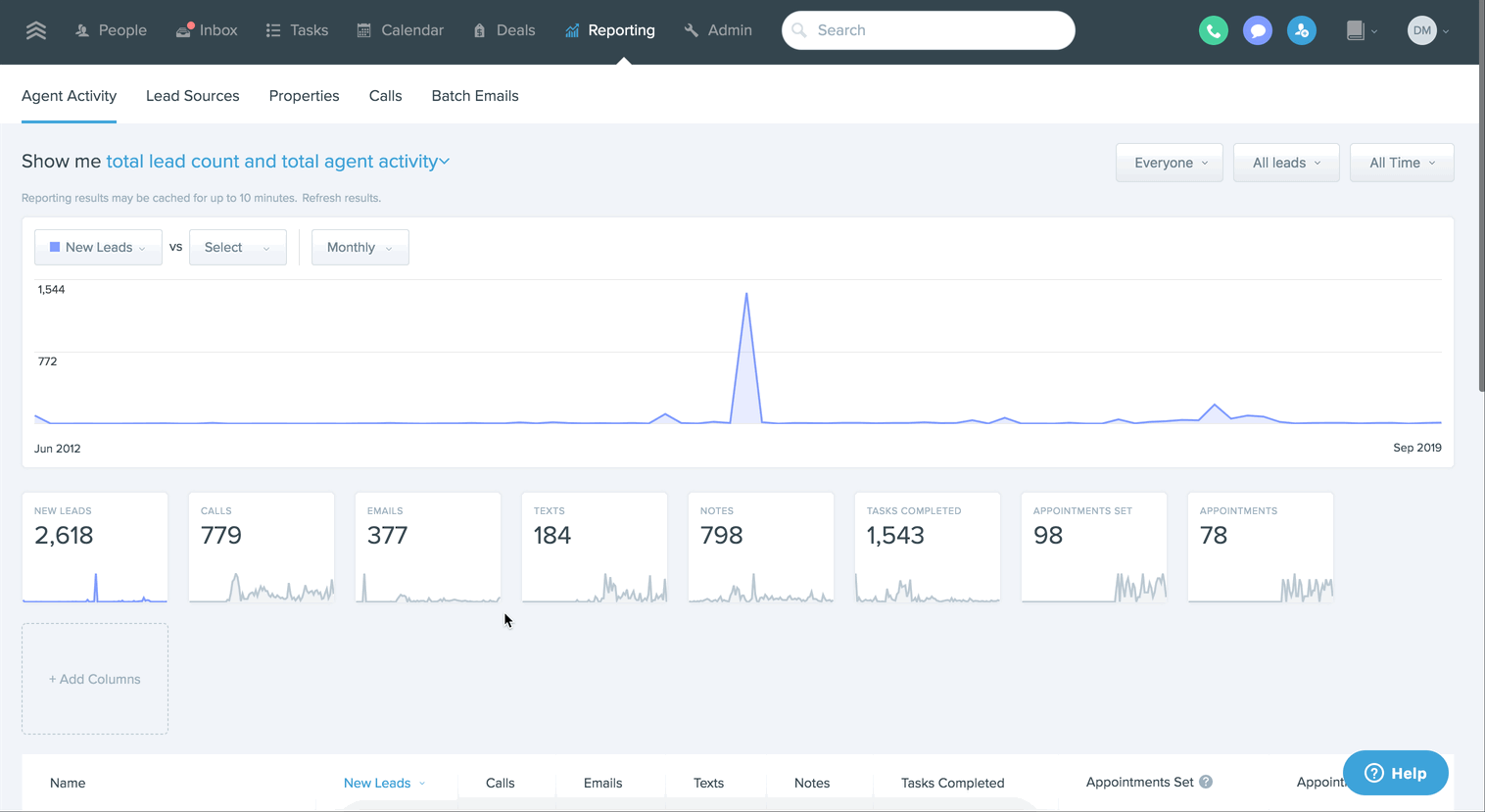 2. Any subsequent reports you pull will reflect your choice of Team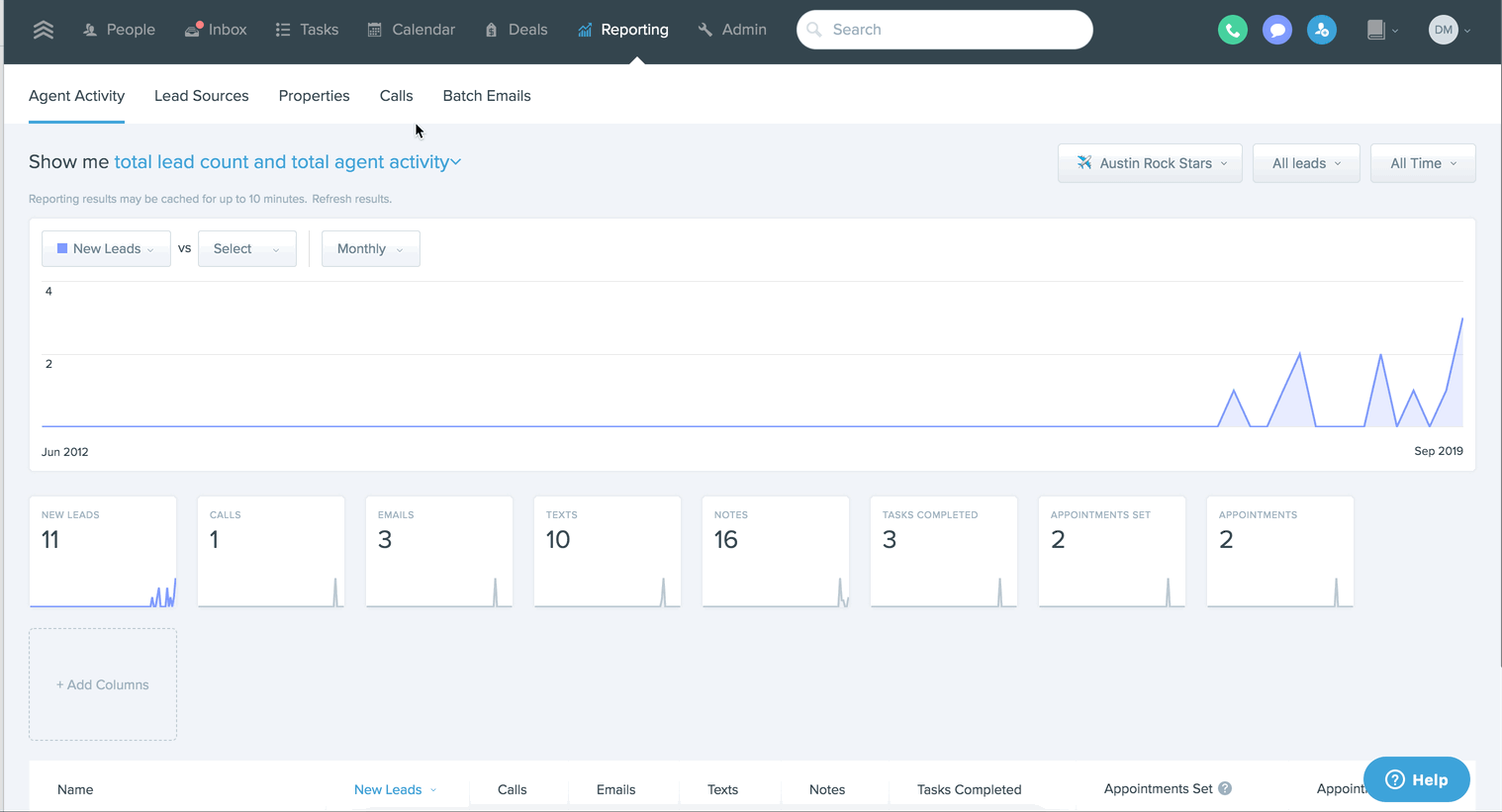 3. Make another selection from the dropdown to change teams or view individual stats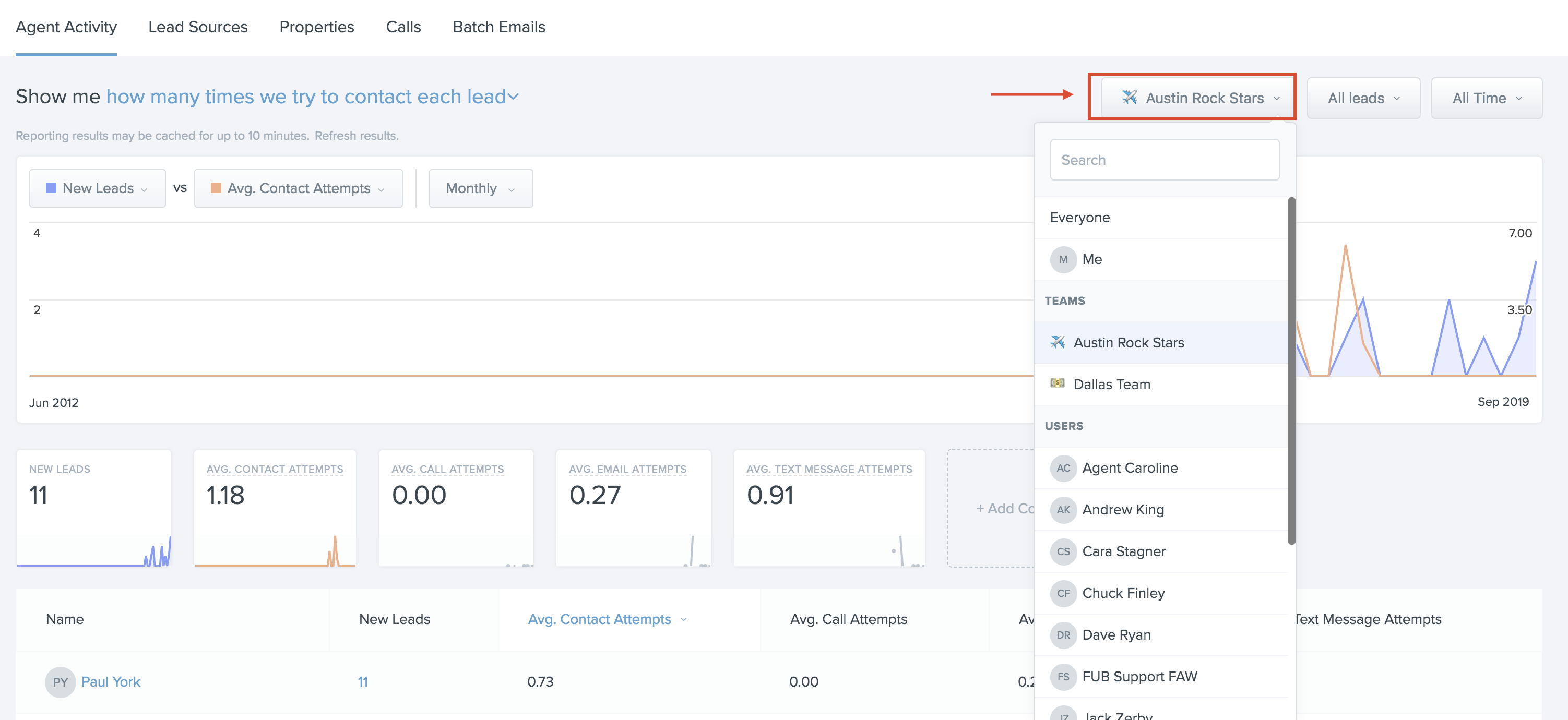 Deal Tracking
1. Filter by team using the dropdown in the upper-right corner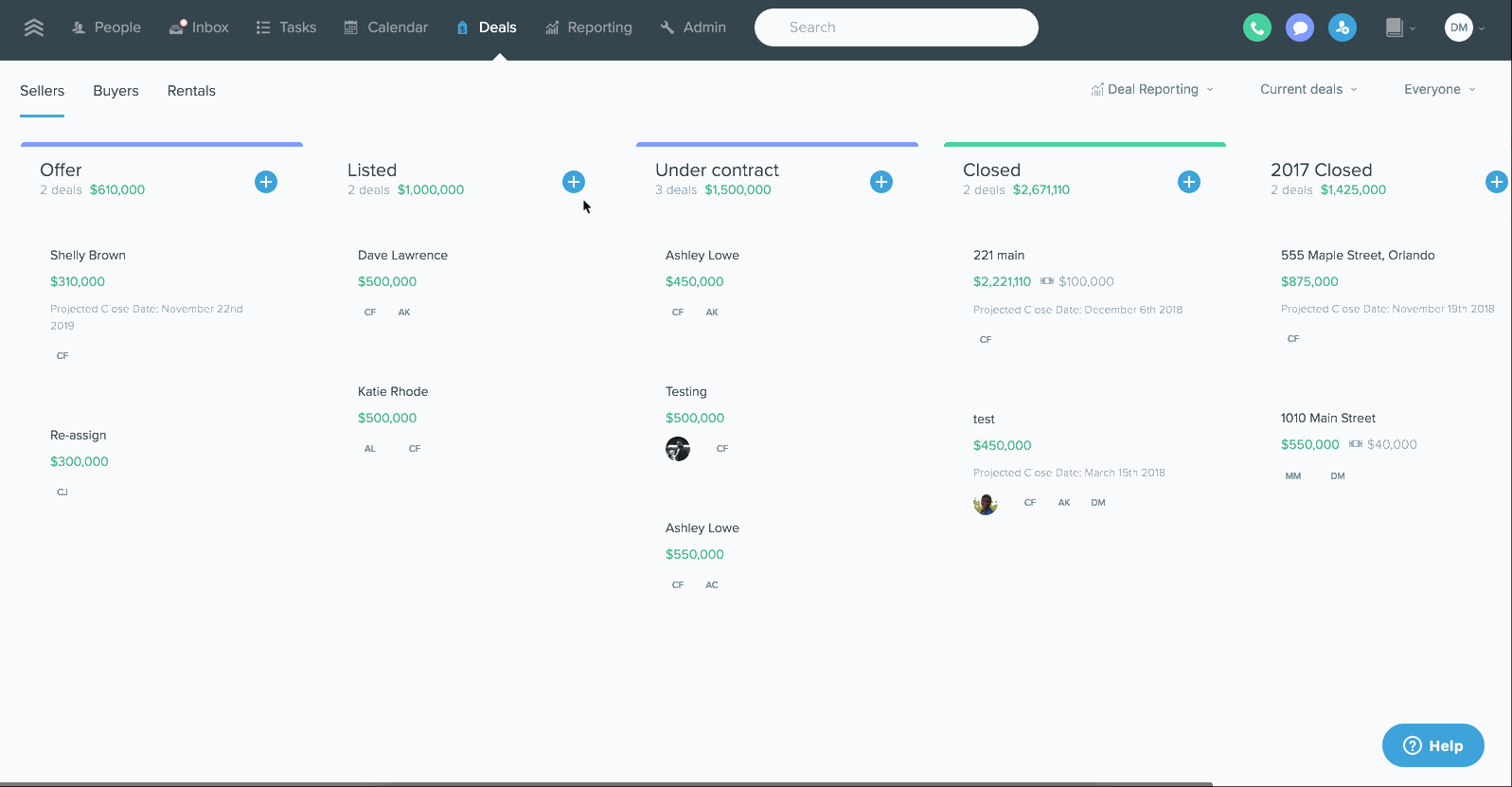 2. All pipelines will now reflect your Team of choice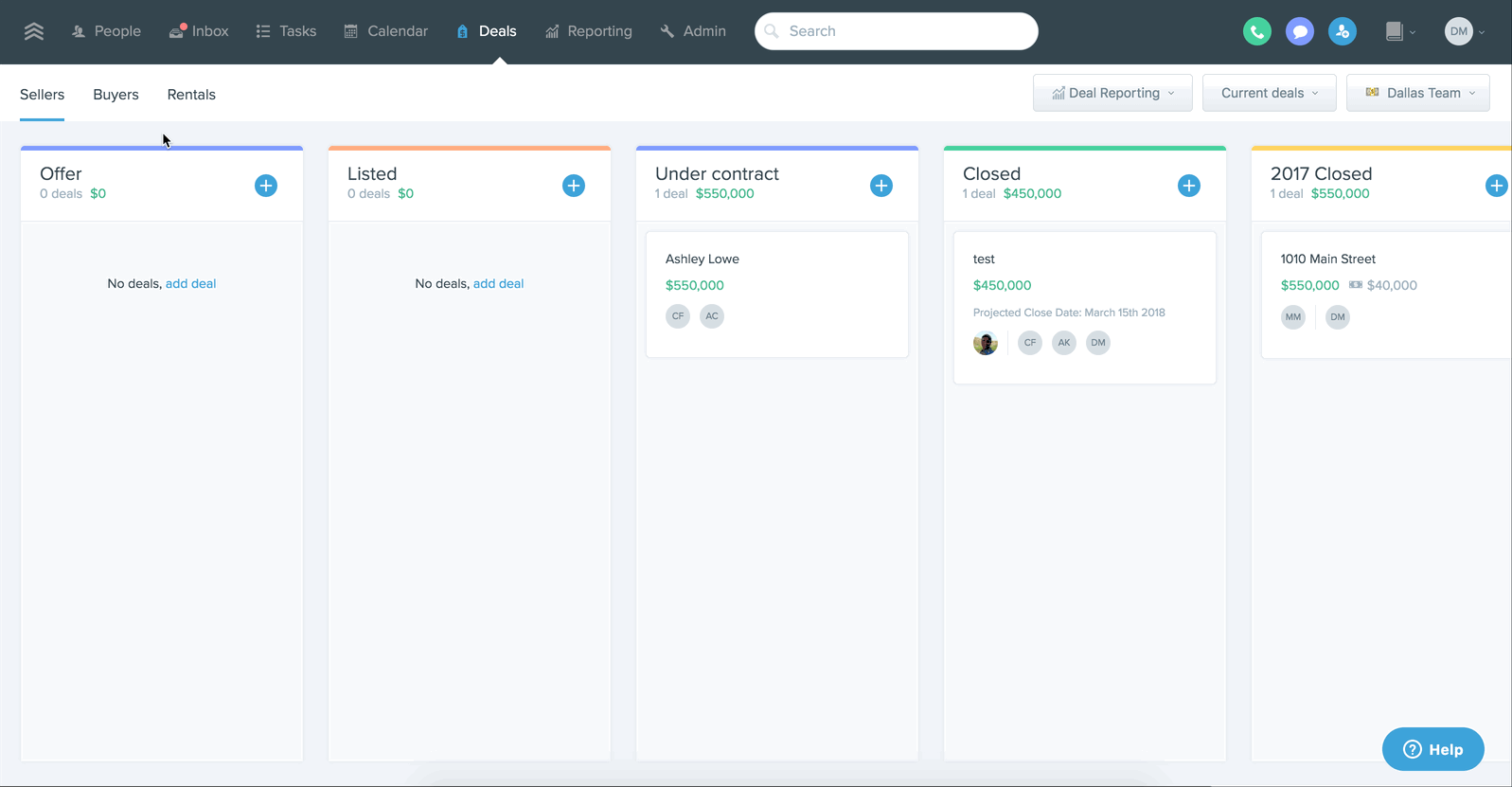 Related Articles