Calls can be manually logged on the iPhone app without the calling add-on. Logging calls is essential for keeping track of your communication and progress with leads. 
Manually Log Call
1. Navigate to the Lead Profile
2. Click the blue + button in the lower right-hand corner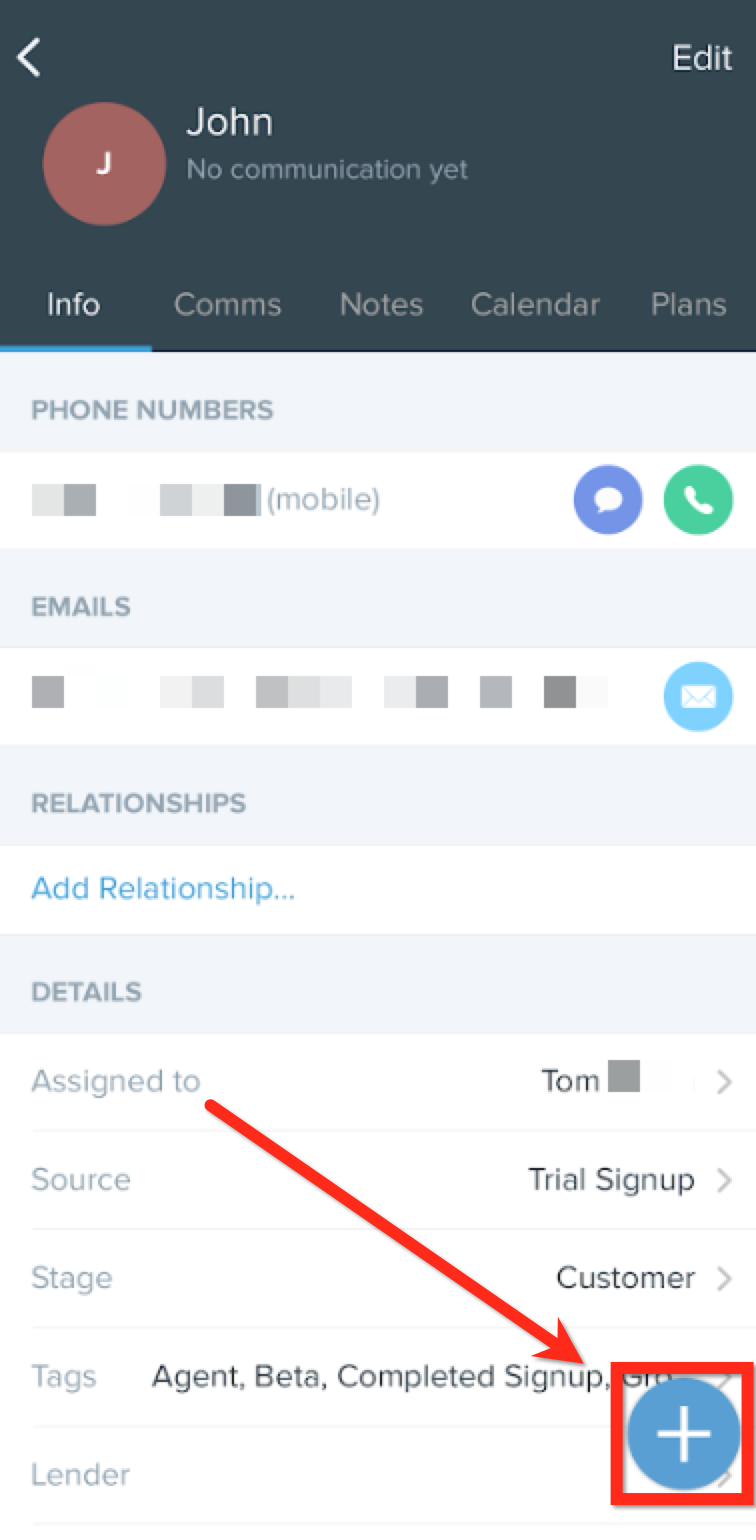 3. Log Call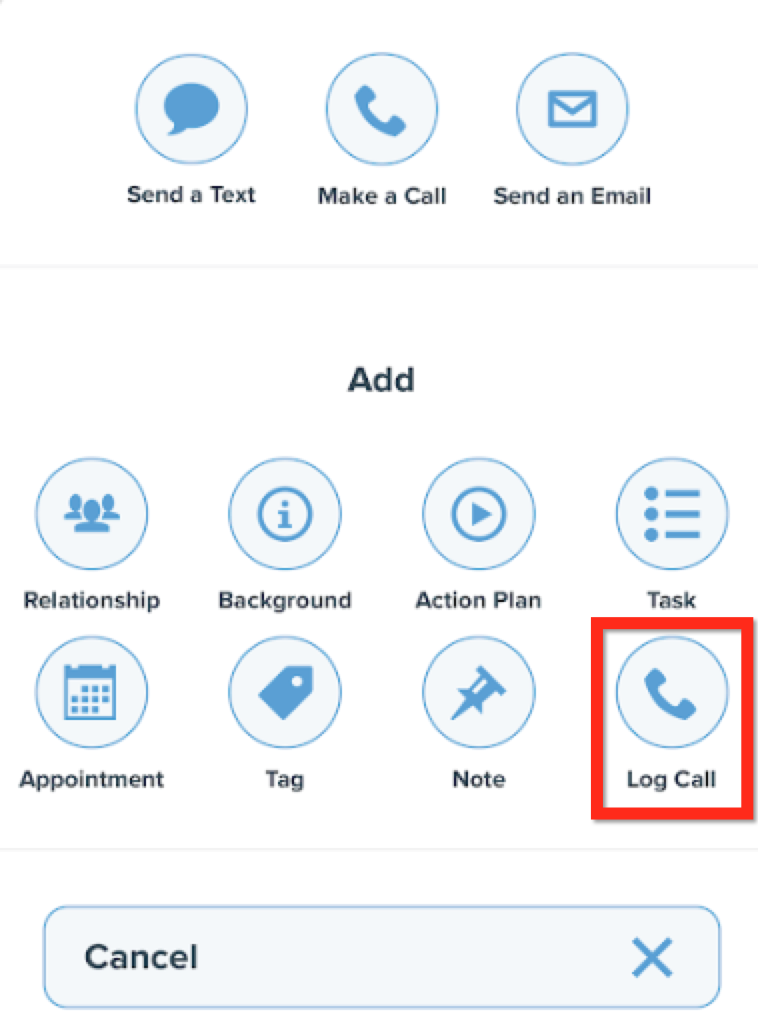 4. Enter Call Notes > Save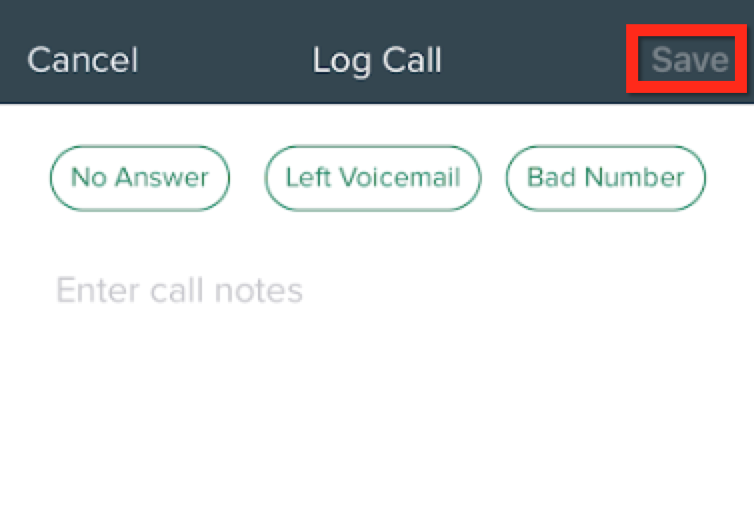 Making a Call without the Calling Add-On
1. Navigate to the Lead Profile
2. Tap the green Phone Icon next to the lead's phone number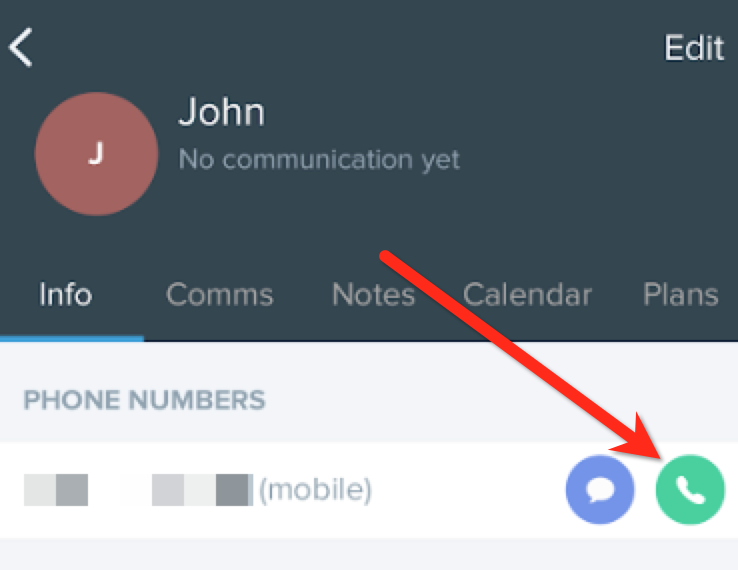 4. Select Call and the call will begin

5. Once the call has ended, and you are still on the lead's profile, a prompt will appear to Add Call Notes and Save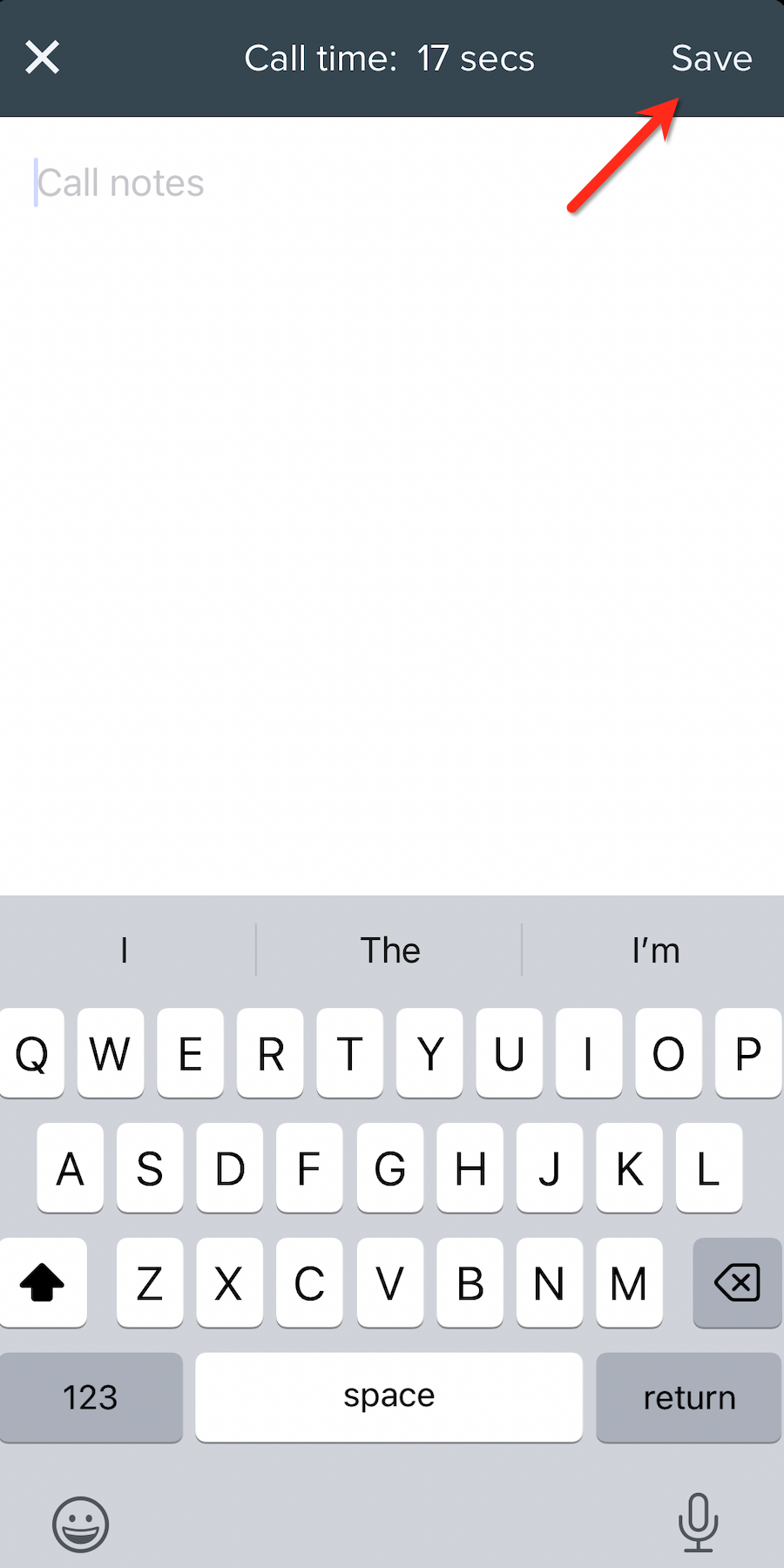 Note: If you navigate away from the lead's profile during the call, follow the steps below.
1. Once the call has Ended, Open the FUB App
2. A prompt will appear, asking if you would like to leave a note for the call, click Log to include call notes or No to log the call without notes.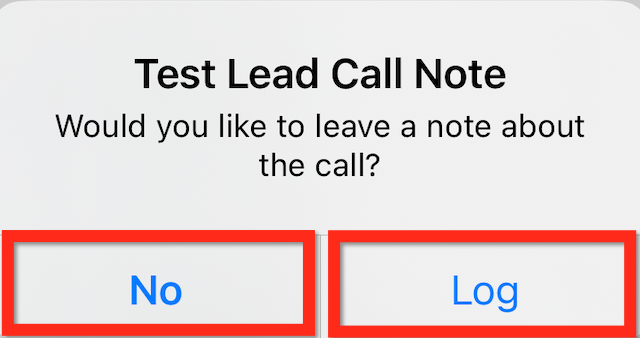 FAQs
How are calls logged with the calling add-on?
With the
calling add-on
, all calls made and received are automatically logged into the system. 
Will incoming calls be logged?
Without the
calling add-on
, only outgoing calls initiated from the app will be logged. Incoming calls to your cell number will
not
be logged due to privacy restrictions imposed by Apple. These calls can be manually logged. 
I am following the steps provided, but not seeing the call log prompt. Why?
This could be due to a number of reasons, including the following:
Your phone call is longer than 5 seconds (the prompt will not show for calls shorter than 5 seconds).
When the call has been completed and you return to the app to see the lead's detail page, try waiting a couple of seconds for the prompt to appear.
Make sure you are using the latest version of our iPhone app.
Try closing other apps that may be running in the background and consuming system resources.
Avoid making 3-way phone calls.
If all else fails, you can either manually add a note for the lead using the app, or manually log the call using the web app.