Connecting Facebook directly
NOTE: You can now connect Follow Up Boss directly to Facebook without using Zapier. See steps here: Facebook Lead Ads (direct integration)
Connecting Facebook using Zapier
If your Facebook Lead Ad uses custom fields and you want this information to come into Follow Up Boss, you can use Zapier to integrate your ad with Follow Up Boss. 
Note: This is a Premium zap and will require a paid Zapier account.
1. Login or create a free account at  Zapier.com
2. Click Make a New Zap.
3. Choose Facebook Lead Ads as your Trigger App and click Save + Continue.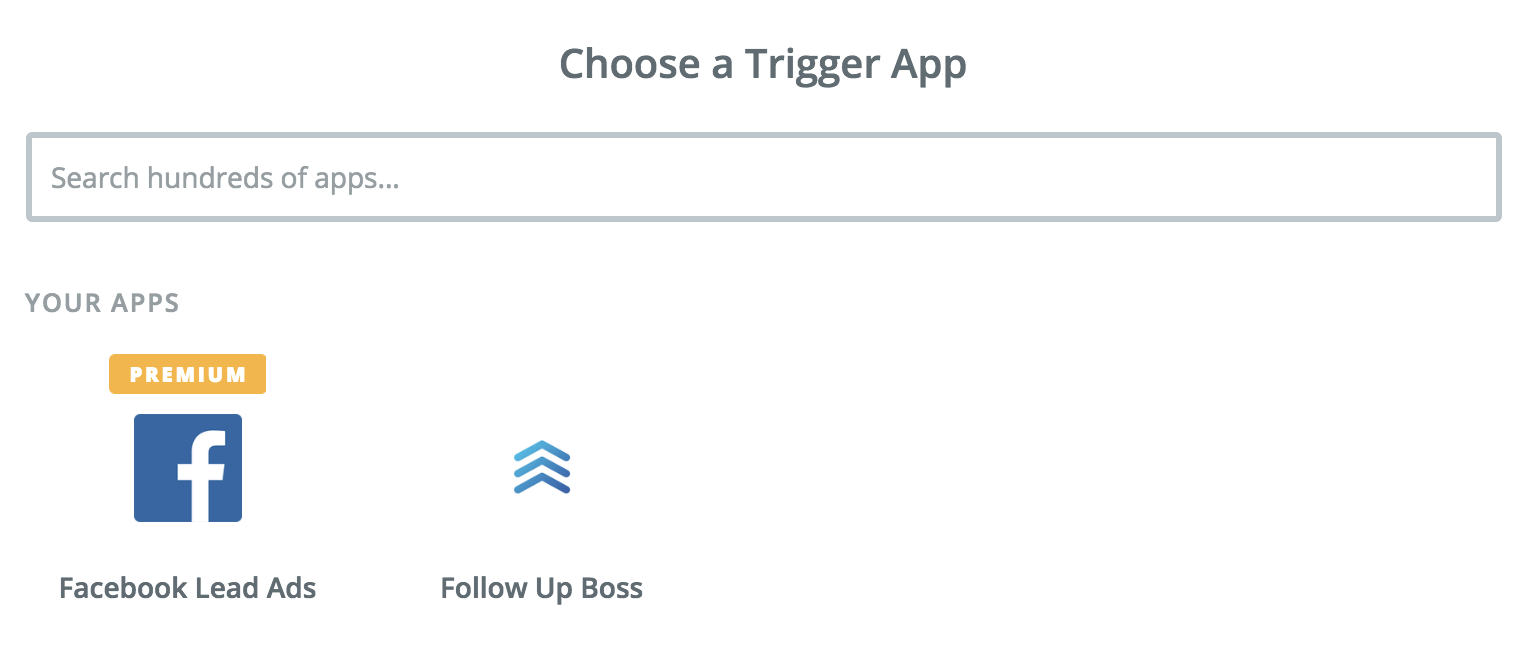 4. Connect your Facebook Account.
5. Choose your Facebook Page and lead form.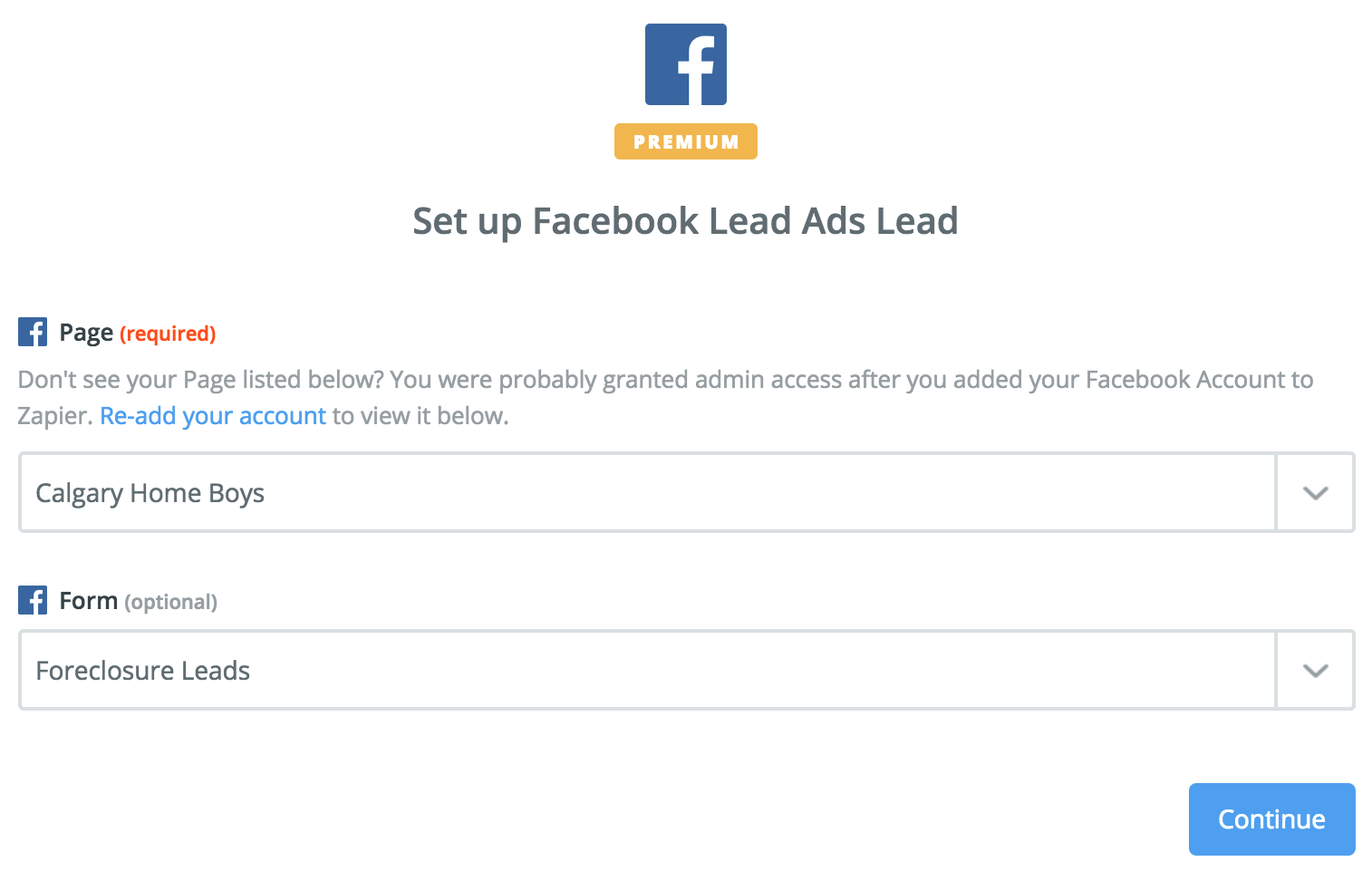 6. Choose "Continue" and do a test to retrieve the last lead.
You can also use this Facebook Tool to do a test lead.
7. Choose an action Zap and select Follow Up Boss.
8. Important: Select Follow Up Boss Action should be "New Inquiry or Website Event" and not "Create or Update Contact".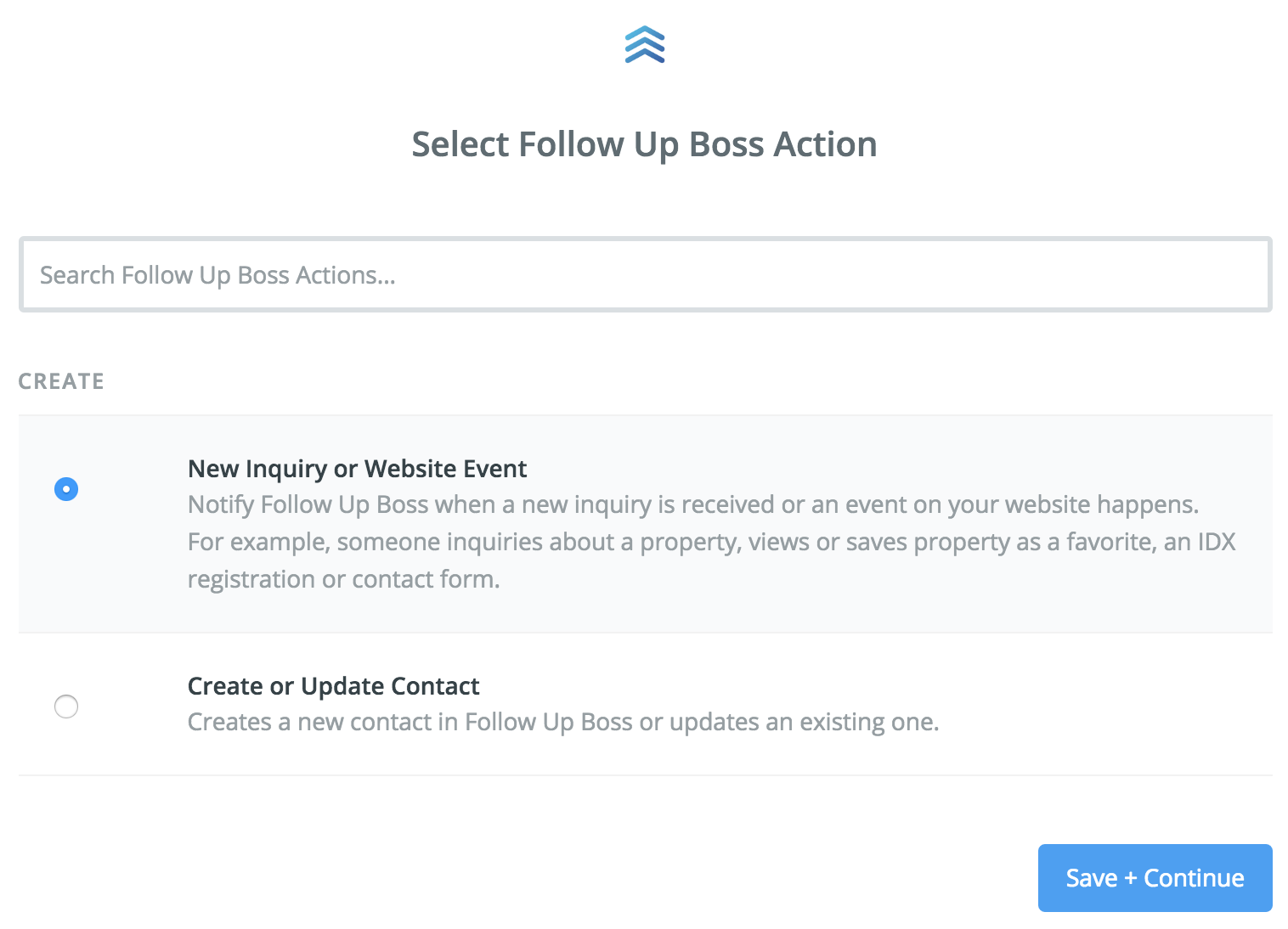 9. Connect your Follow Up Boss account using your API Key and click "Continue".
10. Set up the template, making sure to set the inquiry type to General or Seller Inquiry.
Make sure to match up the Full Name, Phone and Email fields using the dropdown next to each field.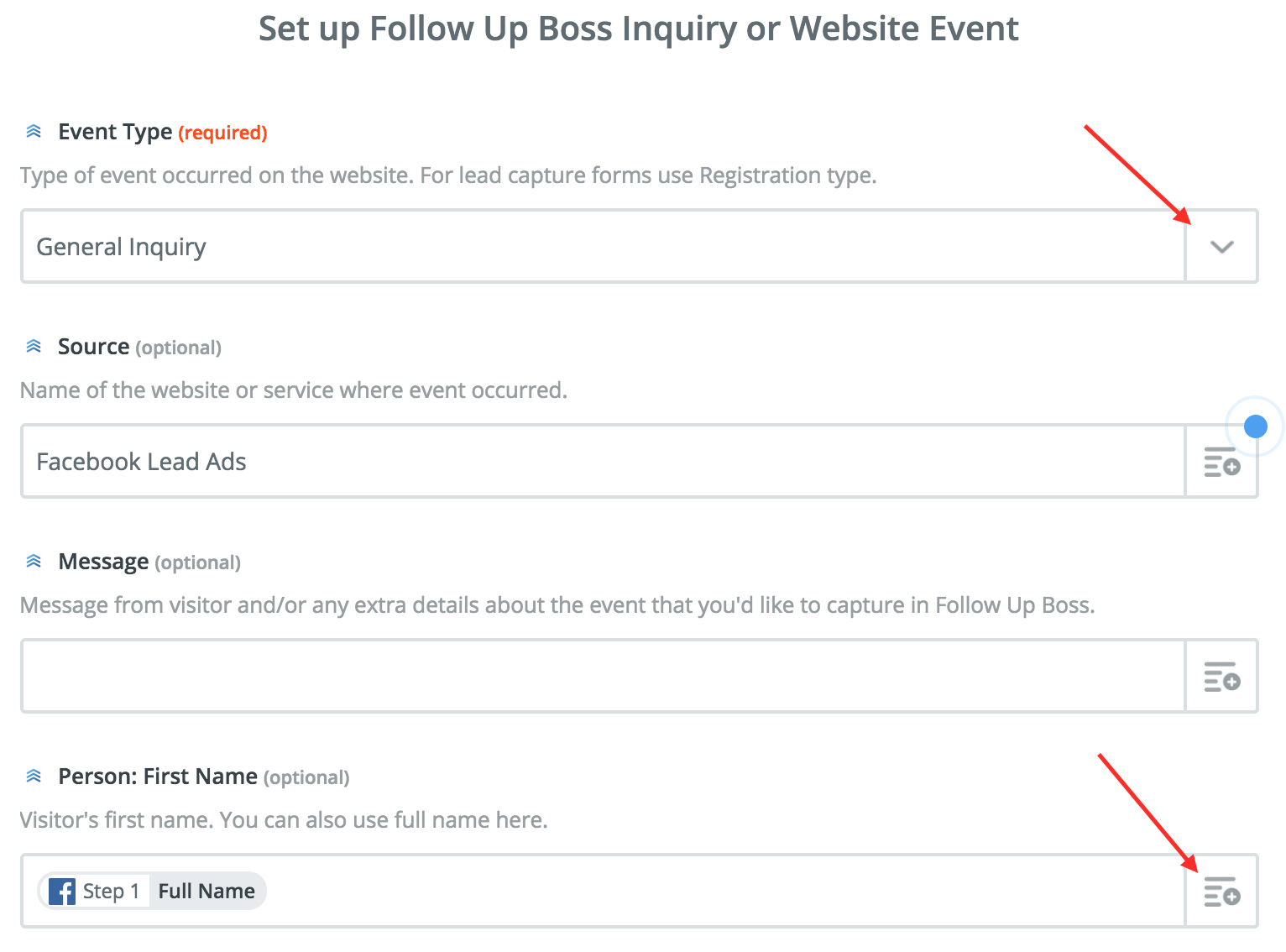 11. Scroll to the bottom, choose "Continue", then continue and do a test. Confirm that your test made it through to Follow Up Boss and then turn on the Zap.
Troubleshooting:
If you are not receiving new lead alerts, triggering action plans, etc., it is likely you selected "Create or Update Contact". See step 8 above and make sure to choose "New Inquiry or Website Event".
If you are using a custom "Event Type", choose "General Inquiry" from the dropdown instead.