To sync new leads from iHomeFinder:
1. Log into the WordPress backend of iHomeFinder (example: yourwebsite.com/wp-admin).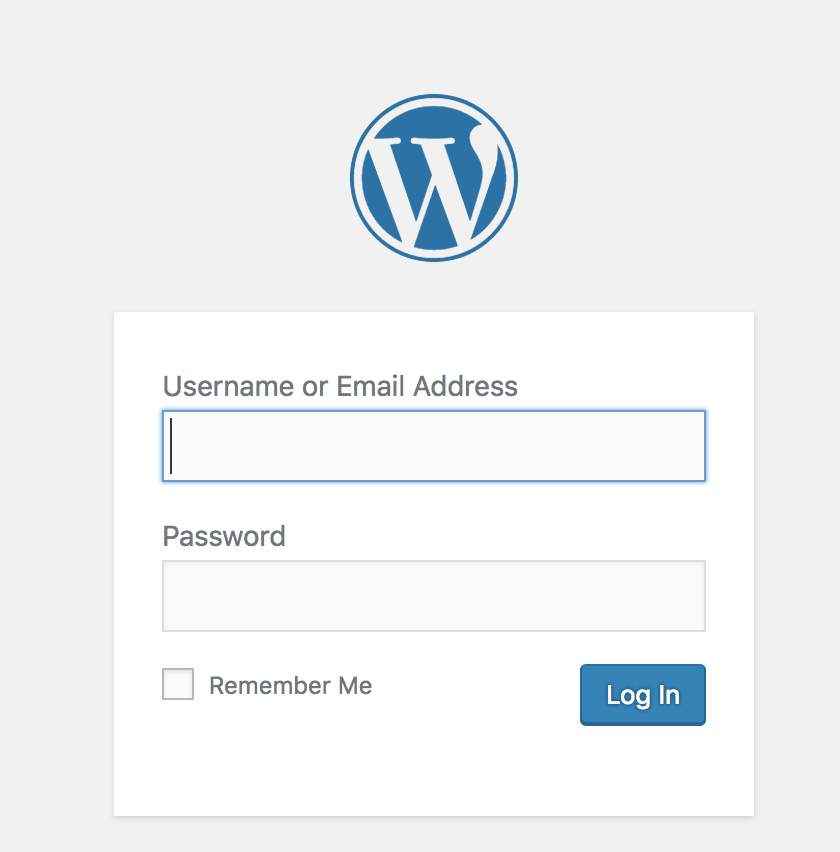 2. Hover over Optima Express and click on IDX Control Panel. Note: This opens in a pop-up window, so pop-ups need to be enabled on your web browser.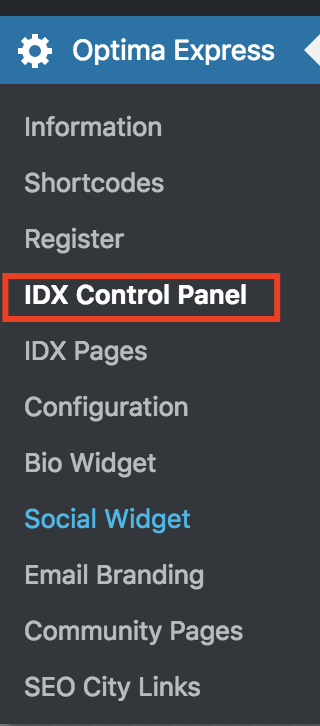 3. Click on Setup > Alert & Email Settings > Advanced Routing.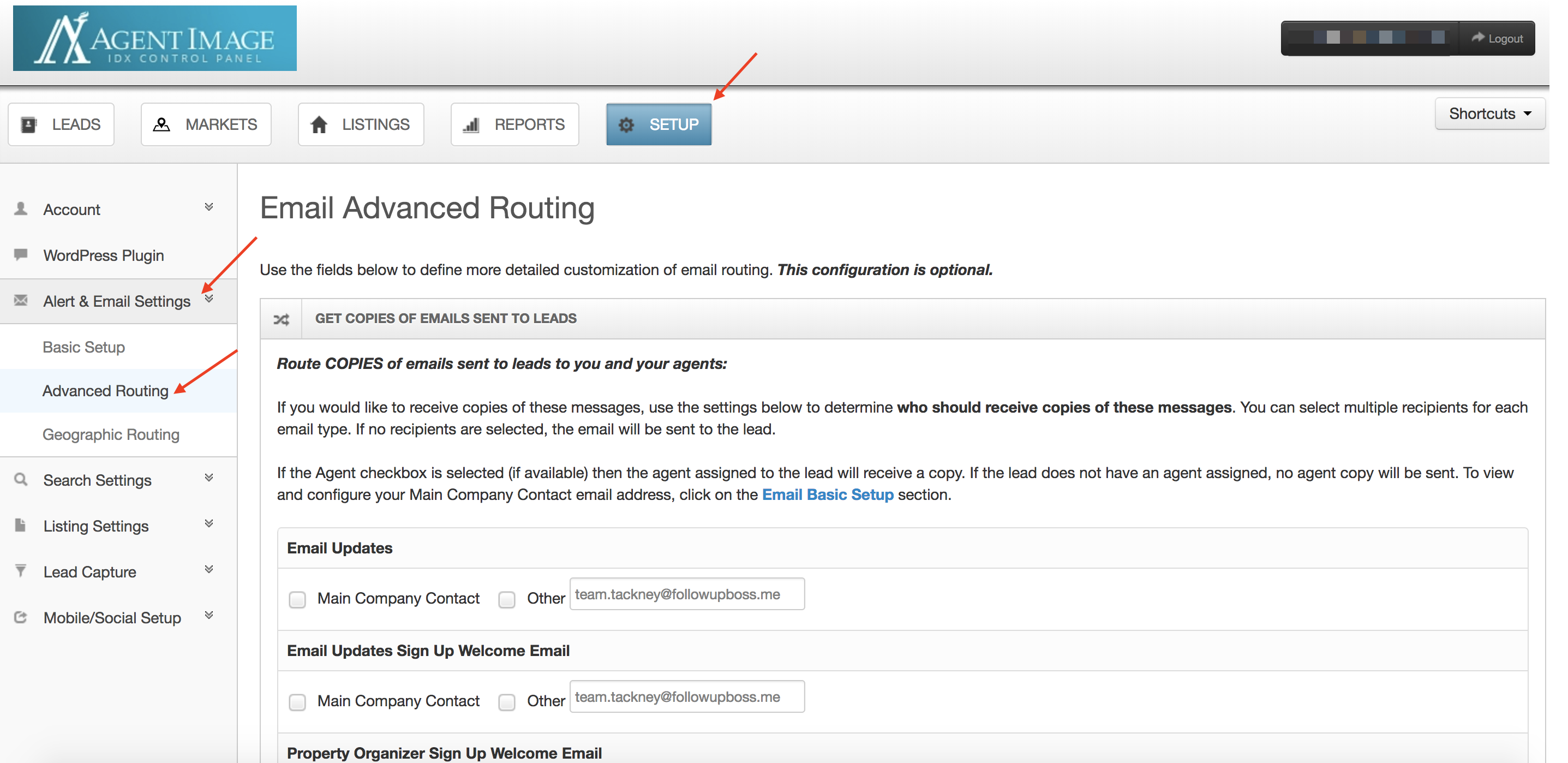 4. Insert your Follow Up Boss lead routing email address into the fields below and check the Other box. Click Save Email Settings when finished.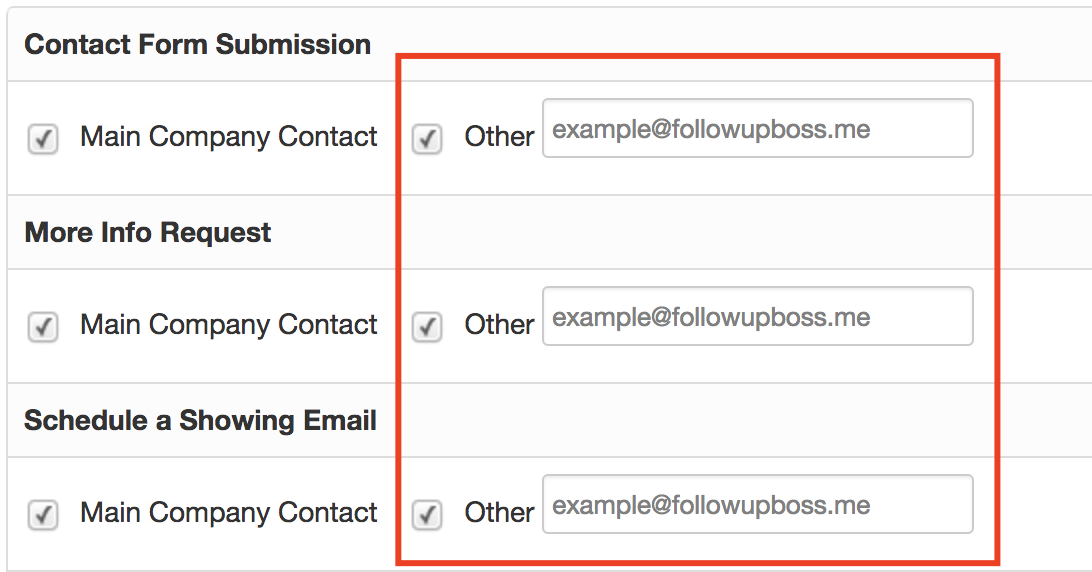 5. To test it, go to your iHomeFinder website and submit a Property Inquiry or Registration. You'll see the new lead created in Follow Up Boss automatically and the iHomeFinder lead source will display as a lead source on the Admin > Lead Flow page when the first lead is pulled into Follow Up Boss.