Goal
Connect your iHomeFinder integrated website to Follow Up Boss for centralized lead management, rapid follow-up, and meaningful engagement that leads to more closings.
Popular Ways to Use the Integration
Rapidly Connect with Leads via Phone with Automated Dialing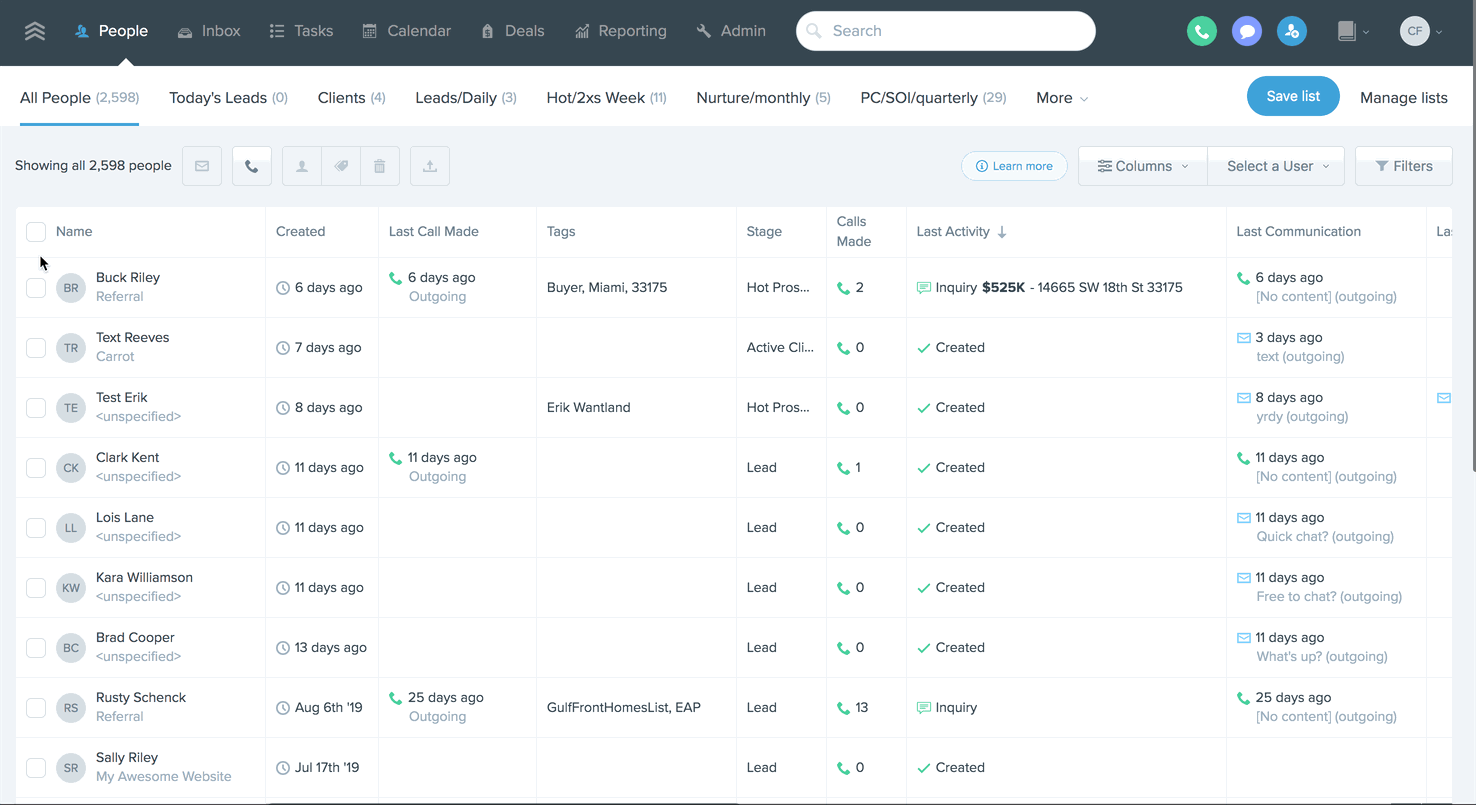 Deals are made on the phone. Automatically dial your hottest leads or today's tasks using Call Lists.
Interact with the Hottest Leads with Advanced Website Tracking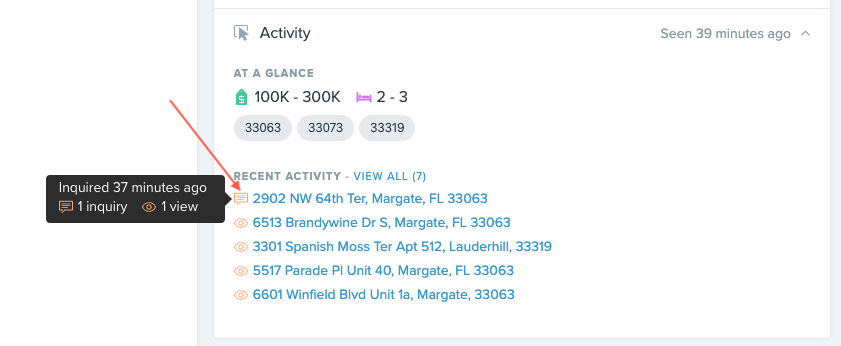 Capturing your leads is just the first step. Engage with leads at the right time using our advanced Website Tracking Widget.
Know exactly when leads are online, what leads are doing on your site, and what they're interested in so you can strike while the iron is hot and have meaningful conversations.
Route Leads to the Best Agents & Engage Faster Using Team Inbox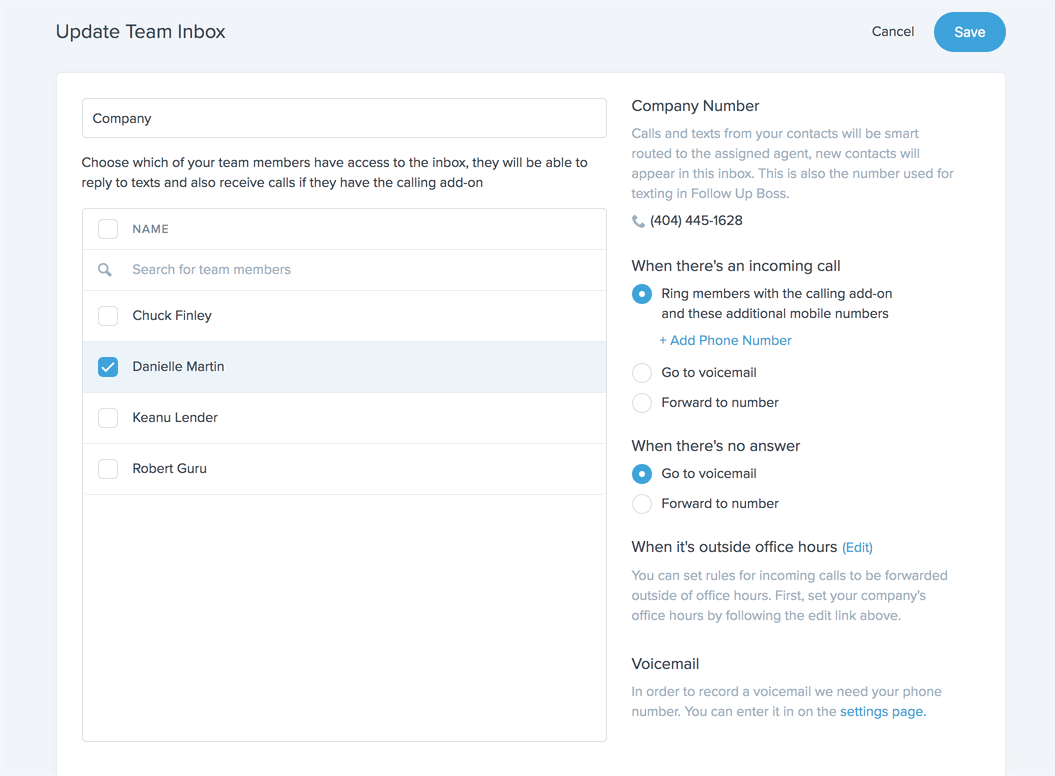 Never miss an incoming call or be late to respond. Route incoming calls from your website to your best agents and handle all calls in one, centralized system.
How iHomeFinder Connects to Follow Up Boss
Available integration types:
API

(Best full integration)

Email Parsing

(Gathers data found in emails only)

Zapier

(Third party)

✓
✓
Email Parsing: Follow Up Boss uses email parsing to track when someone registers on your website or submits a new inquiry.
Follow Up Boss Pixel: Gather more information from your websites such as saved properties, viewed pages, and more. To install, provide the iHomeFinder Support Team with your tracking code.
Setup
To sync new leads from iHomeFinder:
1. Log into the WordPress backend of iHomeFinder (example: yourwebsite.com/wp-admin).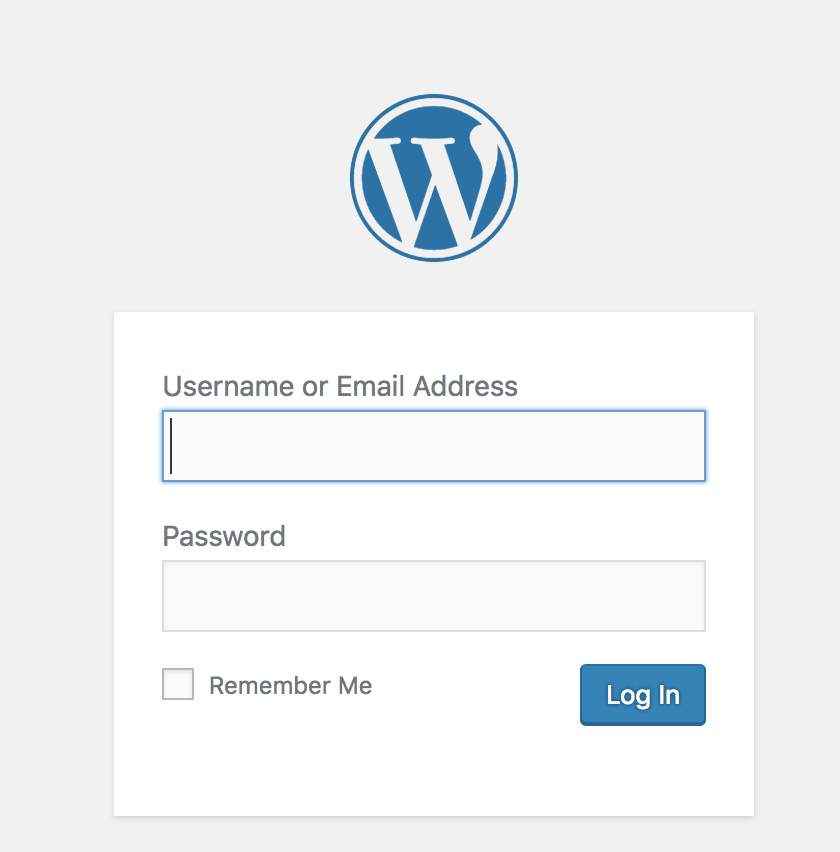 2. Hover over Optima Express and click on IDX Control Panel. Note: This opens in a pop-up window, so pop-ups need to be enabled on your web browser.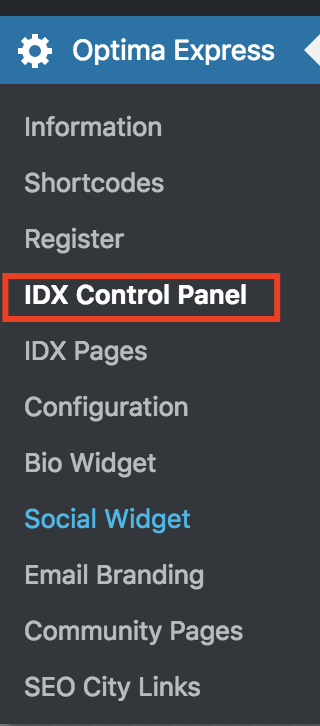 3. Click on Setup > Alert & Email Settings > Advanced Routing.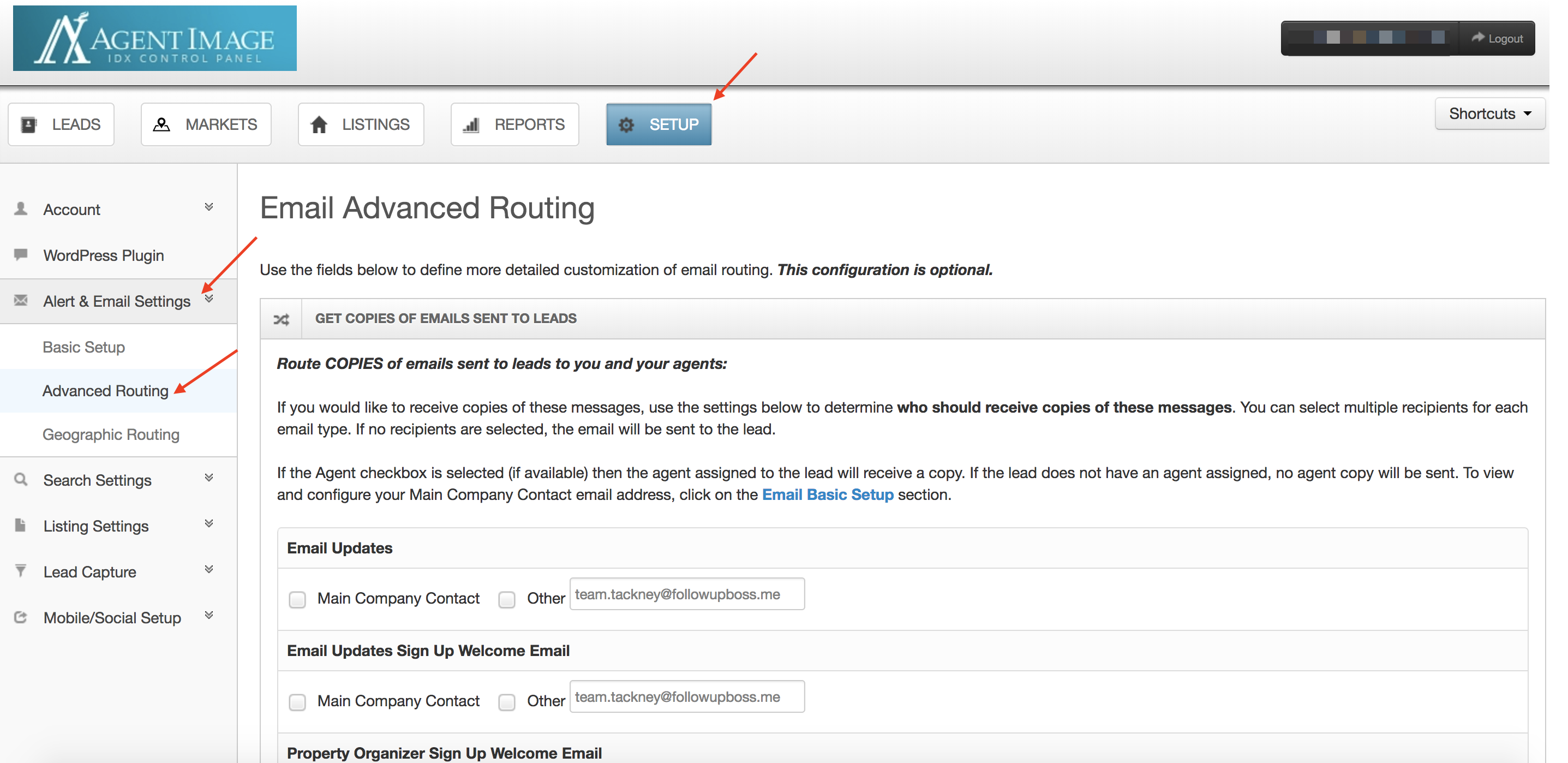 4. Insert your Follow Up Boss lead routing email address into the fields below and check the Other box. Click Save Email Settings when finished.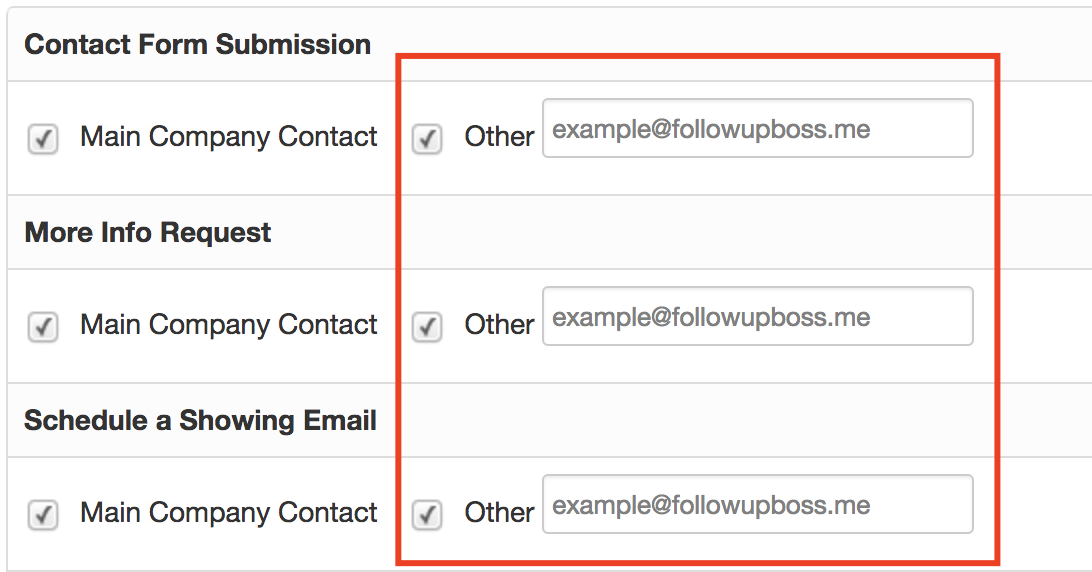 5. To test it, go to your iHomeFinder website and submit a Property Inquiry or Registration. You'll see the new lead created in Follow Up Boss automatically and the iHomeFinder lead source will display as a lead source on the Admin > Lead Flow page when the first lead is pulled into Follow Up Boss.

About iHomeFinder
iHomeFinder is an IDX search, lead capture, and marketing platform.