Display Follow Up Boss Pixel Call to Action (CTA) Popup On your Website
Pixel CTA supports virtually any IDX website (even multiple websites!) and installs in minutes.To display the Pixel Call to Action (CTA) on your desktop and/or mobile sites. With the Pixel's Website CTA enabled, your website visitors will be able to easily see your contact information and reach out to you.
The CTA is optimized for both desktop and mobile sites. On desktop, the phone number is prominent so your leads can quickly see it to call in, while the Call and Text options will be prominent and easily tappable on mobile.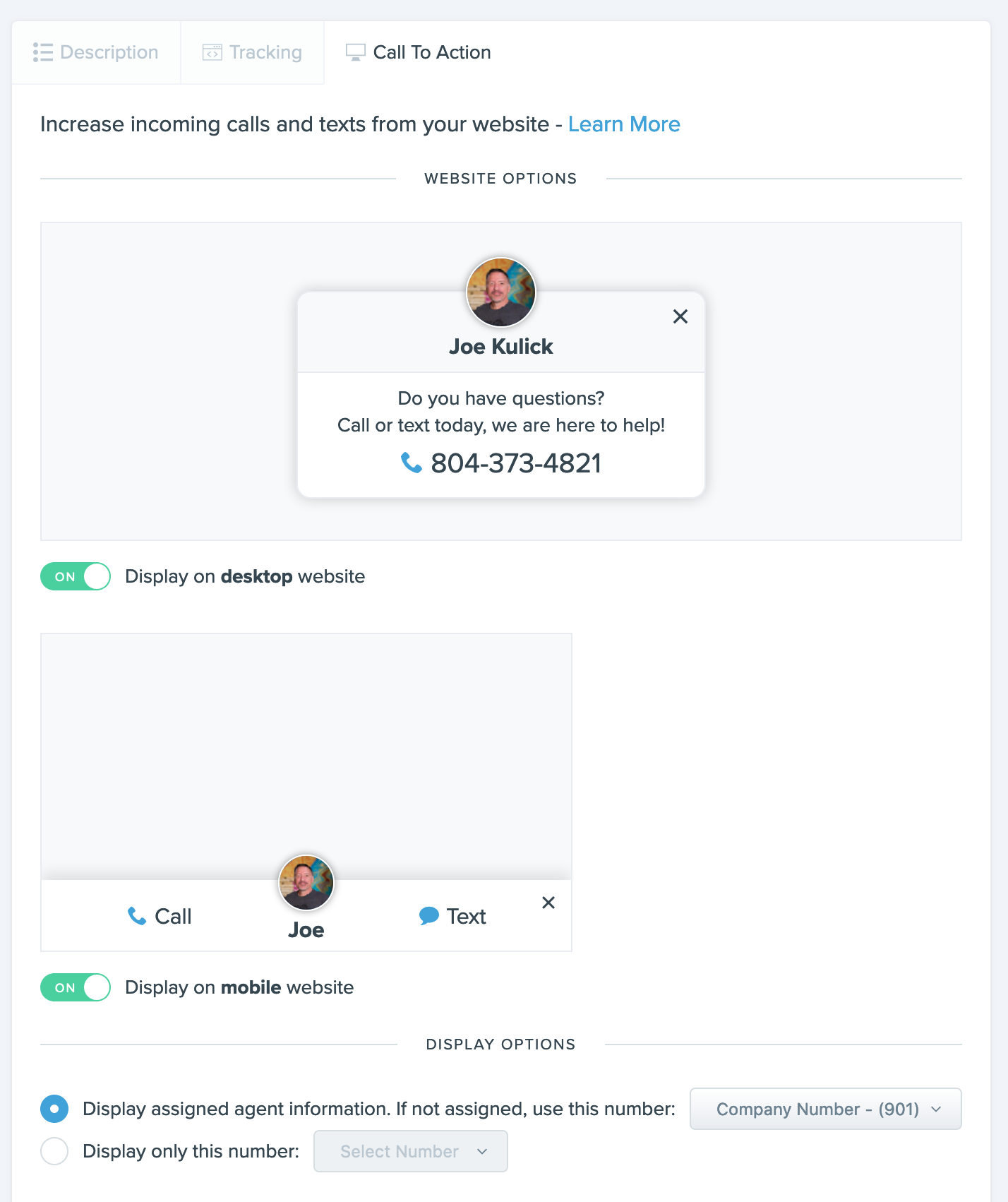 You can choose to show the CTA on mobile, desktop, or both. Toggle Display on desktop website and/or Display on mobile website to get them to instantly display.
You can also choose whether or not to show the information of the agent assigned to the lead. If you choose this customization the lead will see the assigned agent's name, photo, and if enabled, a dialer phone number. With this option selected, if the lead doesn't have an assigned agent, you may choose a general number to display by selecting the dropdown next to Display assigned agent information. If not assigned, use this number.
Finally, you can skip the custom CTA entirely and just show a generic number by selecting Display only this number.
FAQ
How do I get my Agent's photo to display in the customized CTA?
Easy! Go to your settings by clicking the circle with your initials in the upper right corner of your screen, click on My Settings and click the Upload photo button in the Portrait section. You can upload any GIF, PNG, or JPEG with a minimum size of 100x100px.
What does the Call to Action (CTA) look like on my website?
Website visitors will see a prompt at the bottom-right of the screen. The pixel is a strong CTA without being invasive to their experience.
Leads can simply click the number to call your team, or they can close the prompt and continue browsing on your site.
Their activity will still be tracked, even if the CTA is closed.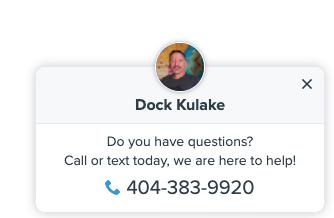 What does the Call to Action (CTA) look like on my mobile site?
Visitors of your mobile site will see both a call and text prompt at the bottom of the screen. Tapping either option will automatically contact you via their chosen method.