The Pixel Call To Action (CTA) supports virtually any IDX website (even multiple websites!), installs in minutes, and has doubled some clients' inbound calls and text messages. Let's make it easy for people to reach your team!
Enable Call to Action 
The Pixel CTA can be enabled by Admin users.
1. Go to Admin > Integrations > Pixel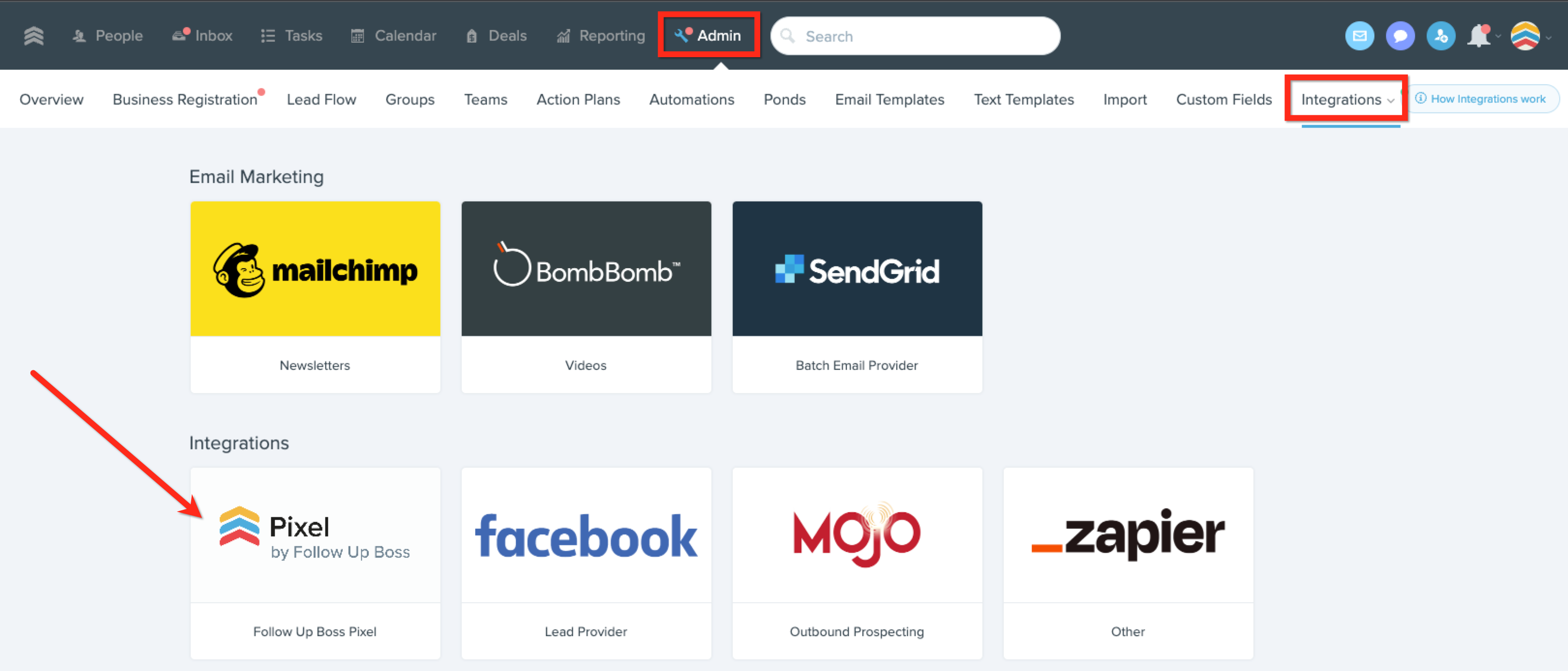 2. Select Call To Action 

3. Toggle ON the desired CTA displays (mobile, desktop, or both)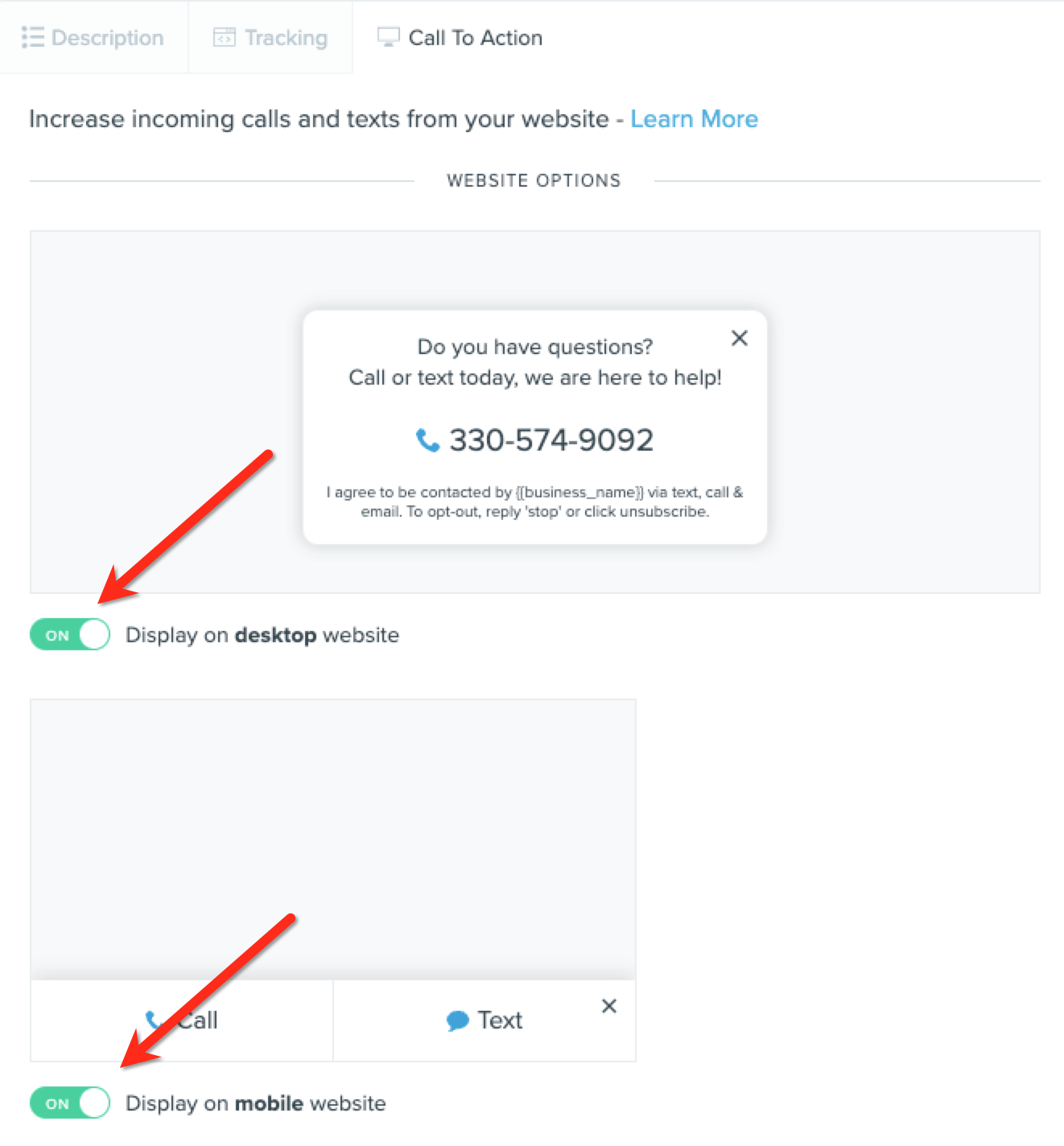 Display Options 
Option 1
You can choose to personalize the Call to Action with a picture of the assigned agent and their name, and this will show up once the lead exists in Follow Up Boss and is assigned to someone. This option is great for branding your agents with their assigned leads.

Option 2
If you have a team dedicated to answering all incoming calls and texts, you may use a central number for all incoming calls and texts instead.

CTA Terms of Service 
The CTA Terms of Service are displayed on the desktop version for new leads. If the lead is assigned to an agent in FUB, the terms of service will not appear. To edit the company name on the CTA, go to Admin > Company and edit the company name.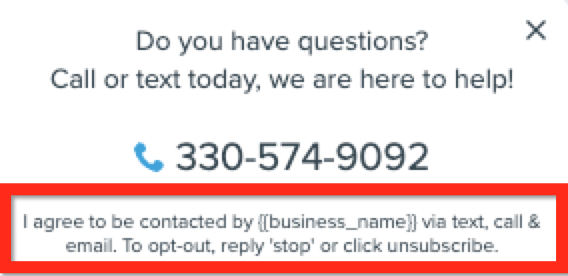 FAQs
Why doesn't my agent picture show up right away when a lead is browsing my site?
For us to track activity, the contact must first fill out a form or CTA on your website that captures their email address. Once that information is captured, we can match them in Follow Up Boss.
How do I get my Agent's photo to display in the customized CTA?
Easy! Go to your settings by clicking the circle with your initials in the upper right corner of your screen, click on My Settings and click the Upload photo button in the Portrait section. You can upload any GIF, PNG, or JPEG with a minimum size of 100x100px.
What does the Call to Action (CTA) look like on my website?
Website visitors will see a prompt at the bottom-right of the screen. The Pixel is a strong CTA without being invasive to their experience.
Leads can simply click the number to call your team, or they can close the prompt and continue browsing on your site.
Their activity will still be tracked, even if the CTA is closed.
What does the Call to Action (CTA) look like on my mobile site?
Your mobile site visitors will see both a call and text prompt at the bottom of the screen. Tapping either option will automatically contact you via their chosen method.