Engage and convert leads generated by your Real Geeks website. This direct integration helps your team close more deals without increasing your marketing budget!
Popular Ways to Use the Integration
Powerful Lead Routing Tools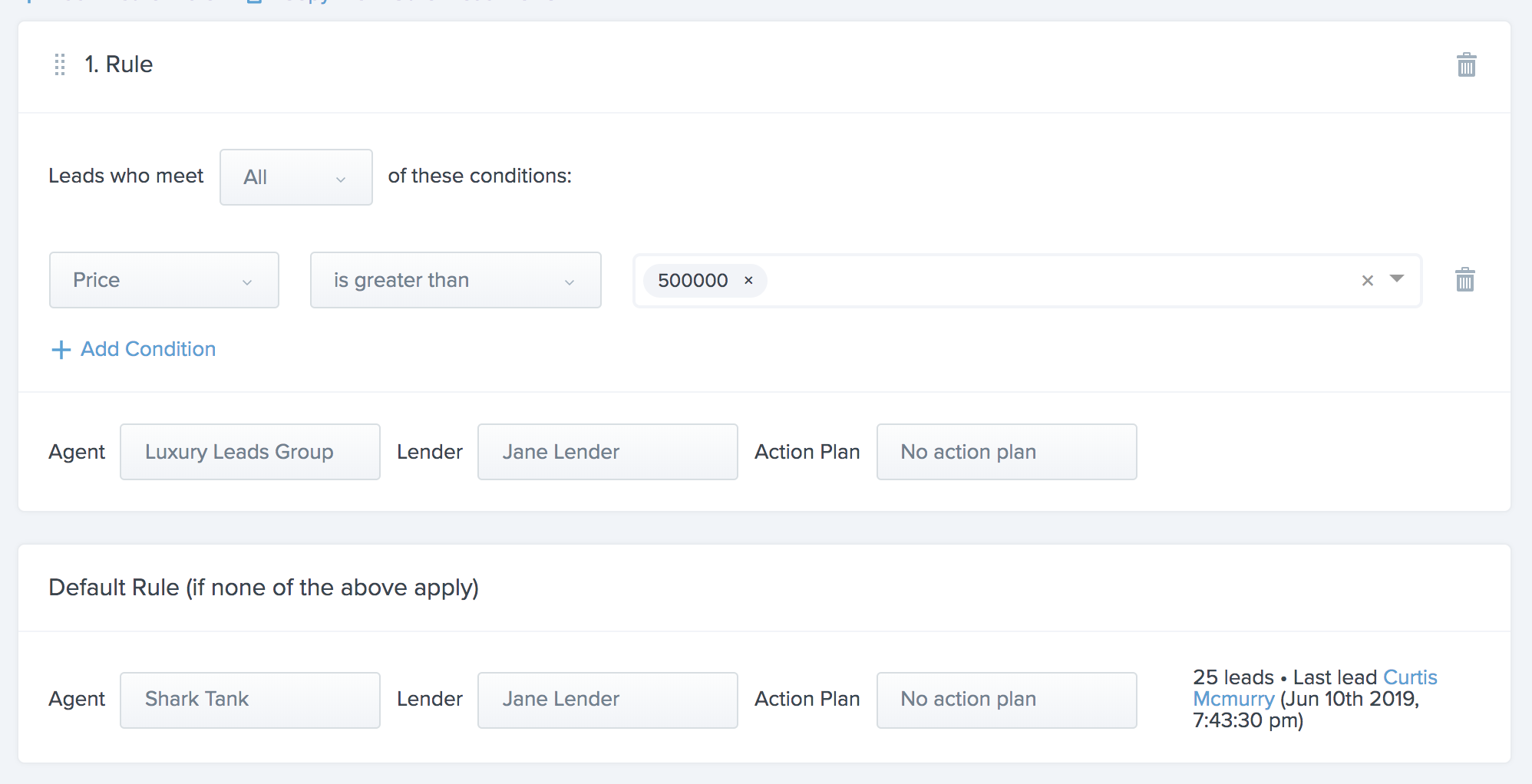 Distribute high-dollar leads to your top agents.
Connect faster by matching new leads with active agents using "Shark Tank" style, First to Claim lead routing.
Better Lead Engagement with Next-Level Insight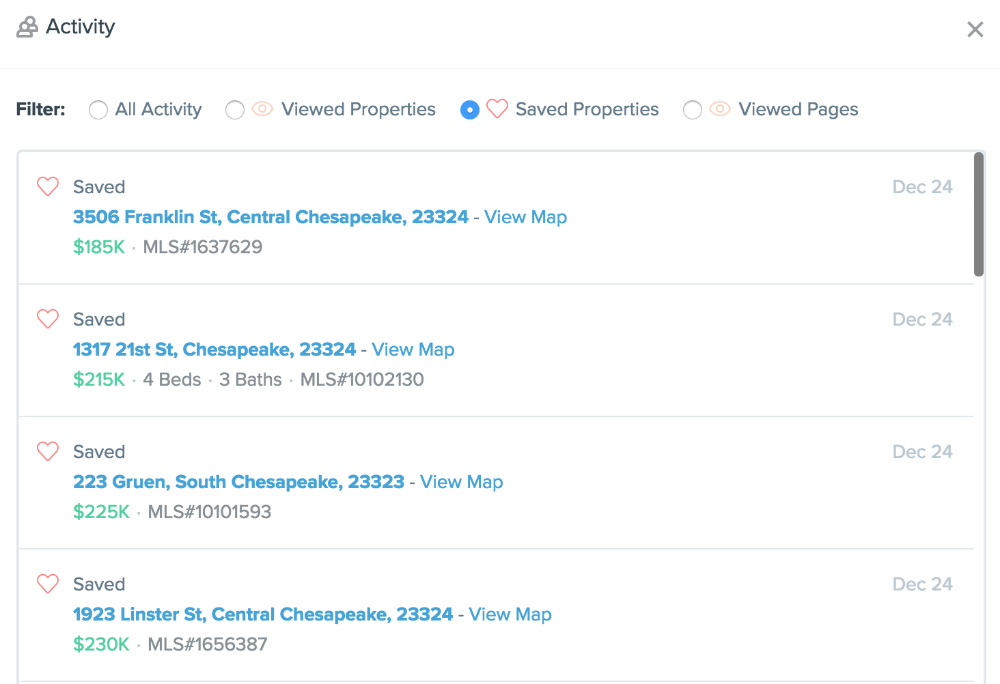 Know when leads return to your website or save a property at a glance.
Rapidly send strategic messaging to leads at the right time.
Connect with leads while they're red hot and recently visited your website! Call through those prospects at lightning speed using automatic Call Lists.
Direct connection with your Real Geeks backend: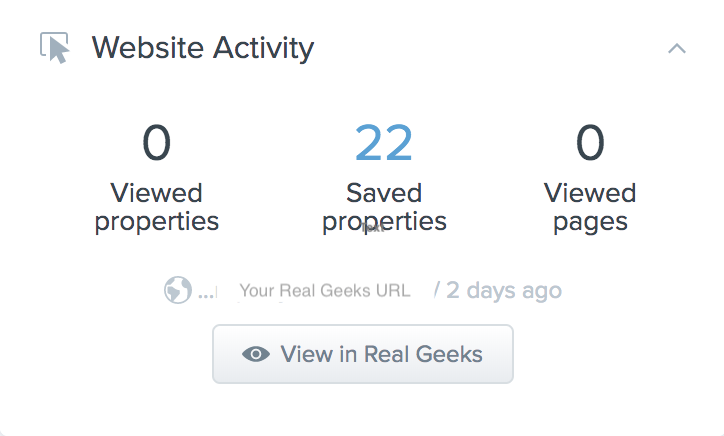 How Real Geeks Connects to Follow Up Boss
Available integration types:
API

(Best full integration)

Email Parsing

(Gathers data found in emails only)

Zapier

(Third party)

✓
✓
✓
API Integration (Recommended): This is our brand new direct connection between Real Geeks and Follow Up Boss!
Email Parsing (Optional): Follow Up Boss uses email parsing to track when someone registers on your website, returns to your website, and when someone saves a property.
Zapier (Optional): Create a new lead in Follow Up Boss when someone registers on your Real Geeks website.
Setup
Connect Real Geeks to Follow Up Boss via email parsing:
1. Copy your Follow Up Boss lead routing email address from the Admin>API page.
2. Login to your Real Geeks website at https://leads.realgeeks.com.
3. Click the Settings tab on the left-hand side > Notifications.

4. Insert your Follow Up Boss lead routing email address in the "Alternate Emails" field: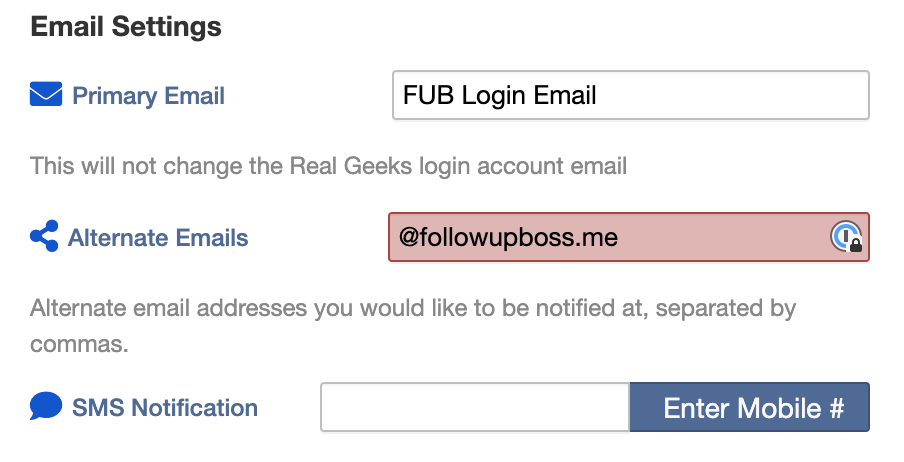 4. Scroll down the Notifications page to edit the notification types for the alternate email. In the Alternate column select "New leads," "Seller Leads valuation inquiry," "Incoming text messages from leads," "Leads request a tour."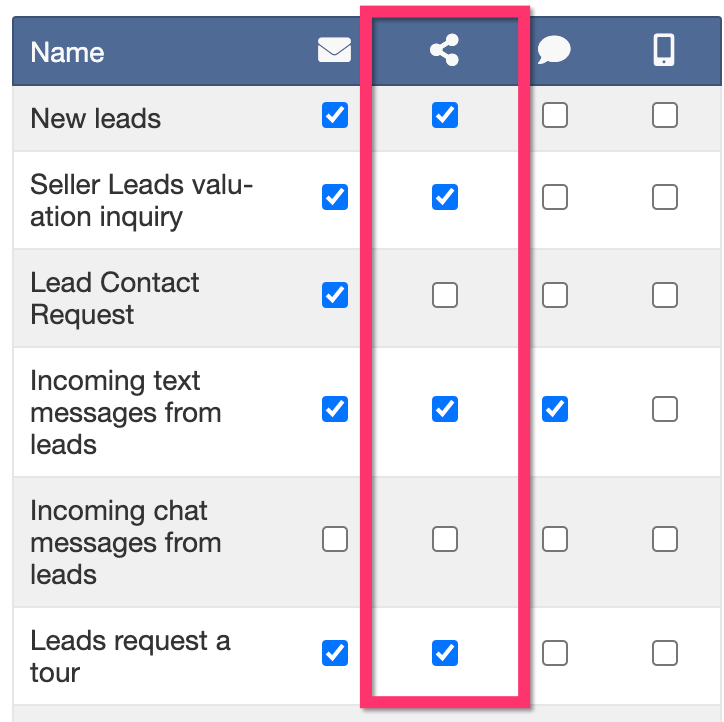 5. Scroll down the page and click "Save."
6. Do a test registration on your Real Geeks website. You should see that lead automatically created in Follow Up Boss.
Connect Real Geeks to Follow Up Boss via API:
1. To start, go to Admin > Integrations > RealGeeks. From here, choose "Connect RealGeeks".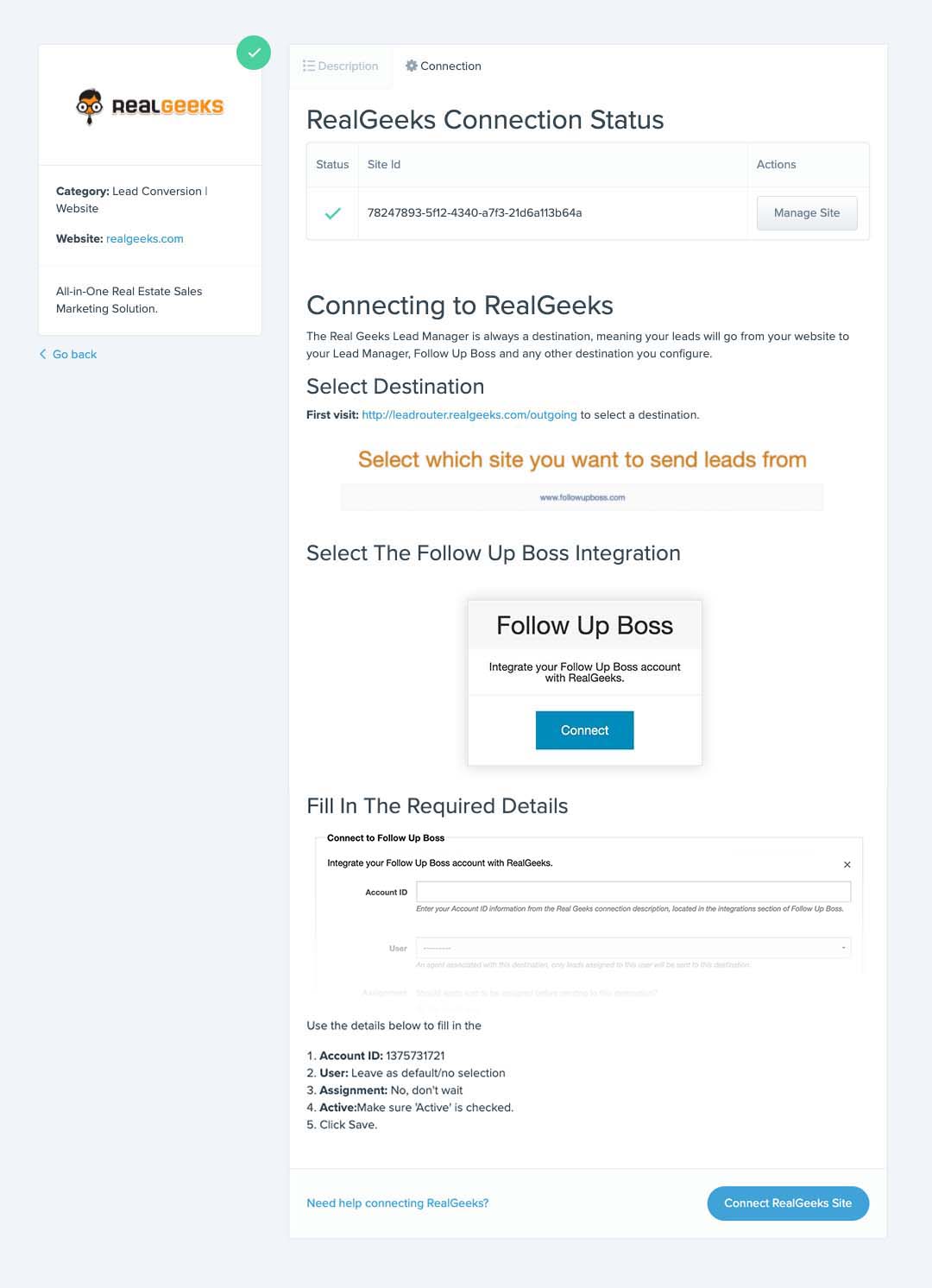 2. From here, you will be prompted to enter your Account ID from Follow Up Boss. This can be found underneath the "Use the details below to fill in the" section of this page. We auto-populate your information for you to make the initial integration a breeze!
3. Unless you would like to limit this integration to a specific agent, leave the "User" field blank.
4. Once you save these changes, the integration is complete!
Lead Assignment
You may want to still assign leads through Real Geeks so that the property update emails from Real Geeks come from the assigned agent.
To do this, login to the settings screen of each individual agent in Real Geeks and input their Follow Up Boss lead routing email address (according to the same steps above).
Make sure for each lead, only one email is sent to FUB (not one from the agent's settings and one from the account owner's settings).
Please note that only saved properties, registrations, and returns to websites are logged in to Follow Up Boss. Property views, for example, do not sync over.
What information syncs over with the API integration?
Contact form information
Past lead information (this is limited): Any lead previously brought in via the FUB email parser or Pixel will have their properties information/history brought over.
Lead assignment. If you reassign a lead in Follow Up Boss, it will reassign in Real Geeks (as long as the agent is listed as a user in Real Geeks) and vice versa
Notes: Notes made in Real Geeks will sync over to Follow Up Boss
Property information:

Property inquiry
Property views
Property saved
Property shared

Search performed
Search saved
Valuation inquiry
Tour requested
MLS number
Tags
What limitations come with this integration?
Ponds: This integration does not support Ponds. If a lead in FUB is assigned to a Pond, that information will not sync over to Real Geeks.

If a lead is reassigned to a Pond in FUB, the agent assignment is not updated in Real Geeks. The agent previously assigned to the lead will continue to be the assigned agent in Real Geeks. Once an agent claims a lead from the Pond in Follow Up Boss, Real Geeks will then update this assignment (this can take up to 10 minutes, so hang tight!).

Lead Assignment: The user within Real Geeks needs to match with a user in Follow Up Boss (name and email address) or else the lead assignment will not sync over
Only leads registering on your Real Geeks website will sync over to Follow Up Boss. If you have integrations within Real Geeks (Zapier, Facebook, etc...), those leads will not sync over.