The closed deals report by agent will show you which agent is closing the most deals in a certain timeframe and their commission as recorded in the deals feature.
Finding this report
To access this report click Reporting > Agent Activity > Show Me Dropdown > Which Team Member has closed the most deals.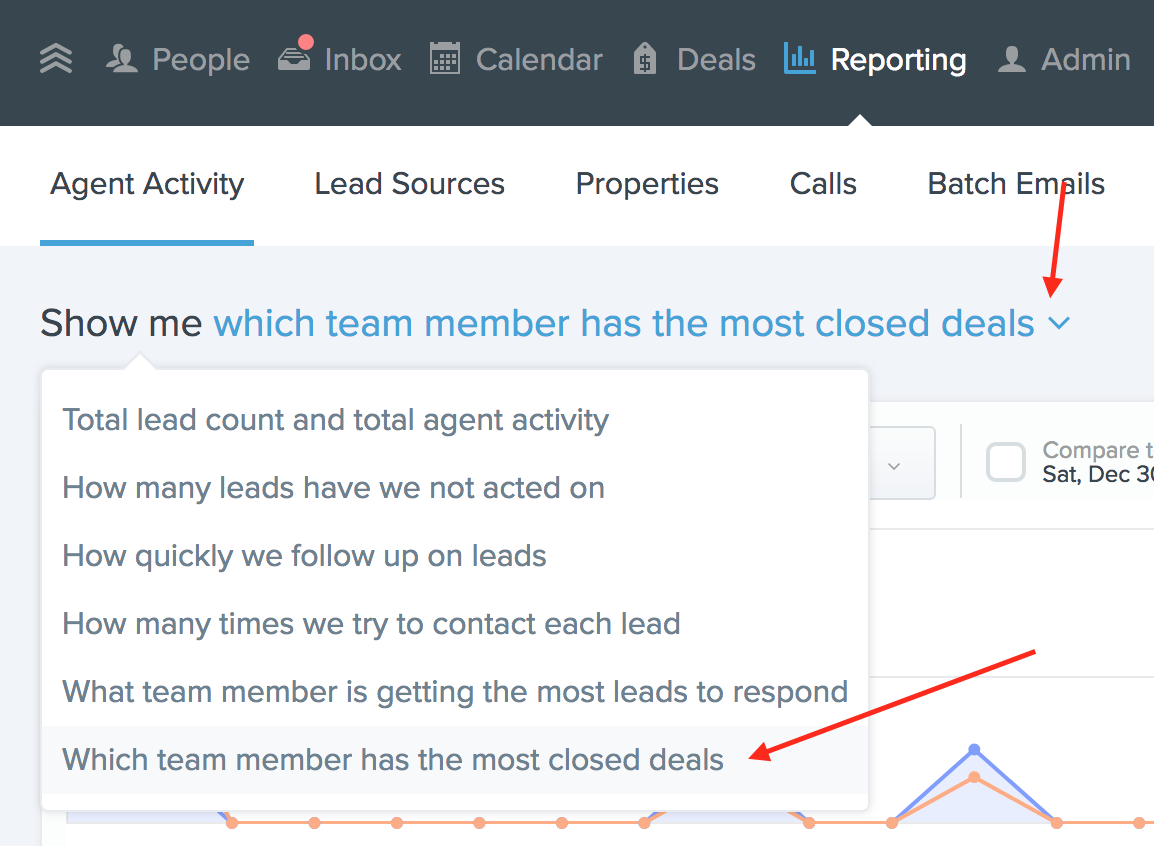 Report filters
In the top right hand corner you can select a different reporting timeframe and you can also choose between reporting for just web leads, manually added leads or all leads.