At Follow Up Boss, we host daily webinars to help our new users get started. Join our Follow Up Boss 20-minute bootcamp today - register now!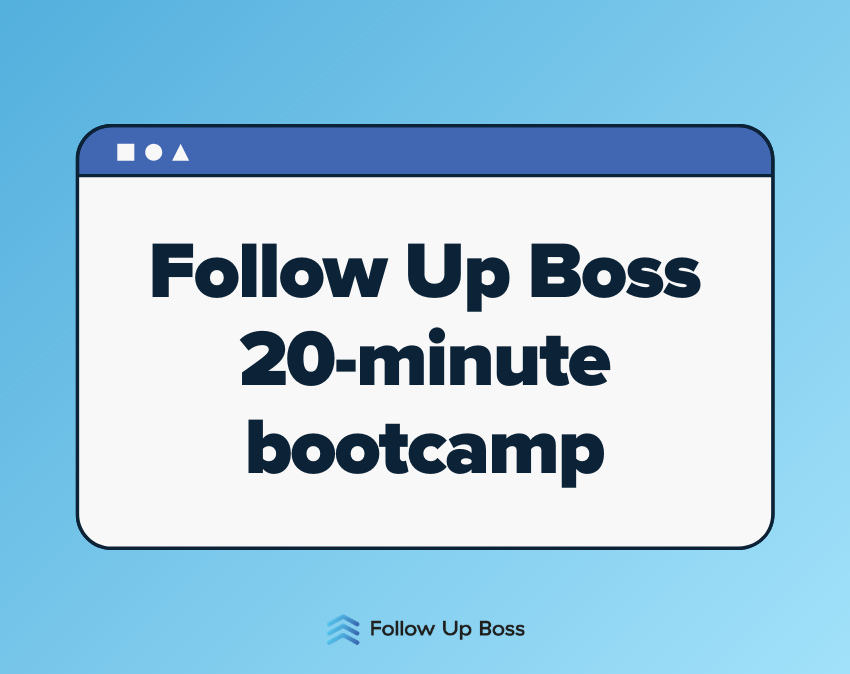 This Webinar Covers
Basics of staying organized in Follow Up Boss
Best practices for tracking lead follow-ups
Best daily workflow
Tons of tips and tricks for getting off to a great start!
👉 If you'd like a personalized plan for getting started, take this 2-minute survey. When you do, we'll send you the best next steps based on your answers. We aim to keep things simple, personal and easy for you!
Leveling Up
Want to use the smart lists we used in the webinar? Copy them from the Best Practice Smart Lists.
Bonus 📹 : The Best Ways to Prioritize Your Leads and Follow Up In Seconds
Use Mass Actions to get organized in a snap.
Bonus 📹: Organize Your Database like the Best in the Business
Still, have questions? Contact Us