The My Devices tab provides insight into your FUB account's active sessions and the ability to force logout sessions on mobile and desktop. To access the devices page, go to your initials/image in the upper right-hand corner > My Devices.
Devices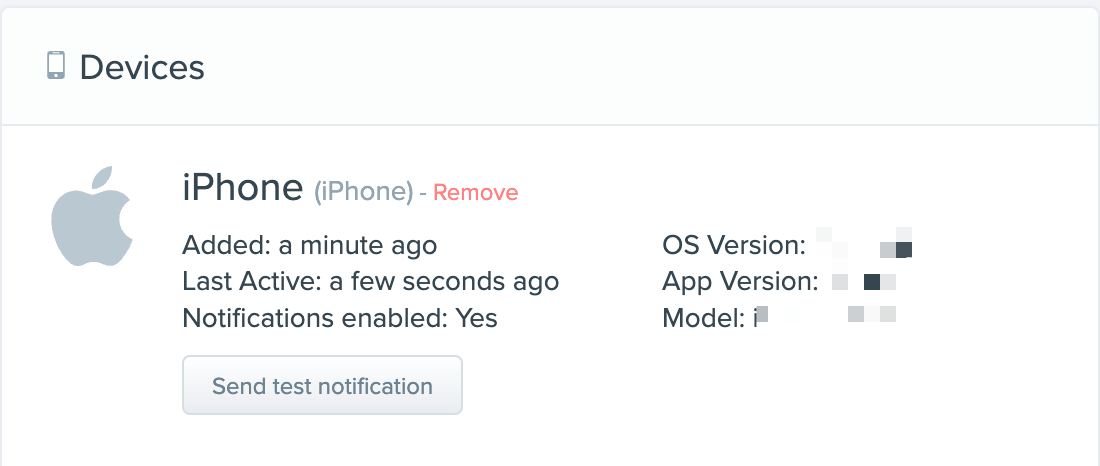 Devices show the active mobile sessions for your FUB account. To remove a device, click Remove > Yes, Remove the Device. Once a device is removed, you will no longer receive notifications on the device until you re-enable them in the Follow Up Boss app.
Added: Date logged into the app
Last Active: Last time the app was used
Notifications enabled: If app notifications are enabled
OS Version: iOS/Android software version
App Version: Version of the FUB app
Model: Model of the device
Active Sessions

Active sessions show the active desktop sessions for your FUB account. To remove a session, click the Trash icon > Logout. Once a session is removed, you will be logged out of FUB on the device.
Browser and device
Location of log in
Date of log in
IP address of log in