If you experience an issue on the iPhone app we have built in a "Report a Bug" feature that will quickly give our product team and developers information about the bug and your iPhone so we can fix it for you.
How it Works
How to Report a Bug
1. Open the iPhone App
2. Click your Initials/Image in the upper left-hand corner
3. Select Report a Bug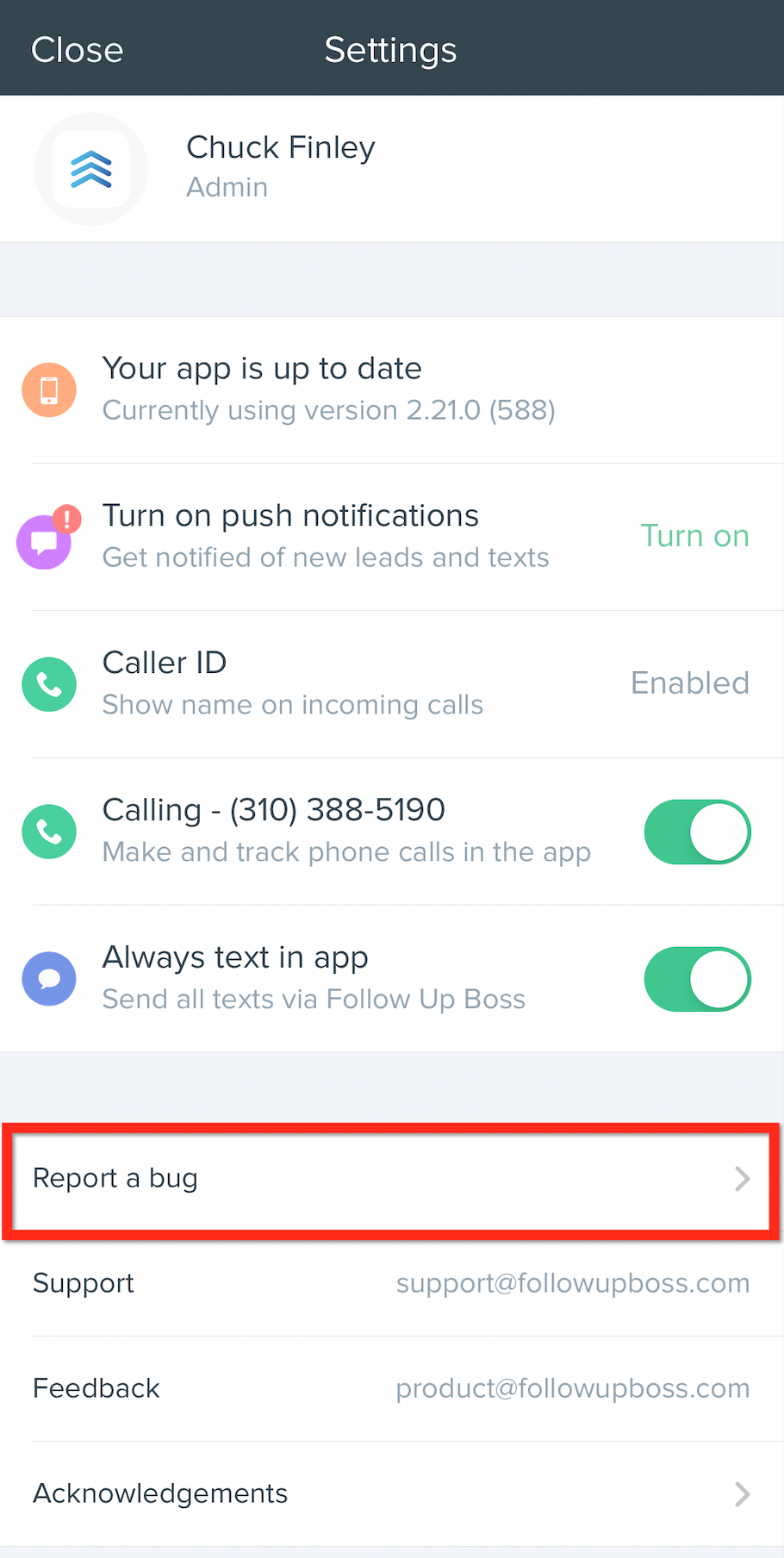 4. Explain the bug in detail and select Send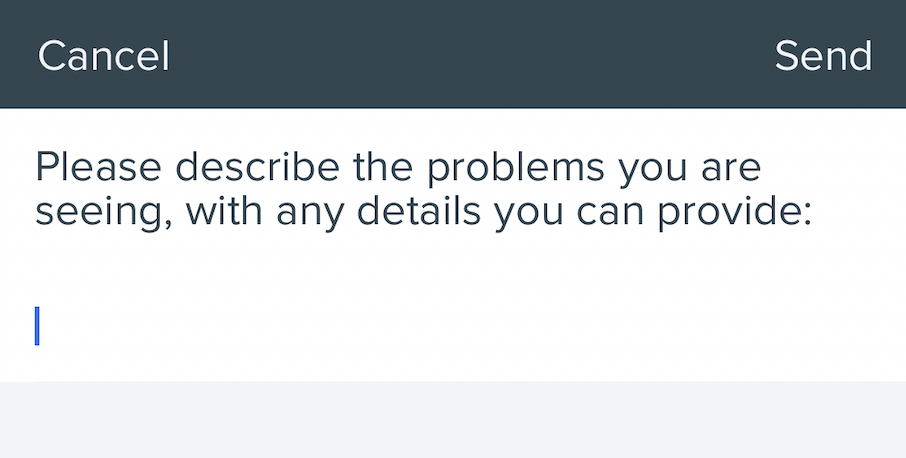 6. You will then receive a Notification that your message has been sent.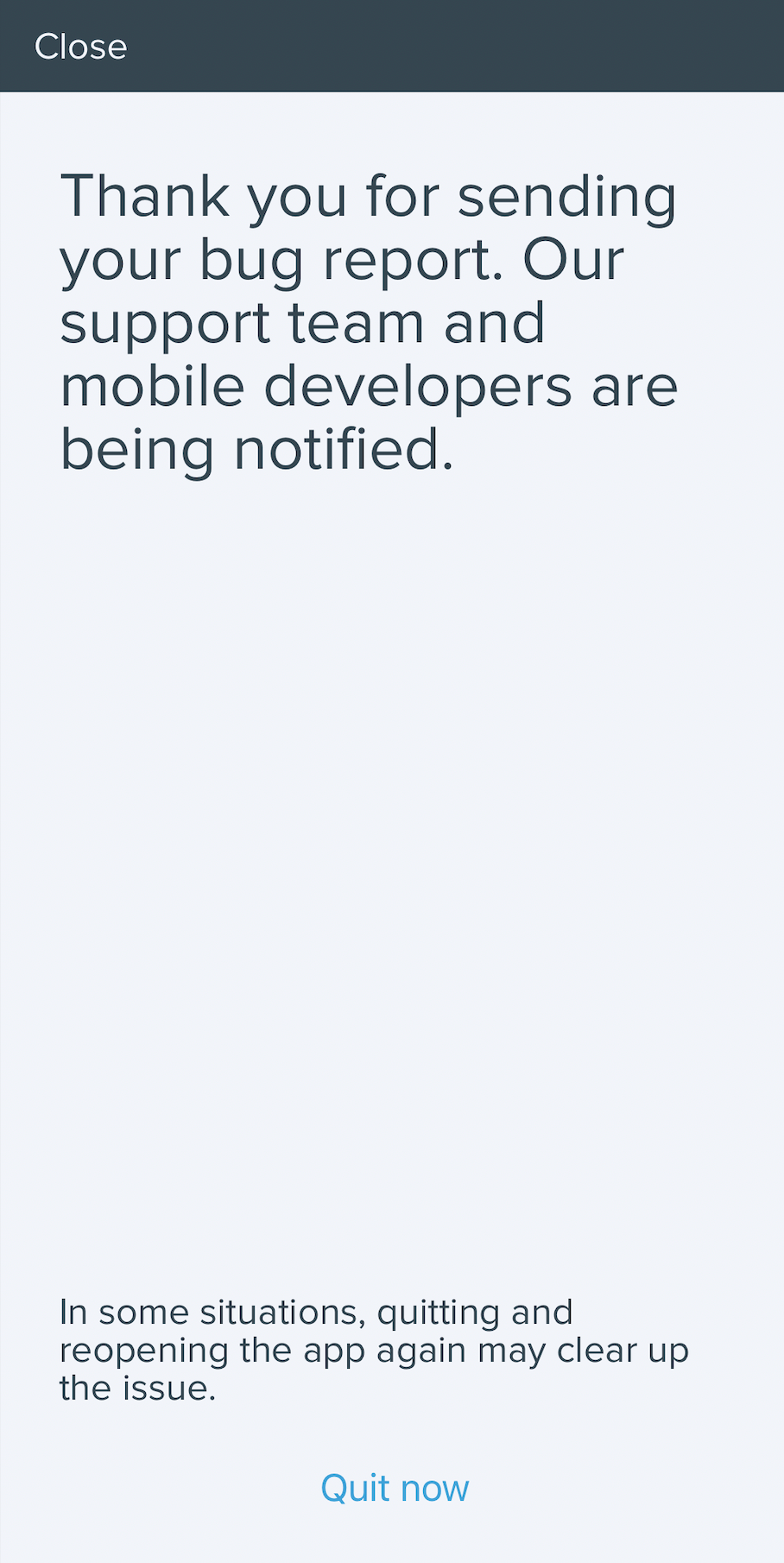 Note: As an alternative, you can use the native screen recording on iPhone to narrate the bug and email it to support@followupboss.com.