Integration Types
API
Email
Zapier
Follow Up Boss Pixel
Have leads generated by your Brivity website and landing pages flow into Follow Up Boss for engagement with our sales tools. Integrating your Brivity site with Follow Up Boss allows you to centrally manage these leads amongst leads generated on any other platform.
Email Parsing Integration
Microsoft 365, GSuite, and Gmail Users
Leads will flow into Follow Up Boss automatically via your Connected Email. Ensure Lead Processing is enabled for FUB to monitor your email inbox for new lead notifications and add them to Follow Up Boss automatically.
Alternative Setup
Copy your Follow Up Boss Lead Email Address by going to Admin > API
Go to your website admin login page
Once logged in, go to the Settings drop-down and choose Recipients
Add Recipient
Add your lead email address to the email field
Make sure that it says YES under Receive all leads? for the recipient added. If there is more than 1 recipient, make sure that the FUB recipient is the only one that has the YES.
Zapier Integration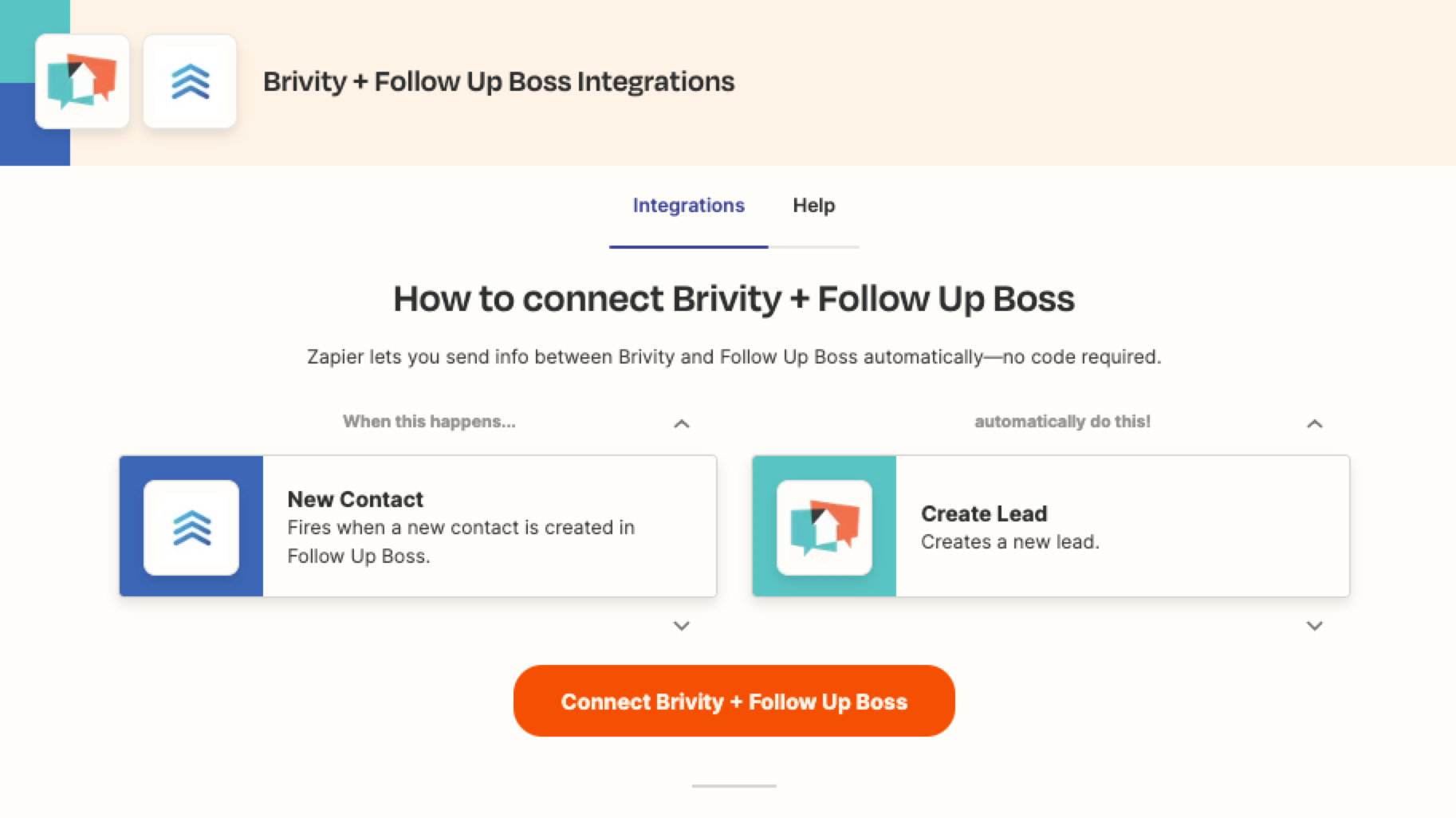 Zapier provides the ability to map additional information to Follow Up Boss.
Follow Up Boss Pixel Integration
Log In

to Follow Up Boss

Go to

Admin

>

Integrations

>

Pixel by Follow Up Boss

Tracking

>

Copy Code
Enable form capture and creating new leads in FUB
Email the Pixel code to your Brivity rep for installation.