Goal
Have leads generated by your Brivity website and landing pages flow into Follow Up Boss for engagement with our sales tools. Integrating your Brivity site with Follow Up Boss allows you to centrally manage these leads amongst leads generated on any other platform.
Popular Ways to Use the Integration
Follow Up Flexibility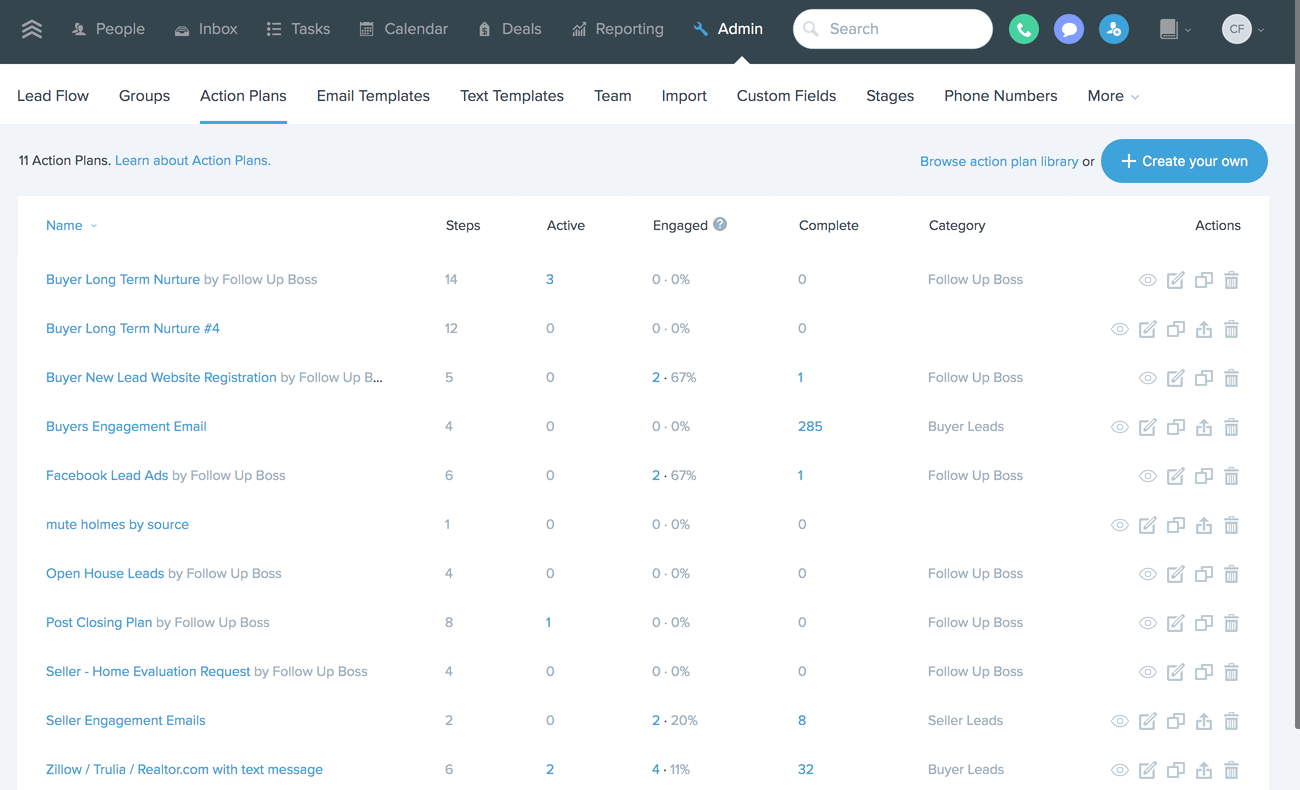 Use automated action plans for every stage of engagement, not just transactions. Create flexible automated action plans for:
Lead Nurturing
Stale Lead Engagement
Recruiting
Transactions
and More!
We also have an Action Plan Library that provides hundreds of lead enagement plans for multiple scenarios.
Automated Calling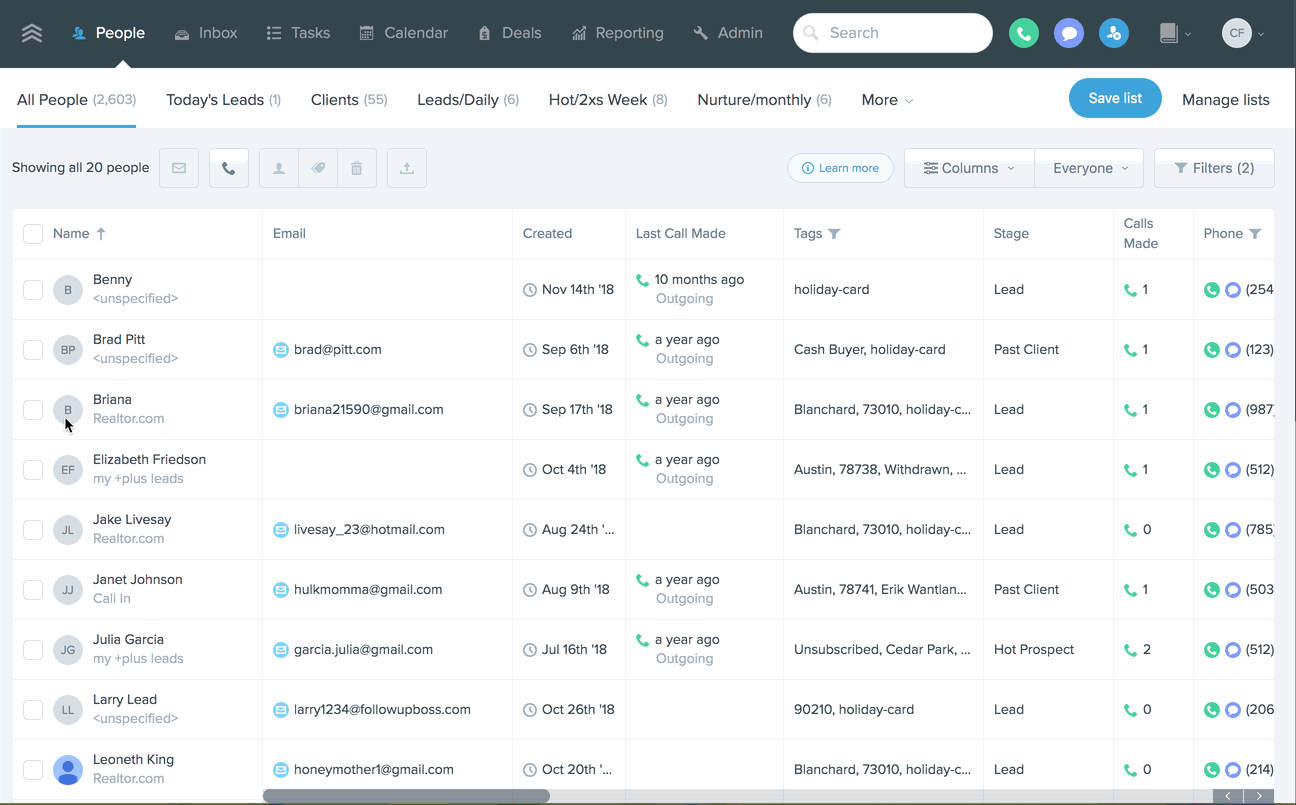 Call through your leads automatically using our Call Lists feature! Rapid-fire dialing allows you to follow up and engage more leads in less time.
Centralized Lead Management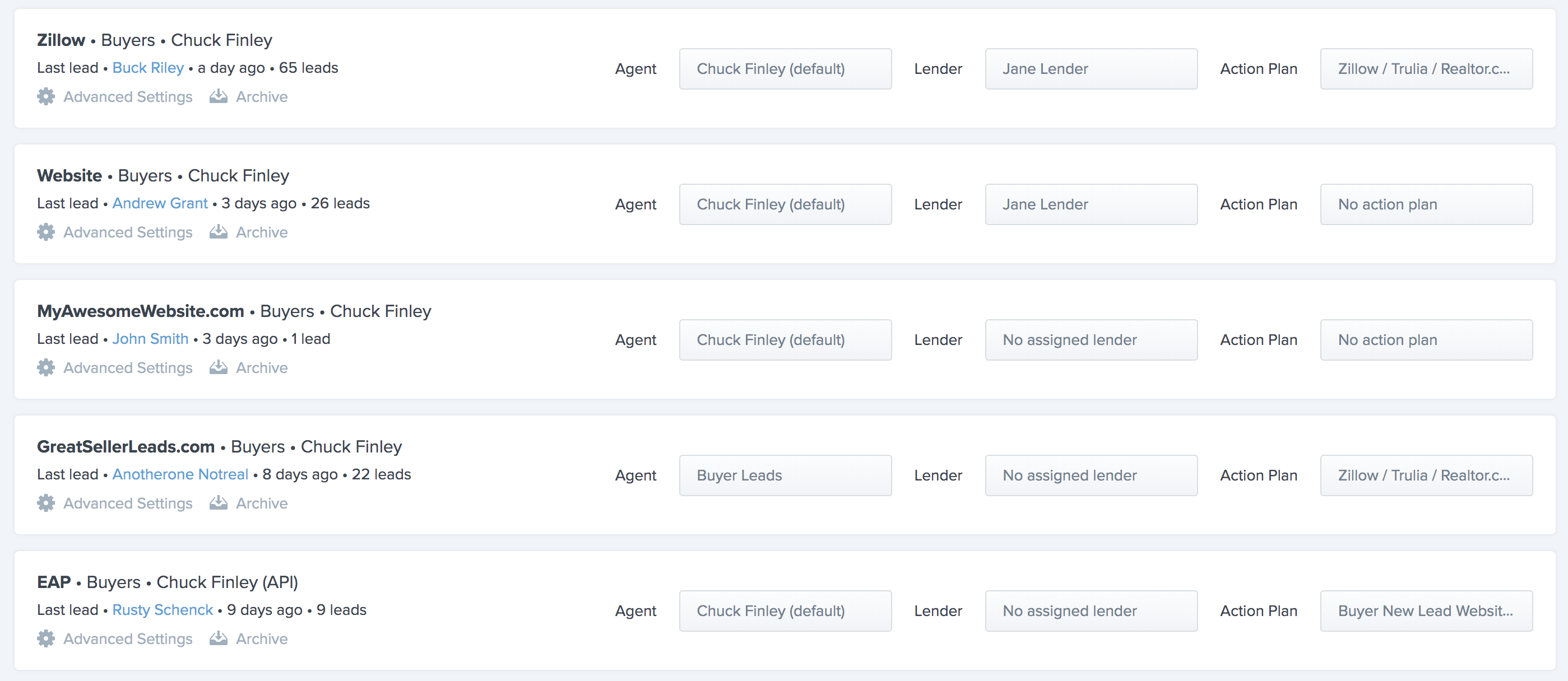 Have everything in one place! Whether your leads were generated directly through Brivity, or one of the 200+ lead providers and integrations supported by Follow Up Boss, you'll be able to centrally manage everything including:
Lead Distribution
Deal Tracking
Agent Performance Reporting
Appointments
Automated Action Plans
Follow Up Boss has deep-level integrations with platforms like Zillow, and is one of the only CRMs to have an API integration with Realtor.com. Plus, if your website or lead generation initiatives ever change, you don't need to switch CRMs.
Full List of Integrated Website Providers
How Brivity Connects to Follow Up Boss
Available integration types:
API

(Best full integration)

Email Parsing

(Gathers data found in emails only)

Zapier

(Third party)

✓
✓
✓
Email Parsing (Recommended): Follow Up Boss uses email parsing to track when new leads are registered on your website.
Follow Up Boss Pixel - Contact your Brivity rep to install our free Pixel.
Zapier: Create a lead in Follow Up Boss when a new lead is created in Brivity.
Setup
Office 365, GSuite, and Gmail users:
Leads will flow into Follow Up Boss automatically. Ensure you have enabled Inbox Lead Processing.
Users of Other Email Platforms:
1. Get your unique Follow Up Boss email address
2. Go to your website admin login page. https://brivityvaluations.com/login
3. Once logged in, go to the Settings drop down and choose Recipients.
4. Add Recipient:
5. Make sure that it says YES under 'Receive all leads?' for the one you added. If there are more than 1 recipients, make sure that the FUB recipient is the only one that has the YES.
Test it out
Once you have changed over your Brivity email address you can test it out by going to your website and submitting an inquiry. You should receive an email notification from Follow Up Boss and see the lead in the system under "Leads Today" and the "Leads" stage.
Notes
The fields parsed from Brivityare Name, Email and Phone Number. A copy of the original lead email will also be sent to you and stored in Follow Up Boss.