Goal
Route FastExpert leads to Follow Up Boss for automated lead distribution, instant follow up, and nurturing.
Popular Ways to Use the Integration
Automated Lead Nurturing Made Easy
Easily make a stellar first impression with automatic text messages and emails that compel leads to work with you.
Workshop: Conquer the First Call Like a Boss - Winning Inbound Buyer Leads [Link]
Get Leads on the Phone Faster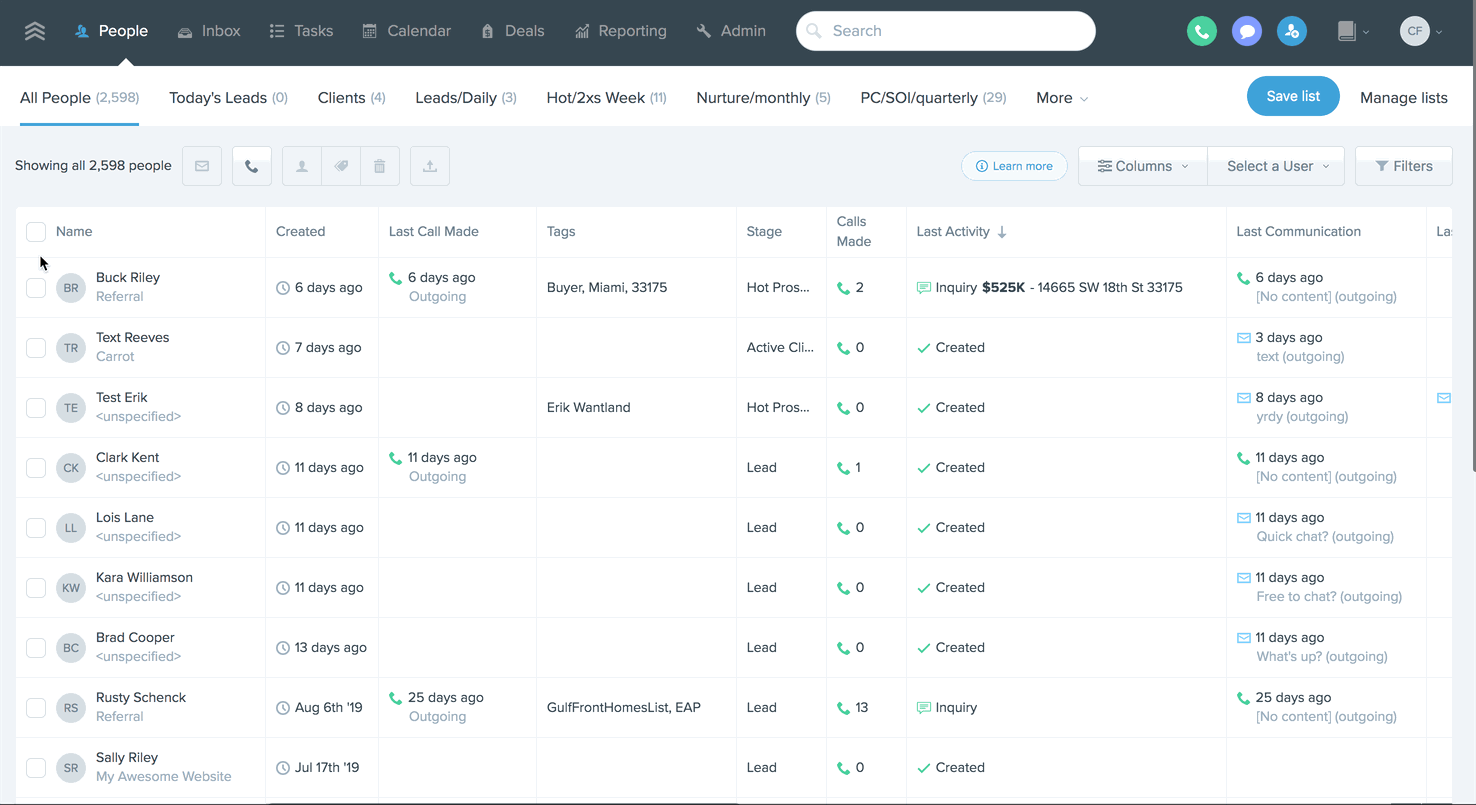 Dial through your follow up lists in just a couple of clicks using our automated dialing system.
Know Who to Follow Up with and When

We'll show you who to reach out on a daily, weekly, and monthly basis using top-notch Smart Lists that help you stay on top of everyone in your database.
Webinar: Recommended Smart Lists [Link]
How FastExpert Connects to Follow Up Boss
Available integration types:
API

(Best full integration)

Email Parsing

(Gathers data found in emails only)

Zapier

(Third party)

✓
Setup
Office 365, GSuite, and Gmail users:
Leads will flow into Follow Up Boss automatically. Ensure you have enabled Inbox Lead Processing.
Alternative Setup:
1. Login to Follow Up Boss.
2. Copy your lead routing email address (Lead Email Address) from your Admin>API page.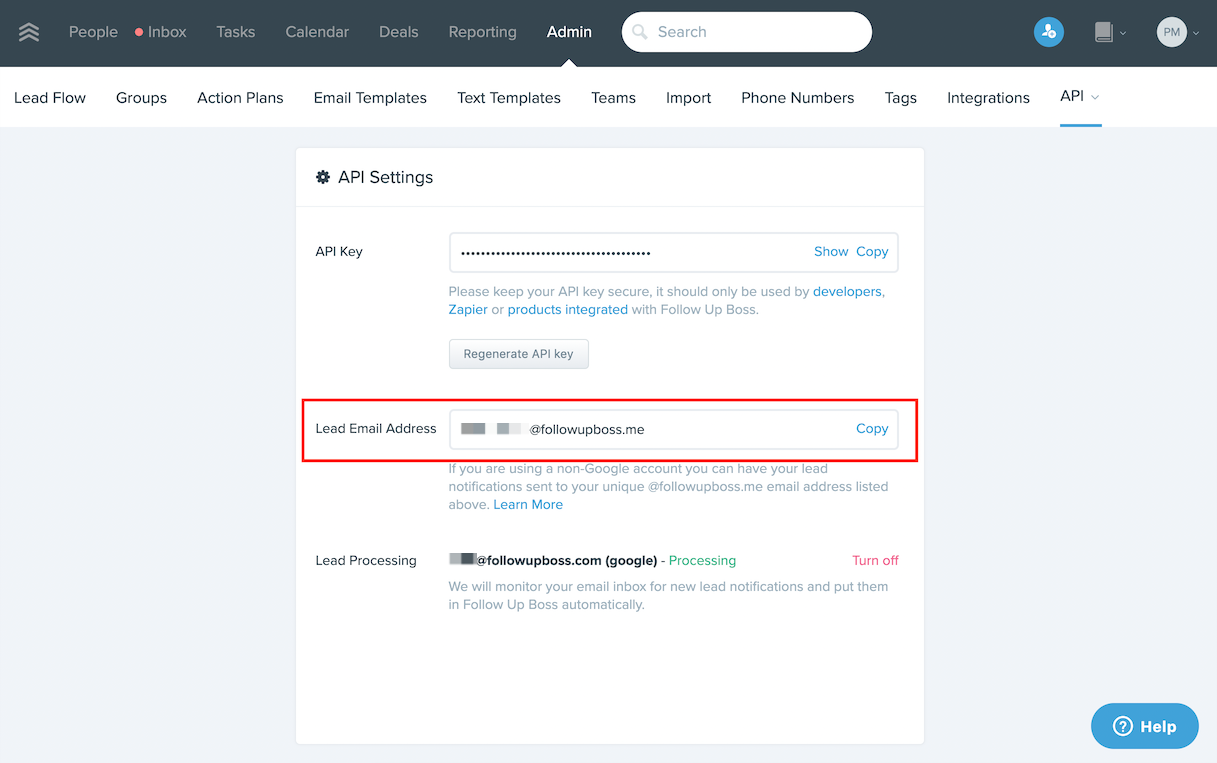 3. Route or forward your "new lead" email alerts from FastExpert to that lead routing email address, and the new leads will be created in Follow Up Boss automatically.
Note: You can set your FastExpert alternate email to your Follow Up Boss lead routing email address to automate this process.
To Set An Alternate Email in FastExpert
1. Log in to FastExpert.
2. In FastExpert, click on the drop-down menu in the top-right corner of the screen.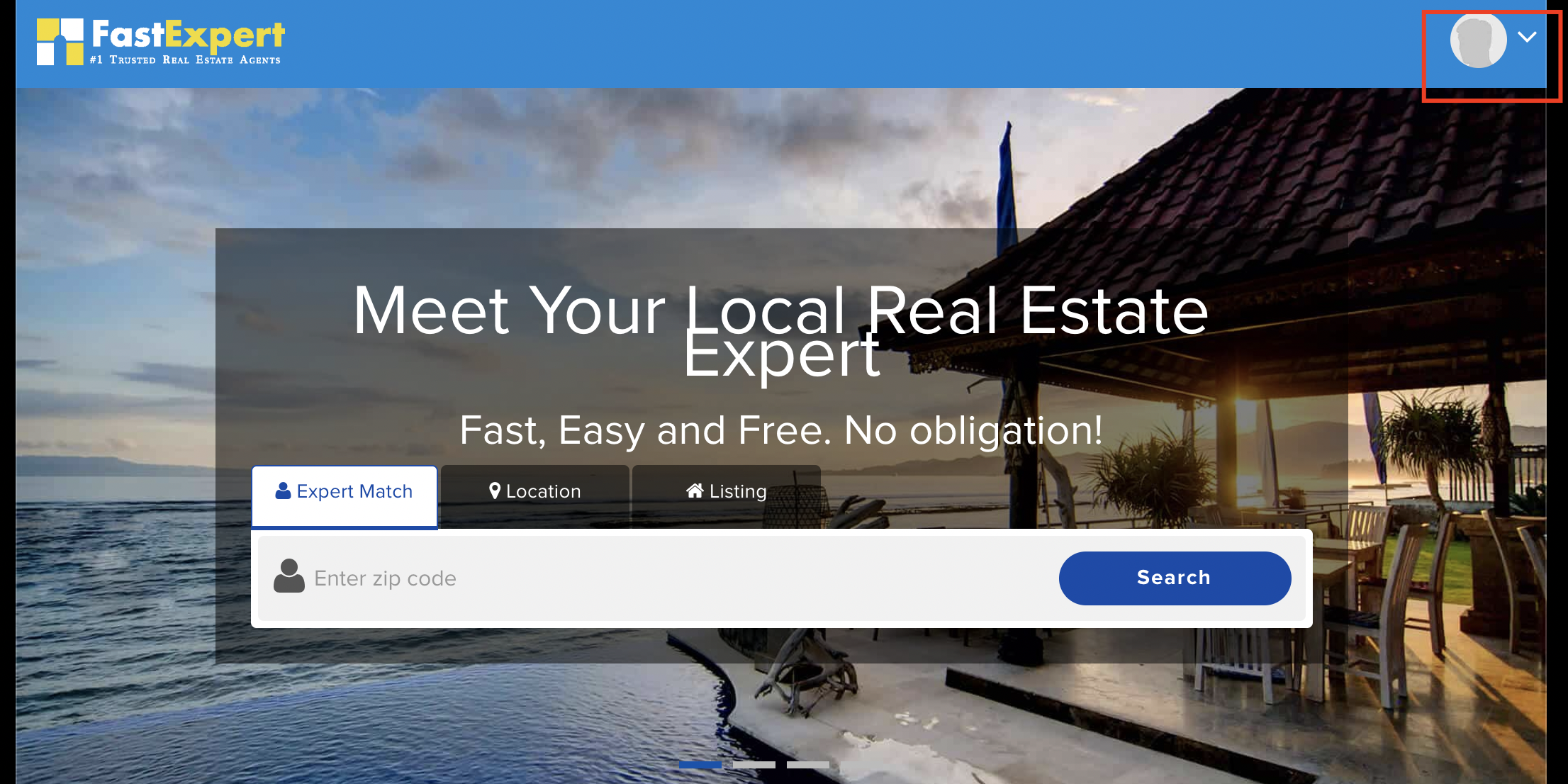 3. Click on the Lead Preference tab in the drop-down menu.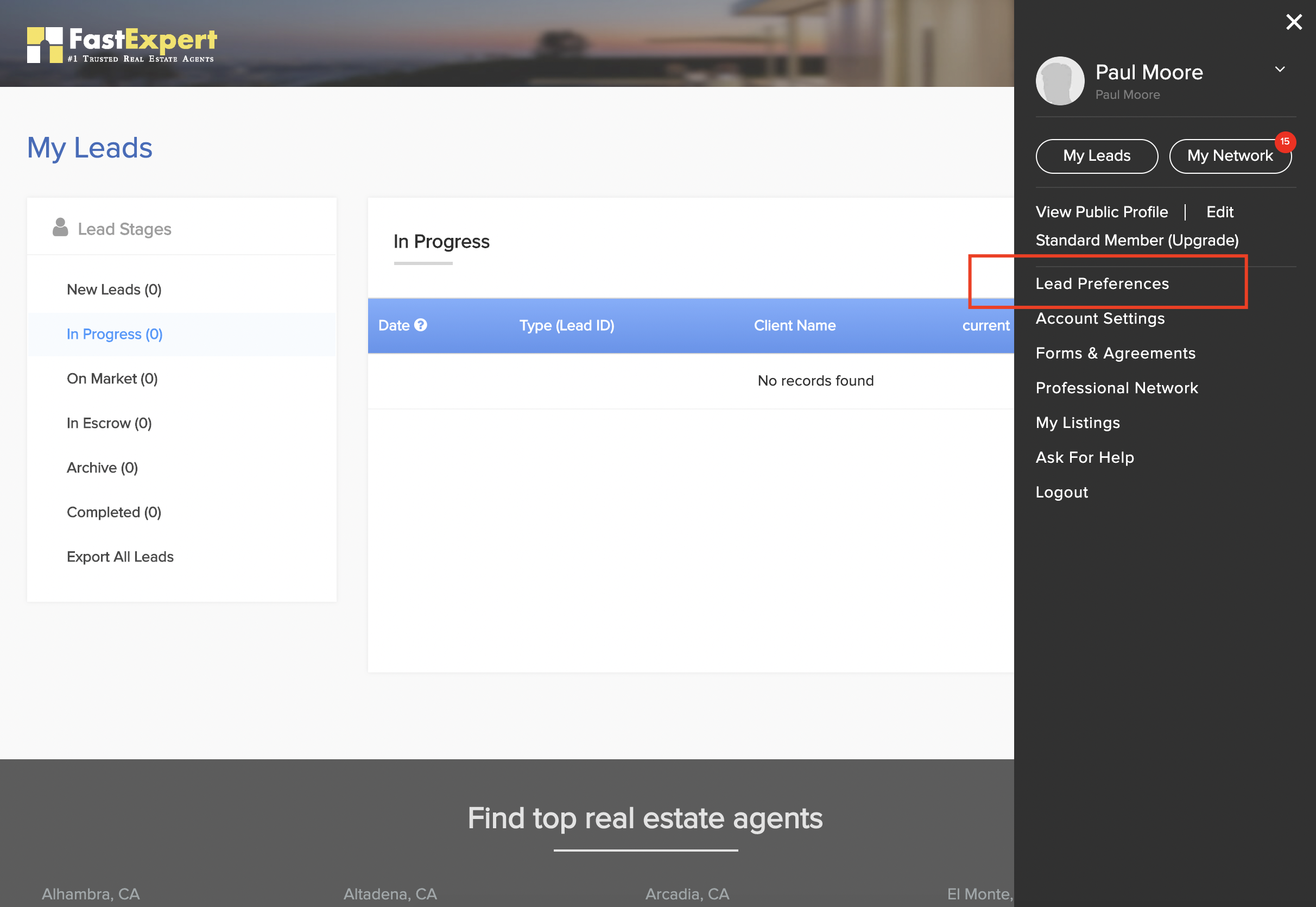 4. At the bottom left of the Lead Preference page, click "Lead Notification."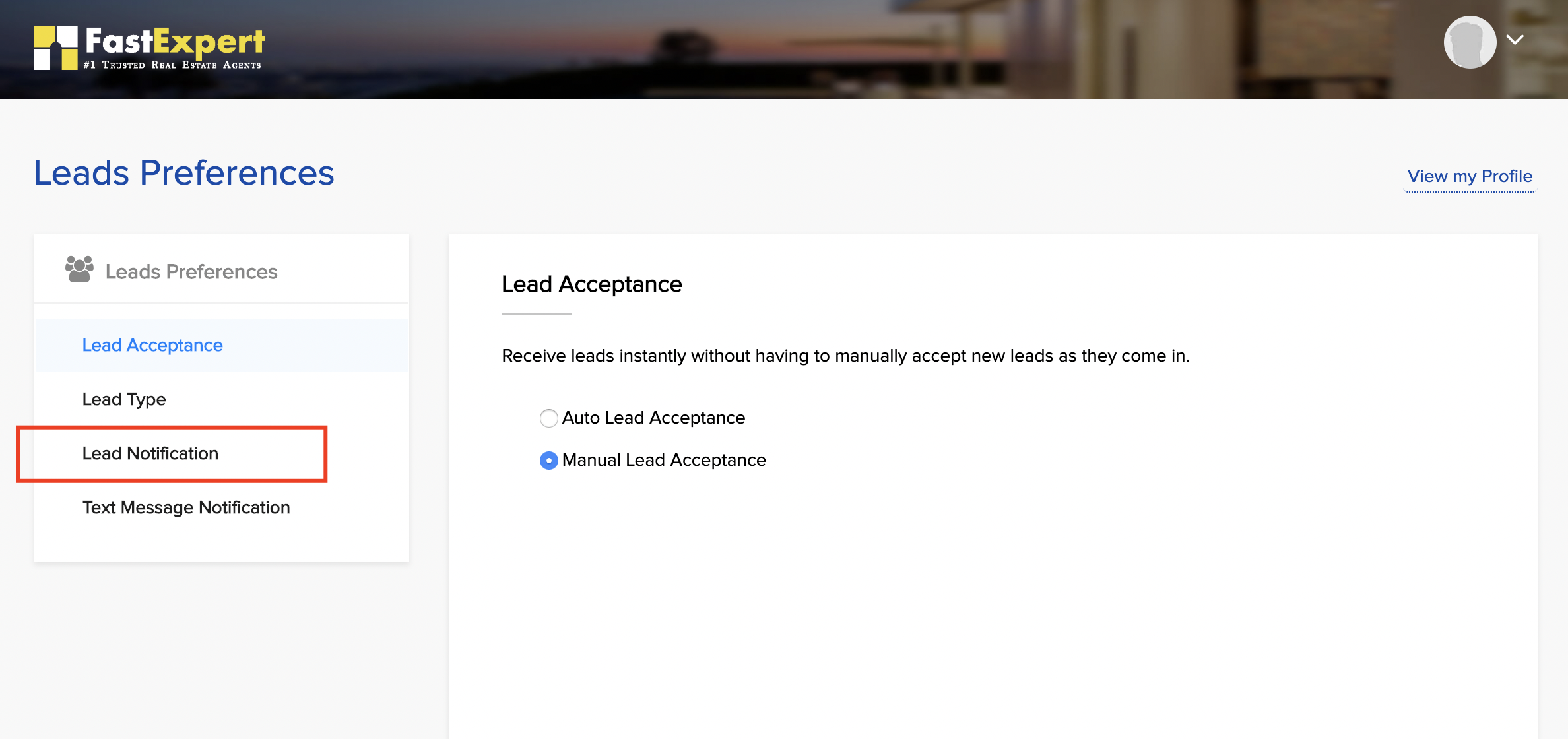 5. Add your Follow Up Boss lead routing email address to the Additional Email field.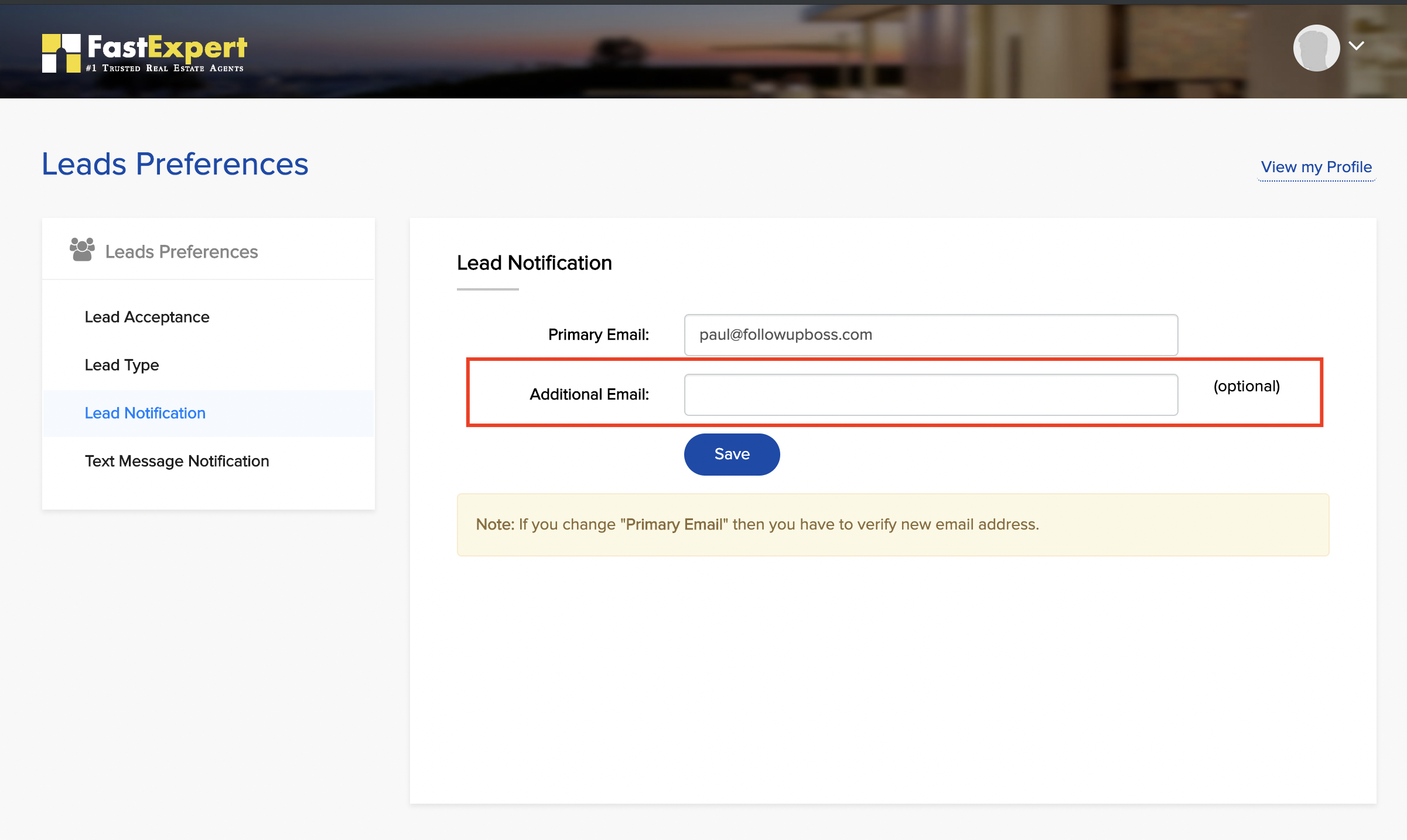 6. Click Save.
Once complete, send a test lead through FastExpert with a new unique name and email address to check if it's properly flowing into FUB.