Have Opcity leads flow into Follow Up Boss for automated distribution to your agents, instant follow-up via action plans, and top-of-the-line Deal tracking through closing.
Popular Ways to Use the Integration
Route Incoming Calls to Your Top Agents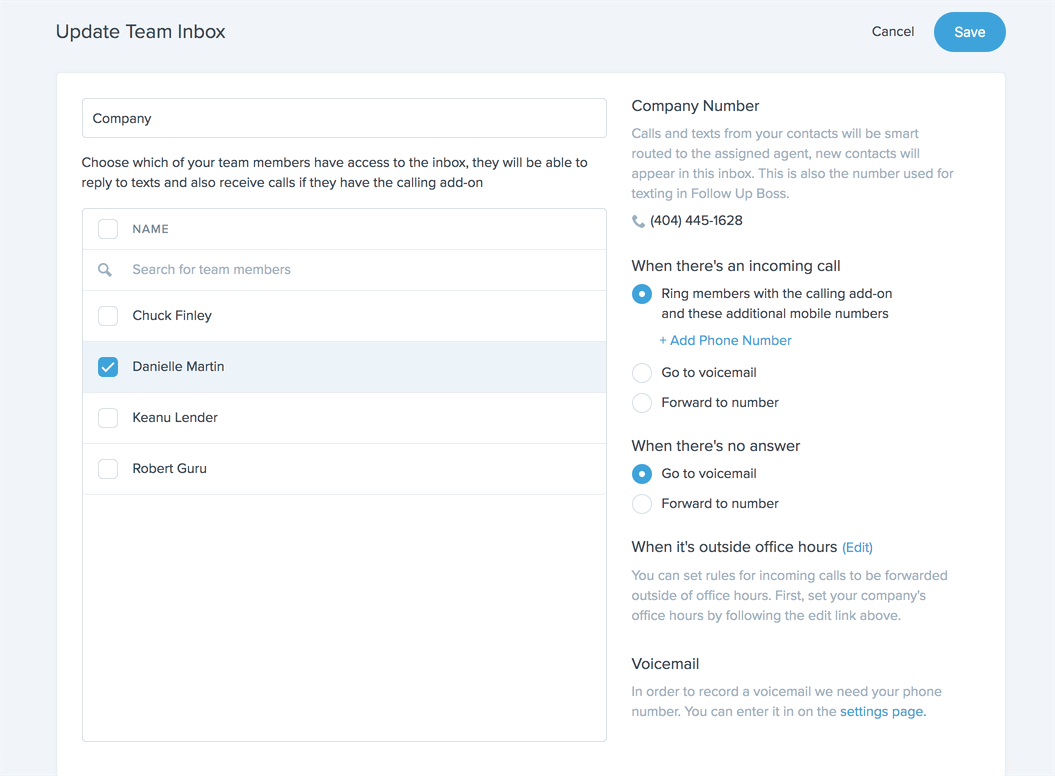 Send calls to your Team Inbox number to simultaneously notify your agents of choice so incoming contacts connect with live agents more quickly.
Dial Through Your Follow-Ups Fast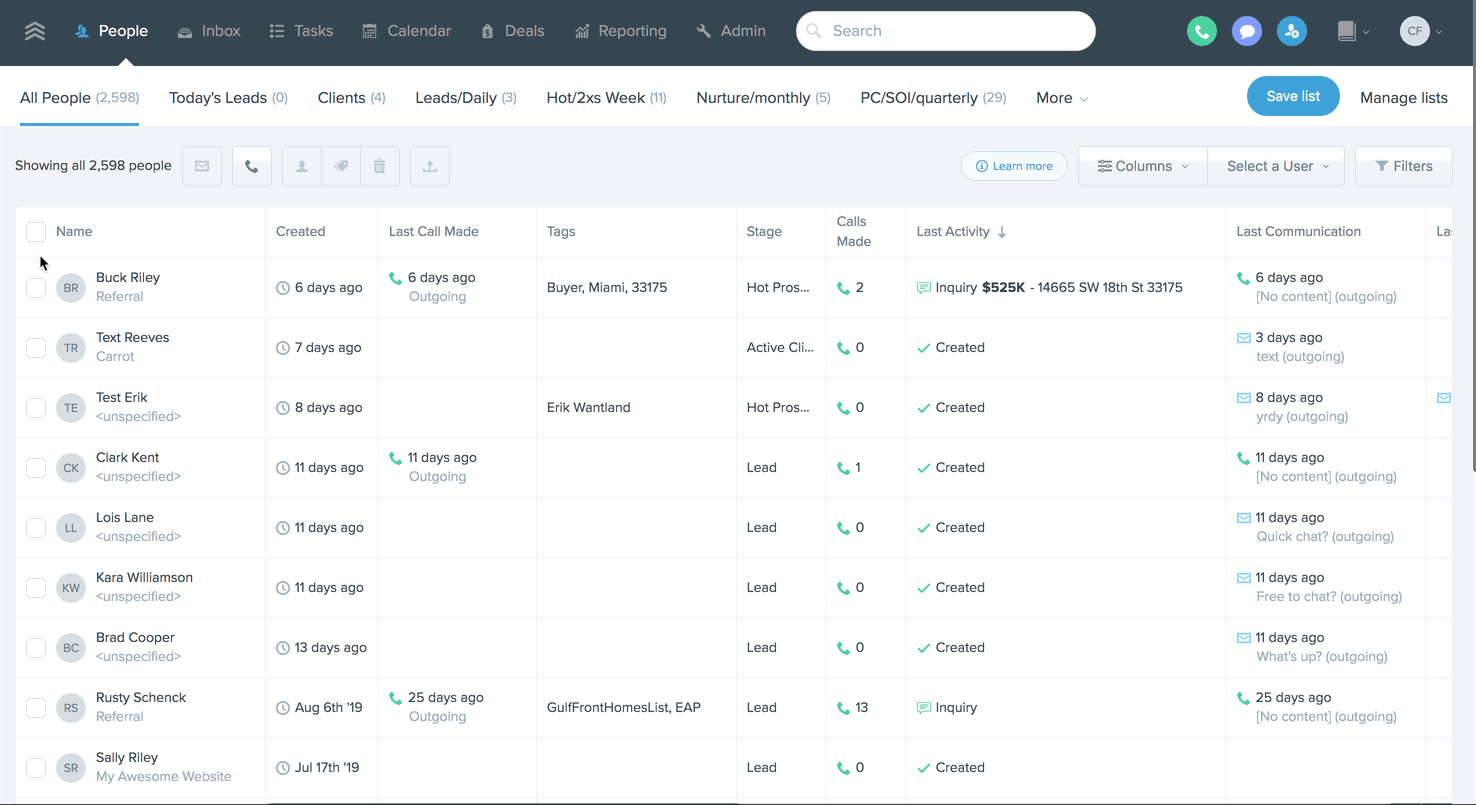 Have a list of priority contacts you'd like to dial through quickly? With Call Lists, Follow Up Boss gives you the ability to automatically call through your contact lists with just a few clicks!
Nurture Contacts Through Closing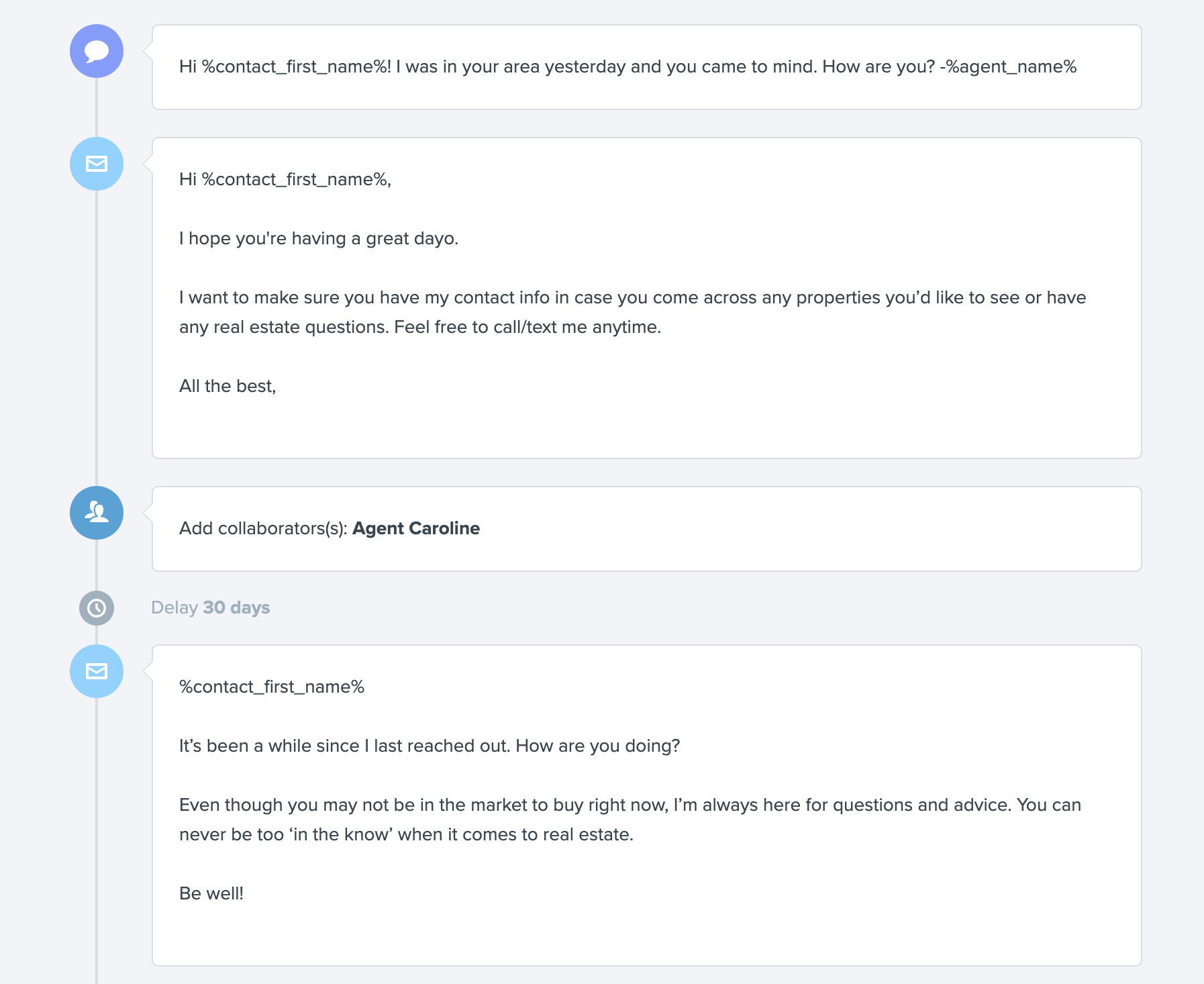 Easily stay in touch with contacts via automated action plans, text messages, email, and task campaigns.
How Opcity Connects to Follow Up Boss
Available integration types:
API

(Best full integration)

Email Parsing

(Gathers data found in emails only)

Zapier

(Third party)

✓
Note: Agent names in Follow Up Boss need to be an exact match to the agent names in Opcity for contacts to be assigned to the correct agent automatically.
Office 365, GSuite, and Gmail Users
Contacts will flow into Follow Up Boss automatically. Ensure you have enabled Inbox Lead Processing.
Follow Up Boss Lead Email Address
You'll want the Opcity "new lead" email alerts sent to your Follow Up Boss lead email address. To accomplish this, your Follow Up Boss lead email address will need to be set as your Opcity account's main email address so "new lead" email alerts are sent to Follow Up Boss.
Alternate Setup
Another solution is to create an auto-forwarding rule in your email inbox that forwards the new lead email alerts from Opcity to your Follow Up Boss lead email address.
Standard contact information will be automatically added to Follow Up Boss, and additional information will be added if it is present in the email.
Assigned agent (only if this is a new contact)
Assigned lender (only if one is not already present)
Price
Primary Zip Code
Time frame
Financing
Loan transfer type
Title officer information