Follow Up Boss can add leads generated by AppFolio.
If you have connected a Google email to your Follow Up Boss account, we can pick up AppFolio leads from there. If you are not the account owner, be sure you have Inbox Processing turned on under Admin > API.
If you hare not using a connected Google email, follow these steps:
1. Log in to your AppFolio Account.
2. In the upper right corner, click your name and go to Settings.
3. Scroll down to the Vacancy Posting Contact Settings section. Enter your FUB Lead Email Address (found in your account under Admin > API).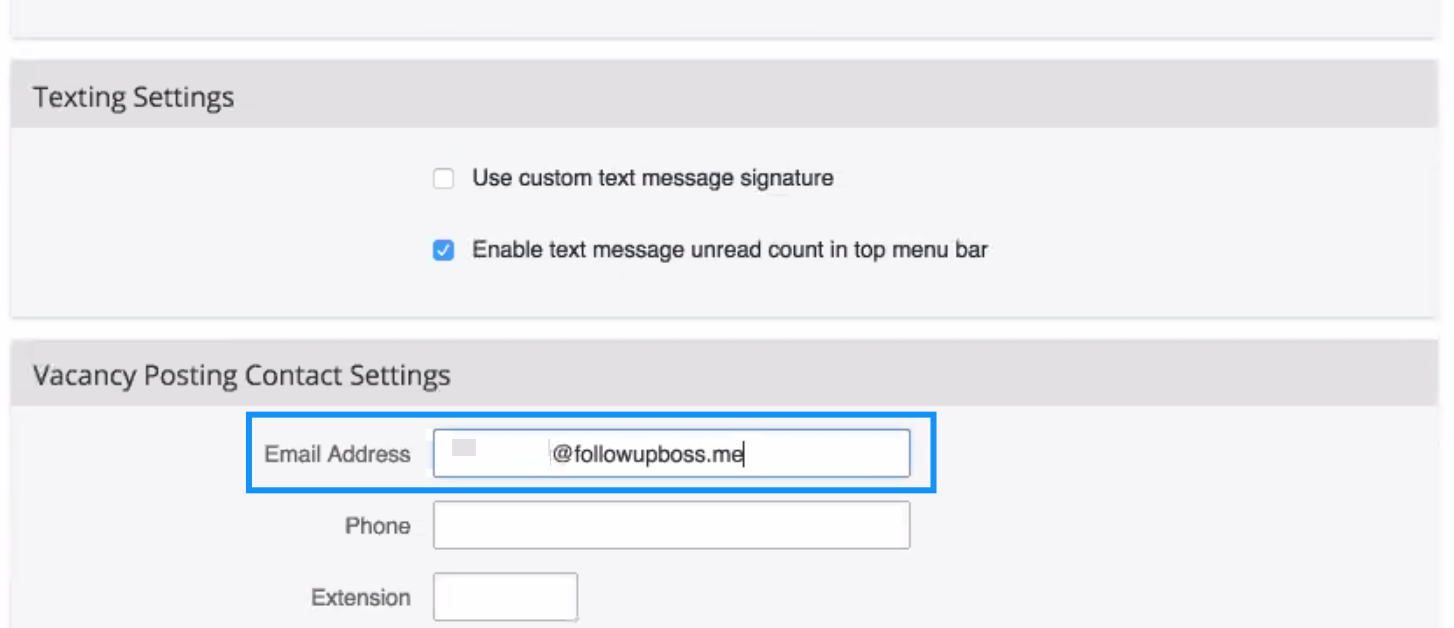 4. Click Save at the bottom of the page.
Note: Each person will need to complete these steps to have their AppFolio leads sent info Follow Up Boss.
The next time a lead from AppFolio comes in, Follow Up Boss will pick up the lead and add it to your account. After that point, an admin in FUB can also set up who should get the lead in Follow Up Boss or whether you want an action plan to start automatically from Admin > Lead Flow.