How to setup
NOTE: Skip this if your Gmail or Google Apps account is connected to FUB
1. Get your unique Follow Up Boss email address, e.g. team.fub@followupboss.me.
2. Log into your Auction.com account at www.auction.com.
3. Go to "Your Profile" and put in your unique email address from Follow Up Boss in the "Email" field. Hit "Save".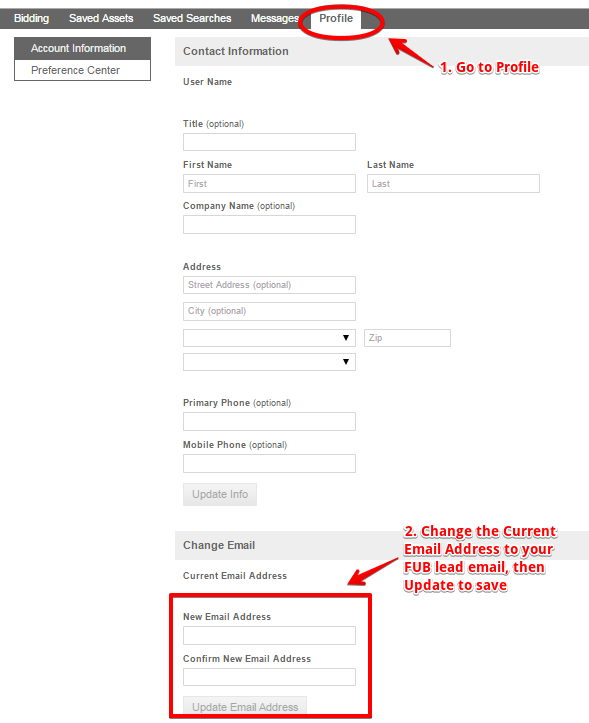 Test it out
Once you have changed over your Auction.com email address you can test it out by going to Auction.com, finding your profile and submitting an inquiry. You should receive an email notification from Follow Up Boss and see the lead in the system under "Leads Today" and the "Leads" stage.
Notes
The fields parsed from Auction.com are Name, Email and Phone Number. A copy of the original lead email will also be sent to you and stored in Follow Up Boss.
Remember once you change your email address in Auction.com, your Follow Up Boss email address will be the one you use to login. We suggesting using a password manager like lastpass.com to remember this.