Integration Types
API
Email
Zapier
Follow Up Boss Pixel
Auction.com is a leading real estate marketplace offering over 30,000 discounted residential bank-owned and foreclosure home deals.
Email Parsing Integration
Microsoft 365, GSuite, and Gmail Users
Leads will flow into Follow Up Boss automatically via your Connected Email. Ensure Lead Processing is enabled for FUB to monitor your email inbox for new lead notifications and add them to Follow Up Boss automatically.
Alternative Setup
This is for FUB users not using Inbox Lead Processing via Microsoft 365, GSuite, or Gmail.
1. Copy your Follow Up Boss Lead Email Address by going to Admin > API
2. Log in to your Auction.com account
3. Go to Profile and paste your Follow Up Boss Lead Email Address in the Email field > Save
Note: Once your email address in Auction.com has been changed, your @followupboss.me email address will be the one you use to log in to Auction.com with.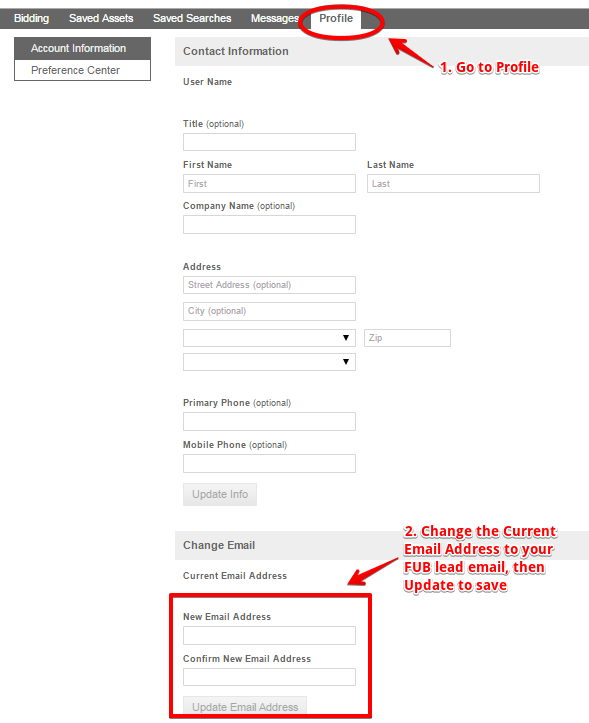 Testing the Connection
To test the connection, go to Auction.com > find your profile and submit an inquiry in an incognito window. The fields parsed from Auction.com are Name, Email, and Phone Number.
Resource