Google Account:
If you're the account owner and your Google account is connected to Follow Up Boss, have your RentHop leads sent to your connected email and our system will automatically pick them up. This is the best way to be setup.
Alternative Setup:
**Important Note**
The issue with using this alternative set up with RentHop is that it requires you to change your login email to your FUB lead email in order for lead notification emails to be sent directly there. The good news is that you can choose a separate 'Display Email' under settings so that this email won't show up publicly anywhere.
Login to your RentHop account and then click 'Profile' in the top right corner
Click Profile/Settings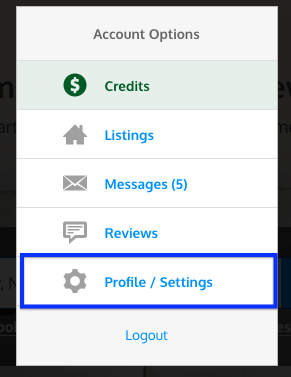 4. Change your Username/Email to your FUB lead email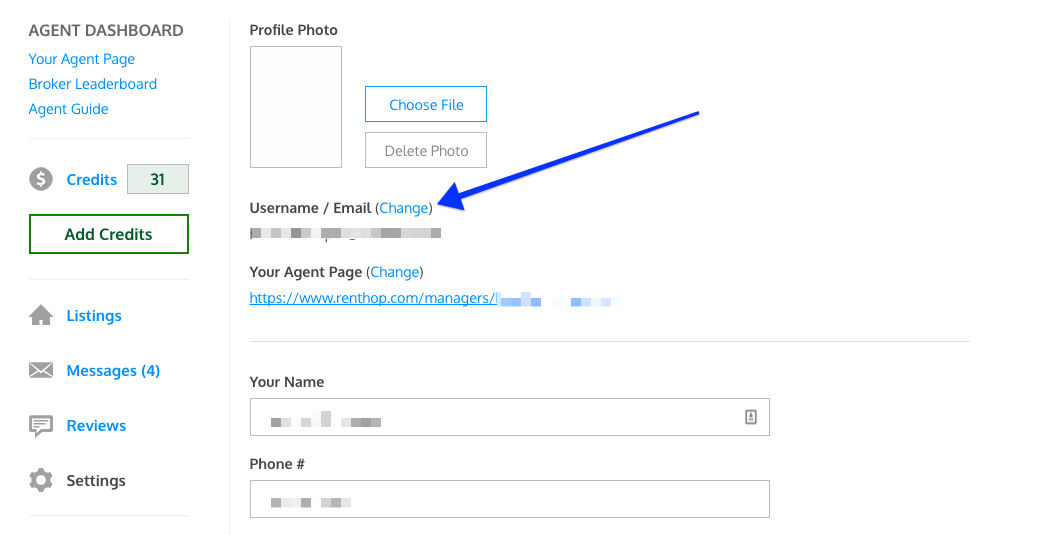 5. Make sure that the display email is still showing your main email address

6. Now you can test the connection by submitting and inquiry on one of your rental listings
Notes
The fields parsed from RentHop are Name, Email, Phone Number and inquiry address. A copy of the original lead email will also be sent to you and stored in Follow Up Boss.