1. Get your unique @followupboss.me email address.
2. Login at https://elp.daveramsey.com/admin/
3. Click Account > Account Profile.
4. Scroll down to Third Party CRM Information and select Follow Up Boss and enter your @followupboss.me email.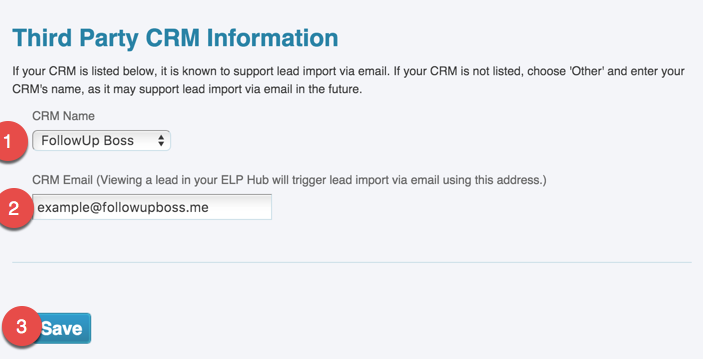 Note: when you receive a Dave Ramsey lead you will still need to click the link in the email they send you to get the lead information which will then be sent to Follow Up Boss.