Dave Ramsey provides his viewers/listeners with recommended real estate agents in most areas across the US. When one of those consumers requests to connect with one of the partnering agents, the lead is sent to the agent. Follow Up Boss parses the lead notification email for easy, automated follow-up and deal tracking.
Popular Ways to Use the Integration
Follow Up Faster Than Competing Agents
Immediately engage with contacts upon acceptance. Follow Up Boss will instantly send an initial text message and follow-up emails to your contacts without needing to take any additional action. Learn more about Action Plans.
Connect with Contacts on the Phone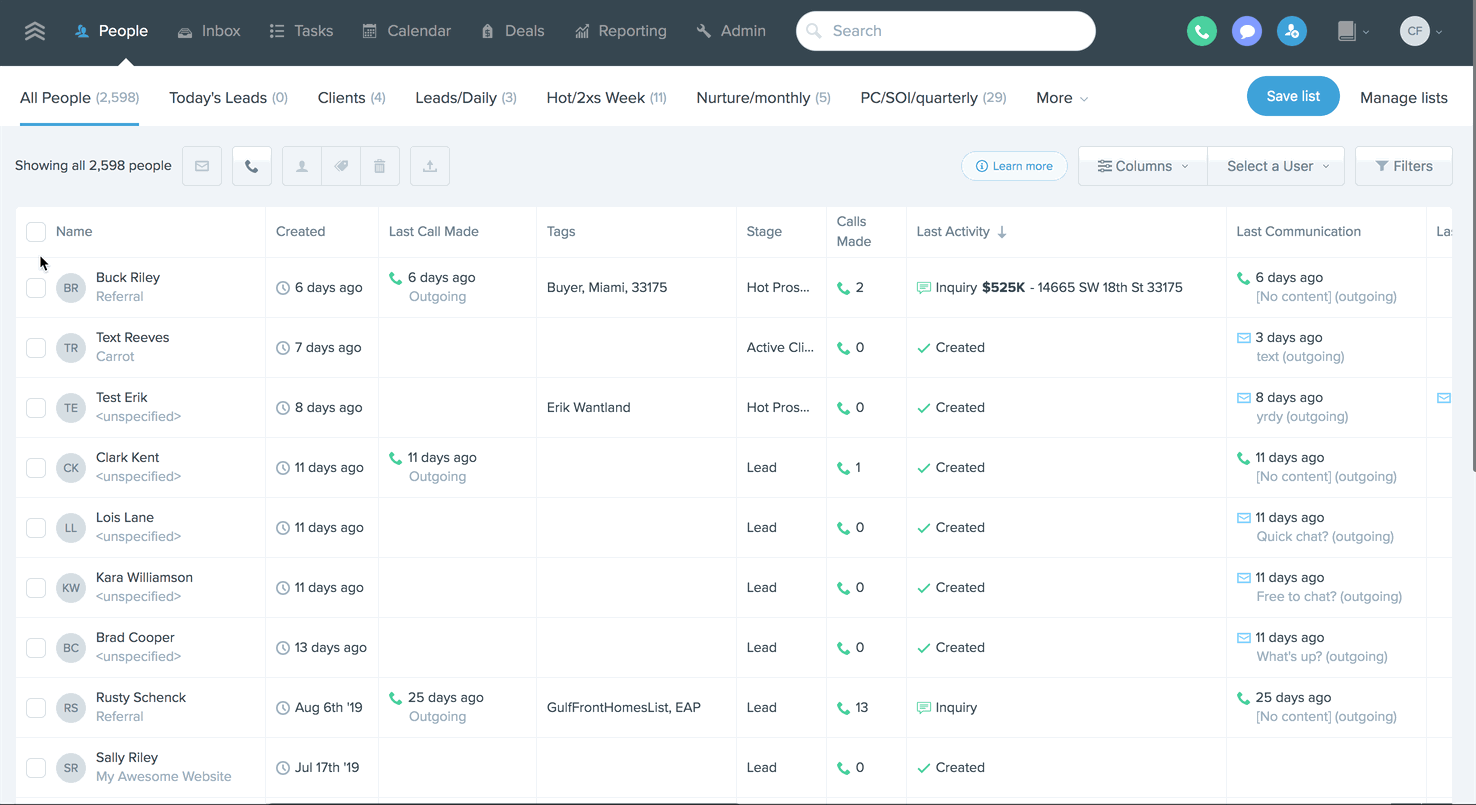 Have a list of contacts that you need to call? Use Call Lists and connect with just a couple of clicks! Check out our webinar on How to Conquer the First Call.
Manage Your Contacts on the Go
An agent is never tied to one location. Our iPhone and Android apps put your contacts in your pocket. Get updates, make notes, and keep track of appointments on the go.
How Dave Ramsey Connects to Follow Up Boss
Available integration types:
API

(Best full integration)

Email Parsing

(Gathers data found in emails only)

Zapier

(Third-party)

✓
Setup
1. Copy your Follow Up Boss lead email address.
2. Paste the lead email address into an email and send it to trusted.support@ramseysolutions.com - requesting to connect your ELP account to your Follow Up Boss account.
Note: When you receive a Dave Ramsey lead you will still need to click the link in the Dave Ramsey email to get the lead information which will then be sent to Follow Up Boss: