Integration Types
API
Email
Zapier
Follow Up Boss Pixel
Take your business to the next level with a strong, top-performing CRM used by some of the top-performing teams in the country.
Email Parsing Integration
Microsoft 365, GSuite, and Gmail Users
Leads will flow into Follow Up Boss automatically via your Connected Email. Ensure Lead Processing is enabled for FUB to monitor your email inbox for new lead notifications and add them to Follow Up Boss automatically.
Alternative Setup
1. Copy your Follow Up Boss Lead Email Address by going to Admin > API
2. Log in to Keller Williams Realty
3. Click View Contacts to log in to eEdge (Market Leader)

4. Click your profile picture at the top right and choose Email Settings
5. Click My Account on the left side of the page, then click Activity Alerts under My Account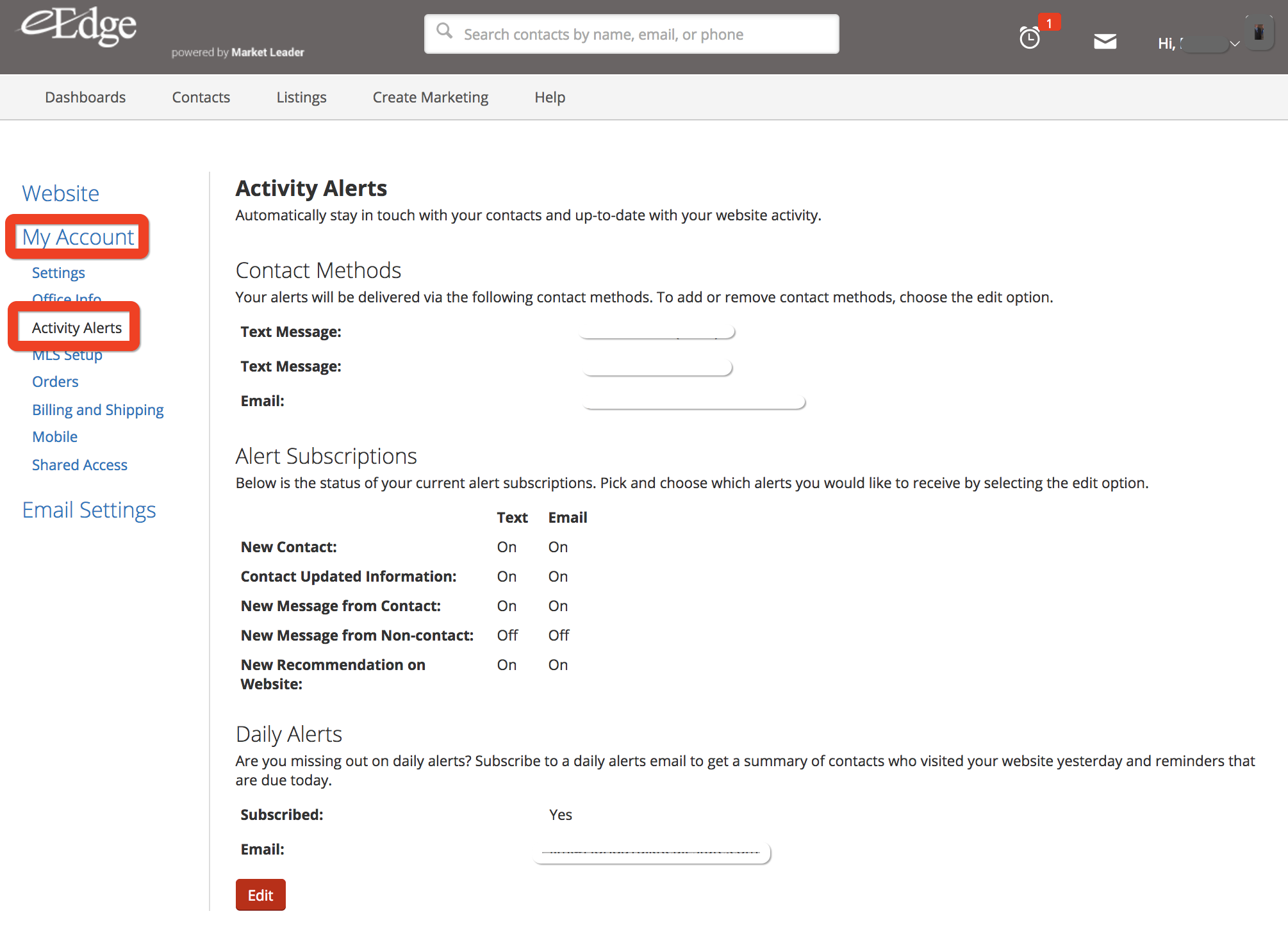 6. From the Activity Alerts page, click Edit at the bottom of the page and enter your Follow Up Boss lead routing email.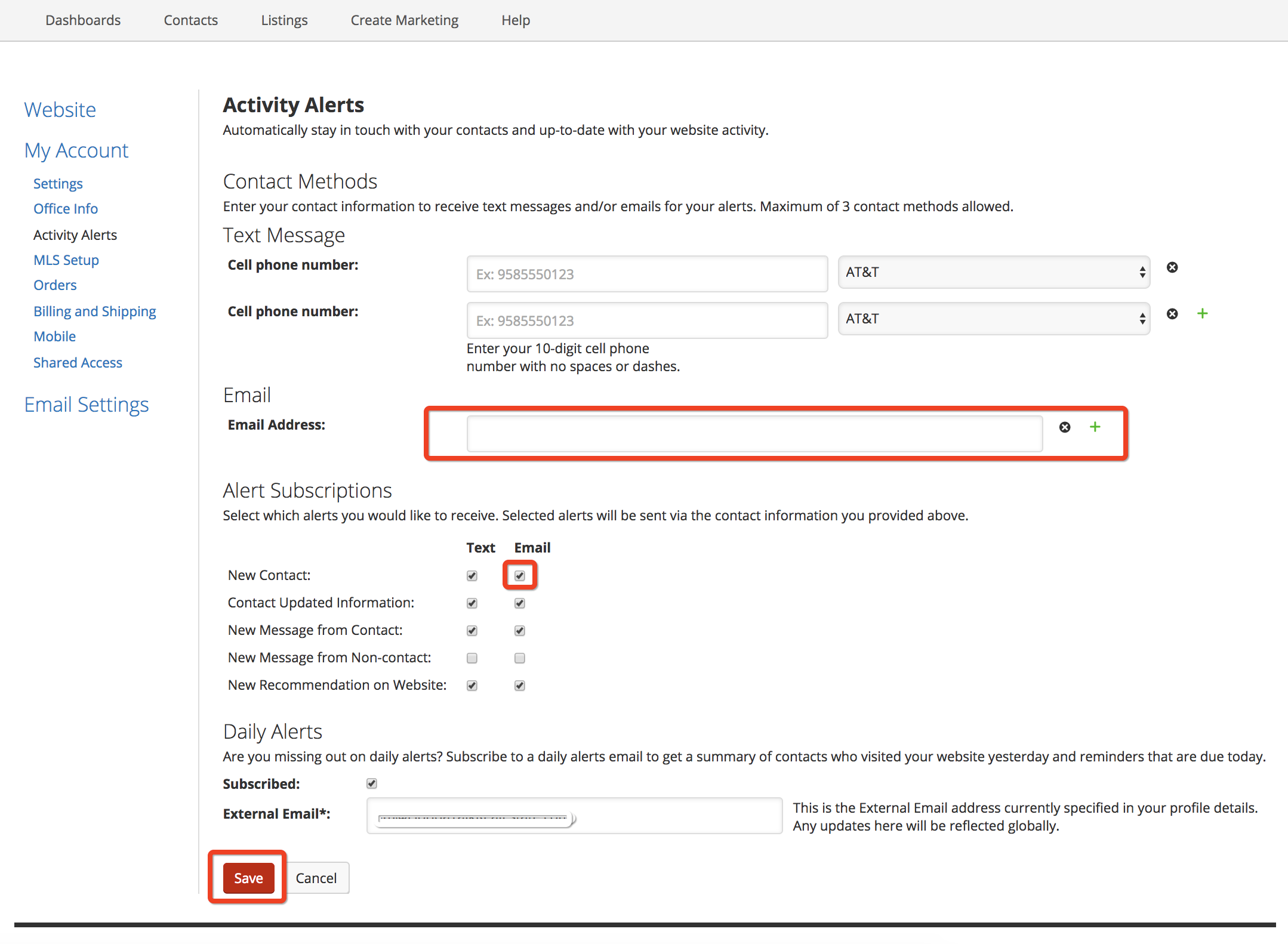 7. Make sure you have the checkbox ticked for New Contact.
8. Click Save.