Goal
Take your business to the next level with a strong, top-performing CRM used by some of the top-performing teams in the country.
Quick and easy setup gives you the ability to instantly follow up and centrally manage your leads from a variety of sources.
Popular Ways to Use the Integration
Get More Leads on the Phone with Easy, Automated Dialing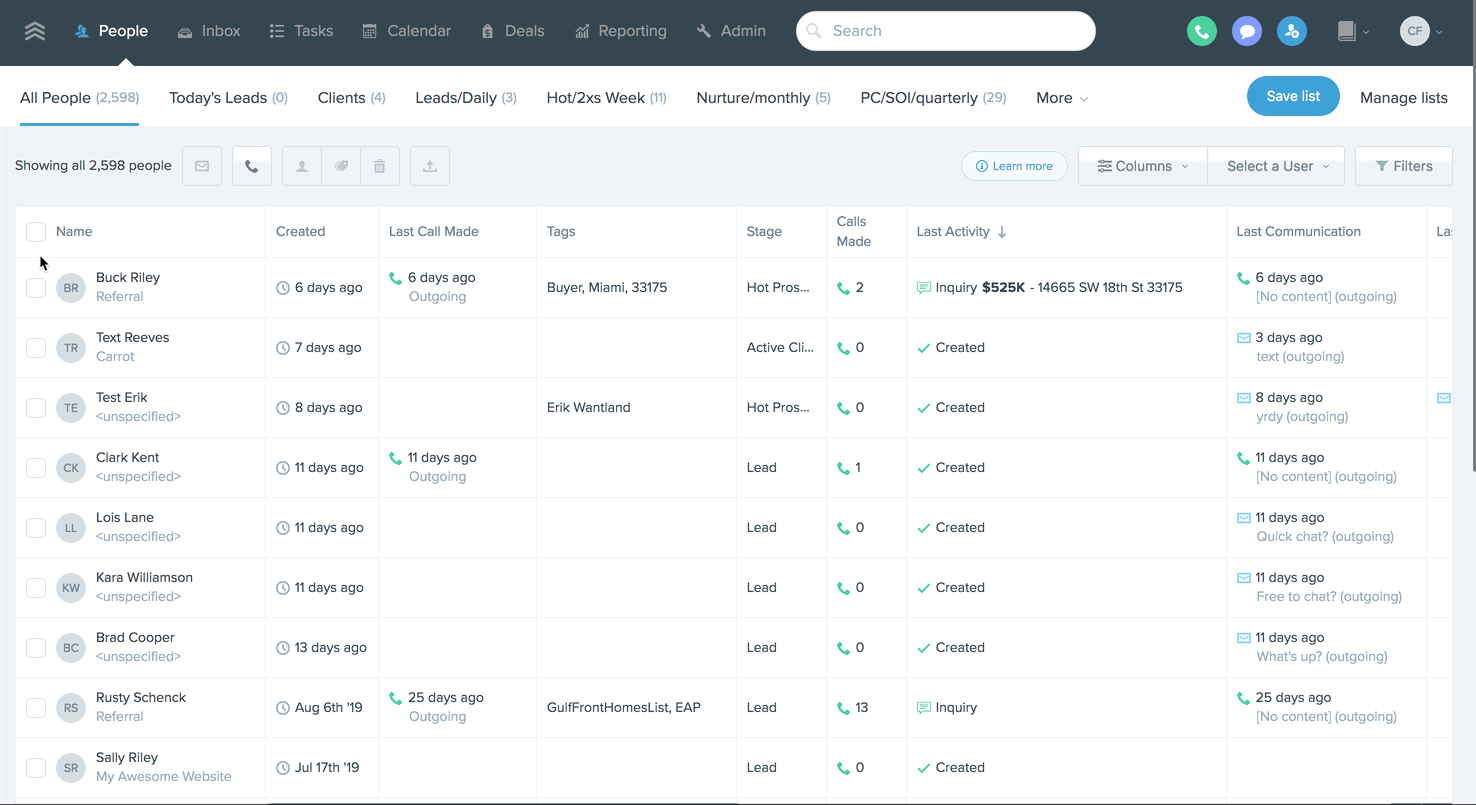 Speak one-on-one with your hottest leads, stay in touch with nurtures, and re-engage stale leads easily with automated dialing.
Money is made on the phone. We'll tell you who to follow up with using Smart Lists, and you can power through your calls with just a few clicks using Call Lists.
Capture & Track High Value Leads with Team Inbox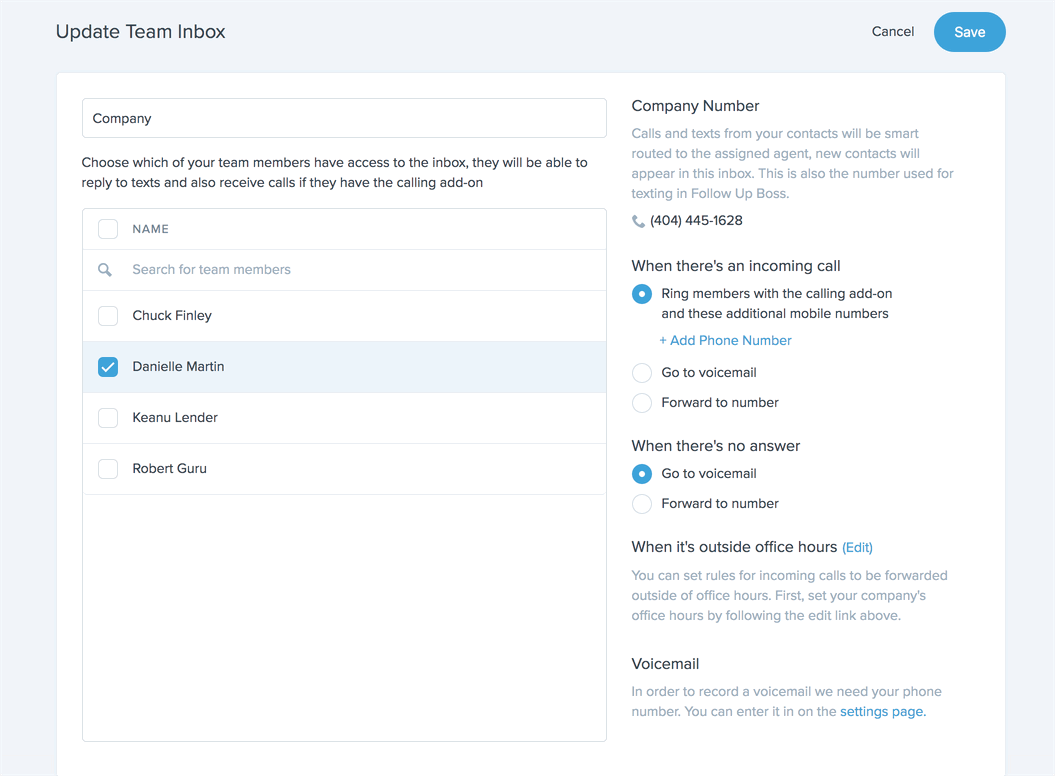 Place your Team Inbox numbers on your website and ads to route phone leads to your best agents. Handle all of your calling in one central location and ensure no leads slip through the cracks.
Instantly Engage Leads & Stay Top of Mind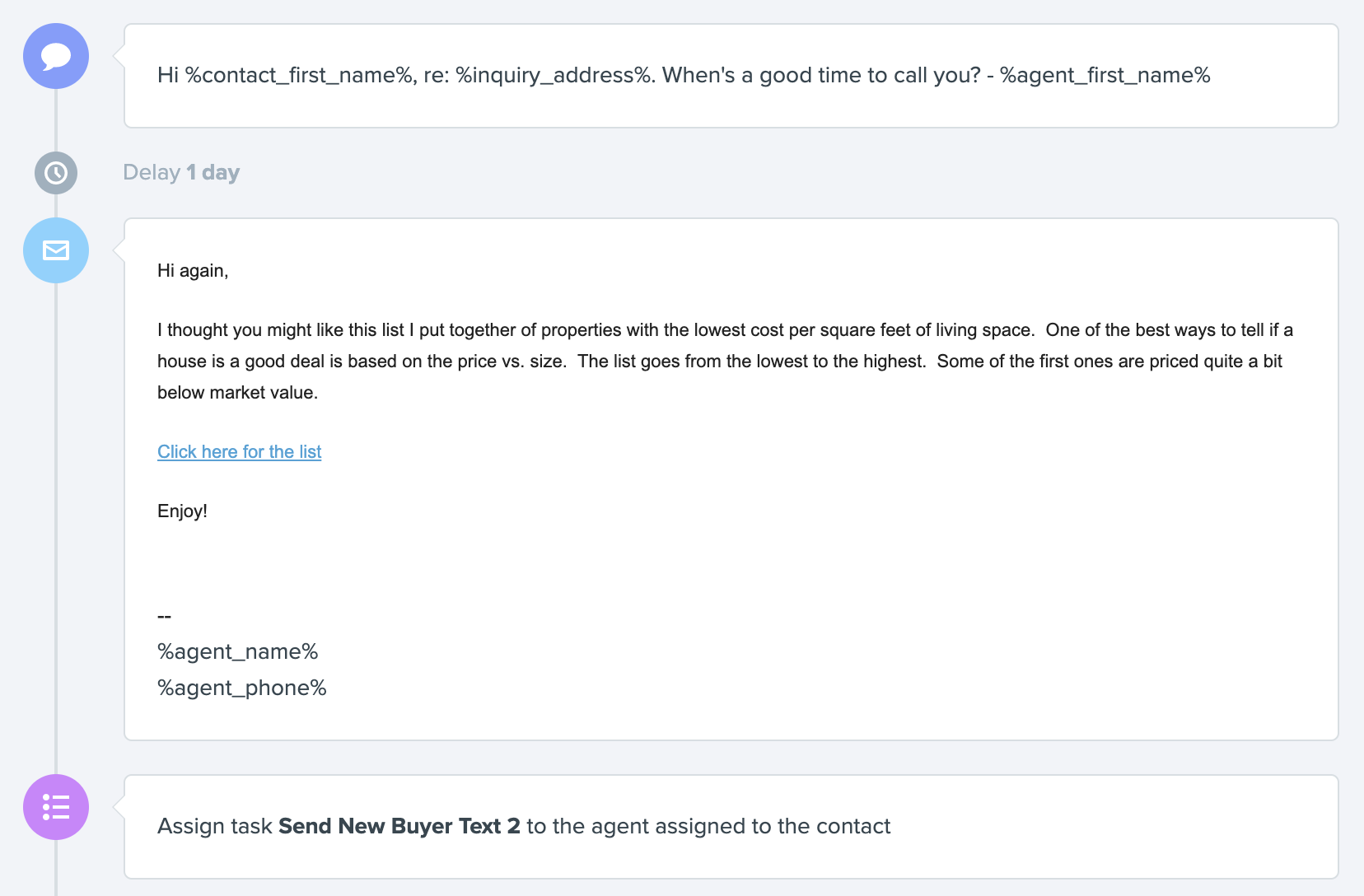 Our automated Action Plans engage leads from the moment they hit your system. From instant text messages to ongoing email drips, you'll never have to worry about leads not hearing from you.
Customize Your Platform with Ongoing Coaching & Support
We'll help you get the most out of your website and lead providers by providing top-notch coaching on lead conversion from start to finish. Our 7-day a week support and success teams are here to help you create and implement systems that work for you.
How eEdge to Follow Up Boss
Available integration types:
API

(Best full integration)

Email Parsing

(Gathers data found in emails only)

Zapier

(Third party)

✓

Email Parsing: Follow Up Boss uses email parsing to pull in name, email, and phone when a new lead registers.
Setup
Google or Office 365 Users
Route or forward your eEdge leads to the email you have connected with Follow Up Boss, then enable Inbox Lead Processing.
Alternative Setup
1. Login at https://secure.kw.com/sso/Login.do
2. Click "View Contacts" to login to eEdge (Market Leader).

3. Click your profile picture at the top right and choose "Email Settings."
4. Click "My Account" on the left side of the page, then click "Activity Alerts" under "My Account."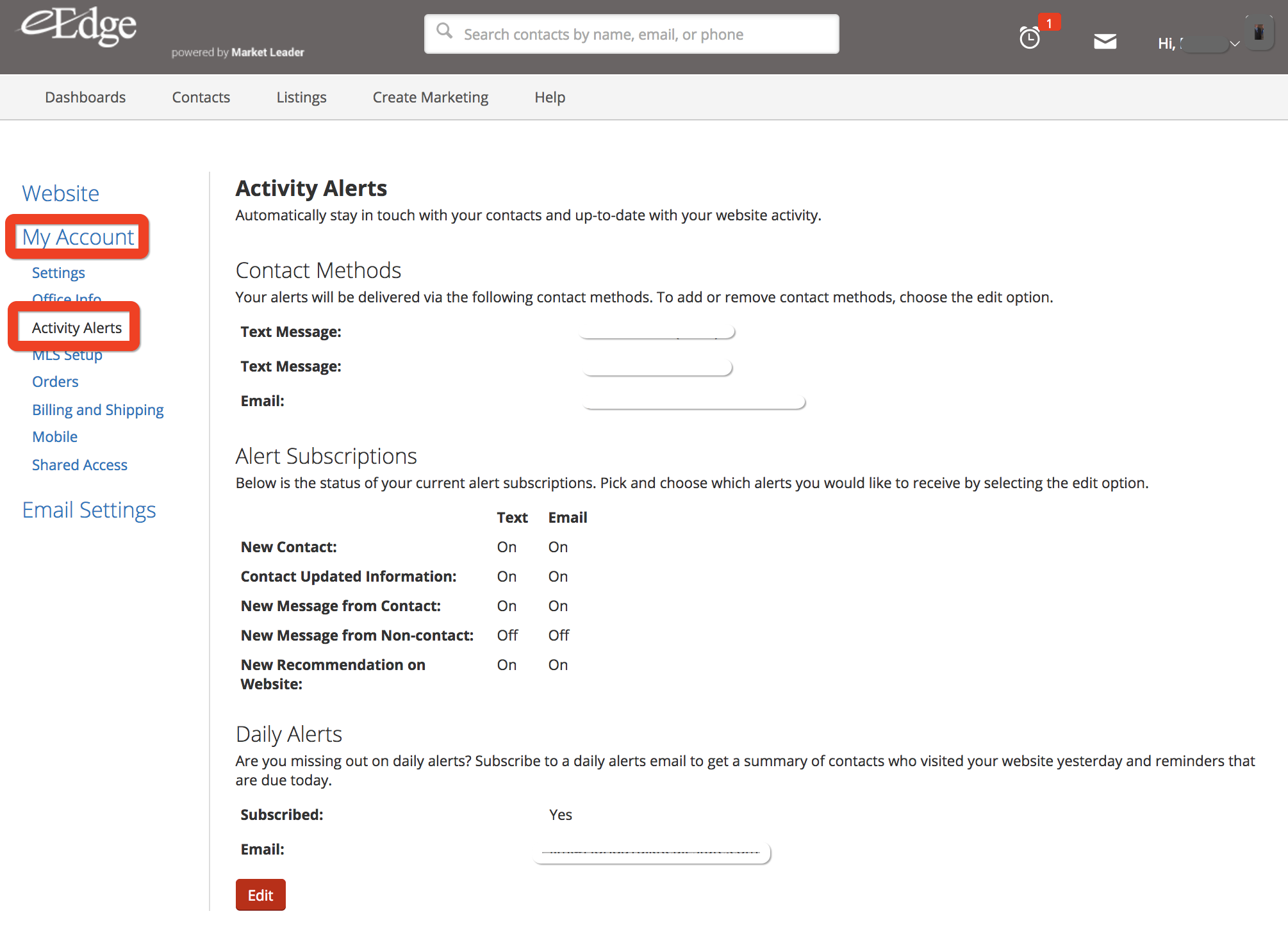 5. From the "Activity Alerts" page, click Edit at the bottom of the page and enter your connected Follow Up Boss lead routing email. Make sure you have the checkbox ticked for "New Contact." Click "Save."