Goal
Take your business to the next level with a strong, top-performing CRM used by some of the top-performing teams in the country.
Quick and easy setup gives you the ability to instantly follow up and centrally manage your leads from a variety of sources.
Popular Ways to Use the Integration
Get More Leads on the Phone with Easy, Automated Dialing
Customize Your Platform with Ongoing Coaching & Support
Stay Top of Mind & Engage at the Right Time
How eEdge to Follow Up Boss
Available integration types:
API

 (Best full integration) 

Email Parsing

 (Gathers data found in emails only) 

Zapier

 (Third party) 

 
✓
 

Email Parsing: Follow Up Boss uses email parsing to pull in name, email, and phone when a new lead registers.
Setup
Google or Office 365 Users
Route or forward your eEdge leads to the email you have connected with Follow Up Boss, then enable Inbox Lead Processing.
Alternative Setup
1. Login at https://secure.kw.com/sso/Login.do
2. Click "View Contacts" to login to eEdge (Market Leader).

3. Click your profile picture at the top right and choose "Email Settings."
4. Click "My Account" on the left side of the page, then click "Activity Alerts" under "My Account."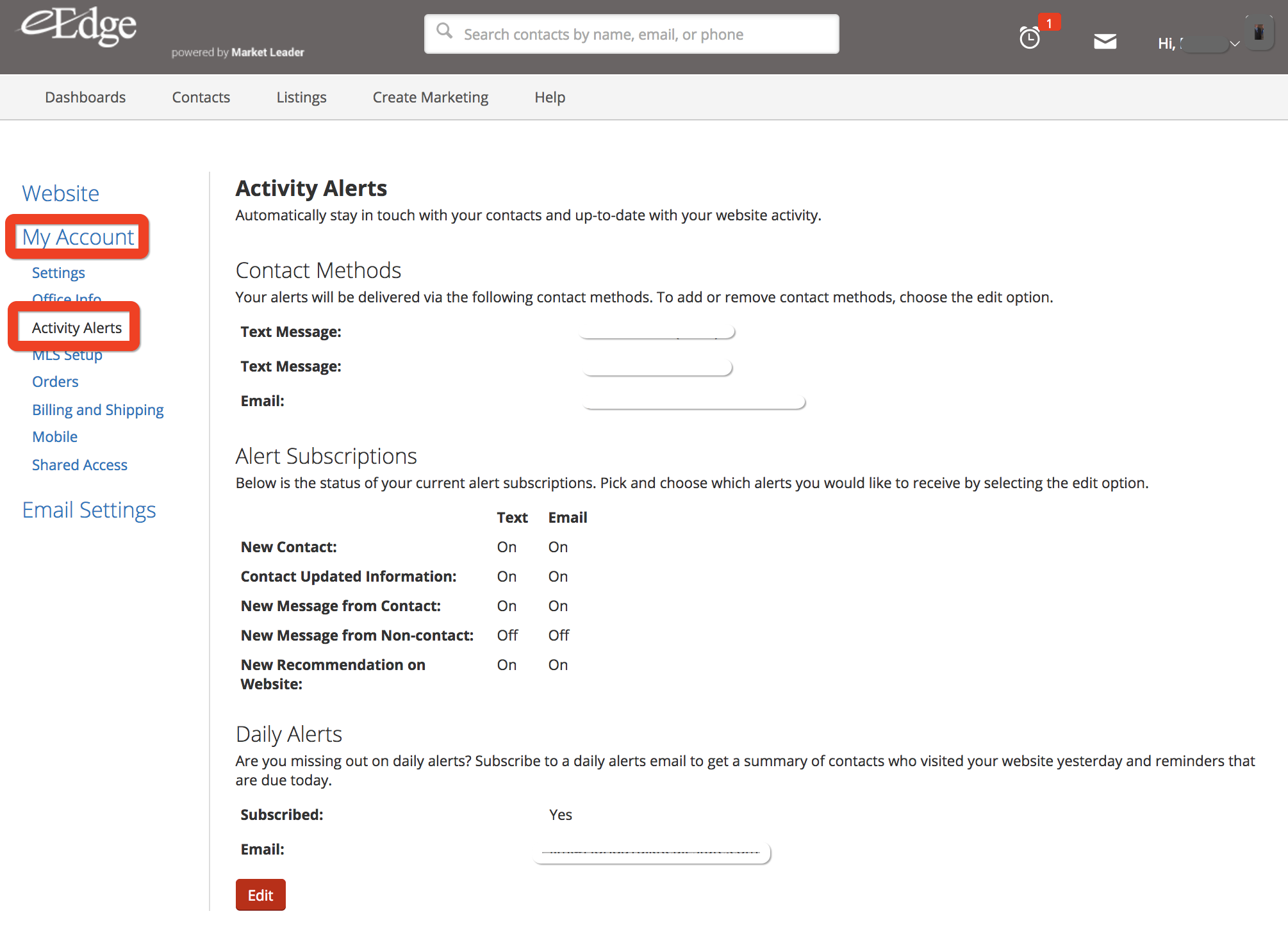 5. From the "Activity Alerts" page, click Edit at the bottom of the page and enter your connected Follow Up Boss lead routing email. Make sure you have the checkbox ticked for "New Contact." Click "Save."