Login at https://secure.kw.com/sso/Login.do
Click "View Contacts" to login to eEdge (Market Leader).

Click your profile picture at the top right and choose "Email Settings."
Click "My Account" on the left side of the page, then click "Activity Alerts" under "My Account."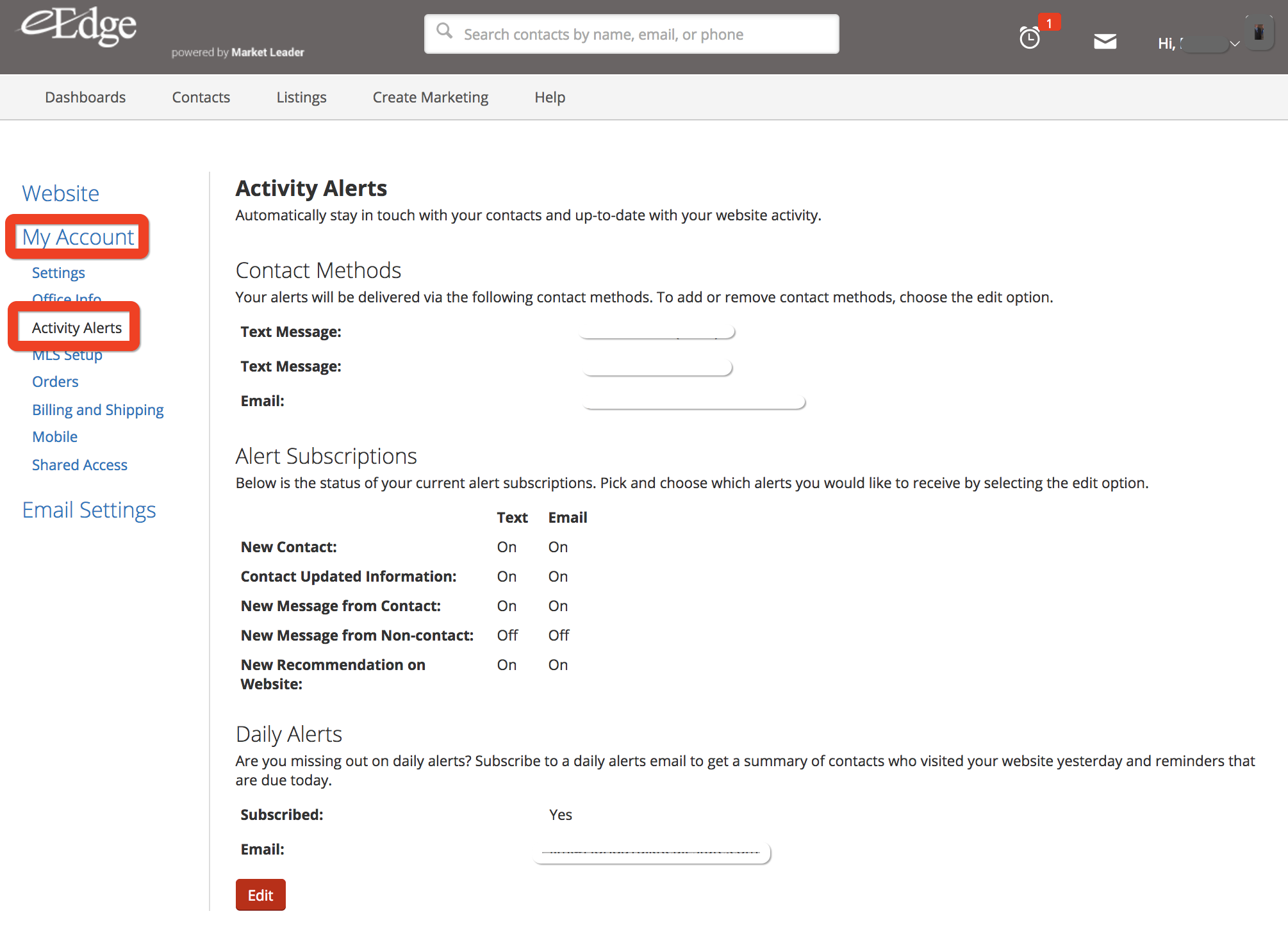 From the "Activity Alerts" page, click Edit at the bottom of the page and enter your connected Google email (account owners only) or @followupboss.me email. Make sure you have the checkbox ticked for "New Contact." Click "Save."