Goal
Connect L2L to FUB for centralized lead management across all of your lead sources, powerful lead nurturing, and deal tracking.
Popular Ways to Use the Integration
Automated Lead Distribution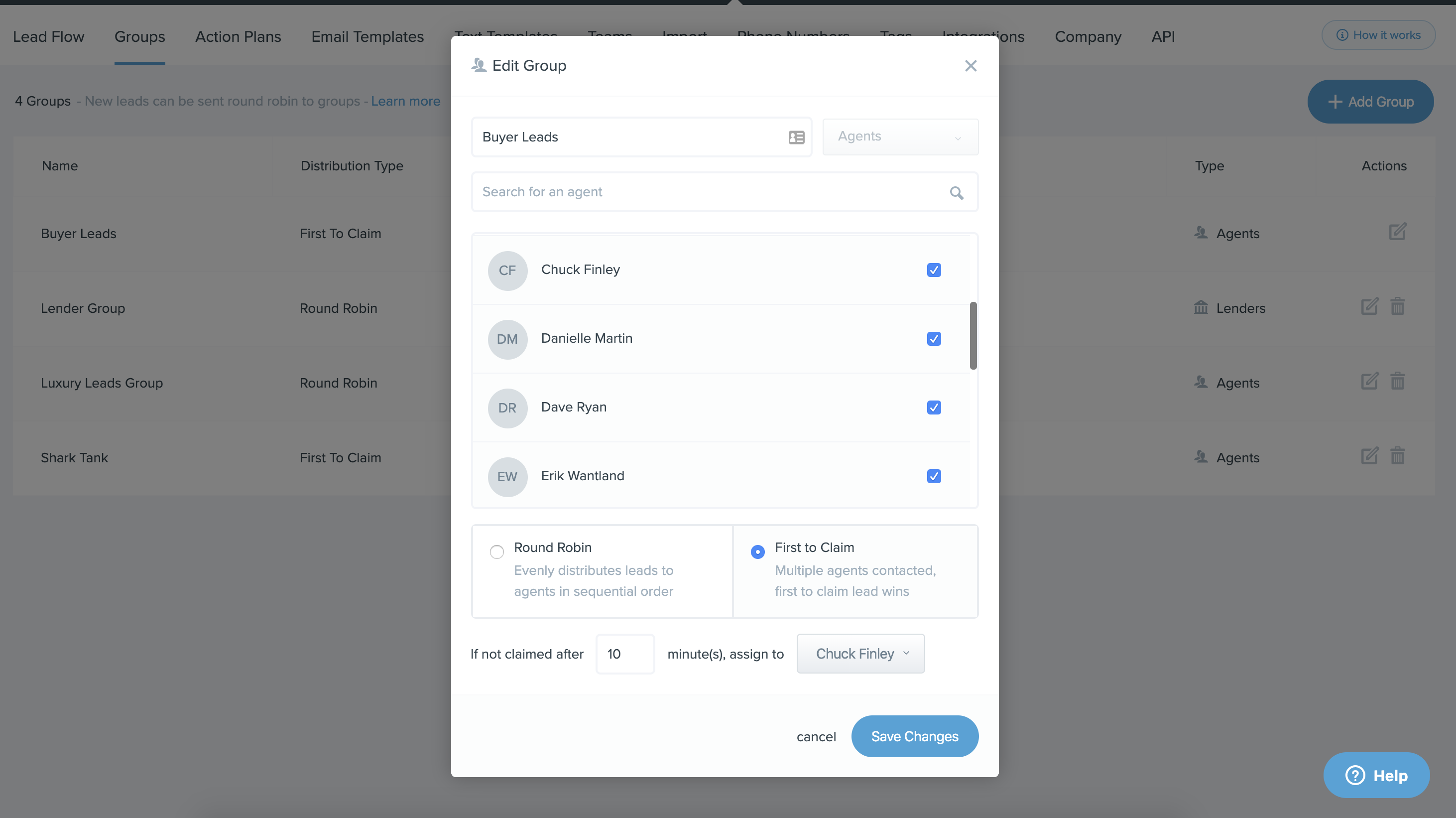 Instantly route leads to your team. Use traditional round-robin to distribute leads evenly, or use advanced rules to route by price and/or location.
You can also use shark tank-style First to Claim routing to reward leads to the fastest agents.
Track All Deals in One Location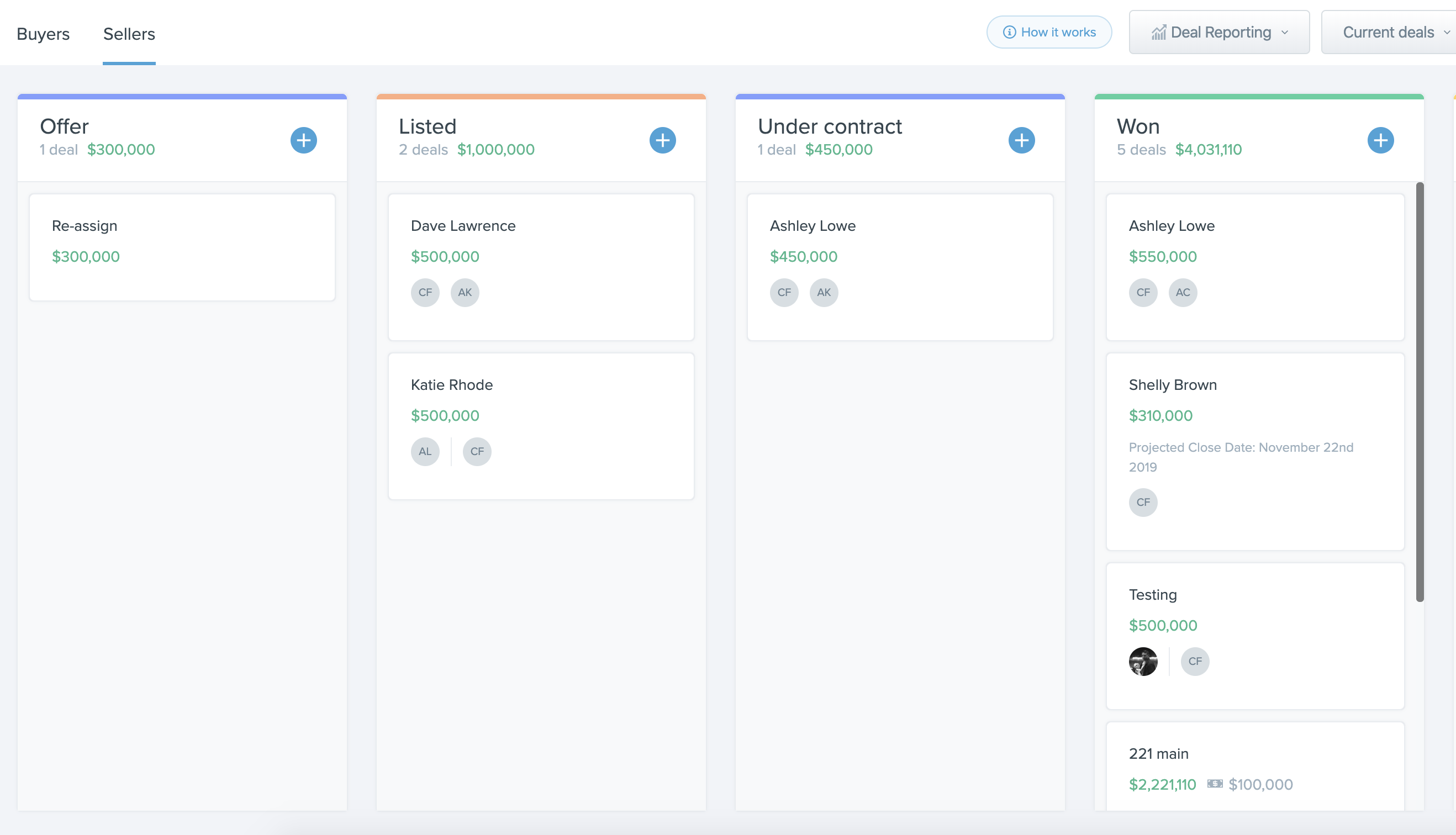 See your pipeline at a glance, track your commissions, collaborate with other agents, and see which team member is closing the most using centralized deal tracking.
Automatically Dial Your Leads Easily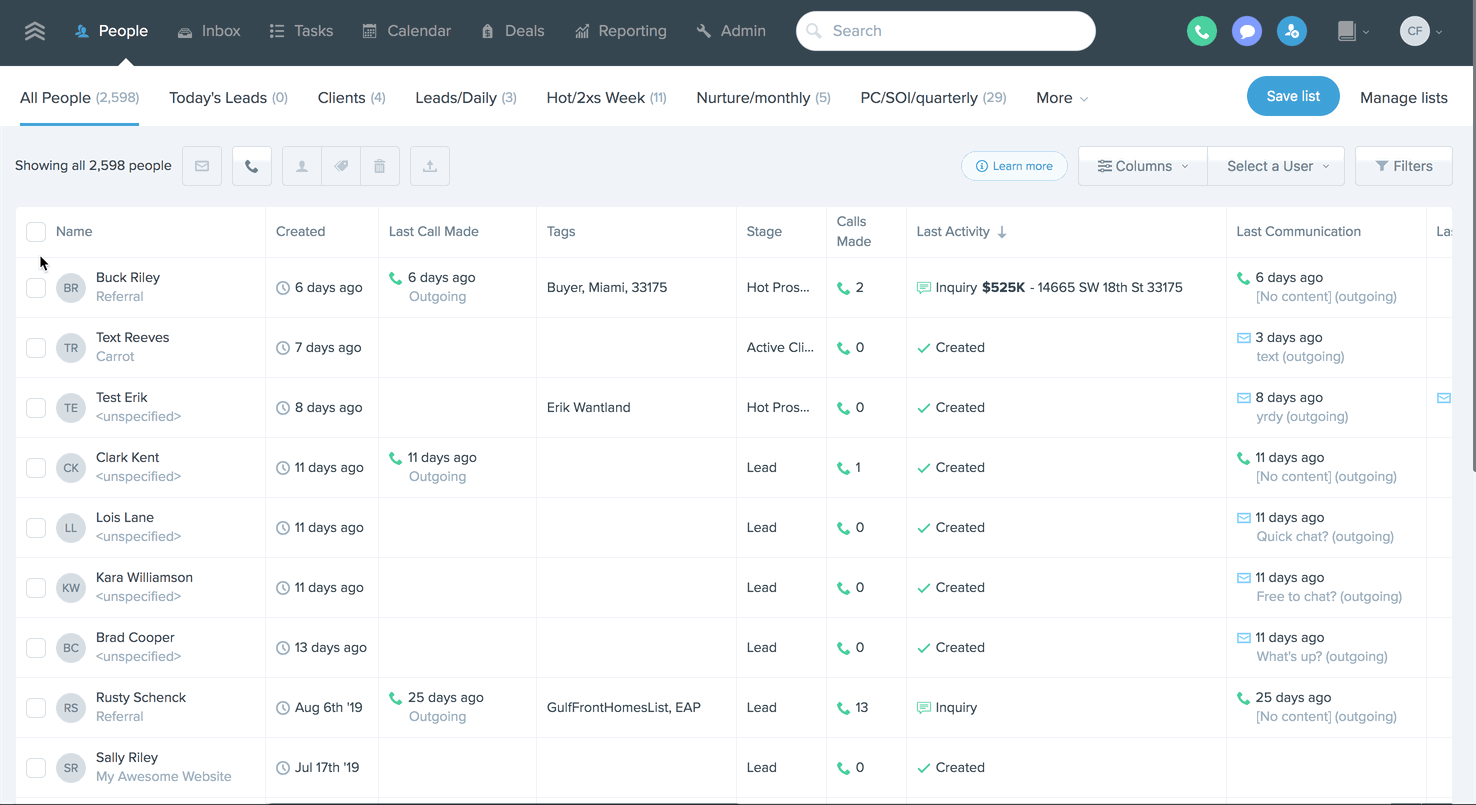 Get your leads on the phone with automated dialing.
How L2L Connects to Follow Up Boss
Available integration types:
API

(Best full integration)

Email Parsing

(Gathers data found in emails only)

Zapier

(Third party)

✓
Setup
Office 365, GSuite, and Gmail users:
Leads will flow into Follow Up Boss automatically. Ensure you have enabled Inbox Lead Processing.
Alternative Setup:
1. Login to Follow Up Boss.
2. Copy your lead routing email address (Lead Email Address) from your Admin>API page.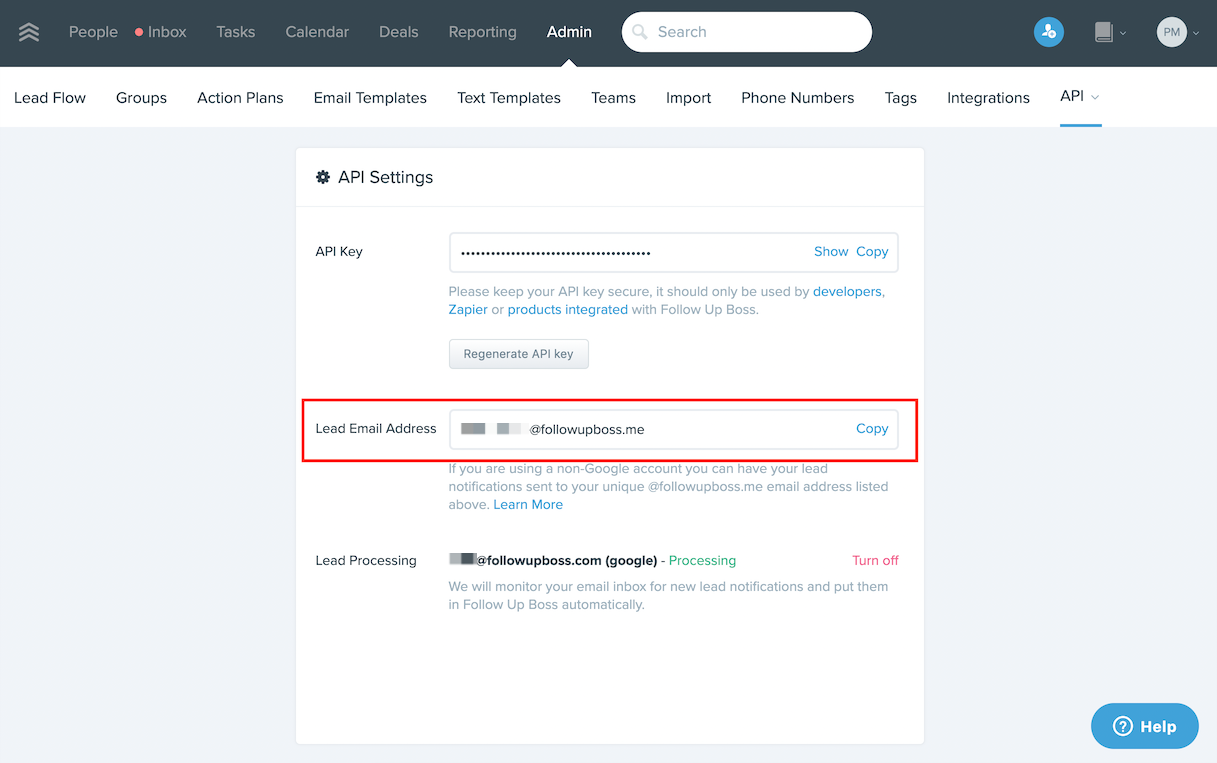 3. Route or forward your "new lead" email alerts from L2L to that lead routing email address, and the new leads will be created in Follow Up Boss automatically.
Note: You can set your L2L alternate email to your Follow Up Boss lead routing email address to automate this process.
To set an alternate email in Listings To Leads:
1. Log in to Listings To Leads by clicking "Login" in the top right corner of their homepage: https://www.listingstoleads.com/
3. Once logged in, click Profile.
4. On the Profile page, scroll down to the Contact Details section and input your Follow Up Boss lead routing email address in the "Alternate Email" field (see screenshot below).
5. In the "Send Leads To" column, select the checkbox next to the Alternate Email field where your Follow Up Boss lead routing email address is inputted:
6. Scroll to the bottom of your Profile page and click "Update & Save."
Once complete, send a test lead through L2L with a new unique name and email address to check if it's properly flowing into FUB.