This setup will make sure leads match assigned agents between CINC and Follow Up Boss.
1. Get your unique @followupboss.me email address
2. Log into your CINC Account
3. In the top right click your name and then "Profile and Settings"
4. Go to the advanced section and under Lead Alert CC enter the @followupboss.me email and click update.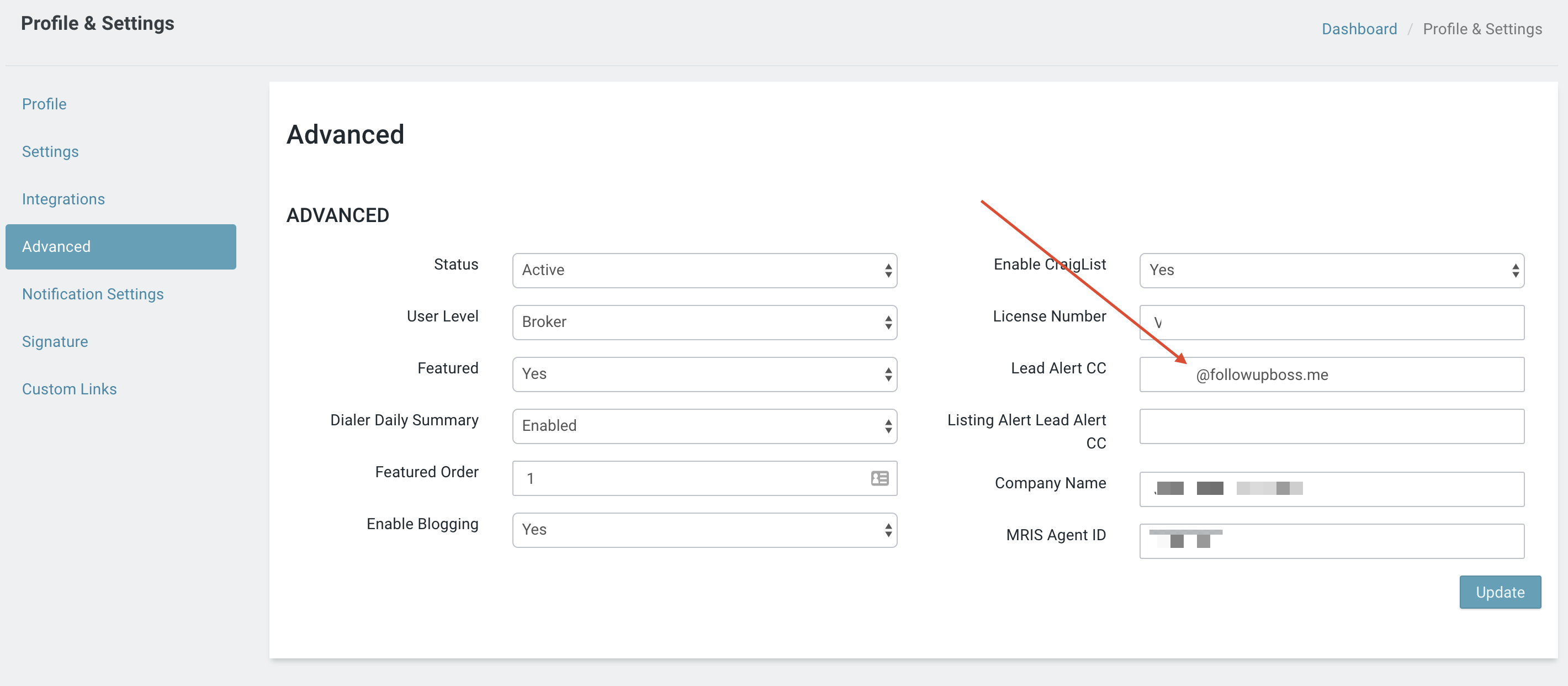 5. For teams you need to do the above steps for each agent while logged in as an admin so assignments match between the systems, agent profiles can be accessed through the account owner login under Agents > Manage Agents > Agent Name > Advanced.
Note in Follow Up Boss under Admin > API you can get all your team members @followupboss.me emails