With desktop notifications enabled, push notifications are sent to your desktop to notify you of activity in Follow Up Boss. Maximize your workflow by staying on top of the most recent activity with desktop notifications.
Types of Desktop Notifications
You can receive desktop notifications when Follow Up Boss is open and:
You receive a new lead

An inquiry is received from an existing lead

You receive a new text message, voicemail, or missed call

You are assigned an inbox conversation

You are @mentioned in a note

A new lead is added to a pond
How To Enable Desktop Notifications
To customize your Notification Settings, click the Notification Bell icon in the top-right corner, and click the gear icon in the drop-down menu: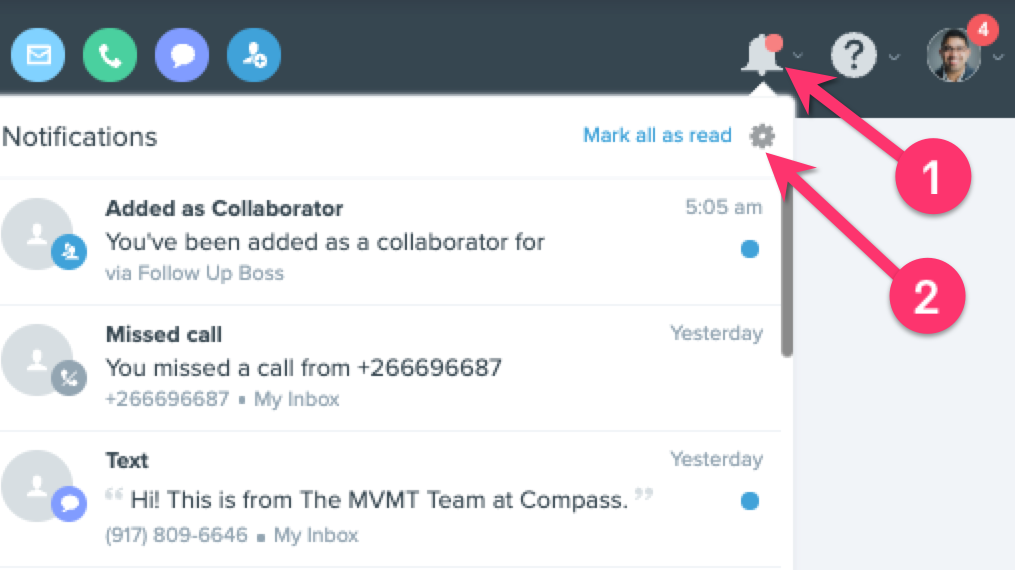 Desktop Notifications will be marked under the monitor icon: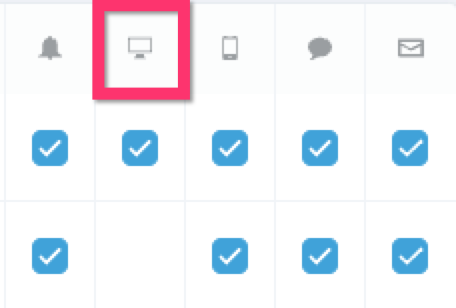 Be sure you have notifications allowed on your browser: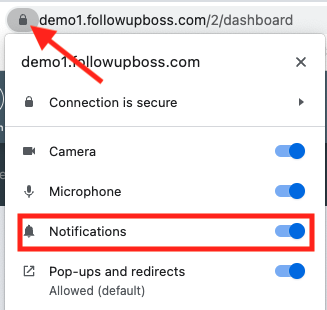 If you are not receiving the desktop notifications after changing your Notification Settings in Follow Up Boss, you may need to change your notification settings on Mac or Windows.