Caller ID provides you with the name of Follow Up Boss leads when they call your cell phone.
How to enable caller ID on iPhone
Open the Follow Up Boss app.
Tap the Settings icon in the lower-right corner of the app to go to your Settings page: 
Tap "Turn on caller ID"
Tap "Open settings" 
On your Settings page, tap Phone. 
Tap "Call Blocking & Identification
Turn on the toggle for Follow Up Boss on this page. 
Your FUB app's Settings page should now display that your caller ID is enabled. 
Using Caller ID
Caller ID works automatically in the background, so there is nothing you need to do to (besides following the steps above to enable Follow Up Boss for caller ID). 
Incoming calls from Follow Up Boss leads to your cell phone number will appear on your phone like this.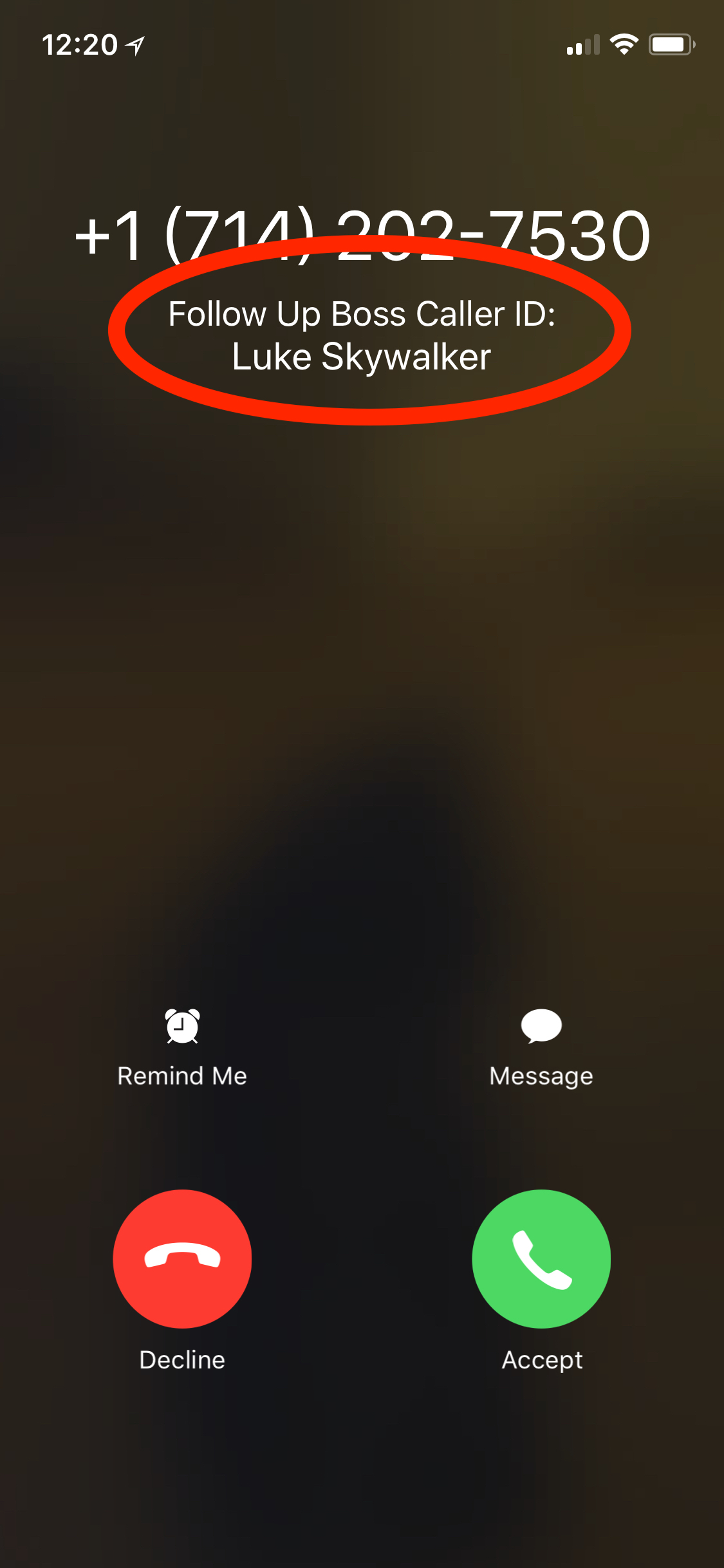 Caller ID will work only work for leads that you have access to in Follow Up Boss. If you already have a phone number listed in your phone's Contacts app, your phone will automatically use that name for caller ID instead of showing "Follow Up Boss Caller ID".
Your phone book may take several minutes to sync. This process works in the background and can take more time if you have thousands of contacts in your system.
Tip - To help the sync finish faster, connect your phone to WiFi and leave the app in the foreground on the Inbox screen for several minutes, then check on the Settings screen to see if it has finished syncing.
Note: Contacts in Follow Up Boss will not be added as contacts via the Contacts app on your phone, they will simply be identified when incoming calls are received.