Follow Up Boss Caller ID provides agents a quick way to identify which contact is calling on the go. Stop guessing who's calling and enable Caller ID on your iPhone!
Enabling Caller ID on iPhone
1. Click your Initials/Image in the upper left-hand corner

2. Select Turn on Caller ID
3. Tap Open Settings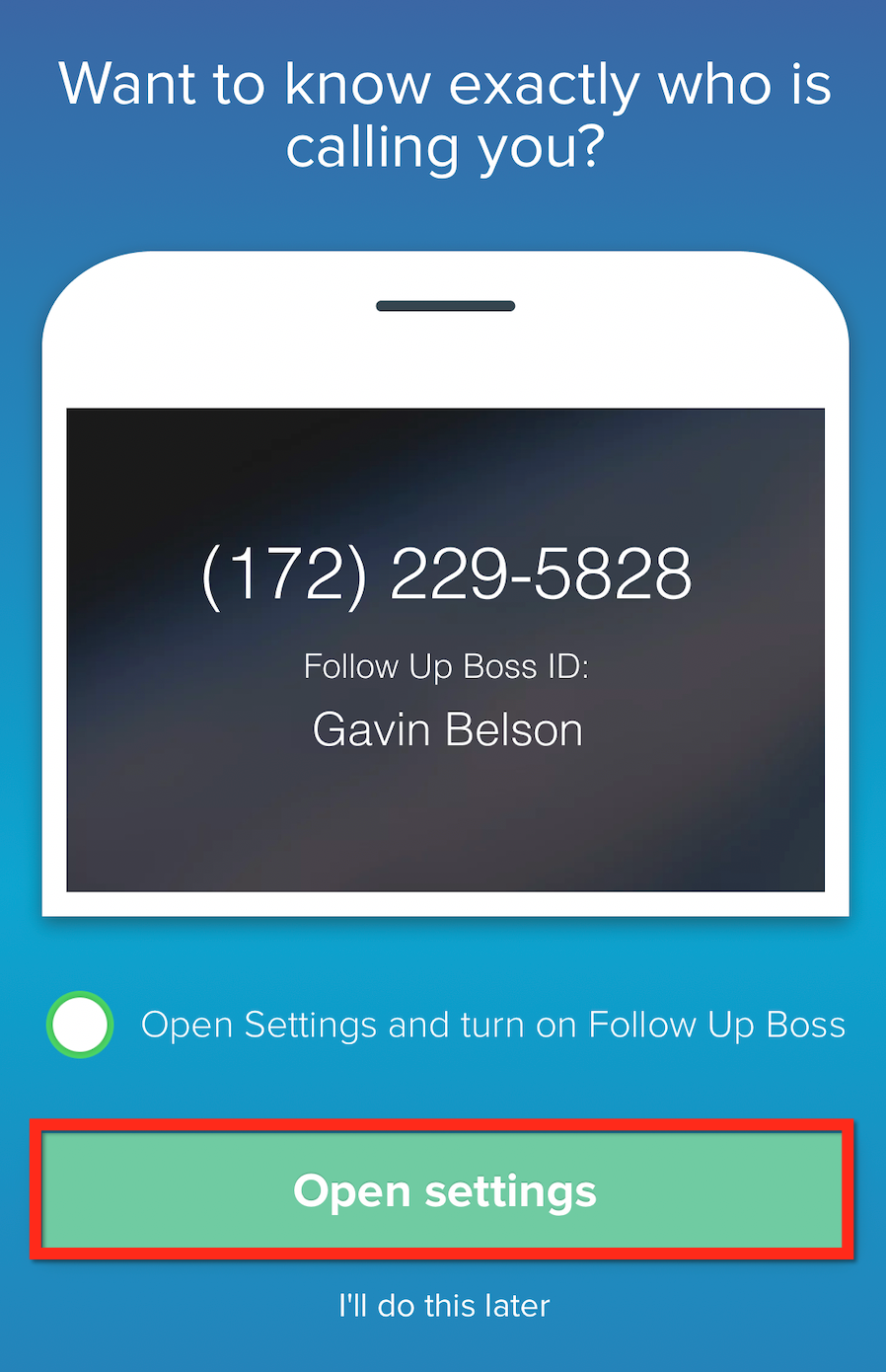 4. You will be directed to Call Blocking & Identification
Note: You can manually navigate here by going to Settings > Phone > Call Blocking and Identification.
5. Toggle on Call Identification for Follow Up Boss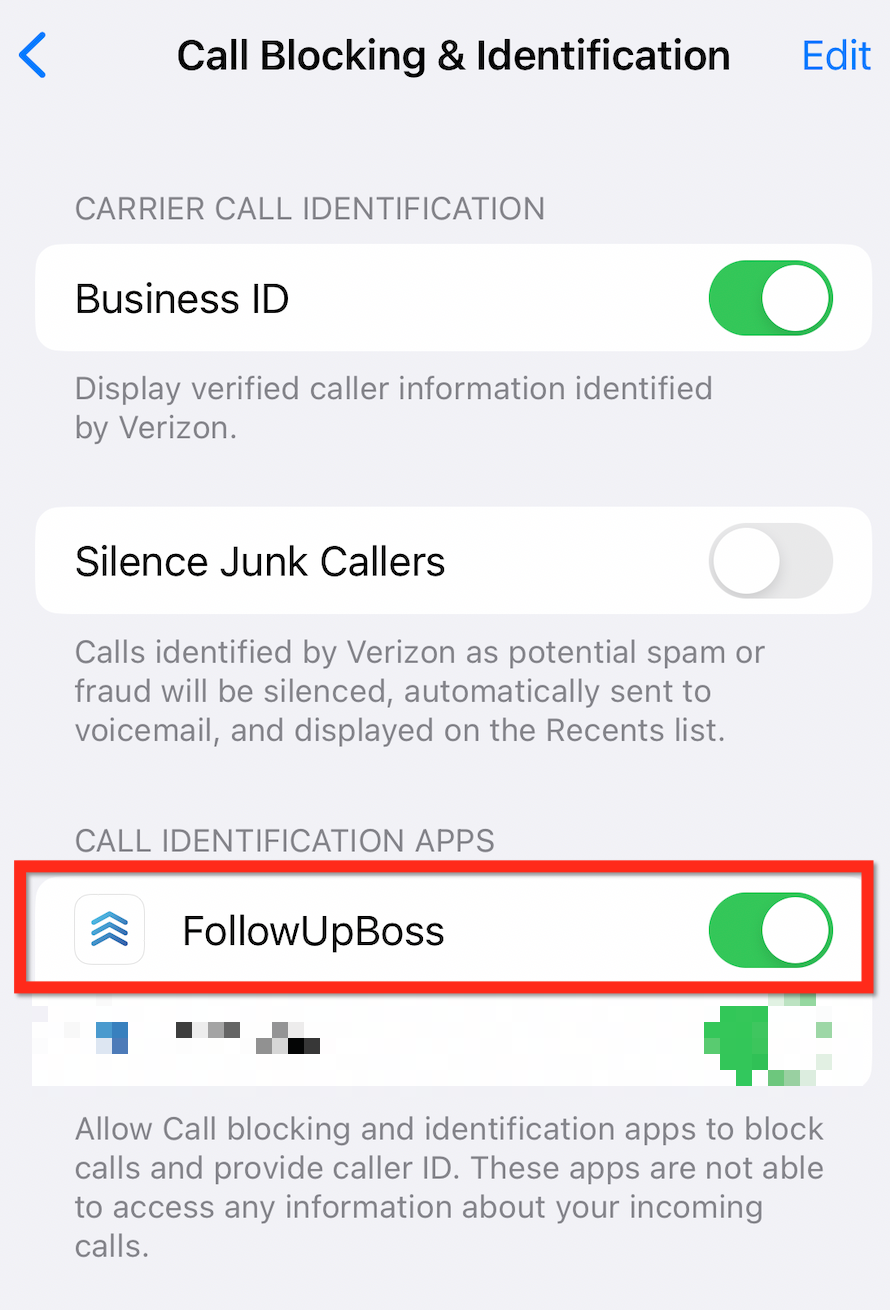 6. Caller ID is now enabled for Follow Up Boss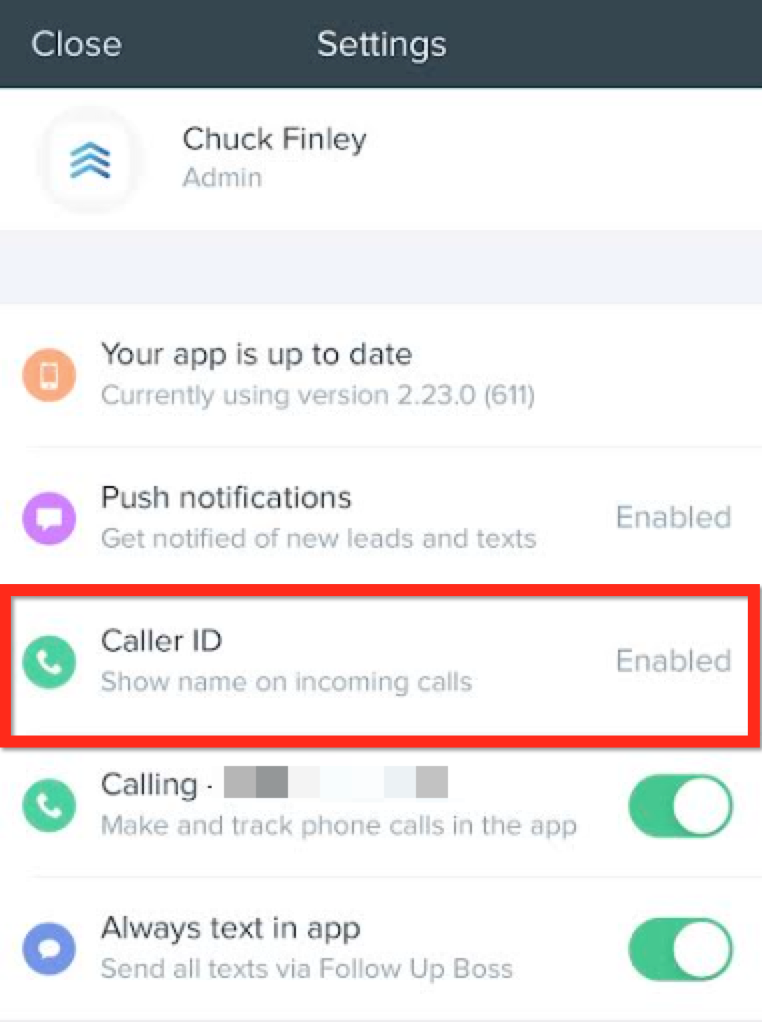 Confirm Background App Refresh is Enabled
When Background App Refresh is enabled, the Follow Up Boss app will be prompted to refresh data in the background periodically. This means that even when the app is not actively in use or displayed on the screen, it can still access the internet and update its content.
1. Go to iPhone Settings > General

2. Select Background App Refresh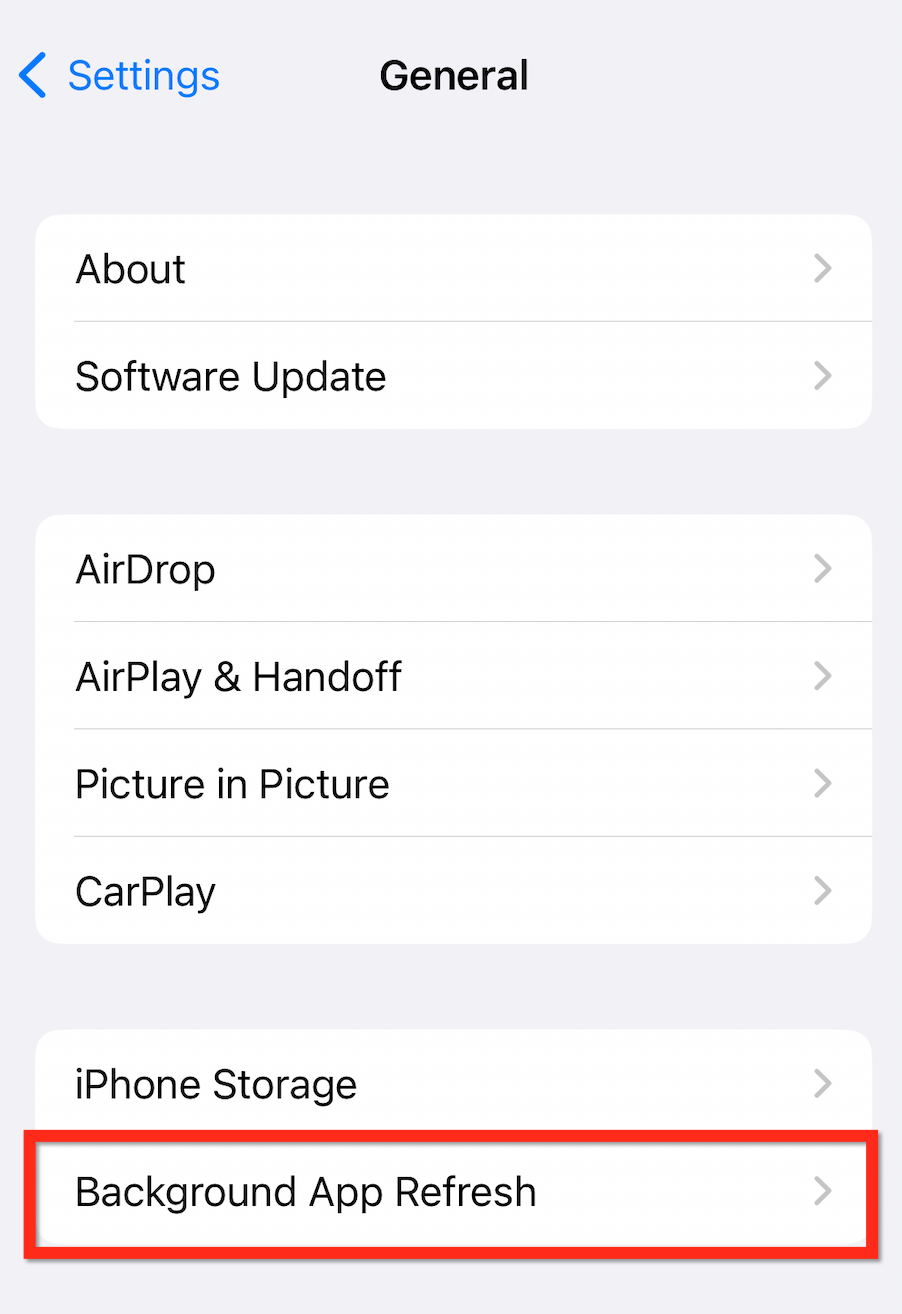 3. Turn On Background App Refresh > Toggle On for Follow Up Boss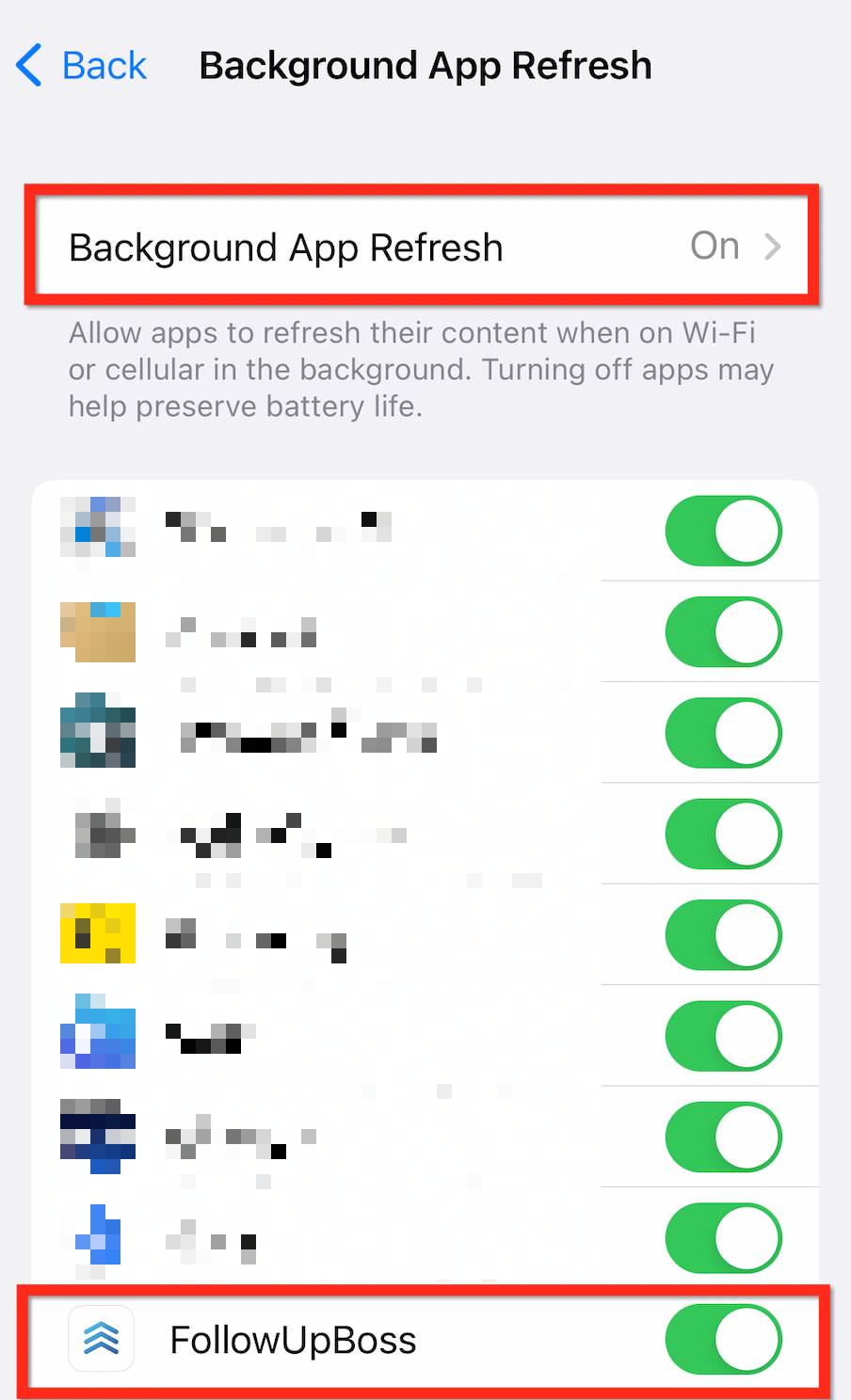 How will FUB Caller ID appear?
Incoming calls from existing Follow Up Boss leads will appear on your cell as shown below.