Custom fields for deals can be used to track important data pertaining to each deal. Similar to profile custom fields, there are four types: date, text, number, and dropdown. Additionally, date custom fields within deals can be used as a trigger within automation and viewed on the calendar.
Create Custom Fields for Deals
To set up or view your custom fields, log in as the account owner and go to Deals > Settings (Gear Icon).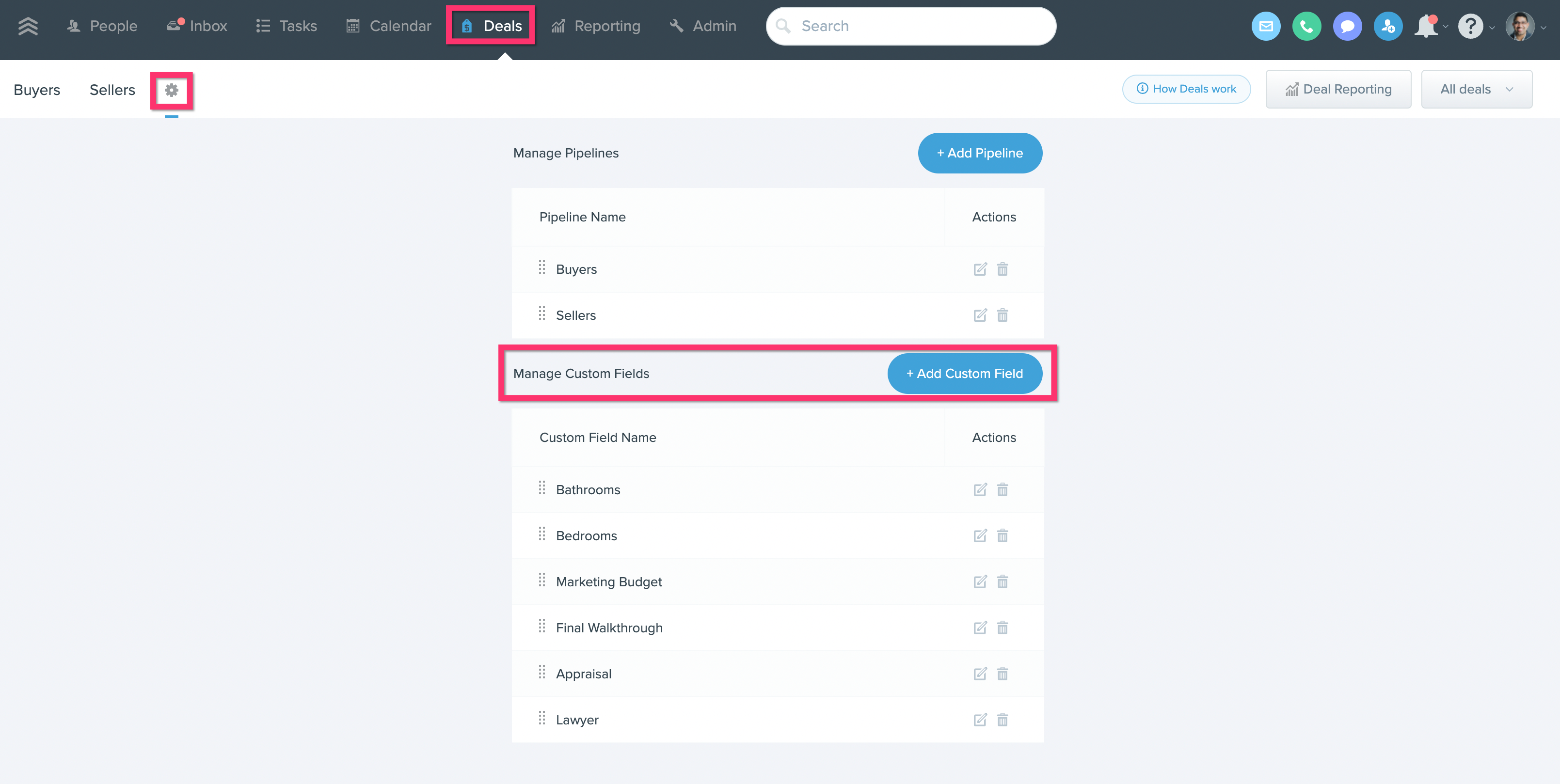 To create a new custom field, choose Add Custom Field. From there you will choose the name, field type, and whether the field is Hide If Empty or Read-Only.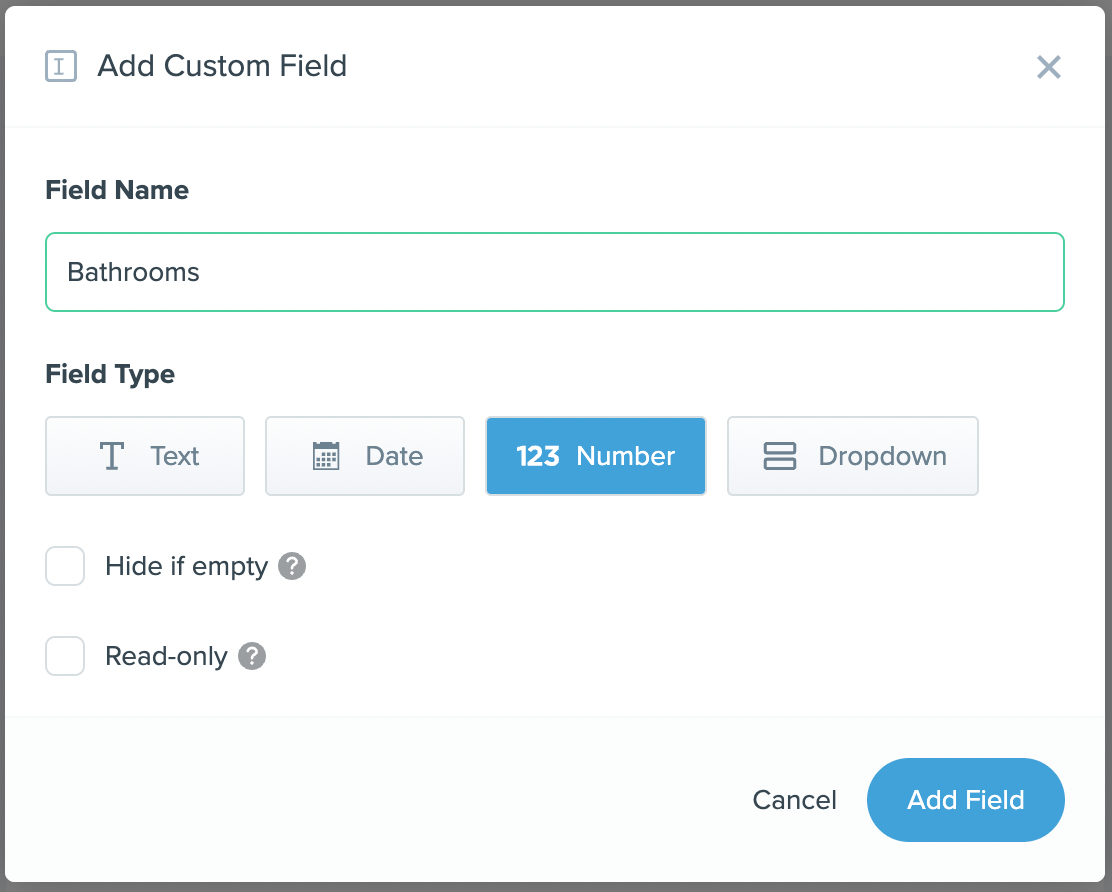 Custom Field Location
Custom fields appear on the bottom of the deal card.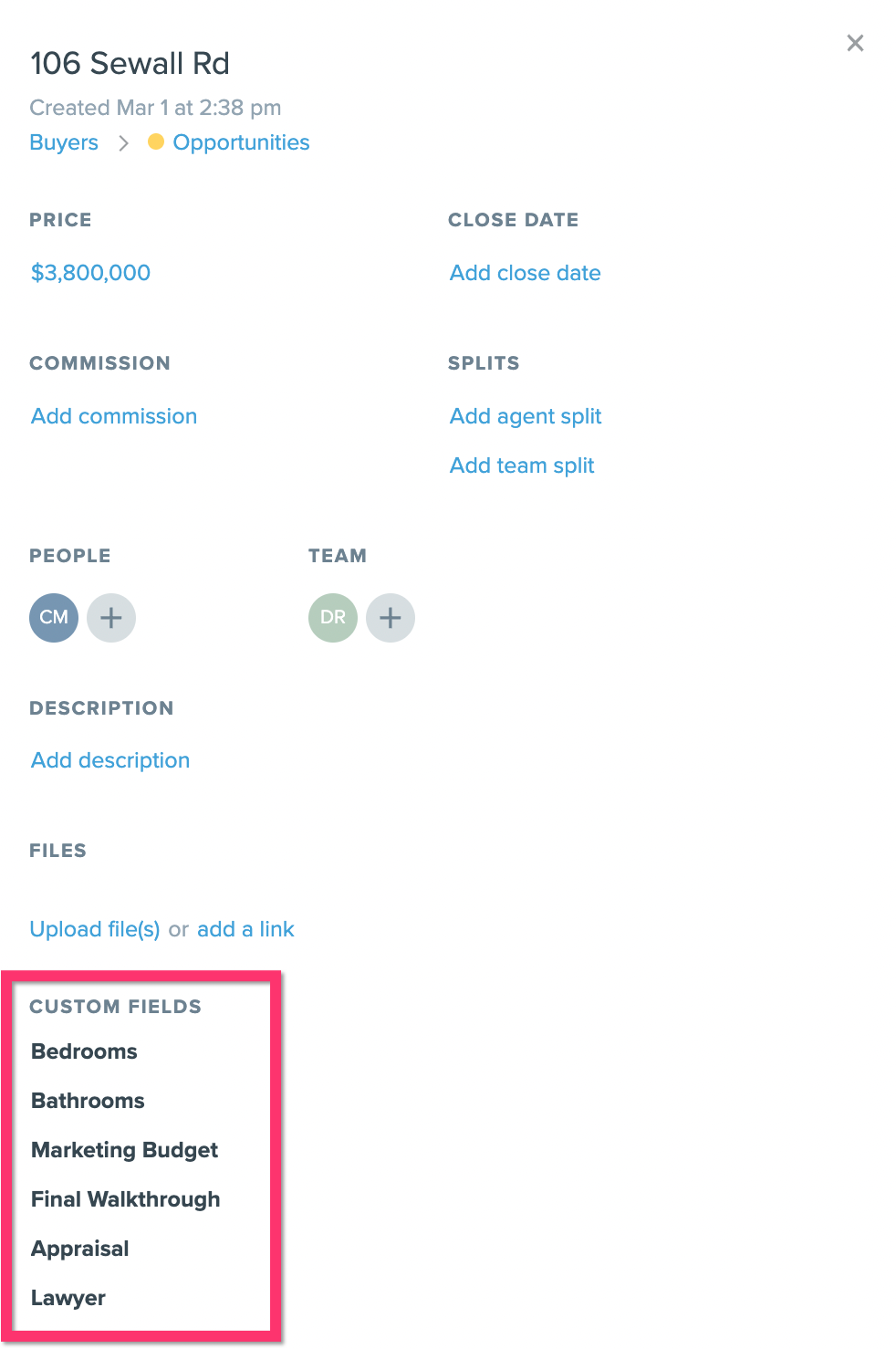 Note: The Deals Custom Field will not appear in the person profile and vice versa.
Date Custom Field within Deals
Automations
Automations can be triggered based on a calendar date that is added within a deal custom field.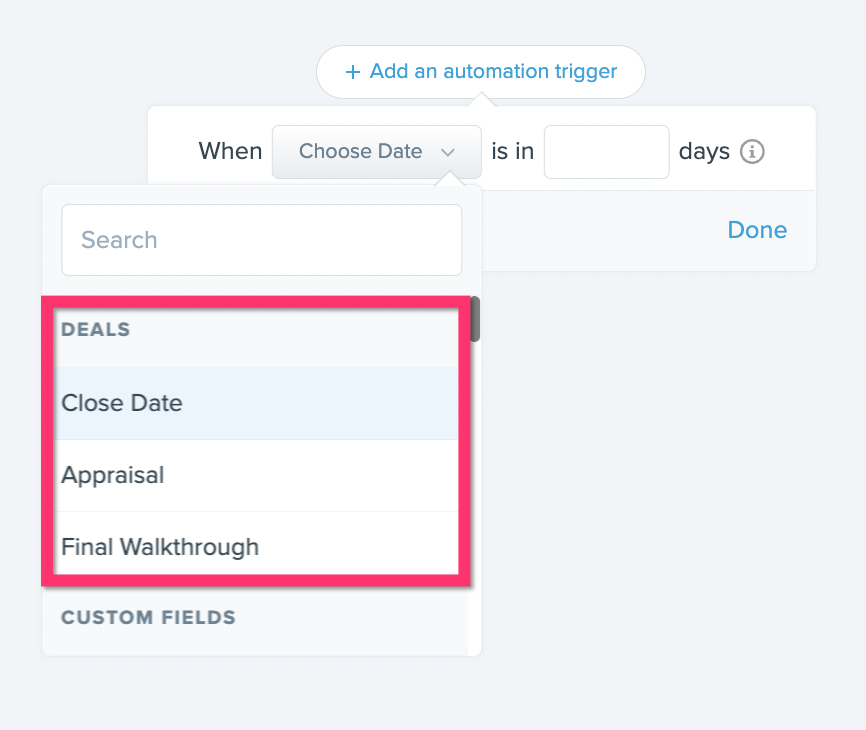 Calendar
All calendar dates within custom fields will appear on the calendar. To view custom field dates, go to Calendar > Filters > Deal Custom Dates and select the fields you would like visible on the calendar.
Note: Deal custom dates will not sync to your connected calendar.