Save time, share with your team
Although, your Follow Up Boss account has comes pre-loaded with Best Practice Automations that cover some of the most common needs we've seen in the Follow Up Boss community, we know there are limitless possibilities! For that reason, we want you share your Automations with a teammate or friend using a custom link. The best part is you can use Automations that have been shared in the Follow Up Boss community too! Here's how it works:
Sharing your Automation
Admins can share Automations from their own account by clicking the Share button on the right-hand side of the list and from the drop-down in the automation: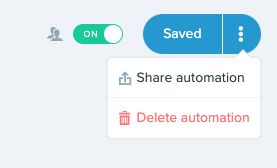 Once you select share, you will be able to toggle on Sharing and enter a description. The description will show on the landing page of the shared Automations.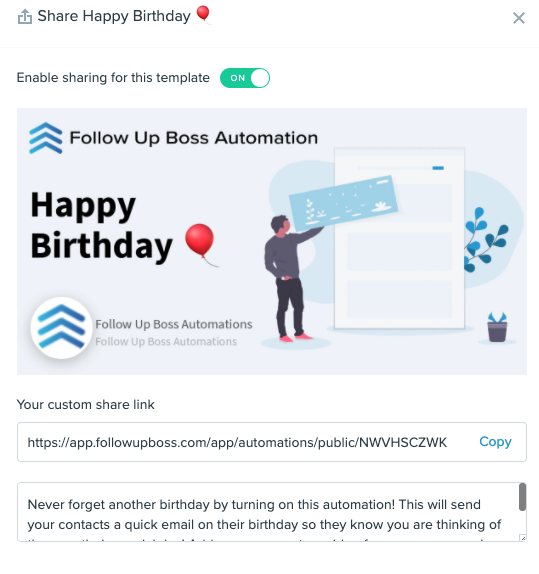 Once you have your description set, click "Copy" to copy the link. You can now share this link publicly with anyone!
The link preview will include your Avatar, Name and Company name along with the Name of your automation. Here is an example of what the link preview will look like: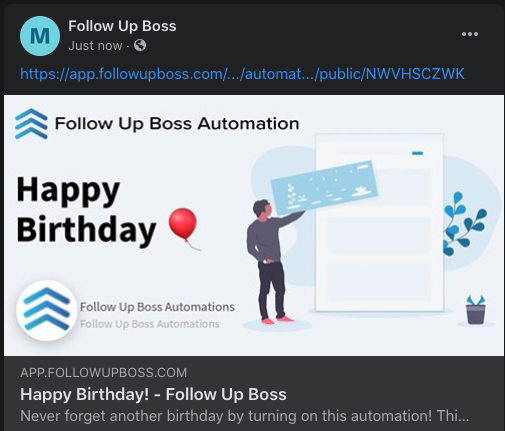 Here is an example of what the landing page looks like: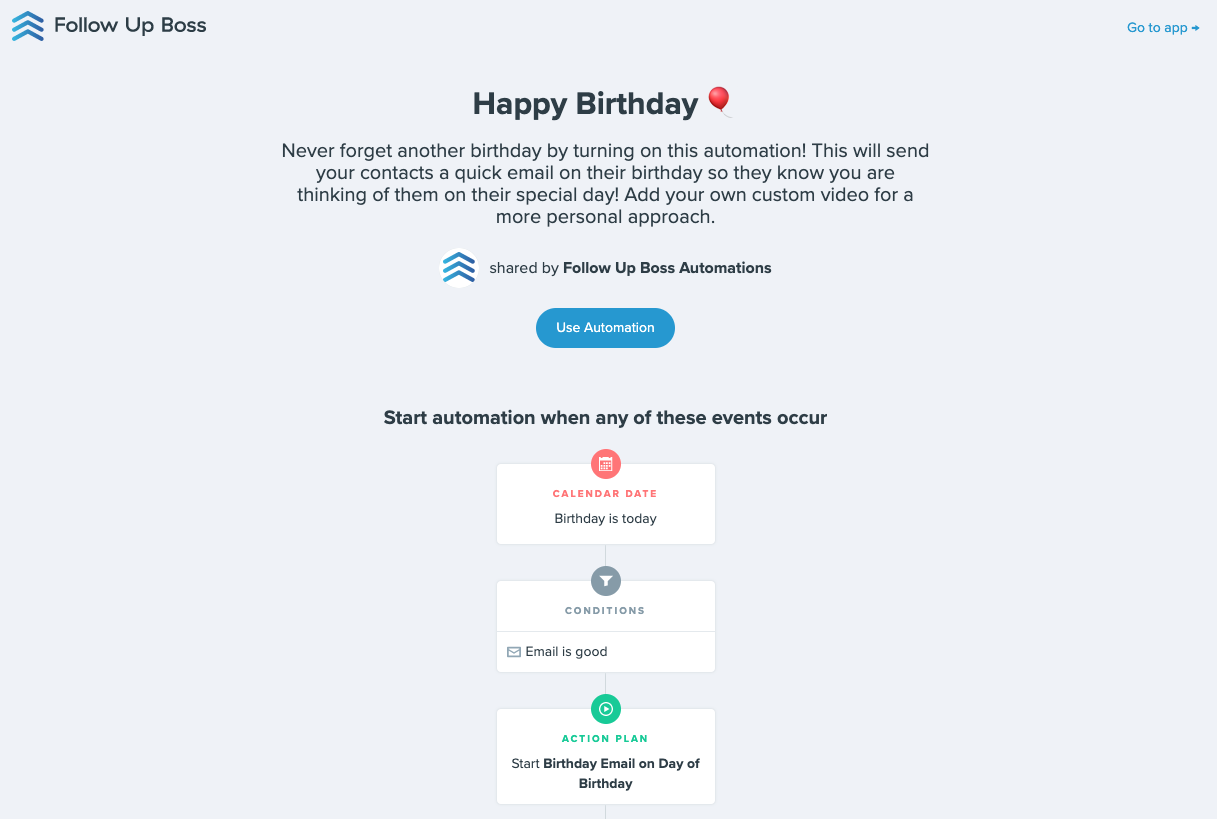 Anyone accessing the landing page will be able to see the Automation in its entirety including the triggers, conditions and action plan (along with the content of the action plan). Other Follow Up Boss Admins and Owners will be able to copy the Automation in its entirety to their own account.
Copying an Automation
To copy a shared automation to your account click, "Use Automation". Copying a shared automation will copy the automation including the triggers, conditions and Action Plan to your account. Once copied to your account, you can edit the automation to fit your specific needs.
Be sure to pay extra attention to any conditions or action plan steps that involve an assignment. You will want to make sure that you edit those steps to fit your account's needs.