We are beta testing a new weekly report that gives you an overview of what happened in your account over the previous week and how you are tracking against your annual production goal. It is sent every Monday morning to a custom list of email addresses that can include team members or outside emails addresses like a coach. Here is an example: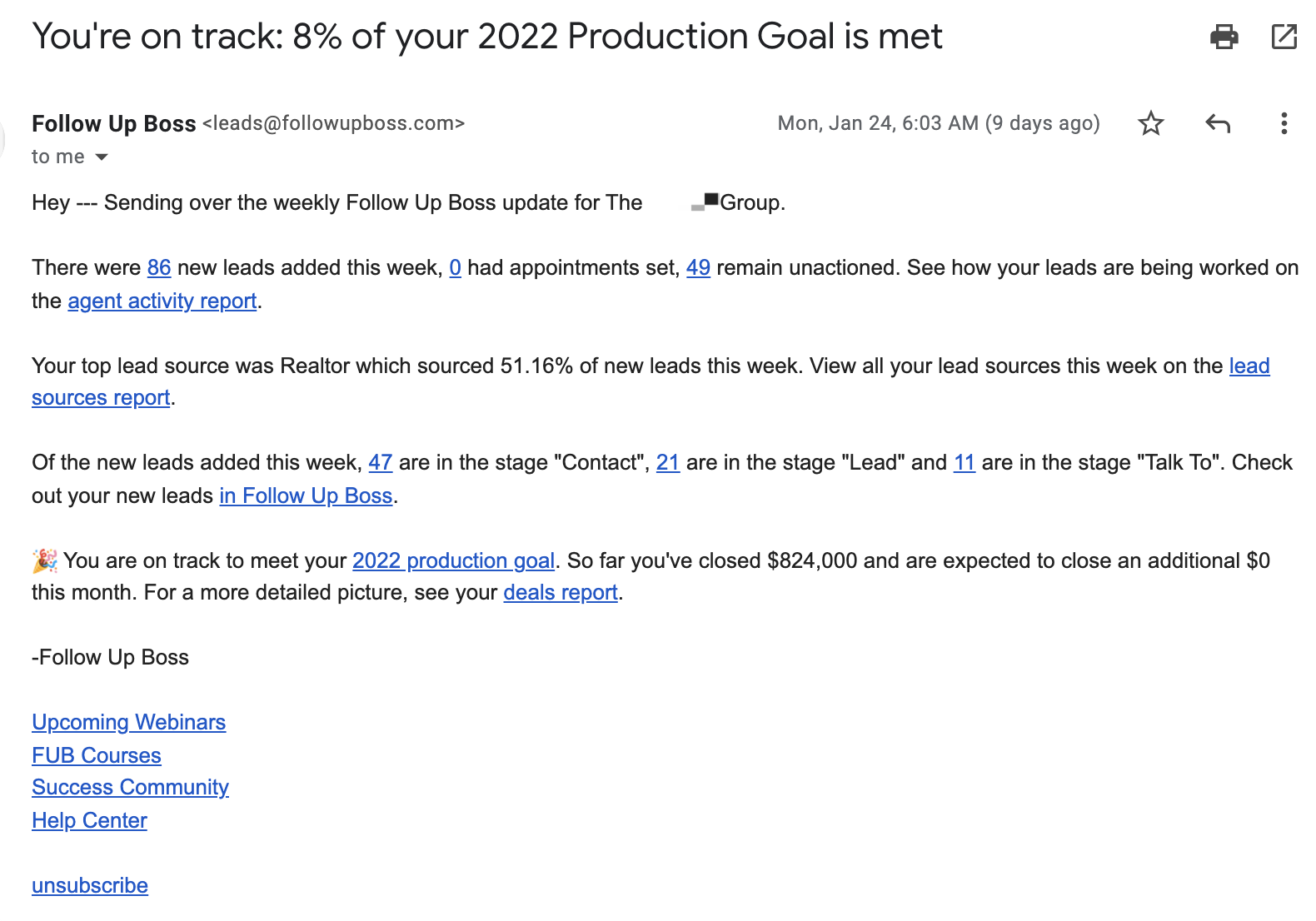 Each link brings you to a list of people or a report in Follow Up Boss.

You will find the settings for the Business Insight email under Admin > Company for Business Insights:

This is where you can subscribe any email address to this account's weekly report:

List of team members:



Or any email, like a coach:

This feature is still being tested. If you'd like to try it out or share any feedback, please email product@followupboss.com.