The Team Inbox lets your team collaborate on incoming communications to your company number.
If your account has more than one user, you will have a Team Inbox listed under My Inbox. Any users who have access to this team inbox will be able to view and receive incoming calls and text messages.
How to Set Up a Team Inbox
Step One: Select Team Inbox Members & Call Routing
1. Click the gear icon under the Inbox tab, then click the edit icon:
2. Choose which team members will have access to the team inbox: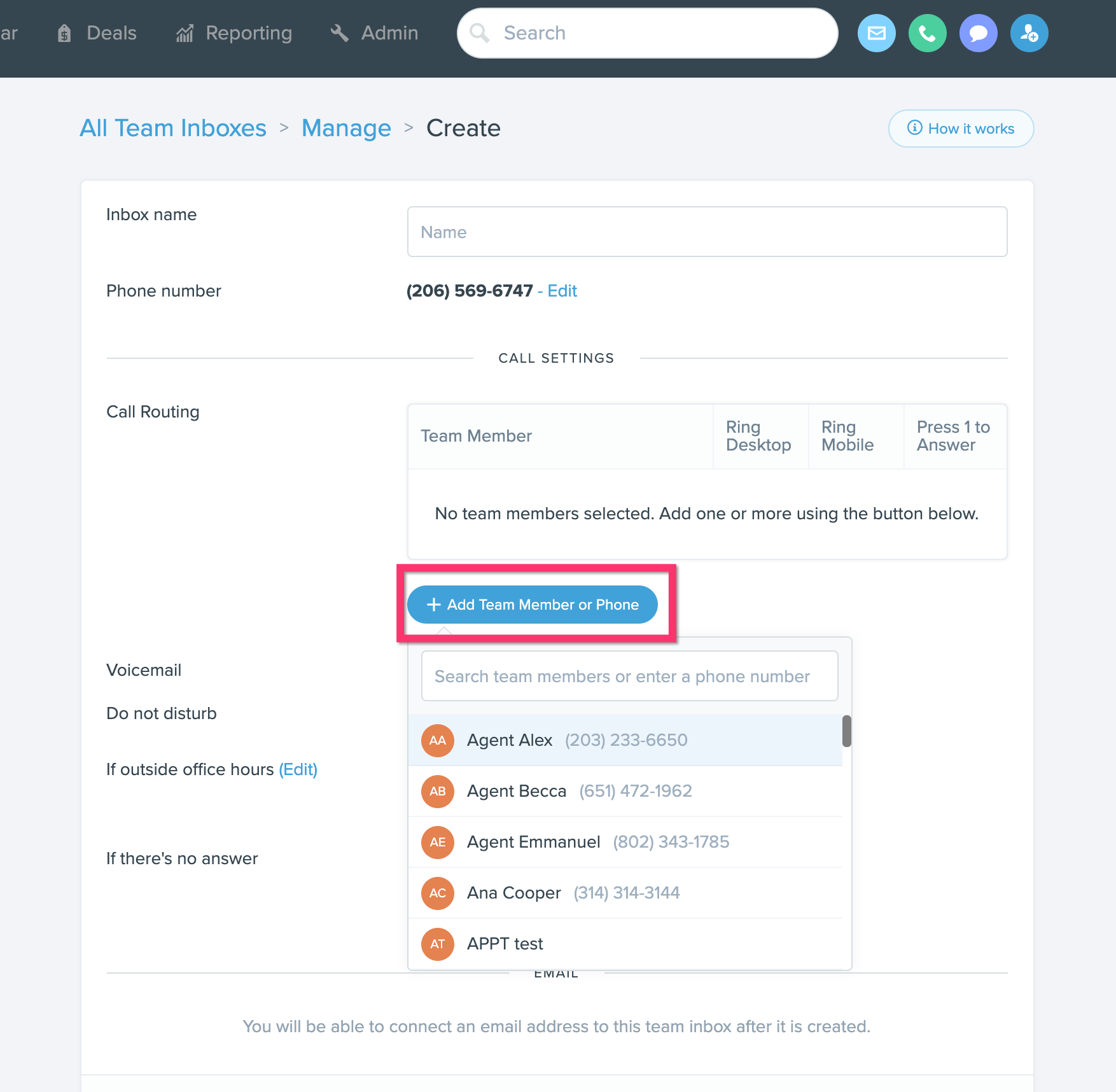 3. Choose whether not to ring people's mobile devices as well as their desktop and whether to enable the "press 1 to answer" option. With that enabled, after picking up a call agents will hear a prompt to connect to incoming callers. This ensures every inbound call gets answered by a real person, and not sent to voicemail if another agent declines the call or if their answering machine picks up.
Note: When transferring to a Team Inbox, up to 10 agents' cell phones will be called and those agents will not be prompted to press a key before answering the call.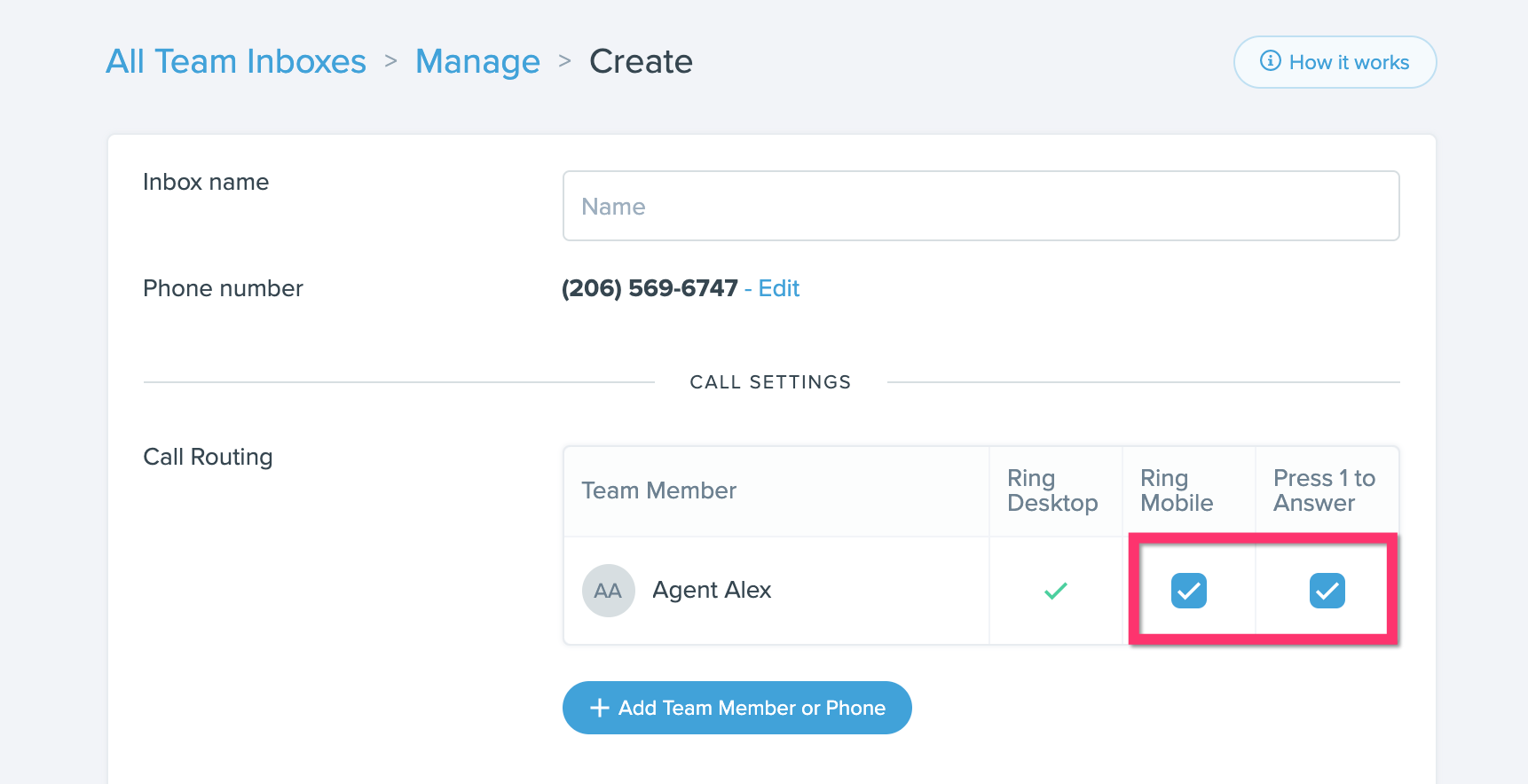 Step Two: Choose What Happens When Your Team Misses a Call
If no one answers, choose to have callers go to voicemail, or forward them to another number.
If you prefer not to ring team members directly, you can choose Do Not Disturb to have calls go to voicemail or to be forwarded to an outside number.
If you want to set up office hours, follow these steps

.

Step Three: Save Your Settings
After everything is set up as you like, be sure to click "Save" at the bottom right to lock in all changes: